Looking for an exciting adventure? Look no further than Narail tourist spots, where you can explore a variety of captivating natural gems.
Dive into the thrilling world of fishing with a playful otter, or take a leisurely stroll along the beautiful Narail Badha Ghat.
Immerse yourself in history at Niharranjan Gupta's house or be amazed by the grandeur of the Sultan Complex.
For a peaceful day out, visit Shopnobithi Picnic Spot or Niribili Picnic Spot.
Nature enthusiasts can find solace at Arunima Eco Park.
Get ready for an unforgettable journey through Narail's hidden treasures.
Best Narail Tourist Spots To Visit
There are lots of tourist places in Khulna, Narail is in the Khulna division and it has some fascinating tourist spots that anyone should visit. Here, I'm discussing about the 9 best Narail tourist spots to visit:
1. Fish hunting with a Otter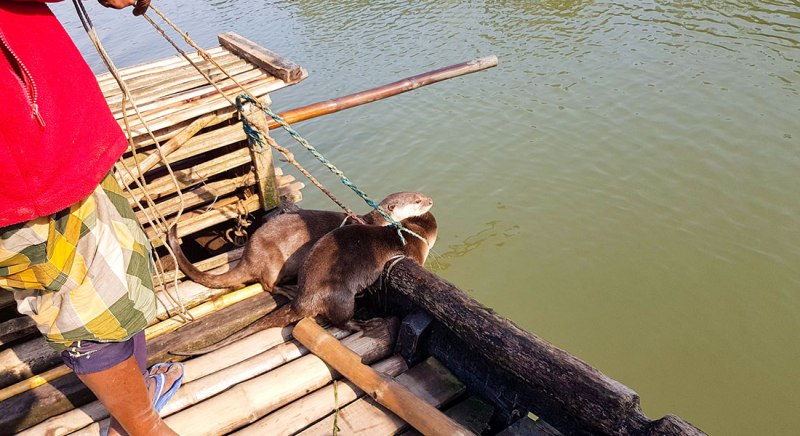 You can see local fishermen in Goalbari village using Otters to catch fish, even though it is against the law. It is truly amazing to witness these fishermen working together with these incredible creatures.
However, there are ethical concerns surrounding this practice. Some argue that using Otters for fishing goes against their natural behavior and is a form of taking advantage of them. Efforts have been made to protect Otters and their homes, which is why there is a ban. Using them for fishing could harm their population and survival.
Additionally, this method can have a big impact on the local ecosystem. Otters play a very important role in keeping the balance of the underwater food chain. By using them for fishing, there is a risk of upsetting this delicate ecosystem.
2.Narail Badha Ghat/নড়াইল বাঁধা ঘাট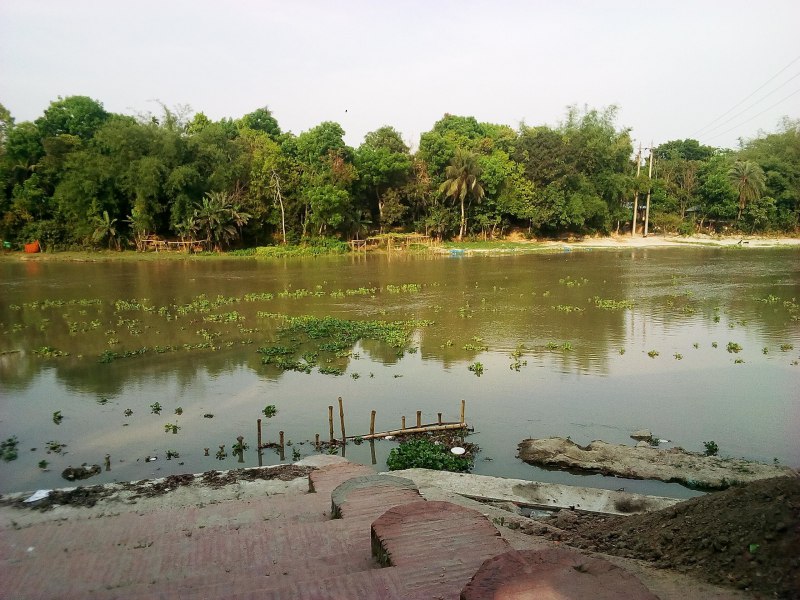 The main attraction of Narail Badha Ghat is a camp built on a tall column, where locals come to relax and have a good time. This ghat is really important to the culture of the area and has a long and interesting history.
The zamindar of Narail built it so he could enjoy the river and the beautiful scenery around it. The locals call it Rajbari Ghat and there is also the zamindar's house nearby.
Narail Badha Ghat gives people a chance to go boating on the peaceful Chitra river. It's a great way to enjoy the calmness of the area and see the pretty landscape.
This ghat is a reminder of the region's past and it attracts both locals and tourists.
3.Niharranjan Gupta's house/নীহারঞ্জন গুপ্তের বাড়ী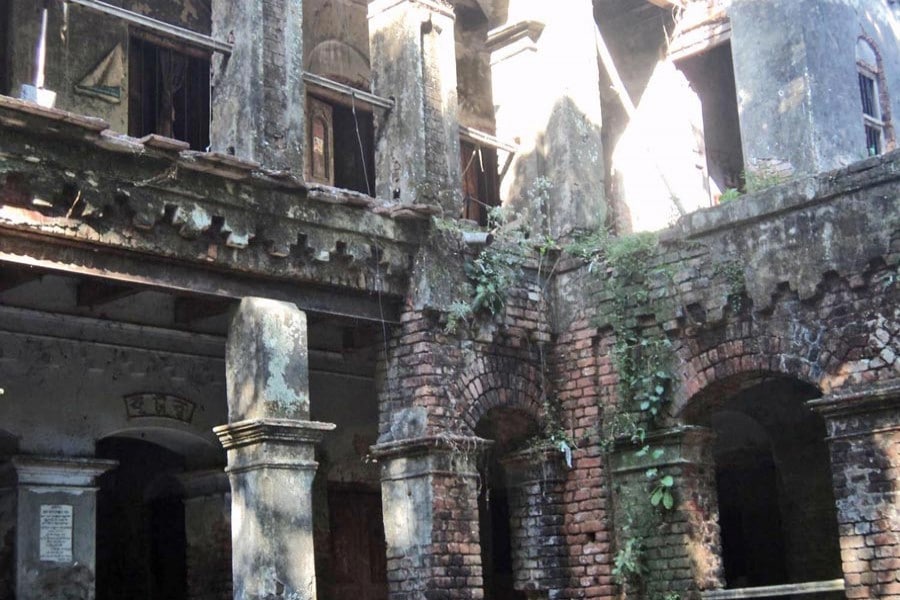 Niharranjan Gupta's house, situated in Itna village of Lohagara Upazila, is a cherished treasure recognized by the Bangladesh Archaeology Department in 2003. This old house holds great historical importance because of its rich heritage and exceptional wooden craftsmanship.
As you enter, you will be mesmerized by the intricate wooden designs of flowers and vines that adorn the doors, windows, and wall cabinets. The house has three rooms, a temple with a porch, and a narrow porch with seven rooms and arches.
The dedicated preservation team has ensured that this architectural gem remains intact, even after the passing of time. Surrounded by trees and with a peaceful pond in front, Niharranjan Gupta's house stands as a testament to the past, beckoning visitors to explore the history of this esteemed Bengali writer.
4.Sultan Complex/সুলতান কমপ্লেক্স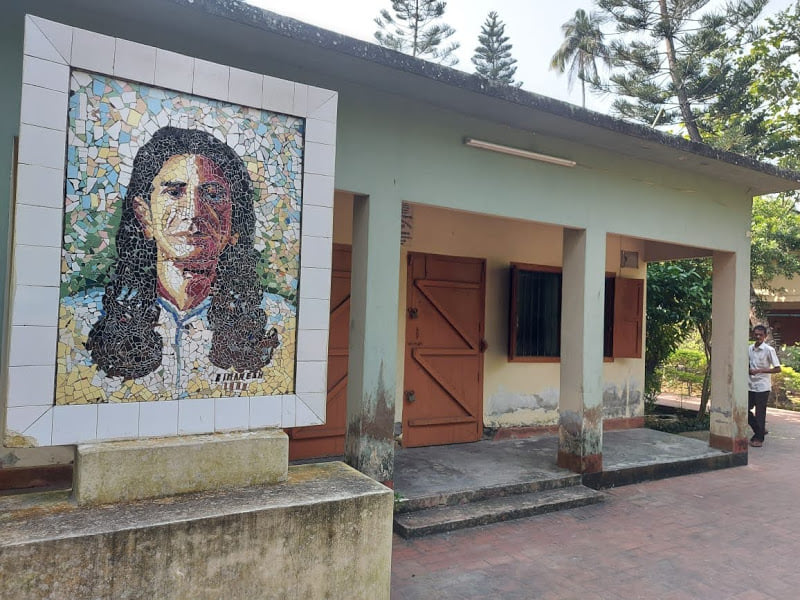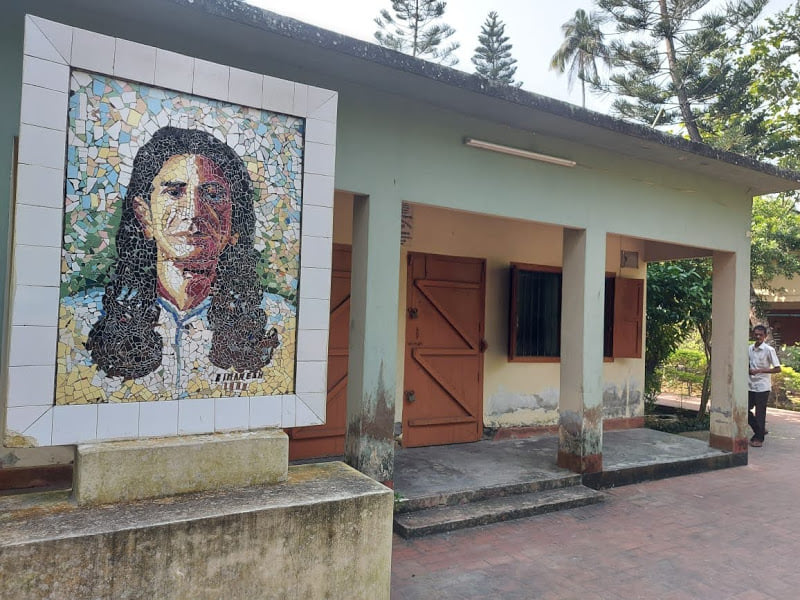 Built in Mashimdia village, 12 km from Narail district city, Sultan Complex honors the memory of the famous painter S.M. Sultan. This place not only pays tribute to his amazing artistry but also shows his historical importance.
When you enter the complex, you will be greeted by the stunning beauty of the Chitra River and the lush green surroundings. The two-story modern photo gallery exhibits Sultan's paintings and personal belongings, giving you a glimpse into his life and artistic journey.
The art gallery, which is 38 feet long, showcases 23 paintings that depict the development of civilization and the rural life of Bangladesh. One special feature of the complex is the 'Shishu Sorgo' or Children's Paradise, where young artists are taught painting techniques in a peaceful riverside setting.
Visiting the Sultan Complex is a truly immersive experience that allows you to appreciate the talent and legacy of S.M. Sultan.
5.Bir Shreshtha Shaheed Noor Mohammad Sheikh Complex/বীর শ্রেষ্ঠ শহীদ নূর মোহাম্মদ শেখ কমপ্লেক্স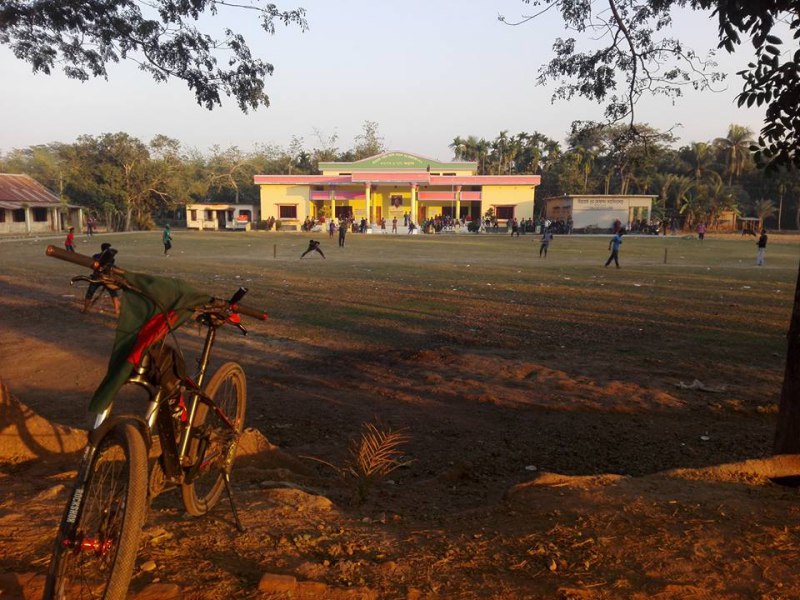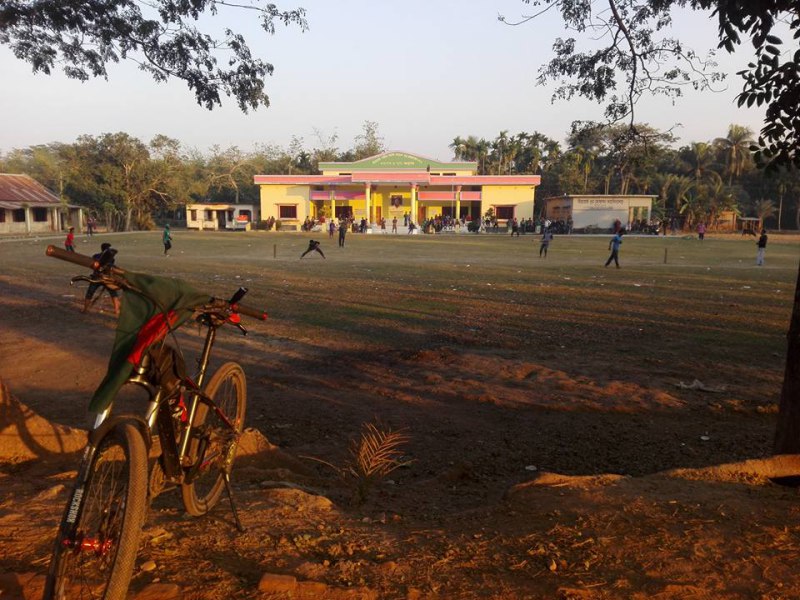 When you visit, you will be amazed by the beautiful architecture and the historical importance of Bir Shreshtha Shaheed Noor Mohammad Sheikh Complex.
This complex is located in Narail, Bangladesh, and it is dedicated to honoring the bravery and patriotism of Birshrest Noor Mohammad Sheikh, a hero of the Bangladesh Liberation War.
The complex includes the Birshrestha Shaheed Noor Mohammad Sheikh Library and Memorial Museum, which displays the life and accomplishments of this incredible person.
The complex has an impressive and captivating architectural design, with its detailed and grand appearance.
While exploring the complex, you will also have the chance to enjoy bird watching, as the surrounding area is known for its diverse bird species.
The combination of historical importance, architectural design, and the opportunity to observe beautiful birds makes a visit to Bir Shreshtha Shaheed Noor Mohammad Sheikh Complex a truly unforgettable experience.
6.Shopnobithi Picnic Spot/স্বপ্নবীথি পিকনিক স্পট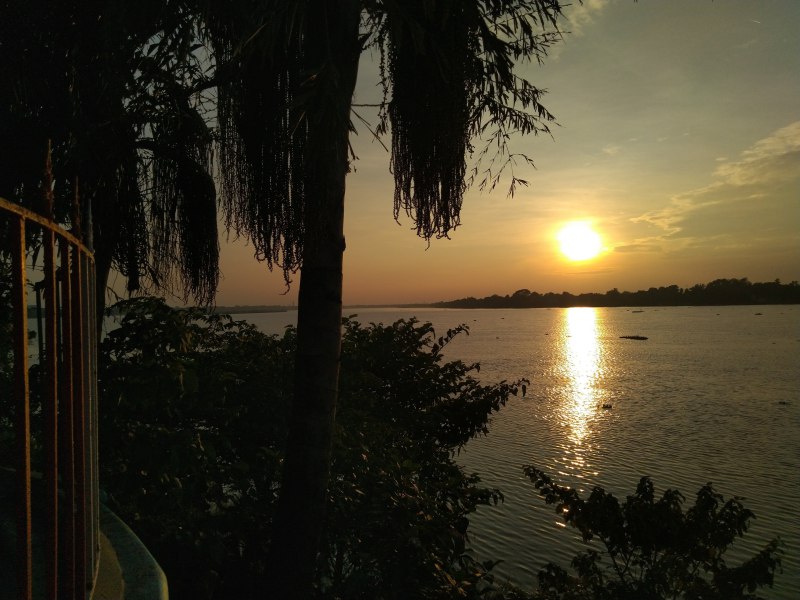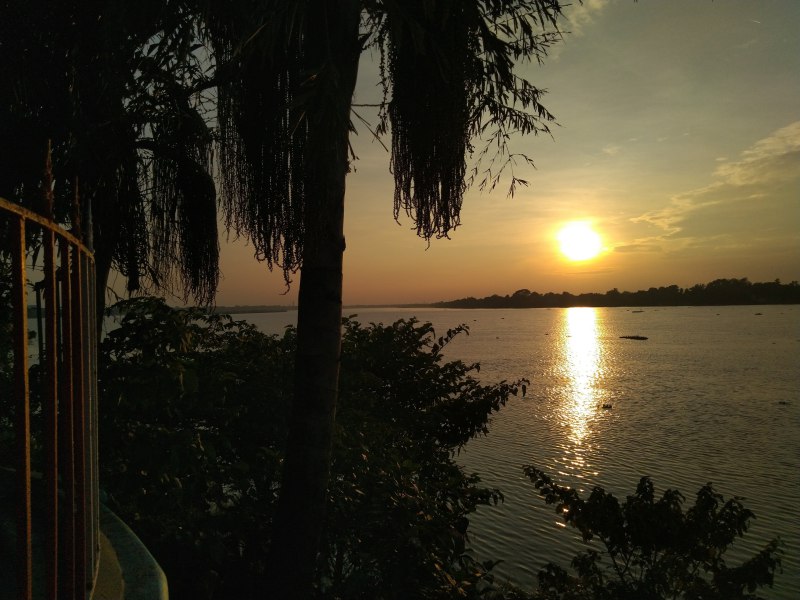 You will be enchanted by the calm and peaceful beauty of Shopnobithi Picnic Spot in Narail, Bangladesh. This stunning spot is a perfect destination for nature enthusiasts and those seeking adventure.
As you explore the area, you will be surrounded by lush greenery and stunning views. One of the main attractions at Shopnobithi is the opportunity to go boating. Hop aboard a boat and cruise along the serene waters, enjoying the tranquility of your surroundings.
If you prefer to stay on land, there are well-maintained nature trails that allow you to fully immerse yourself in the beauty of nature. Don't forget to bring your binoculars, as Shopnobithi is also a paradise for bird watchers. Keep your eyes peeled for a wide variety of bird species that call this place home.
Whether you are seeking adventure or simply want to relax in nature's embrace, Shopnobithi Picnic Spot is the place to be.
7.Chitra Resort/চিত্রা রিসোর্ট
Located by the Chitra River, Chitra Resort offers a wide variety of attractions and activities for visitors to enjoy. This lovely resort is nestled in a peaceful natural setting, away from the hustle and bustle of the city.
One of the main highlights of Chitra Resort is the river cruise, where you can take a leisurely boat ride along the beautiful Chitra River. If you enjoy water sports, you're in luck! The resort offers different options for exciting water activities like jet skiing, kayaking, and banana boat rides.
For those looking for more adventure, Chitra Resort also offers thrilling activities such as rock climbing, zip-lining, and trekking. Whether you want to unwind or engage in thrilling experiences, Chitra Resort has something for everyone.
8.Niribili Picnic Spot/নিরিবিলি পিকনিক স্পট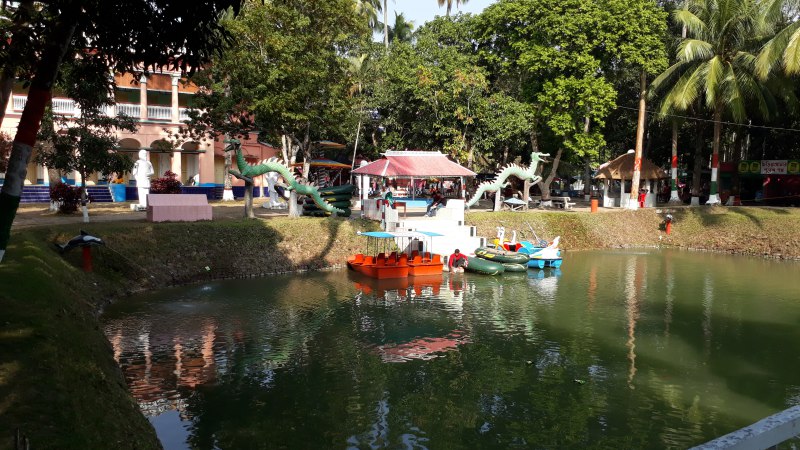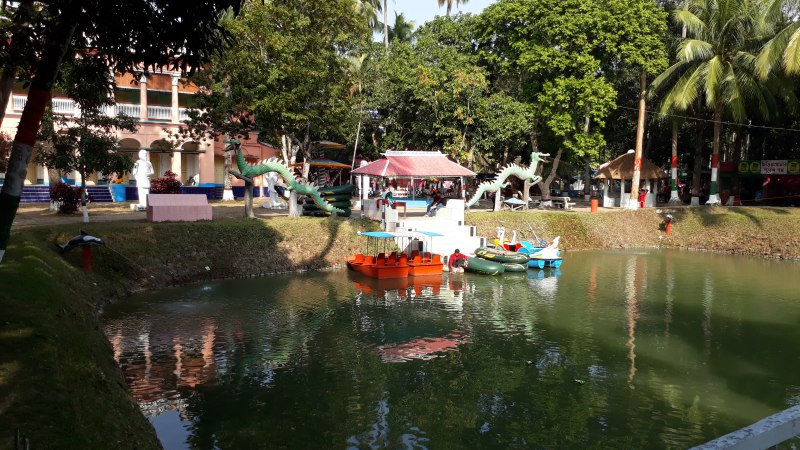 The Niribili picnic spot, opened in 1991, offers a range of attractions and activities for you to enjoy.
As you enter the picnic center, you'll hear the joyful sounds of children playing in the parks and see mini zoos filled with various animals.
Take a relaxed walk and admire the sculptures of famous people and animals that decorate the area.
If you're feeling adventurous, hop on a camel and go for a ride, or try bird watching and spot some unique species.
For those who enjoy water sports, there are boats available to explore the calm waters.
Whether you're looking for relaxation or excitement, the Niribili picnic spot has something for everyone.
9.Arunima Eco Park/আরুনিমা ইকো পার্ক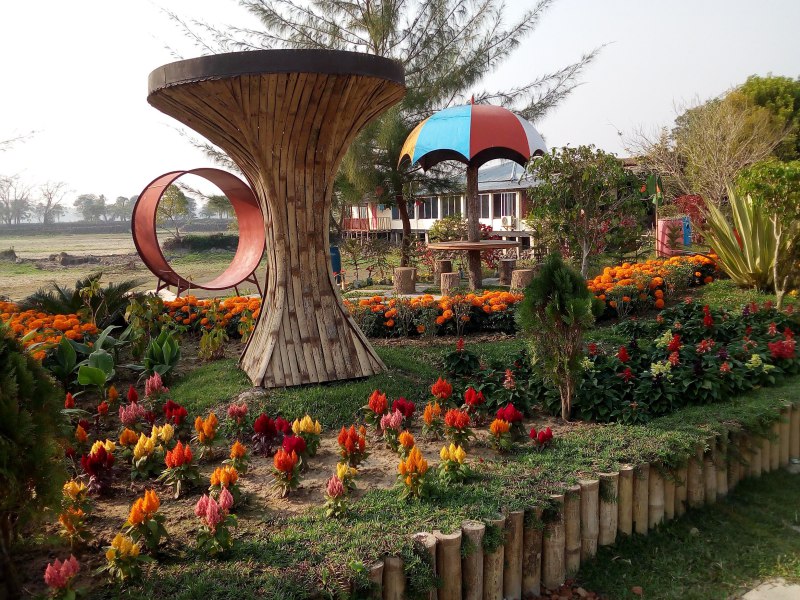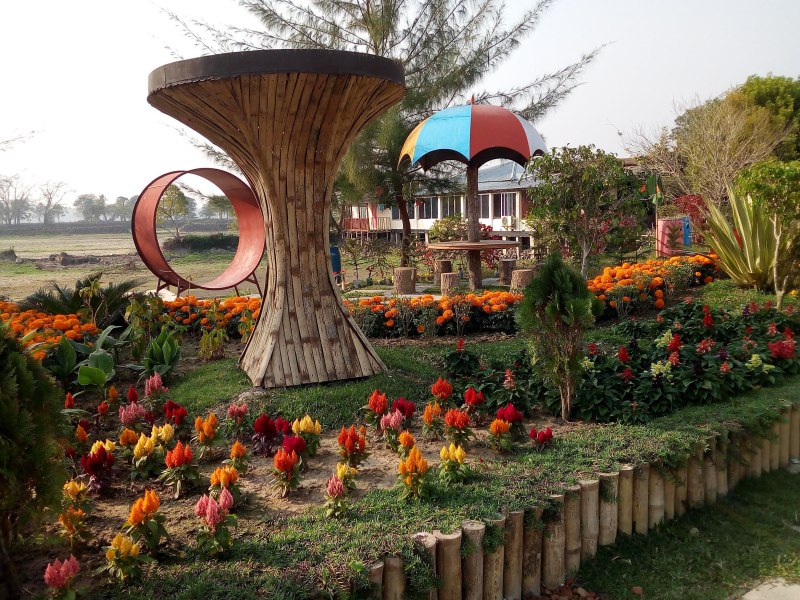 Arunima Eco Park, also known as Arunima Nature Park, is a popular spot for people who love nature and the outdoors. This large park is focused on protecting wildlife and creating a peaceful atmosphere for visitors to enjoy nature.
As you explore the park, you will be amazed by the many nature trails available, which let you see the beautiful plants and animals around you. Arunima Eco Park is a great place for bird watchers, as many different types of birds live in the park's lush green areas.
Whether you are a serious bird watcher or just enjoy seeing the wonders of nature, this park gives you a special chance to observe and appreciate the colorful birdlife.
Conclusion: Narail Tourist Spots
If you're searching for an exciting and one-of-a-kind experience, Narail has it all. From fishing with otters to exploring historical landmarks, there's something for everyone.
Check out Narail Badha Ghat, Niharranjan Gupta's house, and Sultan Complex to dive into the rich cultural heritage of the area.
For nature enthusiasts, Shopnobithi Picnic Spot, Chitra Resort, Niribili Picnic Spot, and Arunima Eco Park offer stunning views and peaceful surroundings.
Don't miss the opportunity to uncover the hidden treasures of Narail. I hope you find the article "Narail Tourist Spots" helpful.