Narail district is in the Khulna Division, located in the northern part of Bangladesh. There are some significant tourist spots in Narail that both domestic and foreign tourists should visit while there.
Most Popular 9 Best Narail Tourist Spots To Visit

1.Fish hunting with a Otter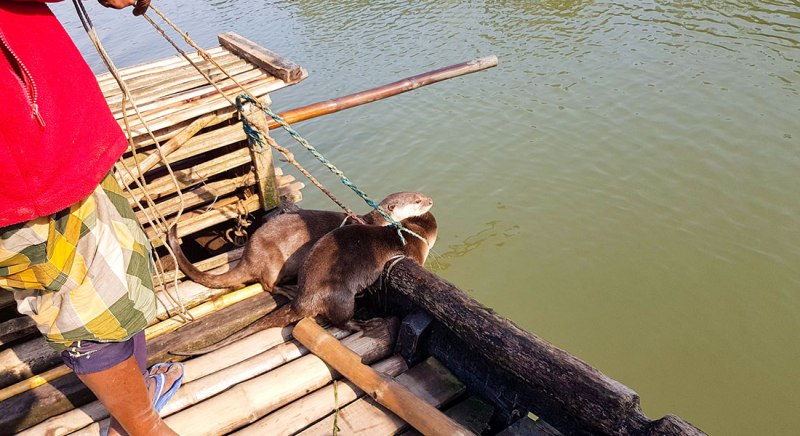 Image

Goalbari village of Kalora Union in Narail district is particularly famous for fishing in Bangladesh. Even though countrywide Otter has banned this old method of fishing, about 2627 families in Goalbari village continue to employ it. 
Otter (Vodor/ভোঁদড়) is an animal heavily addicted to fish. Local fishermen use Otters to hunt fish. Before going fishing, the Otter is fed with fish full of stomachs, and then the nets tied to the boat are thrown into the river and set free.
Otter drives away to fish for food in his natural behavior, and the fish are trapped in the fishermen's net. After hunting, a part of the fish caught by the fishermen is kept tied for the Otter. 
Fishermen in the Narail region, therefore, raise Otters like other domestic animals.
2.Narail Badha Ghat/নড়াইল বাঁধা ঘাট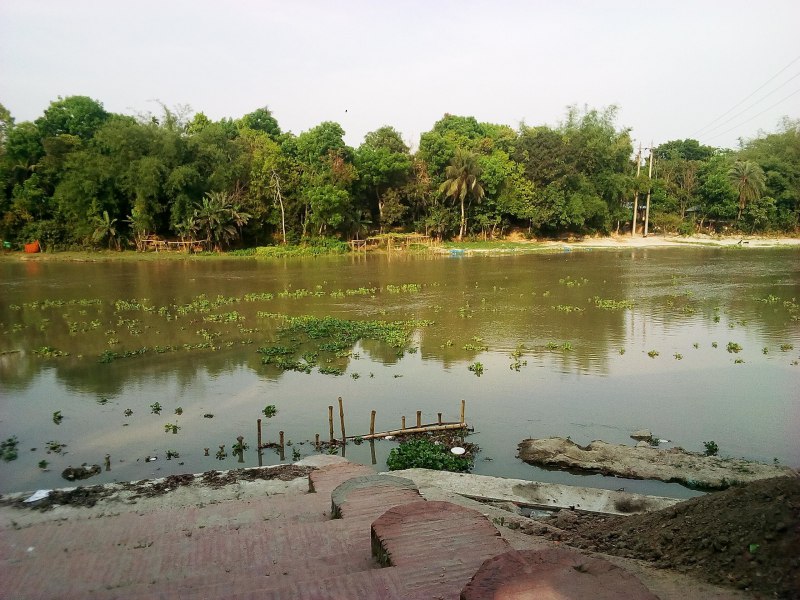 Image

The traditional Narail Bandhghat or Bandhan Ghat is located on the banks of the Chitra river adjacent to Victoria College, 3 km from Narail city. 
Another ghat has been constructed on the same pattern on the banks of the river Ganga in India. 
The zamindar of Narail built this closed ghat to enjoy shipping and the natural beauty of the river bank. It is known to the locals as Rajbari Ghat.
A camp built on a Doric column is the main feature of the Ghats in Greek architecture. The zamindar's residence is next to the ghat. Locals spend their afternoons in the Badha Ghats, where residents visit to enjoy their leisure time.
People Also Read: Best Places To Visit In Satkhira, Khulna That Will Drop Your Jaw
3.Niharranjan Gupta's house/নীহারঞ্জন গুপ্তের বাড়ী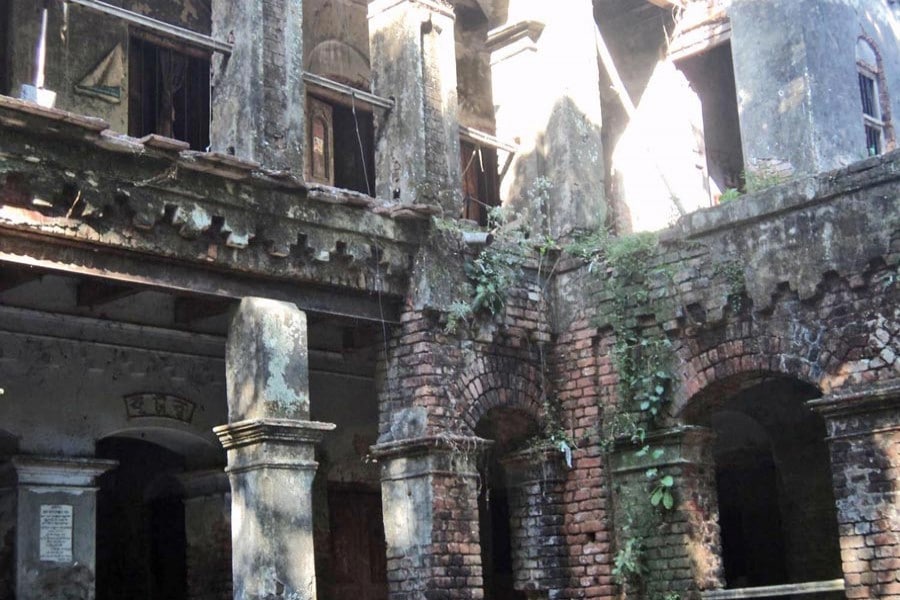 Image

Popular Bengali novelist Niharranjan Gupta was born in Kolkata, India. His ancestral residence (Nihar Ranjan Gupta Family House) is located in Itna village of Lohagara Upazila, just 18 km from Narail district. 
The two-story edifice surrounded by trees built over nearly 70th-century sites has three rooms and a temple with verandah on the northern side of the house and a narrow verandah with 7 rooms and arches in the southern one-story edifice. 
Each room in the building has multiple kulangis and wall cupboards. The ornaments of wooden crafted flowers and creepers in the doors, windows, and wall cupboards of Niharranjan Gupta's house have made the house more attractive. There is a pond in front of the house.
In 2003, the Bangladesh Archaeology Department declared the historic house as a preserved antiquities. 
Shishu Shorgo-2 was built by the painter Ali Ajgar and Narayan Chandra Biswas Niharranjan Gupta in the 90th century at the king's house to teach children painting. 
But the program stopped due to a lack of proper patronage. Built during the British period, this archaeological artifact has faded considerably in the evolution of time.
People Also Read: Mind-Blowing 6 Best Visiting Places In Kushtia, Khulna You Should Witness
4.Sultan Complex/সুলতান কমপ্লেক্স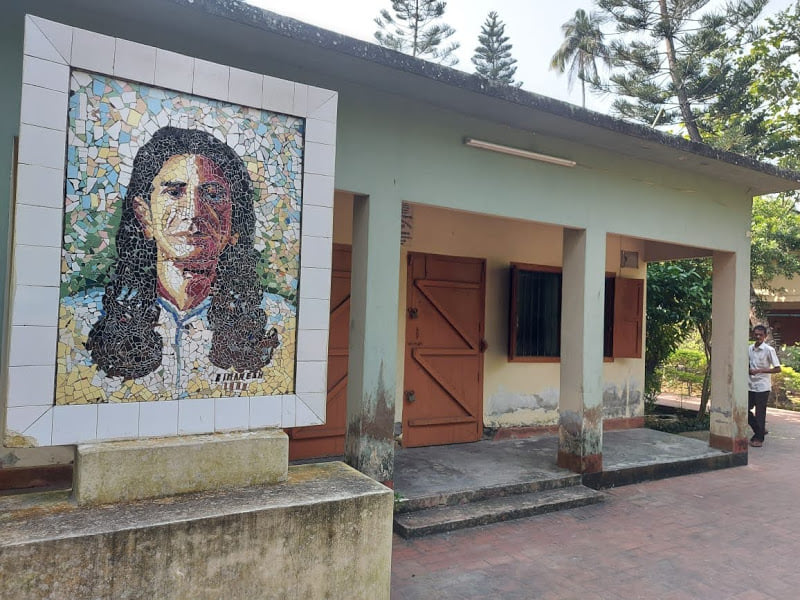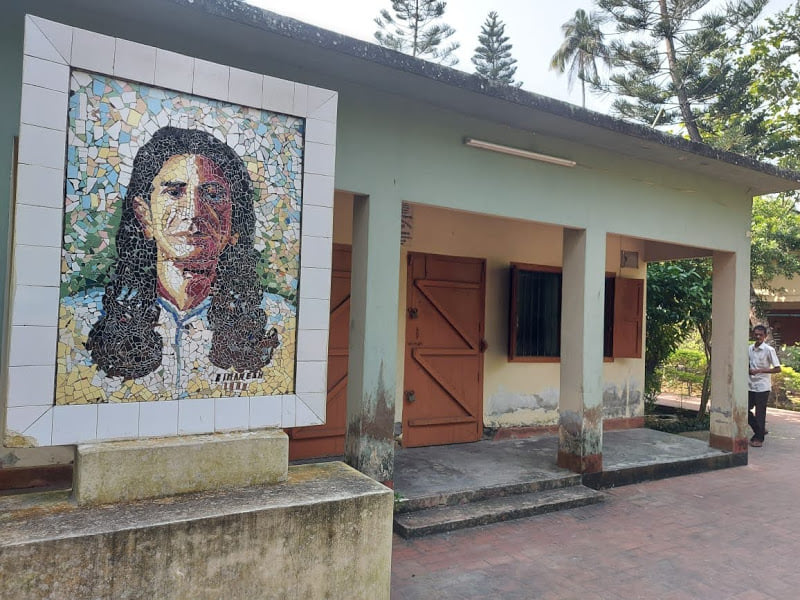 Sultan Complex (S M Sultan Complex) has been constructed in Mashimdia village, 12 km from Narail district city, to preserve the memory of world-renowned painter S.M. Sultan. 
In 2003, the beautiful natural environment of the Chitra River covered about 27 acres of the Sultan complex with rare species of green trees. 
The tomb of S.M. Sultan, lying in the green nature of the complex, is covered with the call of numerous birds. The artist's paintings and used items have been preserved in the two-story modern photo gallery of the Sultan complex. 
About 38 feet long, the art gallery has 23 paintings, including the evolution of civilization, rice plantation, land cultivation, and village cultivation. 
S M Sultan created a "Shishu Sorgo" (Children's Paradise) called Bajra in the river to teach children to draw. Currently, children are taught how to draw in children's heavens, which are located next to the complex.
The complex, built at the house of painter S.M. Sultan, whose birthday occurs on August 10, is celebrated with a boating festival and a seven-day festival. Every day, numerous visitors from far and wide come to see the rare paintings of this famous painter.
Entry Price & Schedule
The Sultan Complex is open from 9.30 am to 4.30 pm every day except on public holidays. S.M. Sultan's memorial museum is closed every Sunday of the week. 
The entry fee for ordinary visitors is Tk. 10 (per person), and for students, it is Tk. 5 (per person).
Contact
Curator, Sultan Complex
Mobile – 01718-384744
People Also Read: The Best Tourist Places To Visit In Jashore District, Khulna
5.Bir Shreshtha Shaheed Noor Mohammad Sheikh Complex/বীর শ্রেষ্ঠ শহীদ নূর মোহাম্মদ শেখ কমপ্লেক্স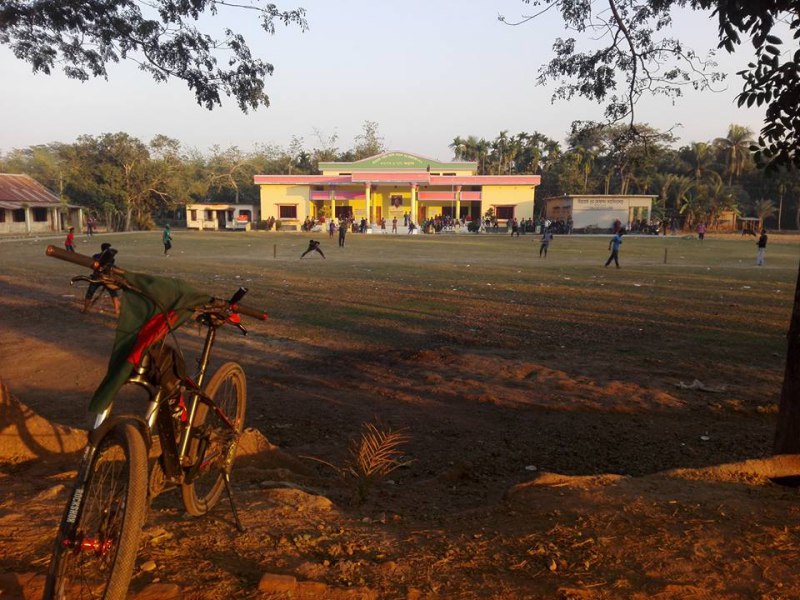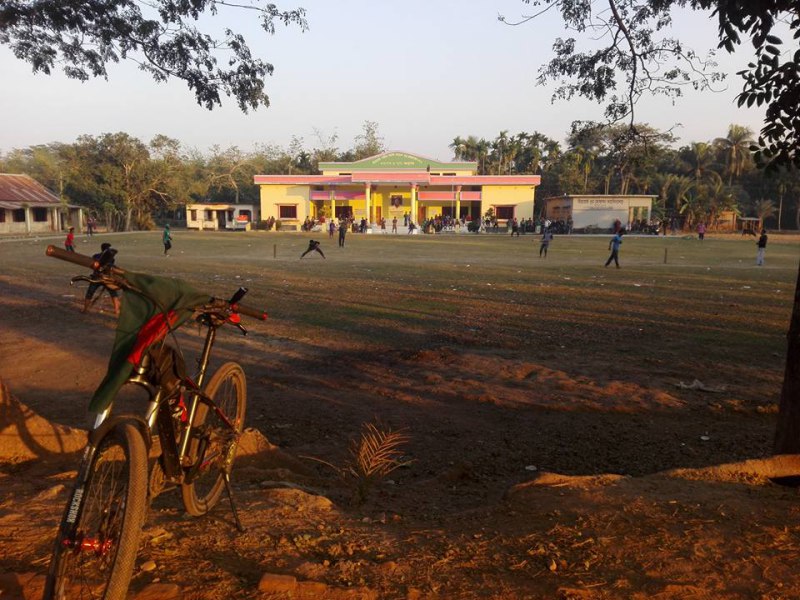 Birshrest Noor Mohammad Sheikh was born on February 26, 1936, in Mahiskhola village (now Noor Mohammad village) in the Narail district. 
In 1971, he joined Sector 8 of the Jashore region to participate in the war of independence. The Birshrestha Noor Mohammad Sheikh Complex has been set up at Noor Mohammadnagar in Chandibarpur Union of Narail to energize the next generation with the patriotism and valor of this great hero.
After Bangladesh became independent, Noor Mohammad was conferred with the best title by the Government of Bangladesh to recognize his immense courage, bravery, and love of the country in the war of independence. 
To commemorate him, the Government of Bangladesh has set up a trust in his birthplace and the Birshrestha Shaheed Noor Mohammad Sheikh Library and Memorial Museum.
Time limit
Bir Shrestha Noor Mohammad Sheikh Complex is open daily from 9 am to 5 pm except for public holidays.
People Also Read: The 12 Best Khulna City Tourist Spots To Visit
6.Shopnobithi Picnic Spot/স্বপ্নবীথি পিকনিক স্পট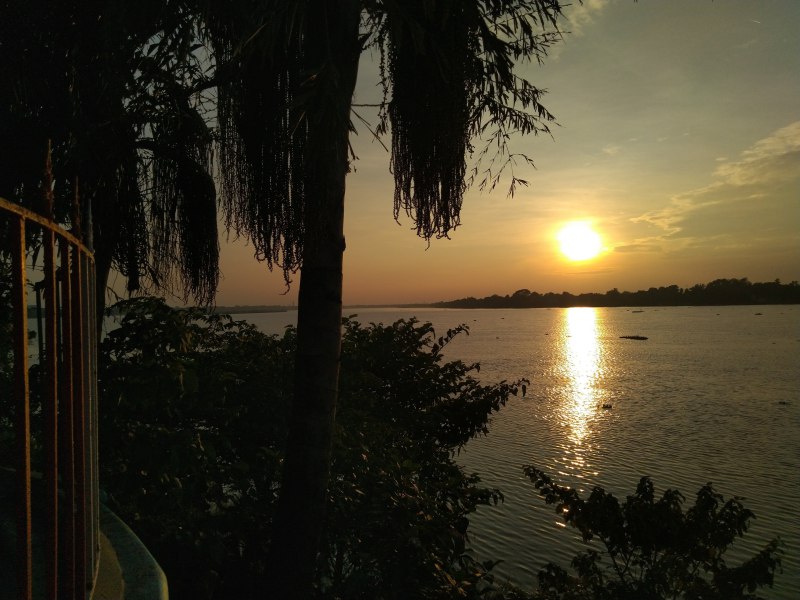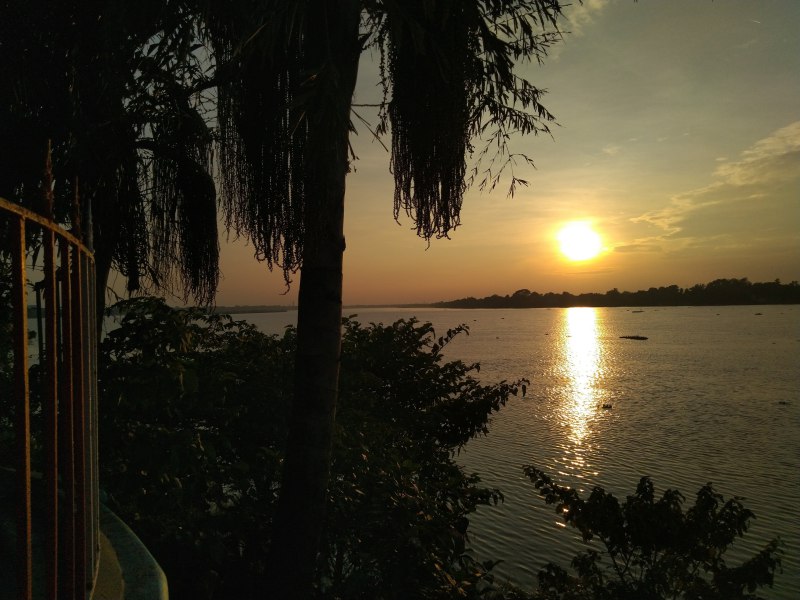 Image

Shopnobithi Picnic Spot has been set up at Rampur in Lohgara Upazila of Narail district. 
Set up across about 12 acres of land, the entertainment center has already gained a reputation as one of the most beautiful picnic spots in South Bengal. 
There is another family entertainment center called Niribili Picnic Spot near Sopnobithi Picnic Spot. 
The green-covered Shopnibithi picnic spot has various attractive rides, mini zoos, charming sculptures, restaurants, boat riding, and car parking arrangements. 
Every day, numerous visitors visit this Shopnobithi picnic spot, about 14 km from the city of Narail district, to entertain the entertainment.
People Also Read: Amazing 8 Top Chuadanga Tourist Spots To See
7.Chitra Resort/চিত্রা রিসোর্ট
Image

Chitra Resort has been built in a pleasant natural environment free from the city's noise on the banks of the Chitra River in the Narail district. 
The park attracts hundreds of entertainment-loving visitors every day for its uniqueness of beauty and features.
Chitra Resort

, built on about seven bighas of land, has various attractive rides, photo galleries of world-famous painters, children's parks, cafes, seminar halls, cottages, picnics, and barbecues. 
Other entertainment events include billiards, basketball, boat riding, swing, mini trains. Visitors can also take a naval tour of the Chitra river if they want to.
Entry to Chitra Resort requires an entry fee of Rs 30 per person. Chitra Resort is open to all visitors from 10 am to 5 pm every day.
Contact at Chitra Resort
Chitra Resort, Narail
Mobile: 01798-742234, 01978-573573
Dhaka Office
146/2 New Bailey Road, Dhaka
01798-742234, 01973-063610
Website: chitraresort.com
Facebook: fb.com/ChitraResortNarail
People Also Read: Great Significant Bagerhat Tourist Spots Any Traveler Must Visit
8.Niribili Picnic Spot/নিরিবিলি পিকনিক স্পট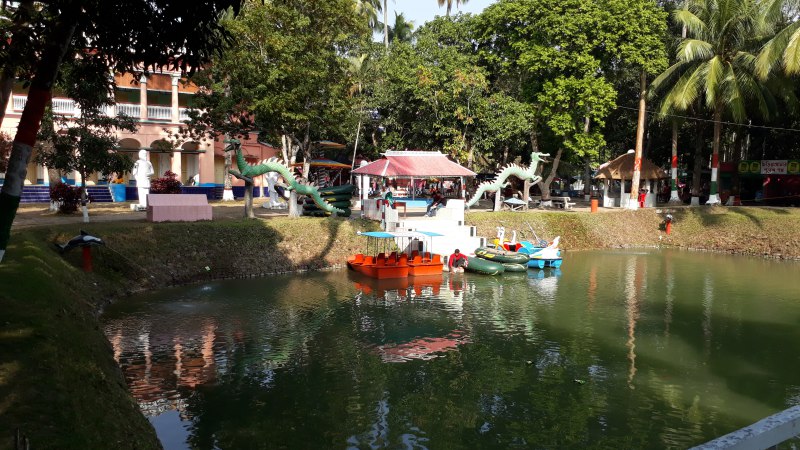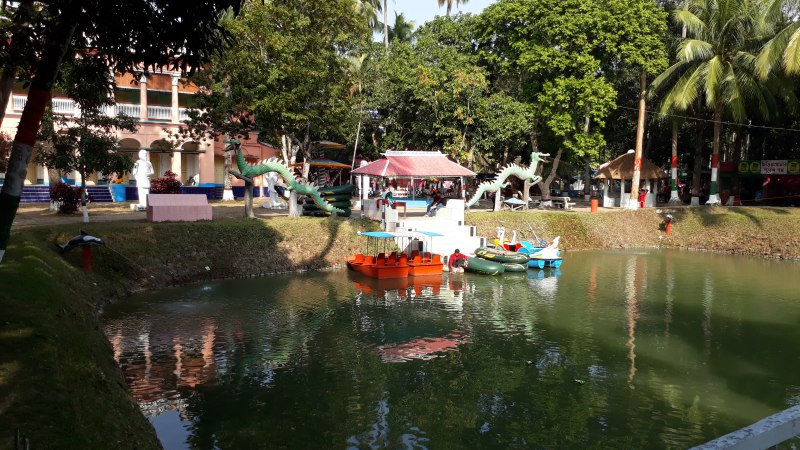 Image

Niribili Picnic Spot is an entertainment center in the Narail district, located at Rampur in Lohgora police station. The Niribili picnic spot was inaugurated in 1991. 
Set up on about 14 acres, the picnic center has children's parks, mini zoos, S.M. Sultan artworks, swings, ropeways, mini trains, and water boats for visitors.
The mini zoo has been found with various animals, including crocodiles, deer, bears, pelikon birds, pythons. There is also a 70 feet long whale skeleton. 
Sculptures of various famous personalities and animals, including Kazi Nazrul Islam, Rabindranath Tagore, have been installed to adorn the quiet picnic spot.
The Niribili picnic spot is open to visitors from 9 am to 5 pm every day. You can contact for more details- 01711-074085
People Also Read: 6 Top-Rated Tourist Places In Magura District That You Want To Visit
9.Arunima Eco Park/আরুনিমা ইকো পার্ক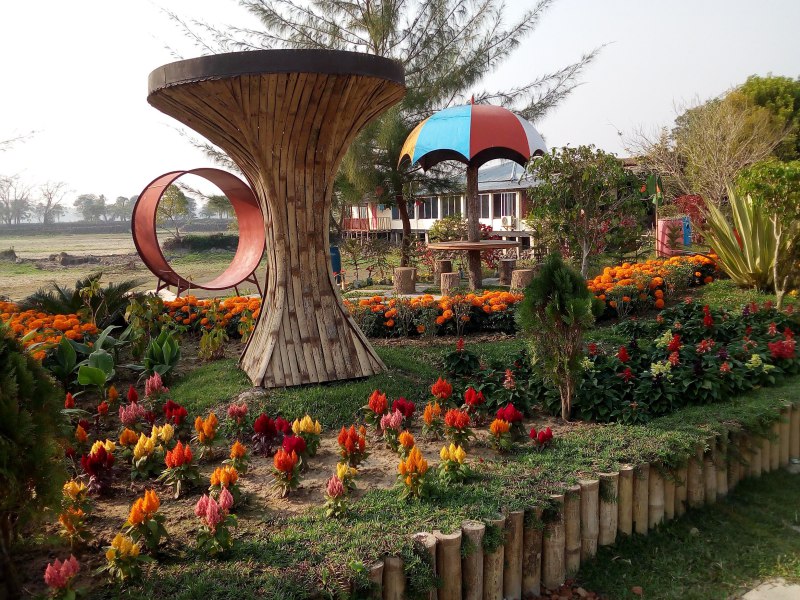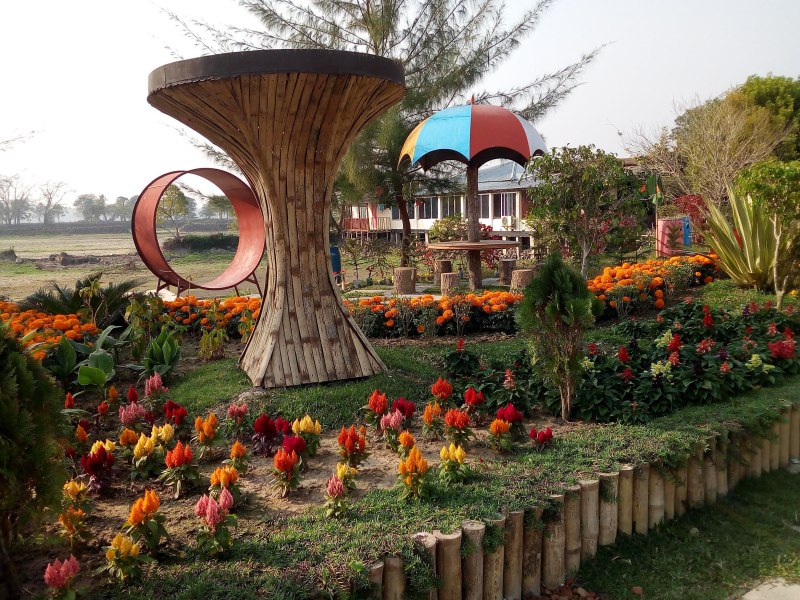 Image

The Arunima Resort Golf Club, founded on 50 acres of land, is also locally known as Arunima Eco Park. A total of 19 small and big ponds and a lake are located at Arunima Eco Park in Panipara village of Naragatti in the Narail district. 
And in the middle of the lake is an artificial island with restaurants, cottages, and conference rooms built.
Among the outdoor and indoor games, there are badminton, golf, basketball, tennis, table tennis, chess, and ludu. Also available are boats, horse carriages, and the park's vans and rickshaws.
Four bamboo bridges have been constructed on the lake of Arunima Resort. There are different species of fish in ponds and lakes. The visitors can fish here for Rs 100 if they want, and it takes Rs 30 for the children to fish.
The Arunima Resort Golf Club has S.M. Sultan Hall, Madhumati Navganga Cottage, Royal Cottage, and Island Cottage for the night. And There Are Conference Rooms With a Capacity Of 200 To 700 People To Organize Any Event, Including Meetings Seminars.
The entry ticket to the Arunima Resort Golf Club decorated with various fruits, forests, and flowering plants is priced at Rs 100. 
But there are various discounts on entry tickets for picnics or party events. There are well-equipped security guards to protect the guests arriving at the park.
Contact:
Phone: +88-02-9871527, +88-01972-786462, +88-01922-266611, +88-01927-86461
Booking: +88-01711-693788
Hotline: +88-01922-233311
Email: arunimaresortgolfclub@gmail.com
Website: www.arunimaresort.com