For your holidays in Savoie, discover the best outdoor activities in La Toussuire. La Toussuire is a ski resort at 1,750 meters above sea level. Enjoy its sunshine and incredible snow to practice skiing, snowboarding, and many other activities in winter.
But La Toussuire is much more than a ski area. In summer, the site will impress you with the beauty of its natural landscapes.
To take full advantage of it, do not hesitate to go hiking or mountain biking. If you do not know which sport to choose during your stay, Travelvibe has prepared a guide to the best outdoor activities to do in La Toussuire.
More: 

Best Outdoor Activities in Avoriaz

Best Outdoor Activities at Les 7 Laux

Best Outdoor Activities in Peisey-Vallandry

Best Outdoor Activities in Mont-Dore

Best Outdoor Activities in Les Menuires

13 Best Things to do in La Toussuire (Outdoor Activities)
Best Things to do in La Toussuire in Summer
MOUNTAIN BIKE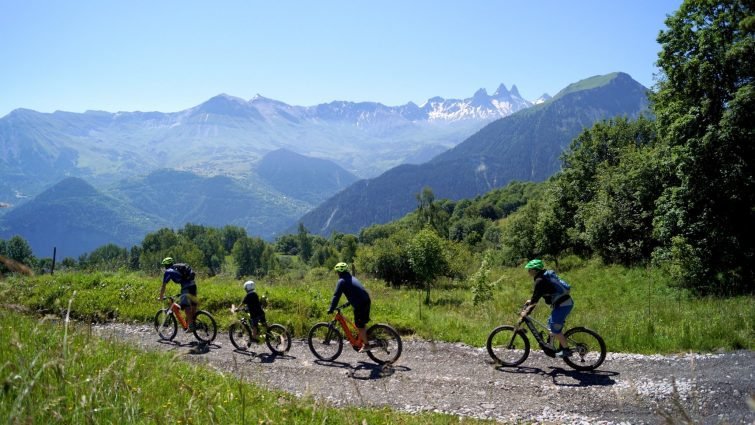 With the arrival of sunny days nothing like a mountain bike ride to discover the wonders of nature that hide in Savoy. If you want to take full advantage of this outdoor activity in La Toussuire, here are some route recommendations:
The Three Crosses: this rather sporty trail transports you to discover a diversity of landscapes while enjoying an exceptional panorama of the Arvan massif;
The ridges: it is a real panoramic walk that offers you the most beautiful views of the Sybelles and its massifs;
Perugia Field: this path is perfect for beginners who will not have to climb too many steep slopes.
On the other hand, it is possible to go downhill mountain biking on snow in Saint-Sorlin d'Arves, for 35 €.
Ramble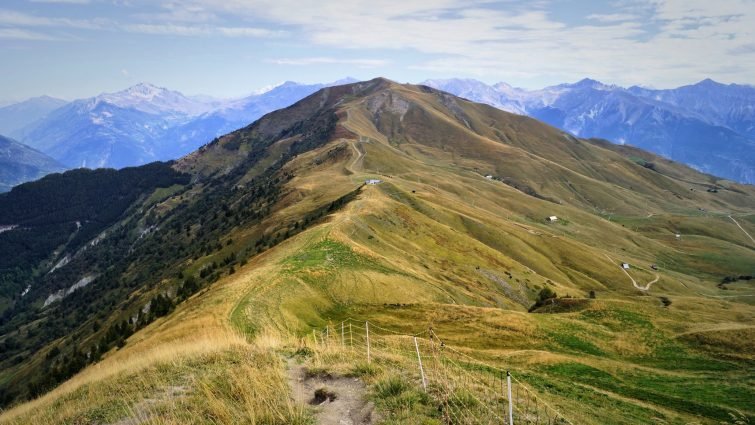 La Toussuire is a real little paradise for nature lovers. In addition to being able to contemplate breathtaking landscapes, a walk in the estate is an excellent opportunity to meet the animals of the mountain: chamois, marmots, or partridges hide in these large green spaces. It's up to you to find them!
Tyrolean
Looking for an outdoor activity to do in La Toussuire with your whole family? Opt for the zip line and the sensations that this sport provides.
From the Domaine des Sybelles, you start on a zip line with a length of 150 meters. Under your feet, Lake Eriscal looks very small. And all around you, it is the Aiguilles d'Arves that stand out.
Paraglider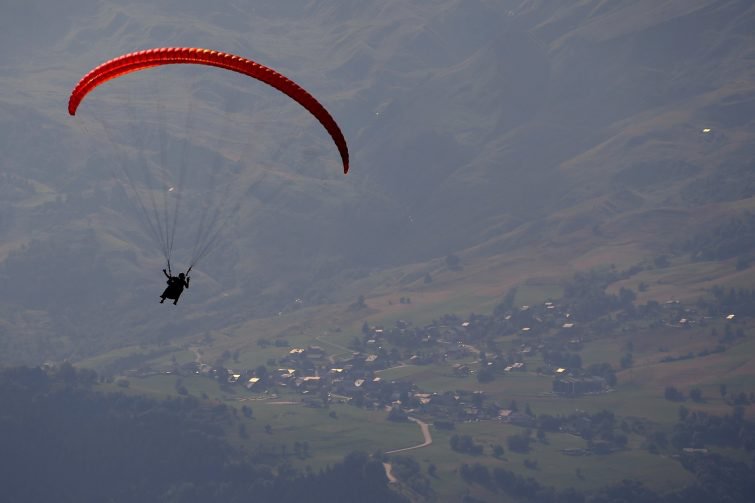 There is nothing better than paragliding as an outdoor activity in La Toussuire in the air. Accompanied by an instructor, you fly over the Sybelles, admiring the beauty of the landscapes.
If you wish, you can even take control of the machine to drive according to the wind. Paragliding is open to all, from 6 years old, provided you do not have vertigo.
Lake diving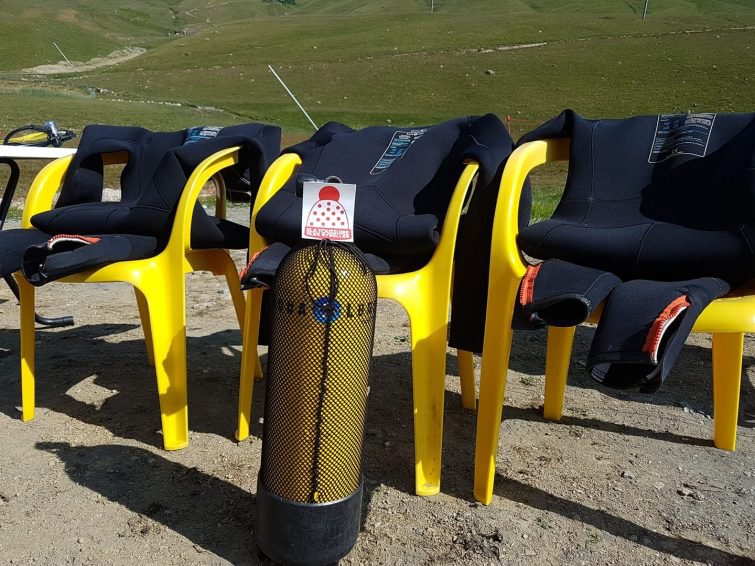 If you go by sea, one of the first outdoor activities that come to mind is undoubtedly scuba diving. In the mountains, it seems rather difficult, and yet, the domain of La Toussuire offers its visitors to dive into the lake.
In this body of water, you will discover another marine life that lies close to the surface.
Best Things to do in La Toussuire in Winter
Snowboard
Essential outdoor activity to do in La Toussuire, snowboarding remains a fashionable winter sport. If you have never done one, group or individual lessons can be given from 28 €.
You will learn to master your board, go down the slopes with ease and do slaloms like a pro.
Cross-country skiing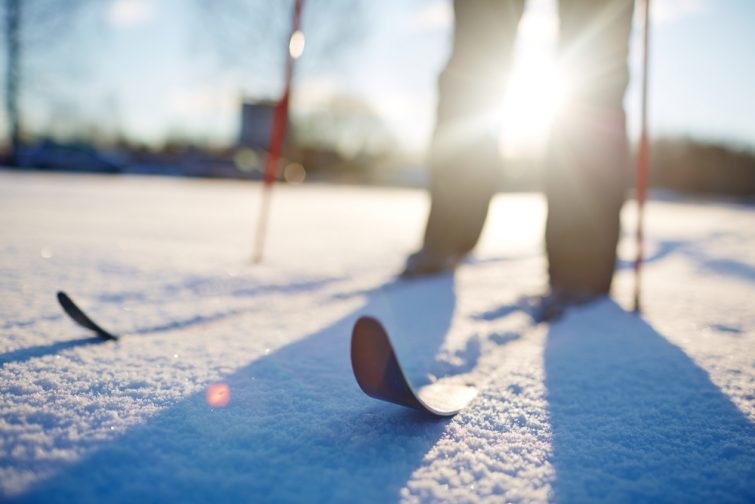 La Toussuire has 23 kilometers of cross-country ski trail for all winter sports enthusiasts. During your descents, you will be in the heart of nature with a very dense forest as a backdrop. With many tracks for beginners, you can learn this outdoor activity at La Toussuire while having fun.
Alpine skiing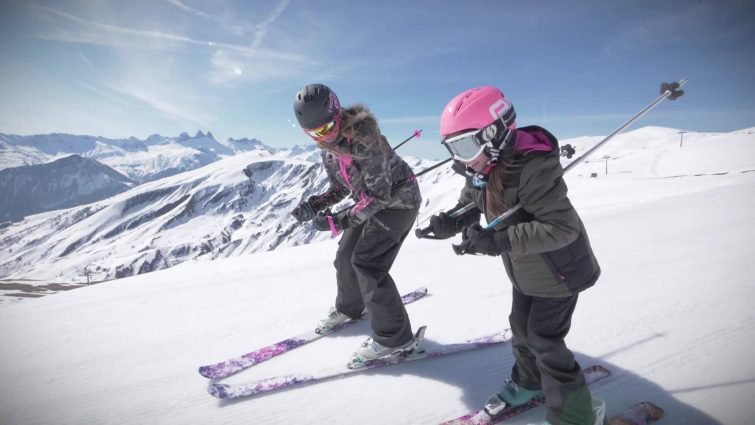 Located between 1,750 and 2,400 meters above sea level, the alpine ski slopes of the La Toussuire area will please beginners and advanced alike. Whether you descend from a blue, green, red, or black track, the sensations will be guaranteed.
And so that everyone can indulge in the joys of this sliding sport, a fun area has opened its doors; the snowy mountain. Here, young and old can enjoy the mountains to relax or take the descents at full speed.
For those who want to learn alongside a professional, it is possible to take ski lessons from 22 €
Ski touring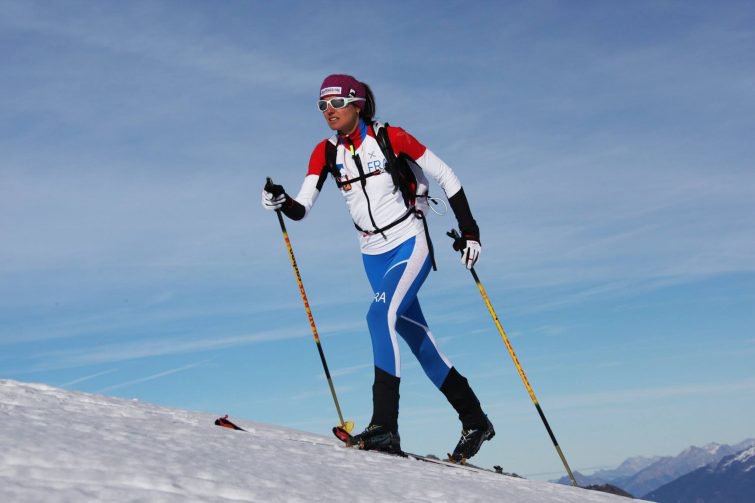 Opt for ski touring if you want to discover another way to ski in the Sybelles area. It's not about slaloming and taking the mountain descents but hiking while skiing.
To practice this outdoor activity in La Toussuire, you must get off the slopes and explore the alpine reliefs.
Making a unique and personalized ski touring trip in the Sybelles massif is possible for a group rate of 280 €.
Snowmobile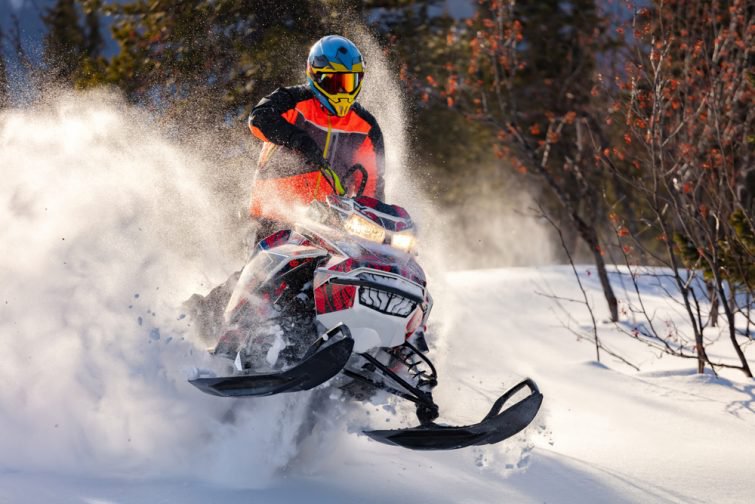 Once the slopes are closed, it is not yet time to feast on a good raclette. If you want to extend the pleasure of the great outdoors, take a snowmobile ride. Before sunset, these machines transport you to discover the riches present in Savoy.
You will have the opportunity to drive the vehicle (even without a license) or let yourself be guided so that you do nothing but admire the panorama. You can afford this outing for 90 €.
Snowshoes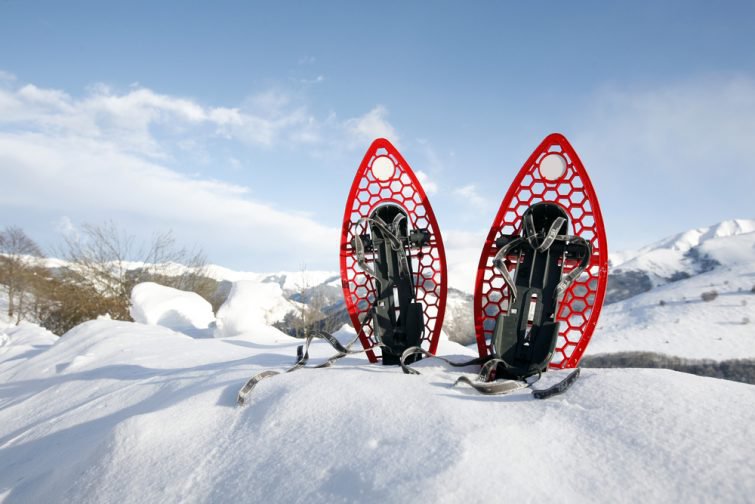 Looking for an outdoor activity to do in La Toussuire in peace? We strongly recommend that you opt for snowshoes. You travel the snowy paths with your equipment without sinking into the powder.
With more than 50 kilometers of trails, the Domaine de La Toussuire transports you to discover various landscapes, massifs, forests, mountain villages, etc.
If you leave for a day, you will have the opportunity to stop in a sheepfold to taste typical Savoyard dishes.
Sled dogs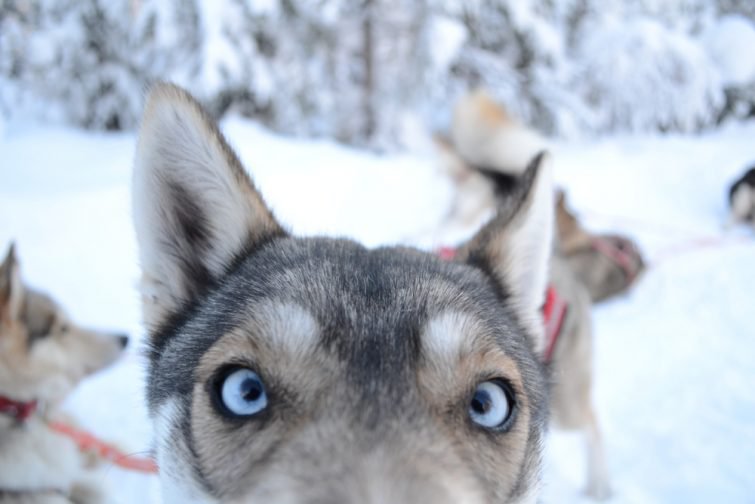 For those looking for an outdoor activity to do in La Toussuire with the family, the estate offers its visitors a dog sled ride. During this walk, you are sure to please your children.
Before leaving with your team, you get to know these four-legged animals, and you can help the musher prepare the pack. Once everything is ready, sled dogs take you on a unique experience.
Skating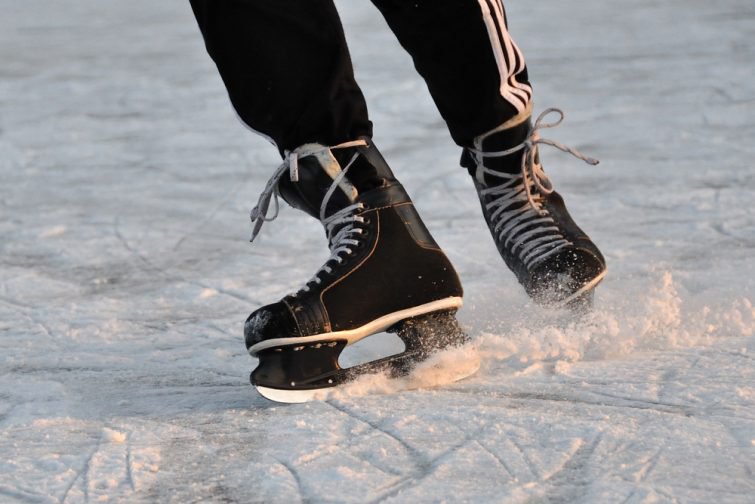 The last outdoor activity to do at La Toussuire si skating. Whether with family or friends, you will have a great time. If you're not a great skater, use the railings to help you gain confidence.
Once you are comfortable, nothing will be able to stop you. And if you are already experienced, do not hesitate to make some pirouettes to impress your entourage.
So, which one are you going to do on this list of best outdoor activities in La Toussuire?