Do you feel the call of the mountain? Summer and winter, enjoy the best outdoor activities to do in Meribel!
Méribel-les-Allues, more simply named Méribel, is discovered in the Tarentaise valley. We, therefore, offer you a small Savoyard getaway, whatever the season.
Because the mountain is appreciated as well when the snow covers the slopes as when nature is covered with a thousand colors.
Climbing, skiing, hiking, first flight and a whole range of entertainment are available. Sportsmen and fewer sportsmen will all find their accounts. Thus, you can practice with family or friends and share moments without concession.
More: 

Best Outdoor Activities in Les Saisies

Best Outdoor Activities to do in Val Cenis

Best Outdoor Activities to do in Saint Francois Longchamp

Best Outdoor Activities to do in Chatel

Aevergne Rhone Alpes Toursit Attractions

Follow us if you do not yet know what outdoor activities to do in Meribel! We have selected the most fun things to do in Meribel for an unforgettable stay.
Best Things To Do in Meribel in Summer and Winter
Best Things to do in Meribel in Winter
With its snowy landscapes, winter offers a sublime setting. This is the ideal season to indulge in a few exercises of choice. You can, of course, slide on the slopes of the resort and test more unusual activities.
Hiking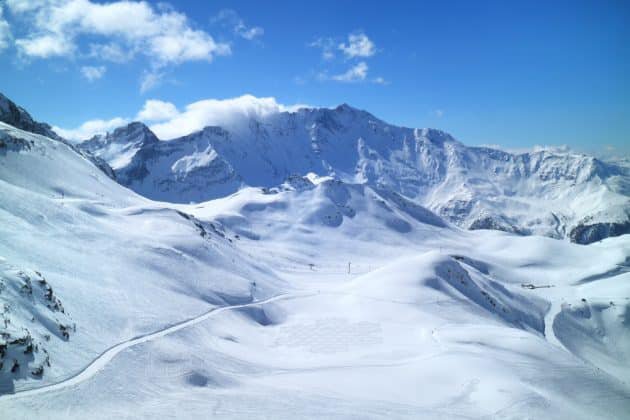 Hiking trails draw the valley. Equipped with a pedestrian package, you can access the station's gondolas and chairlifts. They will take you to start points unsuspected since the arrival of the slopes below.
Starting from this height invites you to see majestic panoramas between the trees. But what kind of hike are you going to look for?
Hiking, skiing, or snowshoeing, all options are good! Do not deprive yourself of trying several pieces of equipment during your weekend or vacation.
Skiing and snowboarding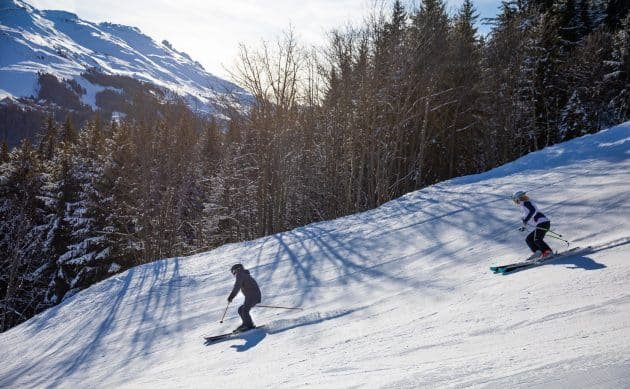 What are the best things to do in Meribel? Among the most emblematic things to do in Meribel are skiing and snowboarding. Sliding down the slopes always provides refreshing pleasure. This unbeatable winter season is opening the largest ski area in the world: the 3 Valleys.
It brings together no less than seven stations, including Méribel. You will have the opportunity to ski in Méribel and Courchevel, Les Menuires, Val Thorens …
And for those looking for new sensations, it is possible to practice off-piste skiing. However, it is highly recommended to be accompanied by a guide.
Count between 50 € and 150 € for this activity.
Snowmobiling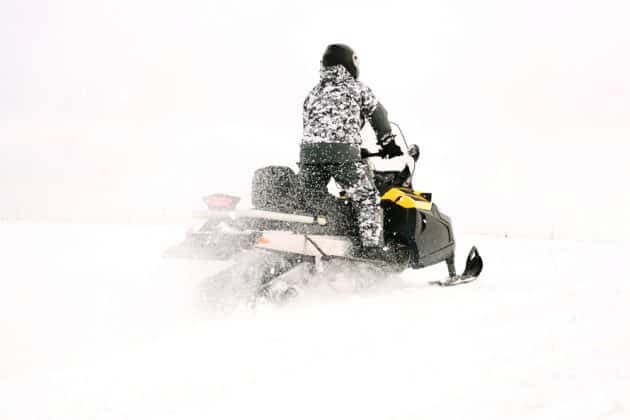 The joys of snow are appreciated from every angle in Méribel. Between two ski sessions, snowmobiling allows you to rest your legs while enjoying the scenery.
A discovery walk invites you to explore the resort at your own pace. The sporty option, on the other hand, offers to boost driving.
And children will not be left out because mini snowmobiles are specially designed for them. As much to warn you, the snowmobile is one of the outdoor activities to do in Méribel in winter which meet a real success!
Safety in the mountains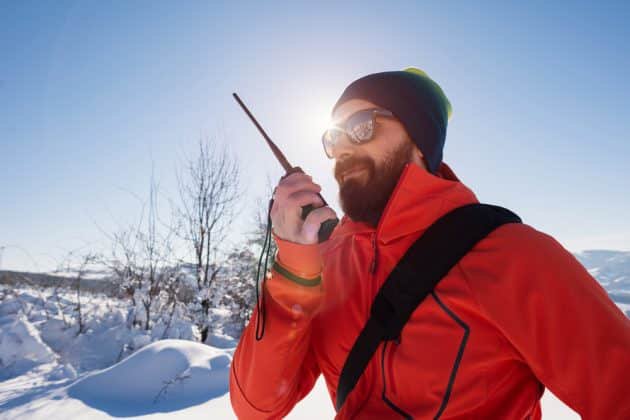 Caution is essential in the mountains, especially in winter. This is why safety courses are given to anyone who wishes.
For two hours, you will learn how to observe your environment, how to use emergency equipment, and how to help someone who has suffered an avalanche.
All the advice will be useful if you consider off-piste skiing without a supervisor (not recommended).
Skiing and tobogganing joëring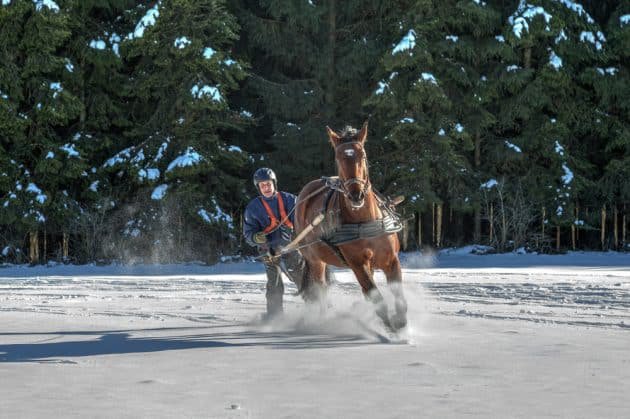 Some outdoor activities to do in Méribel have gained notoriety over the years. The best examples are skiing and tobogganing joëring. But what exactly is it? Installed on your skis, a horse will tow you.
The ride can be peaceful or lively if you master the glide well. Nevertheless, if you are not comfortable on skis, sledding is ideal for you.
Sit on the sled and let the horse, or pony, pull you on the snow. A lovely moment awaits you!
Igloo construction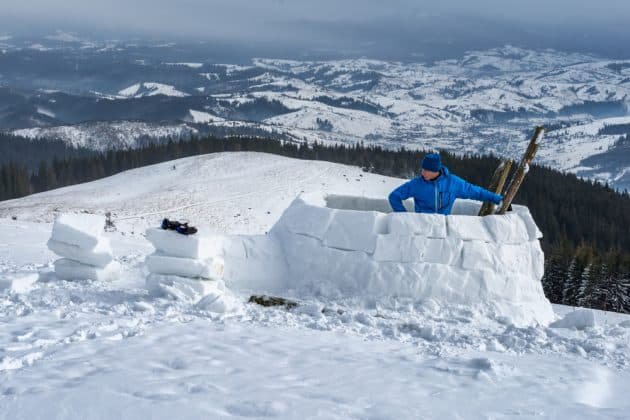 What fun things to do in Meribel? One of the nicest outdoor activities to do in Meribel is undoubtedly the construction of an igloo. You have to build the famous shelter in snowy regions as a team. Imitate the Inuit by cutting blocks of snow and assembling them!
Rest assured, a companion will guide you in the igloo design. Small additional challenge: time is limited. Tic tac, tic tac! Contemplate your masterpiece.
To reward you, an aperitif will be served inside.
A flight by plane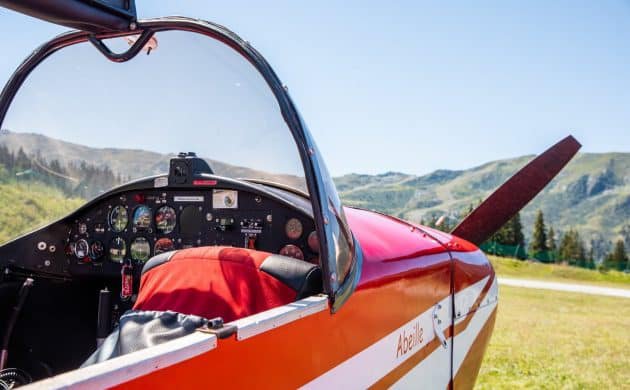 From the runways, can you hear the purr of small planes? Let yourself be tempted by a plane excursion and take the height.
Onboard your machine, you see the entire station covered in white. The life of Méribel can be observed at a glance with the downhill skiers, the walking chairlifts, and the wooden chalets.
Flights are also possible in summer.
Ice climbing
Ice climbing is one of the outdoor activities to do in Méribel. It may not be unanimous, yet it offers a unique moment during a stay in the resort.
If you've ever heard of climbing, you're less familiar with ice climbing. It is practiced on waterfalls that have frozen. The peak of cold usually extends from December to February.
You will be armed with crampons and an ice axe to better evolve on this icy support. Better not to suffer from vertigo.
The airship balloons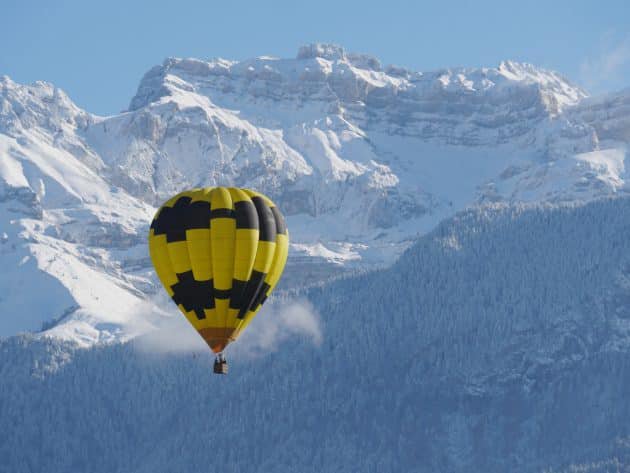 Fill up on incomparable experiences! In the sky, Meribel moves a strange object: an airship balloon. Take a seat in this vehicle, then fly over the station for half an hour.
A feeling of fullness and excitement will make you shiver. Wouldn't this be the most memorable activity to end your winter stay?
Best Things to do in Meribel in Summer
The summer period also has many outdoor activities to do in Meribel. Select your favorite hobby and explore the flowery resort! It promises beautiful surprises to those who take the time to discover it.
Hiking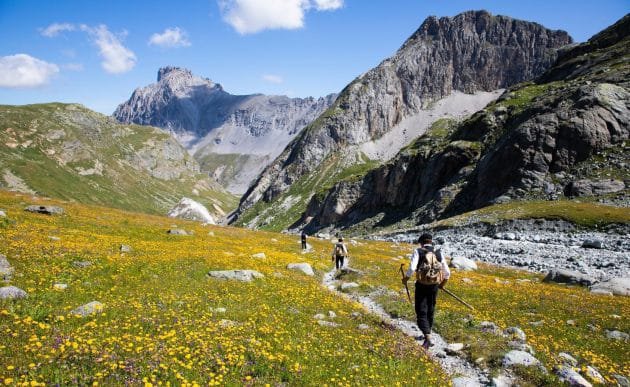 As in winter, hiking is an outstanding sport if you want to explore Meribel. About 200 km of trails are open to walking. You will necessarily find the one that corresponds to your level of desire.
Open your eyes; the fauna and flora are rich. Hopefully, you'll see a few animals busy feeding or building their habitat. Be aware that the ski lifts operate in the summer. Hiking is one of the best things to do in Meribel in the summer.
The horseback ride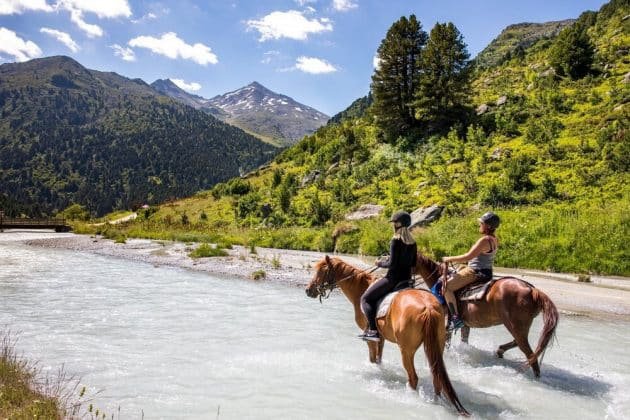 The outdoor activities to do in Méribel enchant families. But this one will particularly appeal to lovers of horseback riding, a horse ride. Meet your new friend before you set foot in the stirrup.
A tour of the Savoyard nature follows a small initiation session. You will cross the forests and meadows of Méribel.
All that remains is to determine the duration of your itinerary. Horseback riding is also possible in winter.
Yoga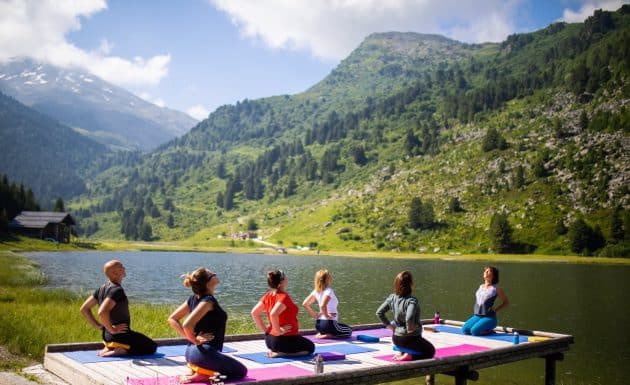 Yoga addicts will be delighted by the outdoor activities to do in Méribel. They will fall for the practice of yoga outdoors! The sessions offer to reinvigorate near Lake Tuéda or more at altitude on restaurant terraces.
Perfect for combining well-being and dream décor. Concentration, breathing, and relaxation suddenly seem within reach. And why not practice in winter too?
Paragliding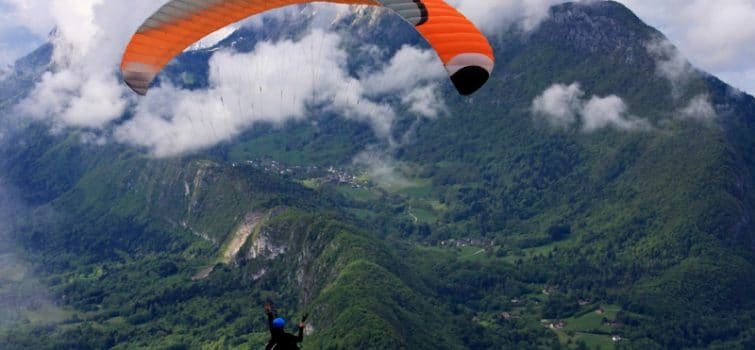 Take off from the high peaks of the 3 Valleys and fly over the resort! Mountain ridges surround you from all sides. You can even see Mont Blanc.
The summer landscapes make up a magnificent spectacle. If your preference is for winter, paragliding is done on skis, snowboards, and feet.
Whatever the season was chosen, you will have to take the chairlifts to the place of flight.
Count between 90 € and 140 € for this activity.
Explor games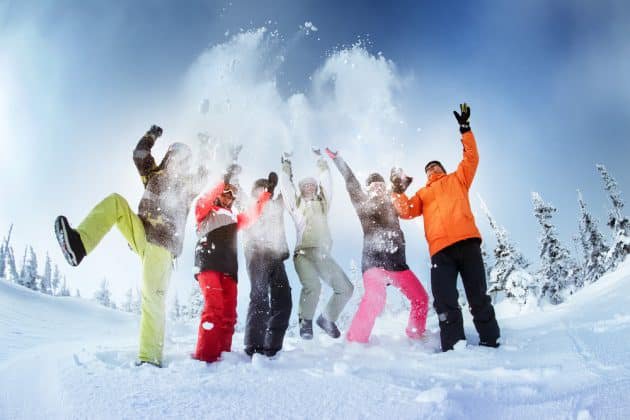 One of the outdoor activities to do in Méribel is undoubtedly the Explor Games. This life-size game invites you to explore the Tuéda reserve.
You will have to take on challenges and solve puzzles to find an object. The latter is the key to the mystery proposed in the Explor Games.
Overcome obstacles in a group in this magical place! To do and redo without moderation in summer and winter.
The via Ferrata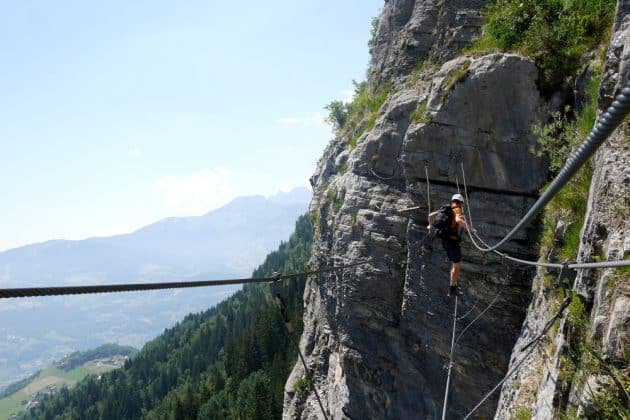 Beware of chills! Lovers of sensations will be delighted to follow the via Ferrata of Méribel. Although different levels exist, we do not recommend this experience if you are prone to vertigo.
Hang on well because monkey bridges, Nepalese bridges, and zip lines will give you some cold sweats. At your (moderate) risk!
The electric skateboard ride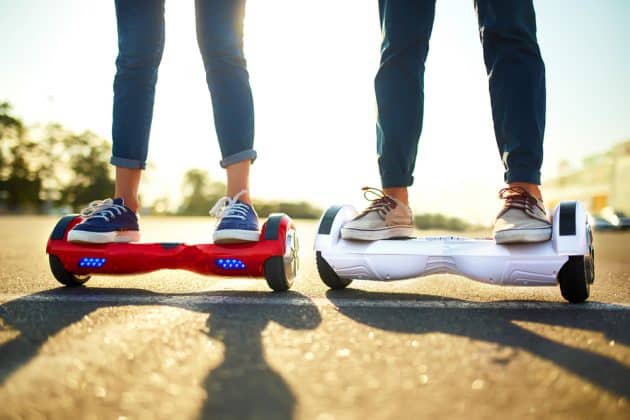 Work on your balance with outdoor activities to do in Méribel. The resort offers one-hour rides in electric skateboarding.
Another way to venture into the Tarentaise valley. You will be accompanied by an instructor who will teach you how to control your board properly. In addition, it will show you nice corners where to take breaks.
Climbing and canyoning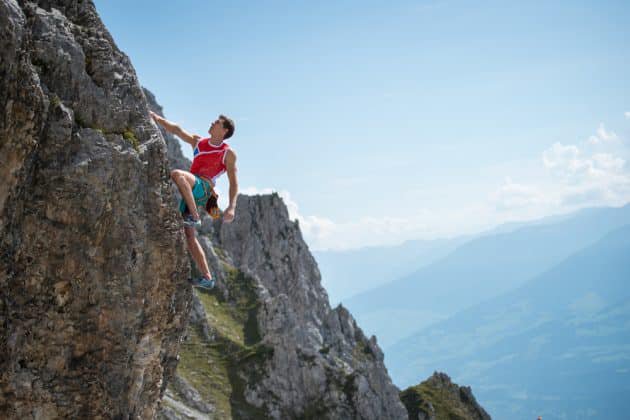 Do you still want outdoor activities to do in Méribel? Try climbing and canyoning. These two sports invite you to recharge your batteries in the middle of nature.
Rocky routes and rivers will become your favorite playgrounds during the summer. Travel the area like you've never done before!
So, which is the best outdoor activities to do in Meribel first?