Are you interested in knowing the best outdoor activities to do in Mont-Dore? You've come to the right place: here's our top.
Mont-Dore is an emblematic ski resort of Puy-de-Dôme, in the heart of France. This jewel of the Massif Central is not content with the winter season: people come from far away to relax or work out in summer.
Skiing, water sports, hiking, snowshoeing, dog sledding, mountain biking, or road biking… There is something for everyone when looking for the best outdoor activities to do at Mont-Dore.
Located at 1,050 meters above sea level, the resort is accessible by road, home to many hotels and famous restaurants.
In addition, it is suitable for families who appreciate its modest size and authenticity and groups of young people who love its nocturnal dynamism.
More: 

Best Outdoor Activities in Avoriaz

Best Outdoor Activities at Les 7 Laux

Best Outdoor Activities in Peisey-Vallandry

Best Outdoor Activities in Les Menuires

Best Outdoor Activities in La Toussuire

And you? Rather extreme sports, peaceful walks, or special moments with your loved ones? Here is the list of the 14 best outdoor activities to do in Mont-Dore.
The 14 Best Outdoor Activities to do in Mont-Dore
Best Things to do in Mont-Dore in Summer
Trail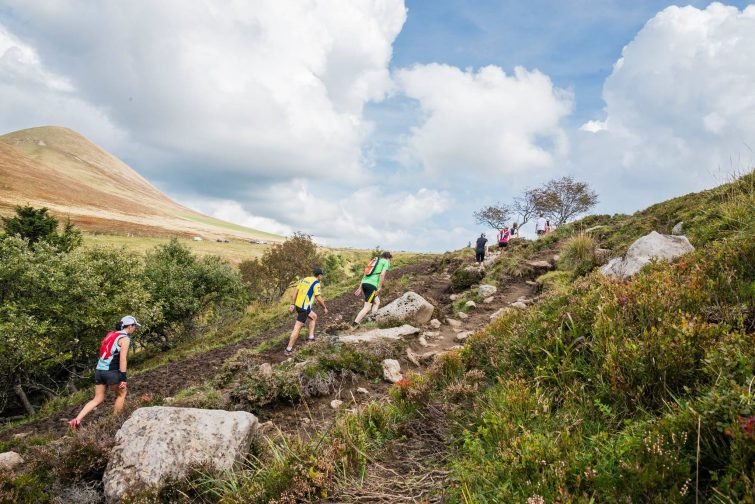 Trail running? It is simply a matter of running in the middle of nature. If it is one of the best outdoor activities to do in Mont-Dore, it is for the beauty of the place.
The landscapes crossed are magnificent, especially when the autumn colors begin to color the panorama at the end of summer.
The resort offers nine courses specially dedicated to trail running. Easy to difficult, from 4 to 17 kilometers: there is something for everyone!
Requiring no specific equipment except a good pair of basketball, the trail is an excellent way to contemplate the surroundings while doing good.
Sylvotherapy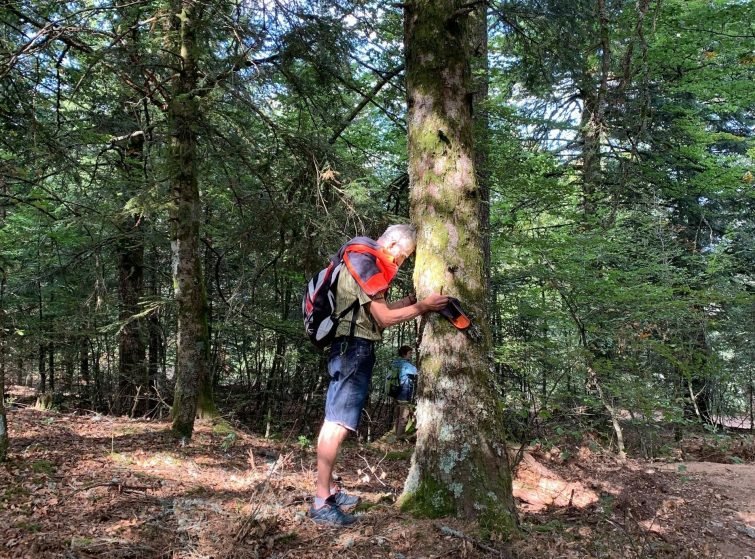 Sylvotherapy? No, it does not consist of being treated by Sylvain's practitioner. This naturopathic practice consists of taking a forest bath to soothe one's ailments.
Well, most of the healing effects are hypothetical, but this is not a reason to avoid going to the sylvatorium of the Capuchin Forest!
A themed trail awaits you, and you can discover five forest "spas" and great lookouts. Over one kilometer, the five senses will be solicited during this hike focused on well-being. It's pretty relaxing, you'll see! It is one of the best things to do in Mont-Dore in summer.
MOUNTAIN BIKE
What was that? Two mountain bikers who have just crossed your balloons thoroughly, of course! And why not take advantage of this outdoor activity at Mont-Dore, one of the best in the region?
The estate offers many hiking trails, some perfectly adapted to mountain biking.
A dedicated space is also set up in the heart of the Sancy. This magical natural area has more than 540 km of routes spread over fifty circuits. Good luck, and beware of cramps…
Quadbike
Here is one of the best outdoor activities to do at Mont-Dore, selected for you by Generation Voyage. A quad bike is an atypical machine resembling a four-wheeled electric mountain bike. If you want to enjoy the best of the place, you know what you have to do!
Fun at will, you can discover this original practice on a dedicated circuit. It is pleasant to handle, and it is easier to climb on it than to part with it… Little ones and teens will love it, and it's a certainty.
Via Ferrata
If you also want to enjoy one of the best outdoor activities to do at Mont-Dore, head to the via Ferrata du Capucin.
Between climbing and sports hiking, it is the first public via Ferrata in the department of Puy-de-Dôme. It sits on a cliff that enjoys a magnificent view of the entire valley of the Haute Dordogne.
In the distance, the Puy de Sancy itself is watching you! Classified PD (not very difficult) takes more than an hour to overcome. It is recommended for families or groups of friends in goguette. You don't have vertigo, at least?
Health Pathway
OK, just because you're having a good time doesn't mean you have to relax your physical level. The resort sets up a health trail. It offers an itinerary with various equipment to let off steam in an enchanting natural setting.
This outdoor activity is one of the best in Mont-Dore and one of the healthiest! Children's games and a body of water are included to play sports together and cool off. It's not beautiful, life?
Fishing
Fishing at Lake Guéry? This is one of our favorites! From the top of its 1,244 meters of altitude, it is also one of the best outdoor activities to do in Mont-Dore. This mountain lake of 25 hectares is the highest in Auvergne.
On the menu: trout, char, perch, pike, or carp. Ideal to spend a relaxing sunny afternoon during the summer season; we also come here in winter. In this season, the water is frozen on the surface, and you can practice ice fishing…
Best Things to do in Mont-Dore in Winter
Airboard
The airboard? Doesn't that mean anything to you? It is a kind of inflatable toboggan to hurtle down the slopes at any berzingue, on the stomach and head first. Sensations are guaranteed! This outdoor activity to do at Mont-Dore is undoubtedly a must.
It is practiced at the closing of the slopes around 5 pm: no stress, the handling of this winter bodyboard is speedy. The descent lasts about an hour and allows you to end your day dedicated to sliding in style.
Snowshoeing
What a splendor, these immaculate landscapes! To observe them in peace and the appropriate silence, what could be better than a snowshoe hike? For us, this is one of the best outdoor activities to do at Mont-Dore.
Go, come and try by going to the Cross-Country Ski Base of the Capucin. Four loop routes are available, between 1.5 km and 4.2 km.
Our advice? Prepare sandwiches and spend the day there: on sunny days, the brightness gives the surroundings false airs of paradise (white)… Snowshoeing is one of the best things to do in Mont-Dore in winter.
Sliding sports
All schuss! In this idyllic resort, you can indulge in many leisure. But not all of them are as appreciable as board sports. This is one of the best outdoor activities at Mont-Dore, an exceptional ski area located between 1,200 and 1,850 m above sea level.
With its 31 slopes, 14 ski lifts, and varied downhill areas, it throws some! The packages are much more affordable than in the Alps, and the family side will appeal to a large audience.
Sled
For children, sledding? You, you have never tried this outdoor activity to do at Mont-Dore! Sledding here is an institution. With reserved tracks, a large area protected by cushions, and dedicated markings, we go downhill galore from 7 to 77 years old!
Well, what we recommend, anyway, is to bring a helmet and warm gloves. In sledding, bowls are like the ground: they are never far away…
Winter mountaineering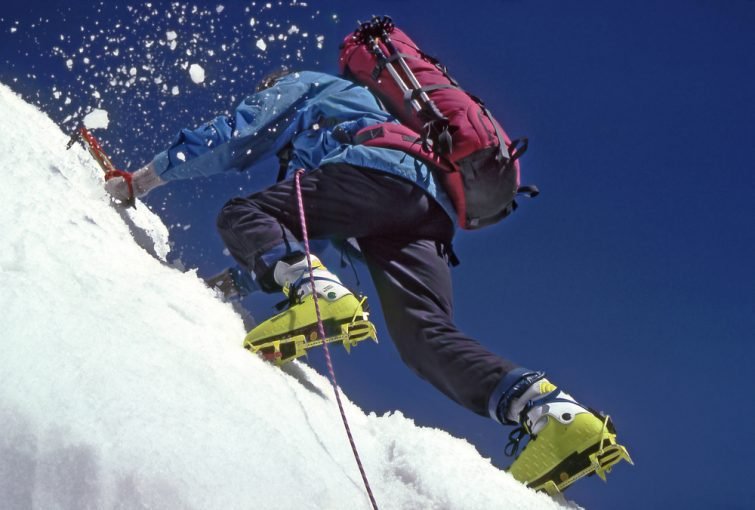 Winter mountaineering? What a funny idea, the mountains do not exceed 2,000 meters… Yes, exactly! This is undoubtedly an opportunity to introduce you to the progression at altitude… at low altitude.
An experienced guide will offer you a discovery day to introduce you to this outdoor activity to do at Mont-Dore. The handling of the equipment, the safety rules, the basics in nivology… A great experience, in short.
Note that the gendarmes rescuers of Mont-Dore are most of the time partners of the event (but not to distribute fines).
Cross-country skiing
Cross-country skiing is an extreme sport. Finally, physically! This sport is not only one of the best outdoor activities at Mont-Dore. Your figure will thank you!
If you take advantage of your stay to cover the 49 km of marked, groomed slopes reserved for the exclusive use of Nordic skiing, there is no doubt that you will melt.
Finally, more than snow: the area is accessible until March due to a climate favorable to the holding of the snowpack.
Paraglider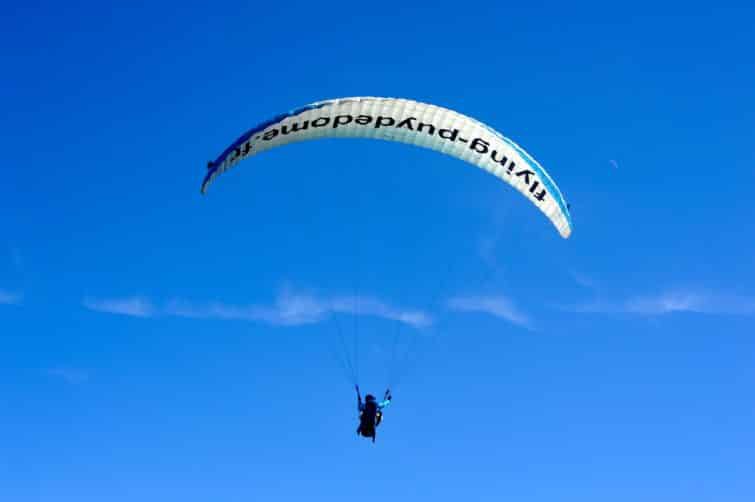 Mountain paragliding is a common occurrence. Free flight is unsurprisingly one of the best outdoor activities to do at Mont-Dore. Winter makes it possible to make a two-seater flight dedicated to contemplation.
The Massif du Sancy is covered with snow, volcanoes, great lakes, and forests as far as the eye can see… A tandem flight in the company of an experienced pilot is the assurance of ending your stay most beautifully.
What do you think? Which best outdoor activity in Mont-Dome are you going to do first?