Have you ever heard of glamping? This unusual camping experience has everything to seduce you! What are the 8 best places to go glamping in France?
It was said to have gone out of fashion a few years ago but never has the campsite been so good! And for a good reason. 
Try more than one for the experience of freedom, reconnection with roots, and being in the middle of nature. 
Faced with growing demand, supply is constantly evolving. Today, many campers are looking for quieter and more comfortable places than classic family campsites. 
Others are looking for an unusual experience in a breathtaking setting. Glamping provides a solution for them!
Glamping, a contraction of glamorous and camping, is a style that emerged in 2007 in the United States. Here, everything is possible or almost possible. 
Yurts, perched huts, or trailers, the only limit is your imagination. The organizers' goal: is to make you experience something synonymous with disconnection! 
You won't have direct neighbors whose snoring you'll hear. Besides, they promise higher or lower comfort. It is possible to have your toilets, a bed, and sometimes other furniture depending on the place.
In France, there are a few places offering accommodation considered luxury camping. These are mainly found in the south of the country. However, they can be found throughout the country. 
Do you want to try the experience? Travelvibe has found you the 8 best places to glamping in France!
The 8 Best Places To Go Glamping In France – Luxury Glamping in France
1. The Manège de la Chapinière (Loir-et-Cher)
Glamping is, above all, a unique and unprecedented experience. In this universe where luxury is not uncommon, the Manège de la Chapinière naturally comes to mind! It is both a campsite and a merry-go-round located in Châteauvieux.
You will find many lodges secluded from one another on the grounds of the merry-go-round. These are fully equipped, and you will immediately feel at home! 
You will have running water, heating, quality furniture, and many appliances. A personally furnished terrace and porch are at guests' disposal. Guests can relax outdoors at aperitif time or watch TV in the evening.
There are many activities to choose from. You can visit the grounds or take a riding lesson with the ride's owners. You will be delighted if you are a canoe enthusiast or a fisherman in the streams! 
And if you want to visit one of the ten most beautiful zoos in the world, go to the ZooParc de Beauval! It is just 2.5 kilometers from Glamping and can easily be reached on foot or by car. If you want to know more about campsites in France, read our article on "best places to go wild camping in France".
2. Village Toue du Domaine des Demoiselles (Allier)
Do you want to spend your holiday glamping in the middle of nature, in a quiet and relaxing setting? So, try the Toue village of Domaine des Demoiselles! It has many types of housing. 
You will find huts on the ground but also perched. You will also have the opportunity to rent a trailer, a tent, or a floating cabin.
All houses are equipped with at least one bed for the little ones. The most important ones have an independent bathroom as well as a kitchen. 
You will also have outdoor furniture on the land surrounding your accommodation or a terrace for floating huts.
Activities can be enjoyed nearby. The Loire River allows fishing as well as kayaking for sports enthusiasts. It is also possible to play table tennis in the common areas of the luxury campsite.
3. Glamping Villatent (Dawn)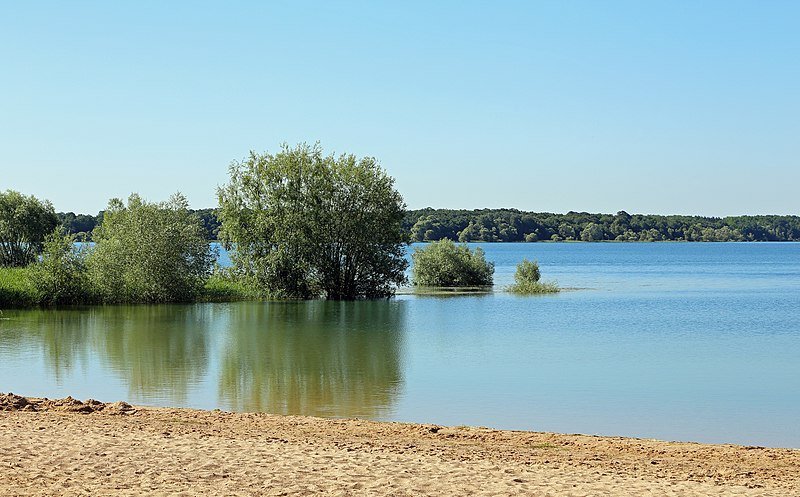 Villatent glamping is a friendly place to stay in landscaped safari tents. You will find a fitted kitchen, a living area, a bedroom, and a furnished terrace. The whole is very well maintained and can accommodate up to 5 people per tent.
Located on Lac d'Orient, in Mesnil-Saint-Père, this luxury campsite is a few hundred meters from the coast. You can easily go there. 
Moreover, this place has a beautiful setting with many green spaces. You will find many shrubs as well as flowers in these spaces.
Finally, activity level, you will be served! This luxury campsite has several modules for children as well as bouncy castles. 
For adults, outdoor gym equipment is available. You can also swim in the various pools in the park, and your children can enjoy the water slides.
4. Glamping Silver Trees (Vosges)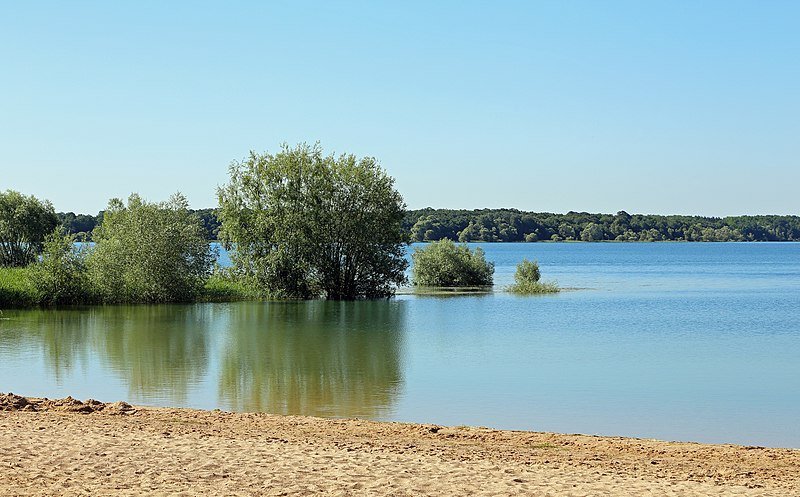 If you want to camp in the middle of the countryside in a beautiful setting, the Silver Tree Glamping is for you! You will stay in tents isolated from one another, in the middle of nature. 
The place is quiet and ideal for a retreat away from the hustle and bustle of everyday life.
The tents have a bed, an indoor living area, and a furnished terrace. There is also a bonfire outside the tent where it is possible to cook. Finally, you will have your sanitary facilities in a space outside the tent.
If you want to discover the region, you will have several possibilities. First of all, there are many hiking trails in the vicinity. You can also visit nearby villages to try local dishes and specialties. 
Finally, you can visit the nature reserve of the Massif du Grand Ventron or Ballons Comtois. Nevertheless, you will have to move a few kilometers away from the luxury campsite for this.
5. Floating village of Pressac (Vienna)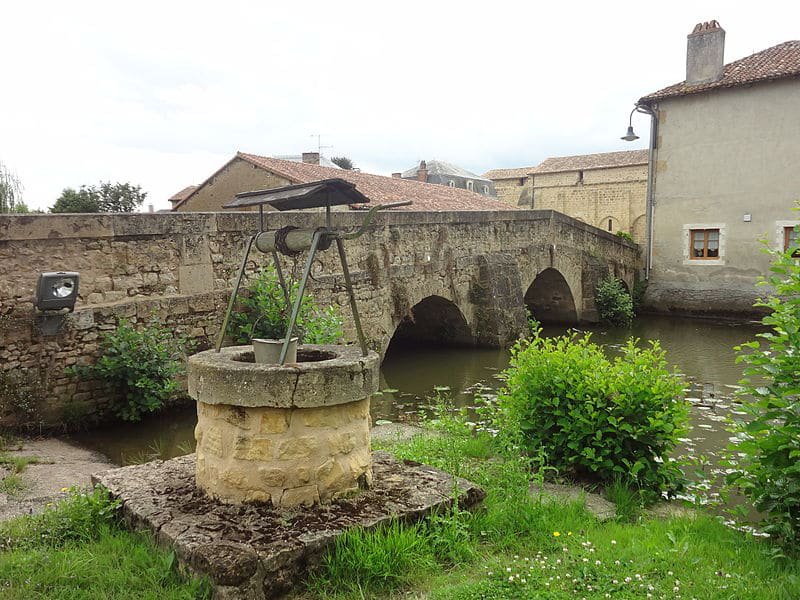 If you love water or want a truly unique experience, the floating village of Pressac is the perfect place! It is located at the Étang du Ponteil, in Pressac. 
This is a luxury campsite with many furnished cabins. Some are situated on the shore, while others float in the water.
Each of these houses is equipped with one or more beds and a furnished terrace. Sanitary facilities are common, but you will still have dry toilets in the huts. 
Glamping guests are served meals in the common areas. You will also have wifi access in these parts and access to the swimming pools.
You can also fish on-site from the terrace of your hut. You can also go cycling or hiking outside of this place. The landscapes that surround the floating village of Pressac are magnificent. You can enjoy nature and relax during your stay.
6. Yurt in Paradise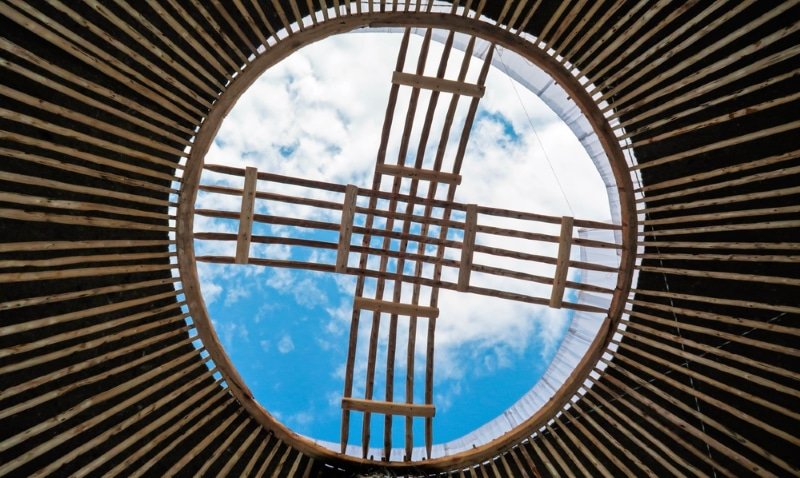 Want to try glamping in a yurt? The experience offered by Yurt in Paradise will hold your attention! The yurt is a traditional tent of Mongolian origin, and the ones in this place are pretty authentic! 
You will be immersed in their furniture construction painted with traditional colors and patterns!
You will find in the yurts one or more beds, a private bathroom, and a private toilet. Guests also have a minibar and coffee maker on-site, with breakfast in the Yurt.
As for the outside, you will have access to a terrace and a swimming pool. Children can play on the playground, but they can also meet animals on the premises, such as llamas.
And when it comes to nearby activities, Futuroscope Park is only a 40-minute drive away. You can also go to Lac du Lambon and Marais Poitevins. These are only a few dozen kilometers from Yurt in Paradise.
7. Up There (Aude)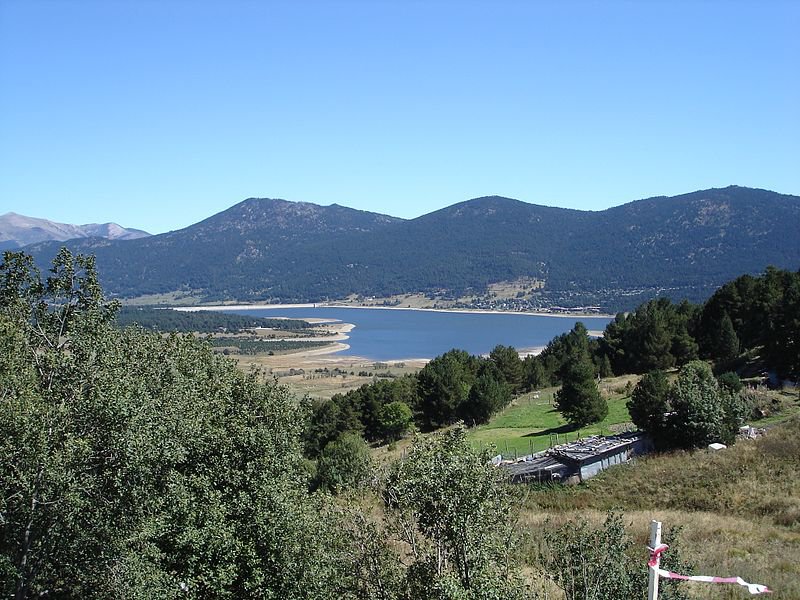 If you want to take the height for a unique experience, Là-Haut is the ideal place! This luxury campsite is perfect for a retreat away from the hustle and bustle of everyday life. 
Its setting is seductive, perched in the middle of the mountains, just a few kilometers from Lake Matemale. 
You will also have a magnificent view of it and the valley surrounding it. Visit the valley or go hiking during your stay!
This is a glamping site offering triangular chalets. These are fully equipped. You will have two bedrooms and a sofa bed to accommodate up to 6 people. 
There is also an equipped kitchen, a dishwasher, a dryer, and a bathroom with a bathtub. Finally, there is a dining room, a small living room, and a terrace overlooking the valley. 
Suffice to say that these chalets are a little piece of paradise in a magical environment!
8. Enchanted cabin in Saint-Géraud-de-Corps (Dordogne)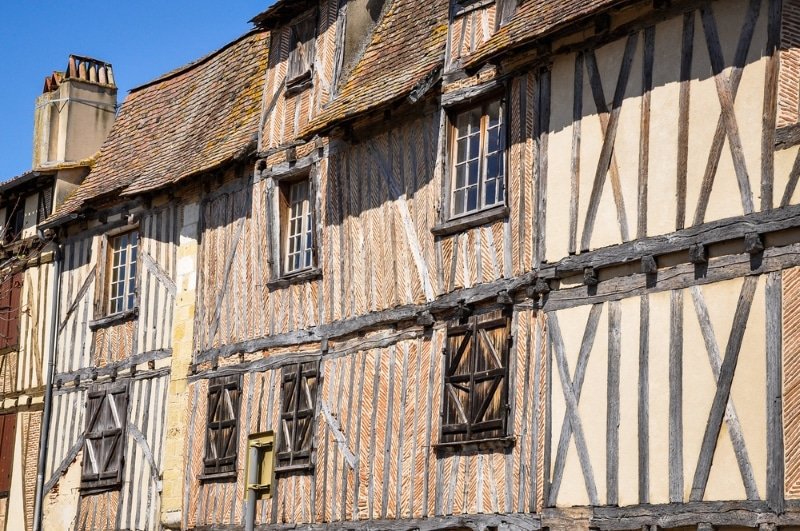 Have you always dreamed of a night in an enchanting environment? Direction Saint-Géraud-de-Corps, in Nouvelle-Aquitaine. In this town near Bergerac, you can find a particular hut located in the middle of the forest, close to a lake. 
This one, made of wood, is inspired by fairy tales. Its atmosphere is charming and even romantic. It is perfect for a couple wishing to isolate themselves during their glamping holiday. 
You can admire the stars, take a boat ride on the lake, or take a walk in the forest. From the window of this hut, you can see the Pyrenees in the distance, through the trees.
This accommodation is intended for two people and has a king-size bed. You will have a bathroom with a toilet, bath, shower, and running water. 
There is also a hot tub, a kitchen, a barbecue, and an outdoor dining area. Little extra: you can take animals with you!
Does glamping tickle your curiosity? It's normal! All around, glamping is a story of experience! Their goal is to make you have THE night of your life.