Last Updated on 31/07/2022 by Alfred
The air is filled with love! Do you want to spend an evening with your special someone in a luxurious environment? Or, to celebrate the birthday of your special person?
Think about a candlelight dinner or an open-seating dine-in. The surrounding is decorated with flowers, balloons, and soothing music as a way to celebrate!
Thrilling right? Many romantic restaurants in Qatar offer sparkling city views. Also, a warm and cozy atmosphere, luxury, and heart-touching decor make for a memorable evening.
Couple-friendly eateries offer everything from elegant seating to exotic food to mesmerizing decor. Taste the sweet-smelling flavors of Qatari and other international cuisines to delight your taste buds.
Discover where you can enjoy romantic moments, spark your relationship, and celebrate special occasions.
Best Romantic Restaurants in Doha, Qatar: A Perfect Place for the Lovebirds to celebrate birthday or valentine
Planned a surprise for your partner on her birthday, or are you planning a proposal for your loved one?
Besides, it provides a comfortable and peaceful space, romantic music, stunning interiors, and world-class hospitality. The opulent eateries add a special touch to the guests' celebrations.
Prepare your taste buds for an experience filling your soul with delicacies worldwide. Have trouble choosing a restaurant? Well, hobbies and jobbies are over!
Here is a listing of the best romantic restaurants in Qatar for an unforgettable romantic evening.
1. Banana Island Resort Doha: Perfect for a Candlelight Dinner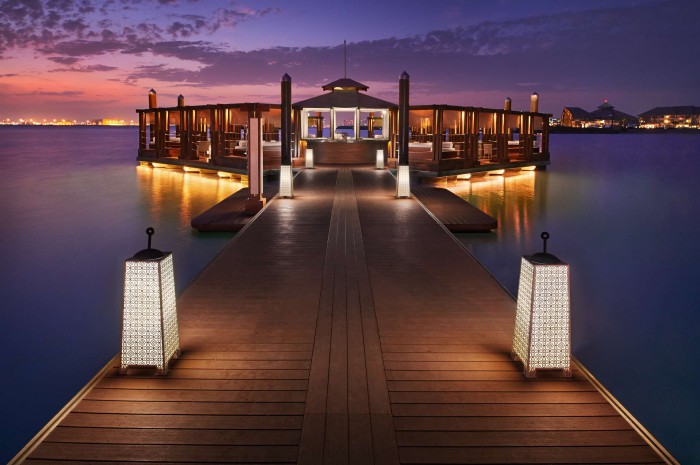 Banana Island Resort is a great place for an unforgettable private dining experience in Qatar. The best thing to do in Qatar is to plan a romantic date with your life partner.
An endearing decor, an extraordinary setting, and a romantic ambiance make this place a heaven for lovers.
Undoubtedly, you will be mesmerized by the attractiveness of the seating area on the beach. Also, the atmosphere that surrounds you. With help of a chef, one can choose the best cuisines.
The butler does everything from preparing sparkling grape juice to baking cakes. For a memorable experience, indulge in flavorsome cuisine in a candlelit cabana.
Make your special night memorable by visiting this place with your sweetheart for a special candlelight dinner.
2. Al Matbakh Restaurant: Have Quality Moments to Melt your Partner's Heart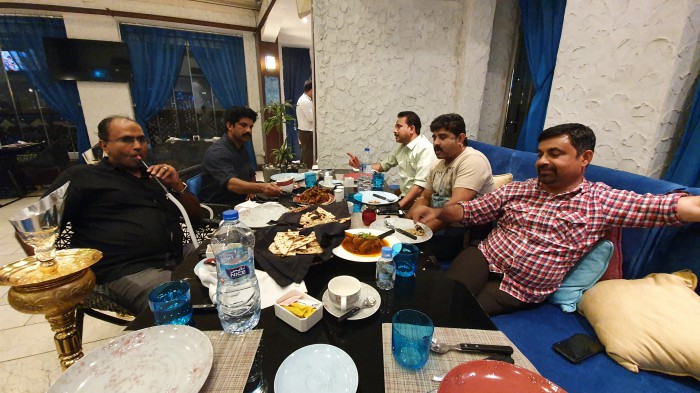 Do you want a romantic dinner with your loved one in Qatar? Al Matbakh is a restaurant you must visit without a doubt.
Located in Arumaila Boutique Hotel, it is the perfect spot for spending quality time with your special one.
Besides, there is no doubt that the opulent eatery is one of the most romantic restaurants in Doha. It's because of its cozy interior, excellent seating space, and mouth-watering cuisine.
The restaurant is nestled between picturesque city views. Also, it offers candlelit cabanas on the shores or an indoor setting by the pool.
You can customize your culinary event with exotic food, decors, floral bouquets, and cakes.
3. Sukar Pasha Ottoman Rooftop Lounge: Love under the sky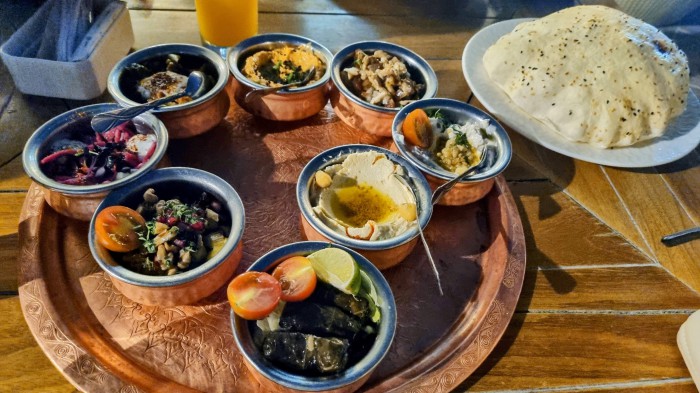 You can find romantic moments in the Sukar Pasha Ottoman Rooftop Lounge in Doha. It is a rooftop restaurant with an Ottoman theme. An ideal place for romantic dates. The lounge is brimming with all the comforts and luxury you could wish for.
Get swept away by the aromatic flavors of Turkish cuisines while indulging in a world-class culinary delight. Guests can use a fancy menu card in the lounge to select their favorite delicacies.
During a romantic dinner in Qatar, you will be captivated by the scintillating lights that create an enchanting aura. It will calm your eyes and makes you feel relaxed.
You can admire this eatery's panoramic views of West Bay and the skyscrapers of Doha. Besides, can have romantic conversations with your loved ones.
4. Gazebo by the Beach, The Ritz-Carlton Sharq Village: For an unforgettable Experience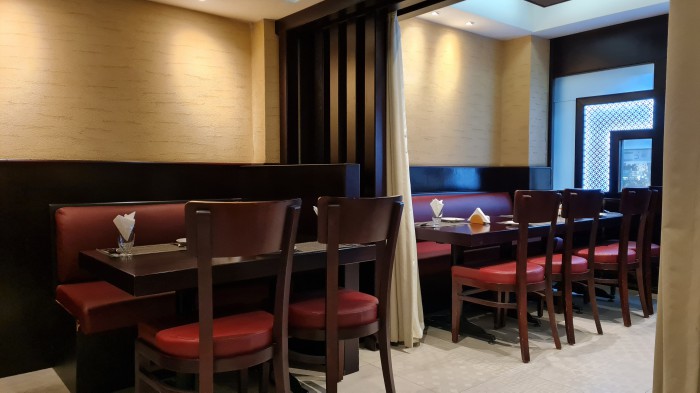 Ignite your relationship with true romance, and dine under the stars with your sweetheart. A gazebo by the beach is one of the best places to enjoy a private romantic dinner in Doha also, which is surrounded by breathtaking views.
With a mesmerizing beach setting, this restaurant is located in the Ritz-Carlton Sharq Village.
An exquisite destination to celebrate all your festive occasions, this venue boasts gorgeous decors and delectable cuisines.
Whether you're celebrating your anniversary, birthday, or any other special event, you can make it even more memorable by treating your spouse to an intimate dining experience.
5. Diplomatic Club – BBQ Donut: Enjoy the Turquoise Sea view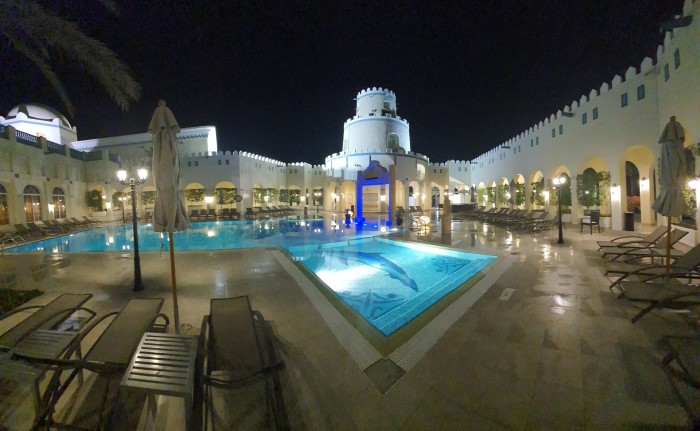 Have you ever had the pleasure of dine-in surrounded by turquoise sea splash?
Here's your chance to experience the essence of Qatari hospitality at Diplomatic Club – BBQ Donut. Take your sweetheart out on a private boat to enjoy the morish cuisines while floating between the seas.
Embark on a soul-calming journey with music and a soothing breeze. Couples may dine privately and enjoy the panoramic sunset views at this excellent restaurant in Qatar.
6. Sora: To Re-kindle the Romance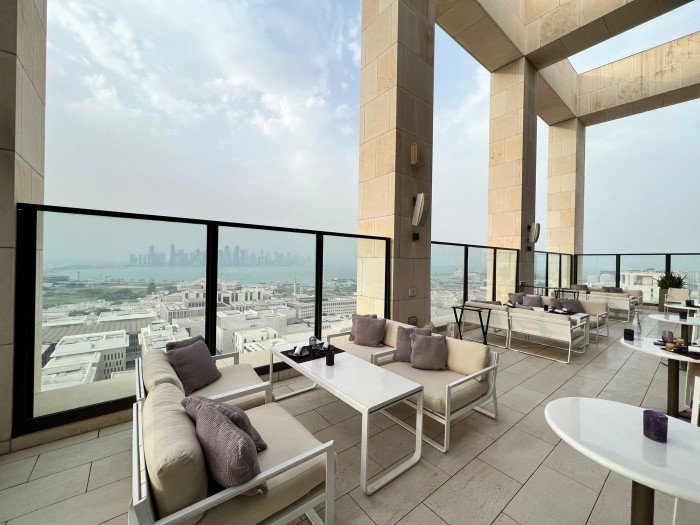 Take a sightseeing tour or go on a date to Sora restaurant while you are in Qatar. An aromatic Japanese cuisine that is served at the restaurant to please your soul with its world-class gastronomical delight.
A romantic nightscape with your better half awaits you at the opulent rooftop Japanese restaurant and lounge.
Sora is the ideal place for fine dining restaurants in Doha. You can indulge in a blissful meal there. It also features mouth-watering food, a luxurious outdoor setting, and panoramic city views.
7. Zengo: Spend the Sweet Moments with Your Partner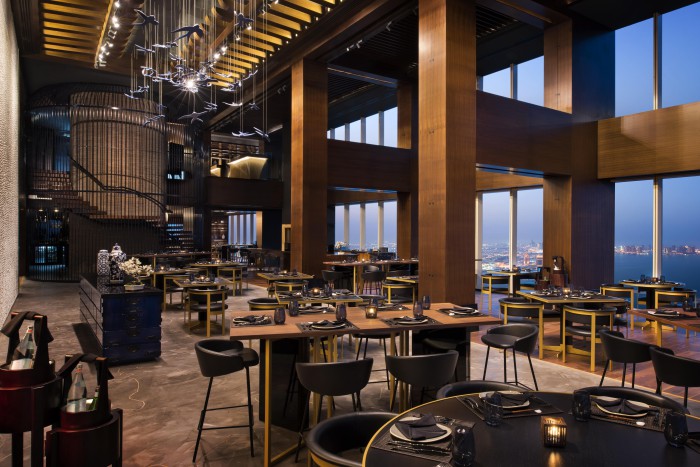 If you are looking for a restaurant for birthdays, anniversaries, or a special gala, Zengo is one of the best romantic restaurants in the city.
You can witness the stunning views of Qatar city from the 61st floor of this restaurant, which is one of Qatar's highest.
With its stunning interiors and rich dining experience, one can enjoy a quiet time with their loved one.
Various pan-Asian foods are served to delight your taste buds in Doha.
Whether you are looking for sushi, sashimi, curry dishes, grilled entrees, or drinks, you will find all of them served with a creative element.
8. JW Marriott Marquis – For a Perfect Proposal and Helipad Dinner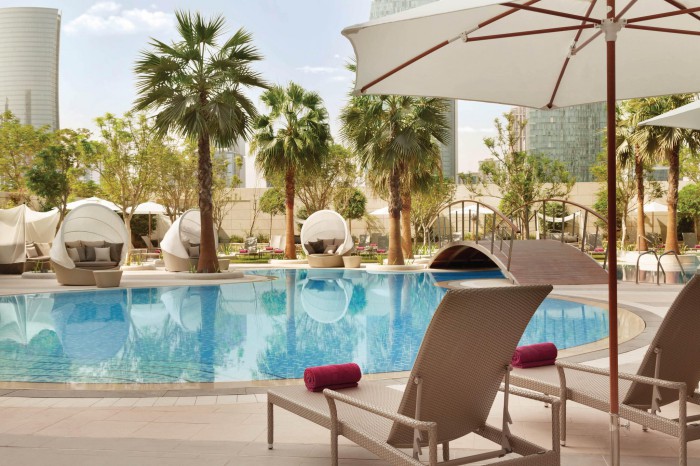 What about proposing to your crush in a unique style? Imagine a romantic dinner on a helipad, surrounded by beautiful skylines and sparkling city lights.
A unique dine-in concept is available at the JW Marriott Marquis in Qatar's City Centre Mall. Take in the city's charismatic skyline as you experience a gastronomic culinary adventure.
Experience a peaceful atmosphere and enjoy delicious food in a sophisticated, classy environment. Experience a mesmerizing candlelit dinner under the stars with your honey in Qatar.
Love is a divine thing, and it is special. And for special occasions, special places and moments need to be treasured later. This "Best Romantic Restaurants in Doha, Qatar" will help you plan your special occasions in a unique place. Go through the list of all the best restaurants in Doha to celebrate birthdays, anniversaries, valentines, or any special occasions.