Want to enjoy a moment of relaxation while staying close to home? No problem: discover the 8 best spas in France!
It was a time reserved only for individuals with chronic ailments. Today, spas are becoming more democratic and have become real leisure centers for everyone! 
Thermalism initially aimed to use the benefits of natural mineral waters to treat all kinds of diseases. And when you know that there are nearly a hundred spas in France, you have no trouble finding your happiness, whatever the region! 
If you suffer from any ad, your doctor will be in the best position to direct you to a particular station. But if your goal is to enjoy a stay dedicated to relaxation and well-being, then the choice is yours!
Bicarbonate waters or sulfide waters? Poultices, inhalations, drainages, pulsed showers, or mud baths? There can be many reasons that motivate you to go to a spa. Here is, for you, our selection of the 8 best spas in France!
The 8 Best Spas In France To Go For Relaxation
1. Spa of Luchon
Luchon is a splendid small typical Pyrenean town perched more than 600 meters above sea level. It is located in the south of the Haute-Garonne, in the heart of the Pyrenees. 
This city enjoys some of the most sulfurous waters in France, which explains the presence of thermal baths on site. Tens of thousands of people come every year to enjoy their benefits! 
And for a good reason, Luchon is in a good place among the best spas in France. Here we find the unique "Vaporarium": a natural hammam of exceptional quality. This corridor with 150 meters long underground galleries is the largest hammam in Europe!
Spa guests can also indulge in the joys of sulfur thermal mud baths or steam jets. There are also hydromassage baths and toning massages provided by experts in the field. 
Pleasure, relaxation, and well-being are waiting for you. Between two treatments, do not forget to enjoy the exceptional beauty of the Pyrenean landscapes during your stay on-site!
2. Spa of Casteljaloux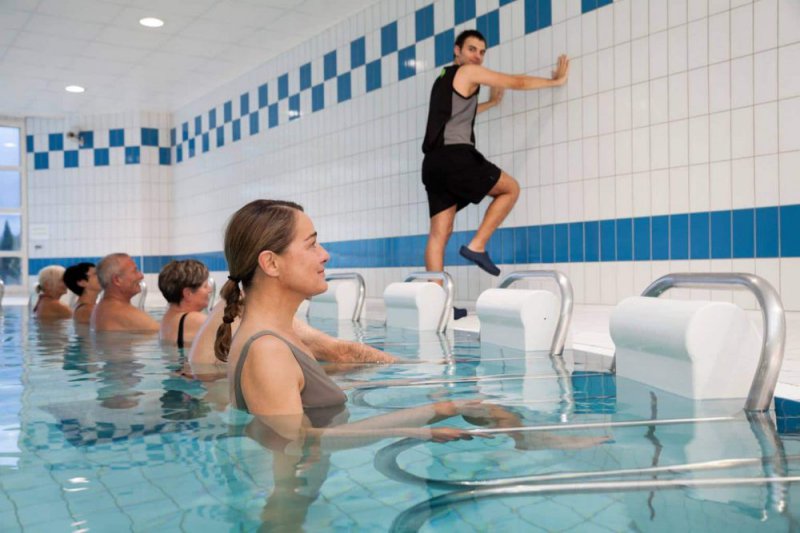 The thermal baths of Casteljaloux are an institution in the South of France. And it is not for nothing since this small town of Lot-et-Garonne benefits from exceptional thermal waters. 
The latter is drawn from a depth of 1200 meters, and their temperature exceeds forty degrees. If the place is among the best spas in France, it is for the quality of the services offered. We enjoy absolute comfort and little care during the on-site treatments!
The ultra-modern thermal complex is dedicated to the well-being of its patients and guests. The latter comes to treat rheumatism, osteoarthritis, or low back pain. 
Or simply enjoy a moment of relaxation and relaxation! Easily accessible, the town is located in the middle of a region known for its excellent tourist sites. Great castles, picturesque villages, and culinary stops of all kinds await you before, during, or after your cure!
3. Spa of Balaruc-les-Bains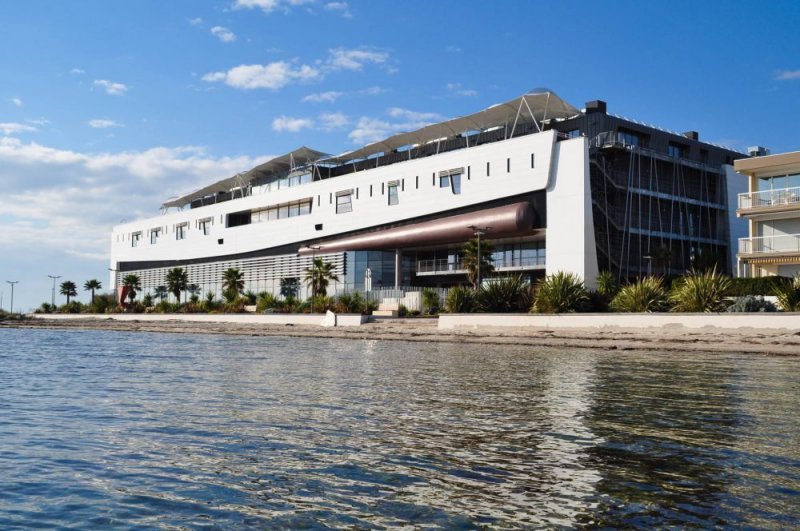 It is very close to the city of Sète, on the Etang de Thau, where this exceptional spa is located. Yes, it is very close to the Mediterranean Sea! 
If we tell you about it, it is because it is one of the most popular. Firstly, because of the sunshine that is unique to the region. However, and above all, for the exceptional quality of the on-site care. There is a whole range of services dedicated to managing venous pathologies. 
Many people simply come to take advantage of thermal mud treatments. Or simply relax for a weekend!
On more than 15,000 m², nearly 50,000 visitors parade there each year. If they go to one of the best spas in France, it's not for nothing!
And given the range of treatments offered, everyone finds his account. Lovers can come and relax for a relaxed weekend! 
In addition, potential visitors will always be able to try a getaway by the Mediterranean Sea. Nearby, it also allows you to recharge your batteries: and this, without moderation.
4. Spa of Barbotan-les-Thermes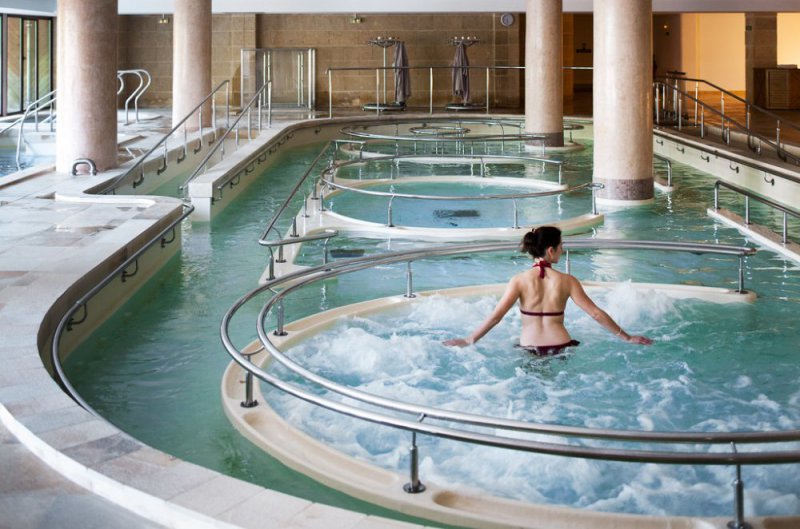 Located in the Gers, Barbotan-les-Thermes is one of the best spas in France. And it is one of the most famous because of the exceptional quality of its mud. 
It is full of plant and mineral active agents! Moreover, its virtues have been renowned since the sixteenth century. Many personalities came to be treated there! Montaigne and Henri de Navarre were among the illustrious patients of this exceptional thermal center in their time.
On-site, there is a gigantic spa of 400m², ideal for relaxing and taking care of your body. And a whole range of modern equipment dedicated to the care of rheumatism and dermatological conditions. So much so that this town is one of the busiest European spas.
The region is again beautiful! Make the most of your stay by exploring the Gers and the east of the Landes department, and the beauty of these regions will captivate you.
5. Spa resort of Avène-les-Bains
Avène-les-Bains is located in the sunny department of Hérault. Here, we enter an elegant building with futuristic architecture, and for a good reason! 
The spa resort of Avène-les-Bains was only inaugurated in 1990, then expanded fifteen years later. It is located in the heart of the preserved site of the Source Sainte-Odile. 
This privileged location is the natural guarantor of the exceptional purity of its waters! Here, the tourists are exclusively specialized in the treatment of dermatological conditions.
Going there with perfectly prepared food, nestled in a highly touristic area, may be a good idea. Why not discover it for a weekend or during a week of vacation?
Regardless, Avène-les-Bains is one of the best spas in France. And it is intended for both adults and children, who have many dedicated activities!
In addition to the exceptional quality of care and treatment programs, you can also enjoy the surroundings. 
For example, discover the splendid landscapes offered by the surrounding regional natural parks. Let us mention Haut Languedoc or that of the Grandes Causes. 
Do not hesitate to stop there as soon as your cure is completed. There is nothing like it to recover from your emotions!
6. Spa of Montbrun-les-Bains
It is at more than 600 meters above sea level where the charming perched village of Montbrun-les-Bains is located. The park is one of the most beautiful in France! 
But if it is among the best spas in France, it is not only for that. The establishment refurbished about ten years ago is dedicated to well-being and dedicated to relaxation: not only to treatments and thermal cures! 
The will of the management is to offer two services, different but complementary. On the one hand, a classic spa resort offering relaxation and traditional activities. On the other hand, a fitness center is popular with patients suffering from respiratory diseases.
Since 2001, a medical service specializing in rheumatology has even been established in the spa town of Montbrun-les-Bains. In this Drôme village, a stone's throw from Mont Ventoux, it is good to recharge your batteries in the summer to the sound of cicadas. Or relax, alone or accompanied, in this splendid and perfectly preserved natural area!
7. Spa of Niederbronn-les-Bains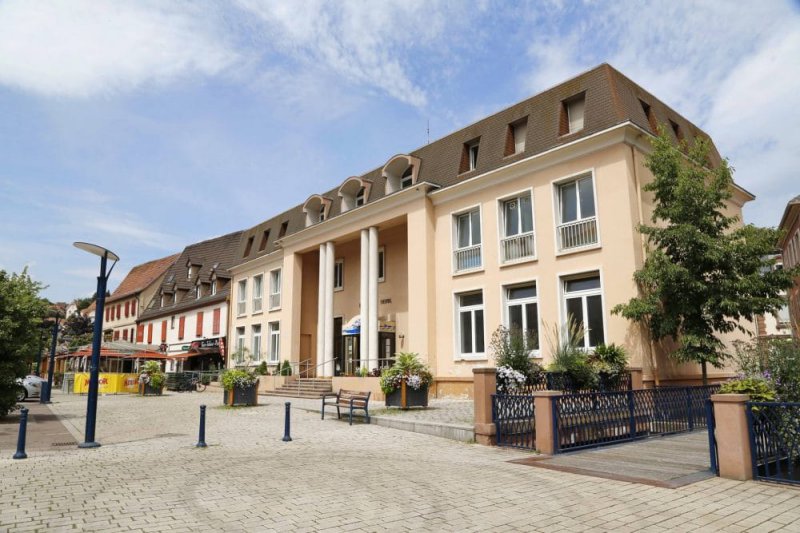 Are you passing through Alsace, a region shared between Latin and Germanic heritage? If you are looking for the best spas in France, you will undoubtedly go to Niederbronn-les-Bains. 
It is located in the Regional Natural Park of the Northern Vosges – classified as a biosphere reserve by UNESCO. The idea of setting up a spa there is not new since its water, with remarkable properties, pleased the Romans.
Specializing in the treatment of osteoarthritis, the establishment has also diversified and offers a whole range of ancillary services. ItSincets renovation in 1998, it must be said that it has welcomed more and more people! 
And not necessarily people who are suffering or sick. Every day, we meet more and more curious visitors eager to discover the place. 
Hiking trails, golf, and heritage treasures await you in the surrounding area of this beautiful region. What are you waiting for to get there?
8. Spa of La Roche-Posay
Its reputation is well established: it is indeed one of the best spas in France. It's probably because of the beauty of its region, Touraine. But also because this exceptional five-century-old thermal center is a pioneer of its kind. He specializes in dermatological conditions, such as eczema, psoriasis, burns, or cancer scars.
This is due to the extraordinary characteristics of its water. It is one of the most soothing waters for the skin, thanks to its unique mineralization in the world. 
It is healing and anti-inflammatory; it makes it possible to perform absolute miracles on problem skin! Perfectly served by shuttles to the surrounding towns, the spa is now waiting for you.
And this, even if you just want to relax with family or friends: the thermal baths are very welcoming!