Tourist Places in Natore: Natore is a district in the large Rajshahi division. Natore has several tourist and historical places to visit. People also choose to go there to enjoy a picnic. It is widely known for its Kaca golla. Kaca Golla is a kind of sweet that is only made in this region. Don't miss the food while visiting beautiful Natore.
8 Best Tourist Places To See In Natore, Rajshahi

1.Natore's Kaca Golla/নাটোরের কাঁচা গোল্লা
Natore's Kaca Golla is a traditional dessert Food-loving Bengalis prefer to eat sweets after a feast or a guest meal. 
And from that point of view, Natore's Kaca Golla has an international identity. But although this dessert is called Kaca Golla, it is not raw or round at all. 
Milk chicks and sugar are the main ingredients in making Kaca Golla. Unique in its taste, the dessert has a history of about 250 years old. 
It is believed that Kaca Golla has gained popularity since 1757. During the reign of Queen Bhavani in 1760, the fame of Kacha Golla spread across the country and abroad. 
At that time, Natore's Kaca Golla was offered to zamindars after every meal. Even the royal family of far away abroad and the Kaca Golla were taken to India. 
Rajshahi Gazette and various Kolkata newspapers used to print various features on Natore's Kaca Golla. The taste of Kaca Golla defeats the taste of roshgolla, pantoya, and even Sandesh.
Legend has it that during the reign of Rani Bhavani, the Queen was regularly supplied sweets by a sweet vendor named Madhusudan Pal of Lalbazar in Natore. 
And the saturated milk was made the night before to make sweets. One day, Madhusudan was worried about the 1.5 to two tons of saturated milk made the previous night when the sweet artisan sat in the shop. 
He poured sugar juice into the raw saturated milk to protect the ingredients from the spoils and poured it down with a flame. Later, this sugar-mixed milk realized the excellent taste in his mouth. 
He took this new sweet for the Queen out of fear. The Queen was also overwhelmed by the taste of sweets and began to be blessed. Then the new sweet was named Kaca Golla with a lot of thought.
Where to find
Kaca Golla is found everywhere in the Natore district. But it is better not to have a Kaca Golla without some of Natore's notable shops. 
The dilapidated shop in front of the temple inside the residential area of Kalibari in Natore city is Natore's best Kaca Golla shop. 
You can also buy good quality Kaca Gollas from Kundu Dessert Store in Neecha Bazar, Favourable Curd and Dessert Store, Station Bazaar Nain and Morning Evening, Banalata Sweet Shandar, Dabpatti Dessert Store, and Jagannath Dessert Store at Station Bazar Railway Gate. 
At present, beehive dessert stores have gained a lot of popularity in the sale of Kaca Golla. In the past, the price of Kaca Golla per se was 3 anas. 
But at present, the price of one kg of Kaca Golla is Rs 300 to Rs 350.
People Also Read: Amazing 8 Top Tourist Attractions To Visit In Rajshahi
2.Halti Beel/হালতির বিল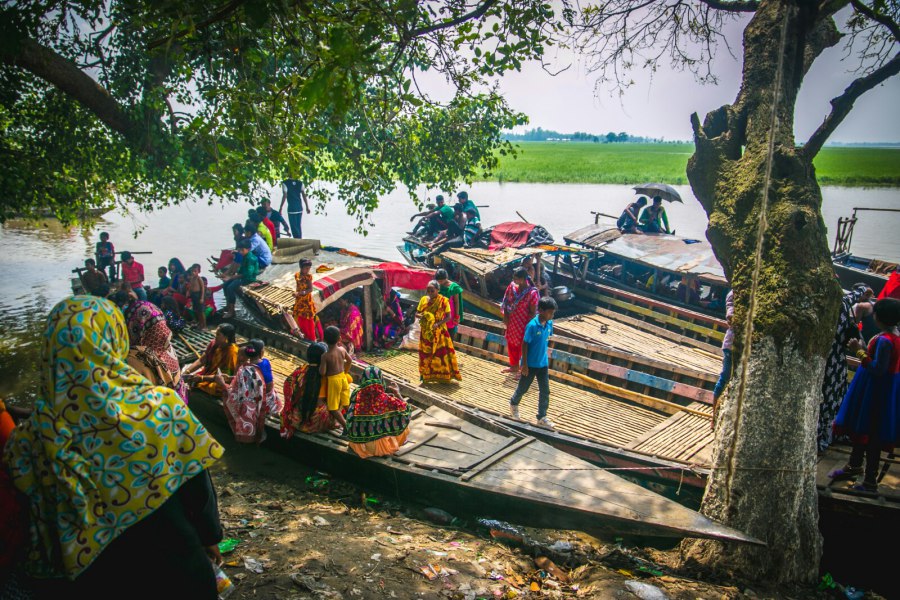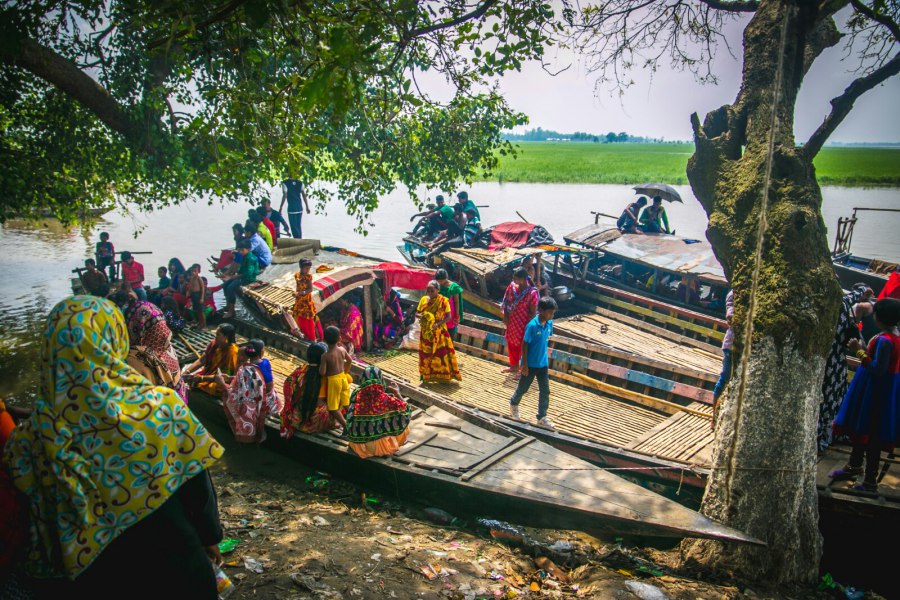 Image

Halti Beel under Naldanga police station, 10 km from Natore Sadar, is well known as one of the entertainment centers in the district. Spread of Halti Beel across Piprul, Khajura, Madhnagar, and Brahmapur Unions of Natore Sadar Upazila. 
Being associated with the Atrai River, the beel is naturally known as the breeding ground for different delicious fish species. 
In season, there are different forms of Halati beels in the season. Especially from Boishakh to Kartik Month, the surrounding area is submerged 5 feet to 8 feet of water. 
Then the small villages in the middle of the beel look like islands. The nearly 8 km long submersible road connecting Khajura with Piprul through Halti Beel adds to the beauty of the beel.
The beauty of the road from Patul to Khajura on the way to Halti's Beel, the water flowing in the raging waves, and the wild winds refresh the minds of the visitors. 
Many in the northern region, therefore, call the beel a mini beach. Every year during the rainy season, many tourists come here to enjoy the naval tour and the stunning landscape. Halti beel is one of the great places to visit in Natore.
People Also Read: The 7 Popular Joypurhat Tourist Spots You Should See, Rajshahi
3. Green Valley Park/গ্রীন ভ্যালী পার্ক – Natore Picnic Spot
Image

Green Valley Park is an excellent entertainment center located just 2 km from Lalpur Upazila Sadar in the Natore district. 
The Green Valley Park, built on about 123 bighas of space, includes mini trains, bullet trains, nagardola, marigo rounds, pirate ship, honey swing, speedboat, pedal boat, etc. It is a perfect place for a picnic in Natore.
The park also has a stunning lake covering about 30 acres of the park with scenic surroundings of natural beauty.
Other facilities at Green Valley Park include shooting spots, picnic spots, adventure rides, concert and playgrounds, public safety and electricity systems, prayer venues, decorators, car parking, cafeterias, shops, meeting-seminar venues, and residential arrangements.
Entry Ticket Price & Schedule
The entry price of Green Valley Park is Rs 50 per person. The park is open daily from 9 am to 5 pm. (The opening time of the park changes with the change of seasons).
Water Park Tickets = Tk. 300 (12 to 4)
Water Park Locker Fee = Tk. 50-500.
There are a total of 10 rides, and each ride has tickets of Tk. 30-50.
Car parking fee = Tk. 10-300.
No food can be taken along
Contact
Mobile: 01712-151388, 01712-040573
Facebook: www.facebook.com/AmusementPark
People Also Read: 10 Most Famous Chapai Nawabganj Tourist Spots To Go, Rajshahi
4.Shahid Sagar/শহীদ সাগর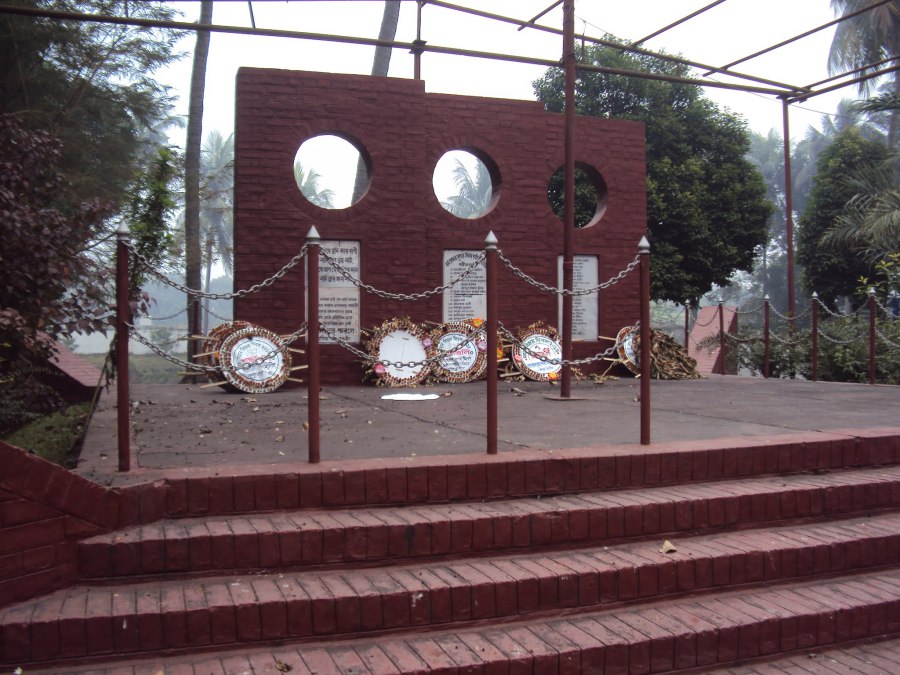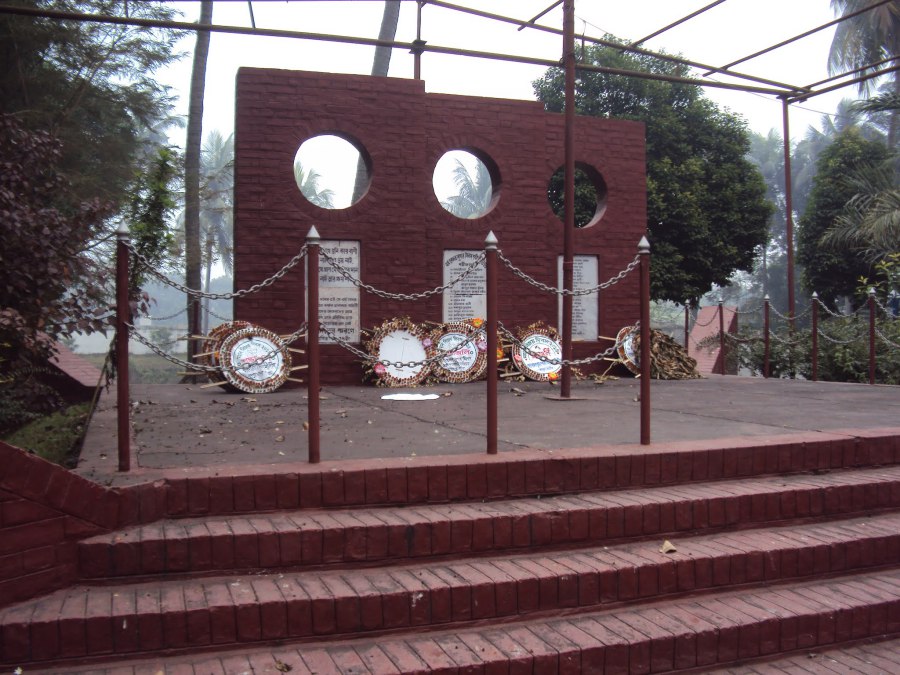 Image

Shahid Sagar was a burning witness to the brutality and massacre of Pakistani forces at the North Bengal Sugar Factory in the Azimpur area of Gopalpur in Natore district on May 5, 1971. 
Pakistani troops took hundreds of sugar mill officials, employees, and workers hostage with weapons and fired brushes on the pond banks in front of sugar mill guest buildings. 
That day, the water in the pond known as Gopal Sagar was stained with the blood of the martyrs. However, some of them had luckily survived the incident. 
After the independence of the country, this pond was named Shahid Sagar. On May 5, 1973, a flower garden was built to the east of the Shahid Sagar Monument in memory of the martyr. 
On May 5, 2000, a memorial museum was built in the Shahid Sagar complex. North Bengal Sugar Mill Massacre Day is celebrated every year in memory of the martyrs of Gopalpur through various events on May 5.
Legend has it that even after a few years of independence, the water in this pond was red with blood. There are still symbolic red blood marks on the steps along the pond.
People Also Read: 9 Worth Visiting Best Tourist Places In Naogaon, Rajshahi
5.Chalanbeel Museum/চলনবিল জাদুঘর
On September 1, 1978, due to the hard work of some conscious social workers of the Chalanbeel region, the Chalanbeel Museum was temporarily established in Khebjipur village of Garudaspur police station. 
Built with various historical artifacts in Chalanbeel, the museum was covered by the Department of Archaeology on July 2, 1989. 
Notable archaeological artifacts at the Chalanbeel Museum include various research books, including Vishnu and Matruka idols, hard stone Surya deva, postage stamps, coins of 90 countries, ghats, rocks, and terracottas of various regimes.
There are also two Quran sharifs written by King Alamgir and Emperor Naseeruddin in their own hands, 8 complete and 7 partial Quran sharifs, 15 Hadith sharifs, and 257 different scriptures written manually on Tulat paper.
Chalanbeel Museum Schedule
The Chalanbeel Museum is open to all from 10 am to 6 pm in summer and from 9 am to 5 pm in winter. 
The museum is closed every Sunday and is open from 2 pm on Mondays. 
And every day there is a temporary break in the museum from 1 pm to 1.30 pm.
People Also Read: The 6 Famous Top Tourist Places In Pabna, Rajshahi
6. Chalan Beel/চলন বীল – Tourist Place in Natore
Image

The largest beel in Bangladesh is called the Chalan Beel

. The beel is a set of small beels spread across Natore, Sirajganj, and Pabna districts. 
The beauty of the island-like green village in the rainy season, the chirping sound of guest birds in winter, the blue sky, and the kashban blooming along the banks of the beel in autumn enthralls the visitors. It is a beautiful tourist spot to visit in Natore to enjoy nature.
Only in the rainy season is the true form of the Chalan beel. And then, an area of about 368 square kilometers was united in water. 
Many tourists take advantage of the rainy season to enjoy the boat or swim in it, but they come throughout the year.
Once upon a time, the total area of the Chalan beel was 500 square miles or about 1424 square kilometers. However, at present, the volume of the Chalan beel has come down to 1150 sq km. 
Numerous small beels have come and connected to the Chalan beel through canals. Some beels like Piprule, Laror, Dandipara, Tajpur, Niyala, Madhyagaon, Chonmohan, Shatail, Darikushi, Gajana, Barbil, Sonapatila, and Ghughudah are the names of some of the beels.
Chalan Beel's chest is mixed with several rivers, including Kartowa, Atrai, Gur, Baral, Mara Baral, Tulsi, Vadai. 
Chalan beel includes various fish species, including cheetal, magur, kai, horn, boal, taki, shol, mrigel, shrimp, tengra, kalibaush, rita, mausi, gajar, bahu, sarputi, puti, guja, gojar, baghai's thorn, titputi.
People Also Read: 11 Mind-Blowing Top Tourist Places In Bogra District, Rajshahi
7.Rani Bhavani Natore Rajbari/রাণী ভবানী নাটোর রাজবাড়ী – A Historical Place in Natore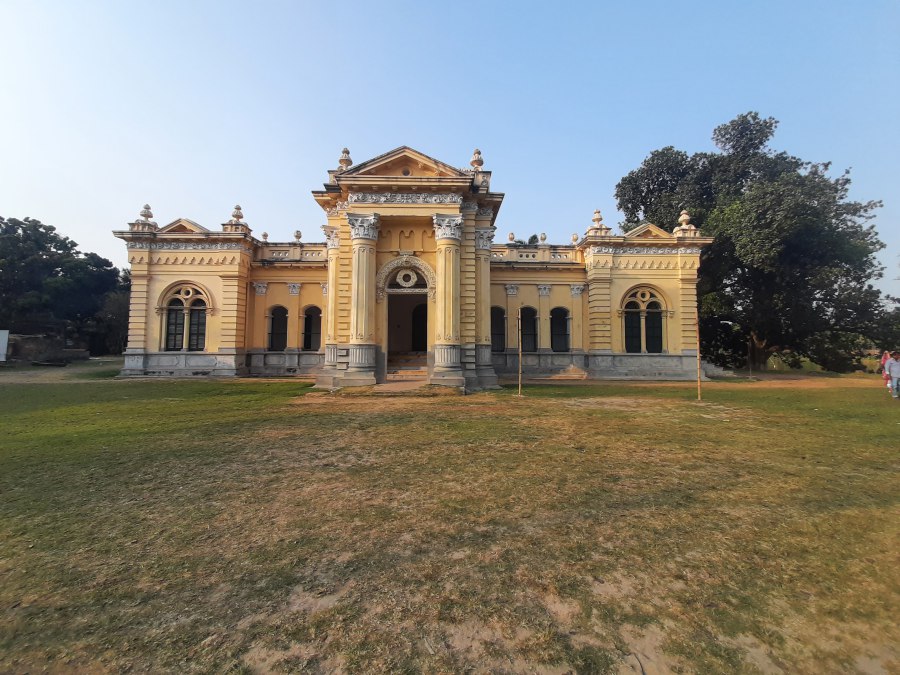 Image

There are many amazing visiting places in Naote. Among them, Rani Bhavani Rajbari is a notable one. Rani Bhavani Rajbari (Rani Bhawani Rajbari), built in the 17th century in the ancient township of Natore district, was declared Rani Bhavani Central Park by the Government of Bangladesh in 1986. 
Rani Bhavani Central Park has 6 Dighis and 3 temples, namely Shyamsundar, Tarakeswar Shiva, and Anandmayi Kalibari.
Rani Bhavani Rajbari is better known as Natore Rajbari (Natore Rajbari).
Rani Bhavani Rajbari is divided into two parts, namely Bada Toraf and Chhota Faro. The 120 acre Rani Bhavani Rajbari complex has a total of 8 buildings, big and small. 
Despite some differences, it can be for sure that the Rani Bhavani Rajbari of Natore was built between 1706 and 1710. 
Raja Ram, a beel of 180 bighas in size from the then King Darpanarayana of Puthiya, took it as a life grant and built this palace and other structures. 
The main complex of the large side part was used as Rani Bhavani's Raj Prasad. Natore Rajbari is open daily from 9 am to 6 pm.
People Also Read: 5 Best Tourist Attractions In Sirajganj District, Rajshahi
8.Uttara Gonovobon/উত্তরা গণভবন, নাটোর – Natore Historical Place
Natore's famous Dighapatiya Rajbari is now known as Uttara Gonovobon. Rani Bhavani of Natore presented Dighapatiya parganas to her Naib Dayaram Roy. 
Later, Naib built a few palaces there. The palace, which is surrounded by lakes and walls of about 43 acres, has 12 buildings. 
An hour watch made by the famous Coke and Telvi Company has been installed at the top of the pyramid-shaped four-story entrance of Uttara Gono Bhovon. 
And when you enter the main palace building, you can see the king's throne, the armor, and the sword to prevent the attack. Palace complexes have gardens decorated with sculptures collected from Italy. 
The charming garden has various species of trees like Hapamali, Nilmanilata, Raj-Ashoka, Parijat, Campur, Saurabhi, Haimanthi, Yastimadhu, Banpulak, Payali, Senuti, Tarajhara, Saikas, Madhavi, etc. 
There are also statues of King Prasannanath, sculptures of zamindar Dayaram, four cannons, Kumar Bhawan, Tehsil office, and guest house.
The Uttara Gono Bhobon, just 3 km from Natore district city, is currently being used as the local office and residence of the Prime Minister of Bangladesh in North Bengal. 
So the permission of the district administration has to be obtained to visit Uttara Gono Bhovon. It is a tourist spot in Natore. You can visit this place with your family and friends.
People Also Read: Amazing!! The Top 34 Best Travel Destinations In Bangladesh
Schedule for Visit to Uttara Gana Bhavan
Uttara Gono Bhovon is open to visitors from 10 am to 6 pm in summer, but it is closed at 5 pm in winter. 
Uttara Gono Bhovon is closed every Sunday of the week. 
Tickets worth Rs 20 have to be purchased to enter the courtyard of the Gono Bhovon. 
If necessary, you can contact – Nezarat Deputy Collector, Natore – 0771-66652, 01762-692122.