Being full of natural beauty, Bar Harbor attracts nature-loving tourists towards it very easily. Every year, many tourists visit this blessed place of mother nature. 
Bar Harbor is a gorgeous town in Maine that overlooks the stunning Frenchman Bay that only needs to be explored. Even if it's for one day, anyone will love to visit the place with their own eyes. 
While planning to go on a trip to Maine, it'll be problematic to decide how to spend a day in Bar Harbor which has never been there. No worry; in this article, we're going to provide the best tips about exploring Bar Harbor the most. 
Look at our article "How do I spend a day in Bar Harbor" to utilize the precious day to its best in Bar Harbor. Wondering why Bar Harbor is so popular?
People Also Read: 

Whale Watching Bar Harbor
Why is Bar Harbor So Popular
Movie Theater Bar Harbor
Best Things To Do In Bar Harbor Each Month
How Much Time Do You Need In Bar Harbor?
To explore Bar Harbor fully and to have the best experience of the great natural beauty of Bar Harbor, visitors should plan to spend a minimum of three days in Bar Harbor.
Bar Harbor is a place blessed with enormous natural beauty. Here, in Bar Harbor, the heart of Mount Desert Island and a great number of places you can explore. The nature-loving visitors should plan at least three days' trips to Bar Harbor. 
Bar Harbor offers many options to amuse oneself with the relation of water. Visitors can go boating or kayaking on Frenchman Bay, walk on the shore path, or explore Bar Island during the low tide hours. This is such a wonderful water tour that can take you a day.
Acadia National Park is so beautiful with innumerable visiting places that a whole day is needed to explore. Sand Beach, Otter Cliffs, Thunder Hole, Beehive Trail, Jordan Pond, and Cadillac Mountain are those famous places in Acadia Park that need to be visited. 
Bar Harbor also offers visitors many restaurants, shops, and shopping places. In this downtown, visitors can entertain themselves while exploring the Bar Harbor on a walking tour. So, this wonderful walk tour is worth a day to enjoy at the highest.  
Can You Get Around Bar Harbor Without A Car?
The tour-loving people can consider car-free travel to get around the heavenly-like place of Bar Harbor. They can take a flight to pay a carefree tour to Bar Harbor, getting close to nature. 
Visitors can take a flight to Bar Harbor or to the Hancock County Airport (BHB). The Island Explorer Bus connects to the airport in the summer or fall season. 
Alternatively, they can fly to Bangor International airport (BGR) and ride the Down-east Transportation to Bar Harbor.
The west transportation will get to Ellsworth, and you have to take a taxi to Bar Harbor. They can take a bus from Boston to Bangor, and the Bangor Shuttle Service will get you to your respective place.
Is Bar Harbor A Walkable Town?
Bar harbor is an eye-catching small town where visitors can walk through the beauty of nature on foot. Take a walk through the road of Bar Harbor, which is surrounded by downright charming, or wander through the villages, which can surely take one's heart away. 
Visitors can walk along the beaches of Bar Harbor, where the water and sand meet. See the lobster boats bouncing on their moorings. 
In this walkable town, many places can't be described in words until you take a walk around those places. Wandering on the Shore Path or walking through Bar Island when there is a time of low tide offers a great feeling to its visitors. 
You can explore the Bar Harbor on a footwalk, stroll through the Village Green or walk down to the Carriage Trails of Acadia National Park. 
Exploring Frenchman Bay on a walk, sitting on the sands, and watching the waves crashing is so enchanting that anyone will leave their heart behind in this walkable town. 
How Do I Spend A Day In Bar Harbor?
Bar Harbor is that worth-seeing sight that one needs to spend even one day of their life. Keep an out to the below Bar Harbor one-day itinerary.
Explore The Morning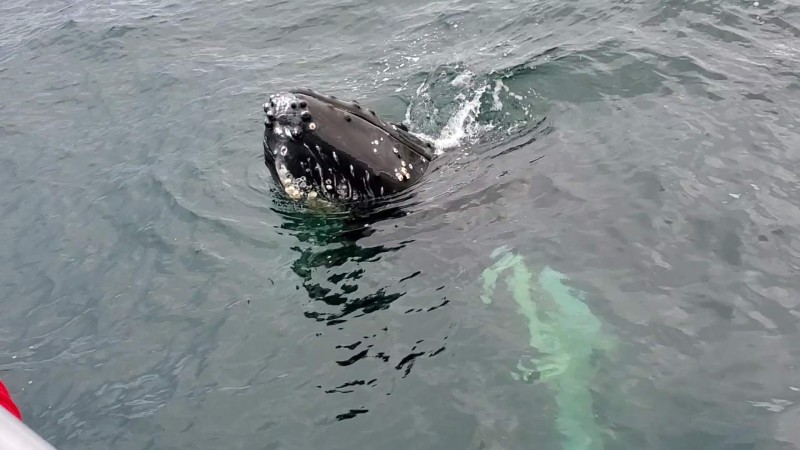 Whale watching in Bar Harbor is one of the first things that visitors love to do on the island. This is a chance to get into the water and be personal with the creations of the sea.
Maine has the best whale-watching spots along with Bar Harbor. So, when you're on a trip to Bar Harbor, treat yourself to a great sea view and watch the whales by becoming so close to nature. 
In Bar Harbor, you can see humpback, finback, many whales, many species of shark, Giant tuna, seals, and many more. This is a very excellent, knowledgeable, and engaging tour that anyone can fall in love with.
Acadia National Park 
Acadia National Park is Bar Harbor's main attraction, the only national park in Maine. It's a wonderful place where the sea and land meet.
So, you can head to Acadia National Park by the Park Loop Road. Through this road, you'll be able to explore most of the parts of Acadia National Park. 
On your way south on Park Loop Road, you'll meet Sand Beach, the only sandy beach in Acadia. It's a gorgeous little beach and a peaceful setting between mountains and rocky shores. 
You can also take a walk from Sand Beach to Otter Cliff and sit on the edge, watching the waves crashing on the rocks. 
This all depends on how much time you have in your hand to explore the Acadia National Park. Schedule your time so that you can explore the Acadia National Park as much as you want. 
Great Afternoon
Jordan Pond 
Jordan Pond of Acadia National Park is one of the great attractions for the visitors of Bar Harbor. This is a beautiful place with nature walks nearby. The Jordan pond has a great view that anyone will want to enjoy. 
You can have lunch in the famous Jordan Pond House Restaurant in the afternoon and taste the famous popovers and jam. 
To burn up the calories, take a walk on the Jordan Pond Path Trailhead around the Jordan Pond and watch the fabulous views of the alluring Jordan Pond. While exploring, don't miss stopping at The Bubbles of the Bar Harbor. 
Sunset View In The Evening
Cadillac Mountain
Cadillac Mountain is one of the best attractions to enjoy the sunset view of Bar Harbor. Cadillac Mountain is the tallest mountain on Mount Desert Island, which offers stunning views of Bar Harbor. 
There is a small trail that rings the mountain to the summit. If you wish, you can do the trial. 
Certainly, no one can ignore the feeling of the sunset view on Frenchman Bay from the summit of Cadillac Mountain. You can stargaze the stars from the mountain that of course, offer a different feeling to its visitors. Just wait up there until the stars come out!
Enjoyable Nightlife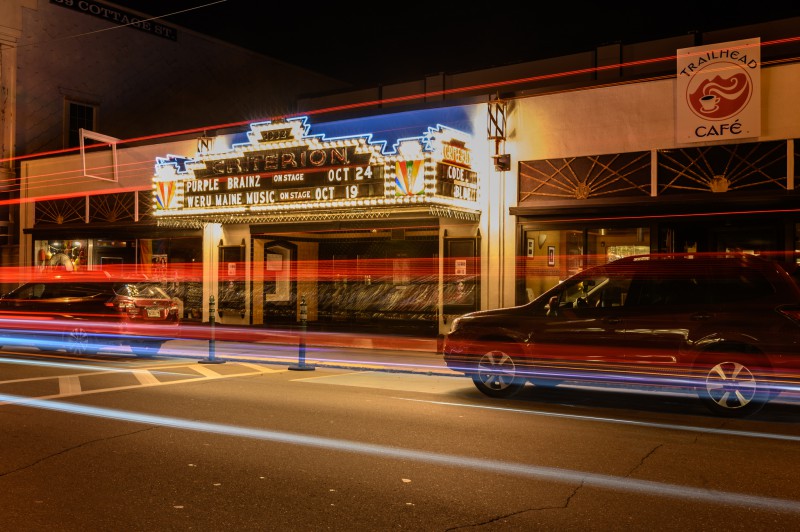 You can catch a movie in the Criterion Theatre if you're still energized and want to enjoy the night. This theater is the main attraction of movie-loving visitors. 
In the Criterion Theatre, there is something that everyone can enjoy. It offers varied programs and shows for its visitors. You can catch one of these shows to have a great night in Bar Harbor. 
You can also enjoy the eatery at Side Street Café in the Geddy's or in Bar Harbor's different eateries. 
Lastly, don't miss the most famous lobster dishes on your one-day trip to Bar Harbor. 
Wrapping Up 
And that's that! In this article, we have tried our utmost to put up the best of Bar Harbor that can be explored in one day.
After reading about all the beauties of Bar Harbor, what needs more to think about to step into this other-worldly place? So, have Bar Harbor on your bucket list, plan a trip to this breathtaking downtown, and be an explorer of Bar Harbor even for one day. We hope the "How do I spend a day in Bar Harbor" guide was helpful to you?