What to do and what to see in Grasse, the world's perfume capital?
Visit Grasse, a medieval city of "Art and History"? Good idea! Founded in the 7th century, Grasse is a typical city of Provence.
So, Is Grasse worth visiting? Grasse is worth a visit. Its tasty blends of Provencal and Genoese architecture, squares, fountains, and narrow streets wind towards the fragrant plains, where roses, jasmine, and olive trees are cultivated…
Don't know what to do in Grasse? This colorful city, filled with multiple scents, will not disappoint you with its visual and gustatory pleasures.
If we call it "the world capital of perfumes," Grasse has many other forces of attraction than its fragrances.
Visiting Grasse is like walking through the galleries of a museum of time gone by: the town is full of historical monuments and renovated buildings dating from the 17th and 18th centuries, which coexist with mansions from the 19th century and villas from the 20th century.
Grasse is also a protected nature reserve on a quarter of its territory. So what to do in Grasse? We have concocted a list of five attractions to do when visiting Grasse.
When is the Best time to visit Grasse?
Planning your trip to Grasse and worried about tourists flocking there? A good time to visit Grasse would be when you can fully enjoy the experience without worrying about such hassles. The best time to visit Grasse is May-June.
Grasse's weather and activities are perfect during this particular time of year. Visit Grasse at its best time if you are thinking about when to go to Grasse so you can have a memorable experience without worrying about small details.
| | | | |
| --- | --- | --- | --- |
| Month | Average Temperature (C) | Average Rainfall (mm) | Average Humidity (%) |
| Jan. | 7 | 12.75 | 64 |
| Feb. | 9 | 79.04 | 64 |
| Mar. | 12 | 10.61 | 53 |
| Apr. | 12 | 137.72 | 65 |
| May | 15 | 64.96 | 71 |
| Jun. | 22 | 6.16 | 59 |
| Jul. | 25 | 29.19 | 65 |
| Aug. | 24 | 9.04 | 65 |
| Sep. | 20 | 45.17 | 70 |
| Oct. | 17 | 123.75 | 73 |
| Nov. | 10 | 450.61 | 75 |
| Dec. | 9 | 38.32 | 73 |
Monthly Average Weather Stats of Grasse
Grasse Seasons
| Season | Months |
| --- | --- |
| Summer | June to August |
| Autumn/fall | September to November |
| Winter | December to February |
| Spring | March to May |
Is Grasse Worth Visiting? The 5 Best Things to do in Grasse, France
1. The old quarter of Grasse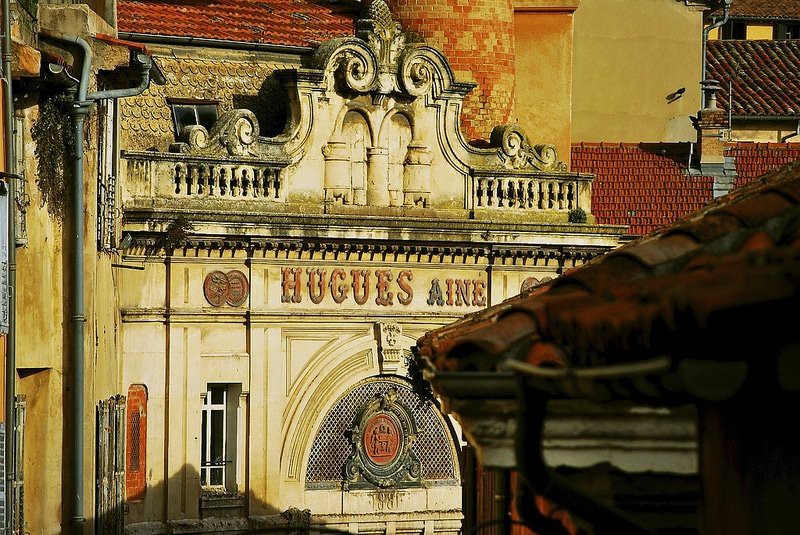 Promontory above the sea, the old quarter crosses quickly. The streets of this city have many historic buildings, including the town hall, the fountain, and the Notre Dame Cathedral from the 13th century.
The Place aux Aires and its arcades are a perfect starting point to visit Grasse. Preferably, choose a market day (Wednesday, Saturday, Sunday) to blend into the popular atmosphere of the neighborhood.
You will enjoy the buildings' yellow, orange, and ochre hues during your walk.
2. The perfumeries of Grasse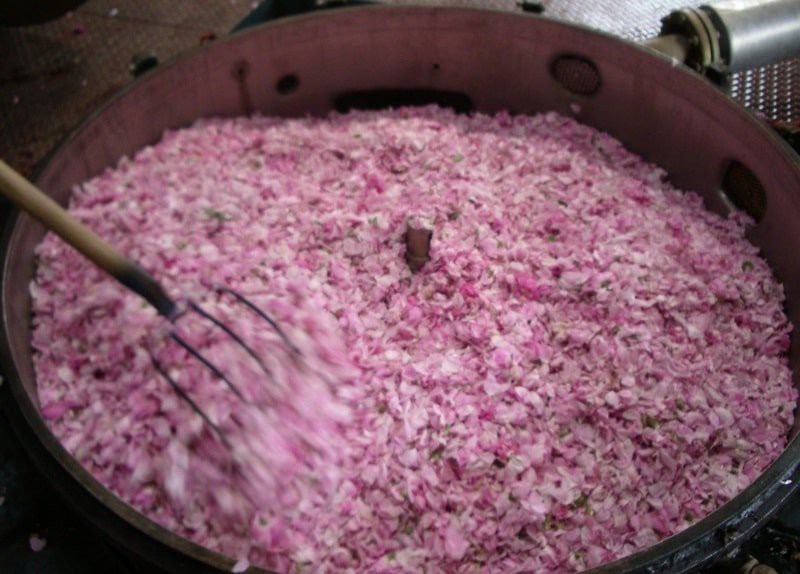 Discover the perfume manufacturing processes in the three perfumeries of the old district of Grasse. The Fragonard, Galimard and Molinard perfumeries are open to guided tours.
A must in the city, you can learn how to develop your perfume, from picking flowers to putting them in bottles. The Galimard perfumery is the oldest of all, founded in 1747.
People Also Read: Is The French Riviera Worth Visiting? The 13 Unique Things To Do On The French Riviera
3. Visit the museums of Grasse
It would be a shame to visit Grasse without going through its museums and retracing the history of the city:
The Museum of Art and History of Provence, located in the Hotel de Clapiers-Cabris, relates to daily life in Eastern Provence since Prehistory and the decorative arts from the 17th to the present day,
The Fragonard Museum, in homage to the Grasse painter Jean-Honoré Fragonard (1732-1806),
The International Museum of Perfumery, 4000 years of history of perfumery, discover the history of the profession of industrialists and major perfume houses,
The Provençal Museum of Costume and Jewellery, around the world of women's costumes in the 18th century
4. The Jasmine Festival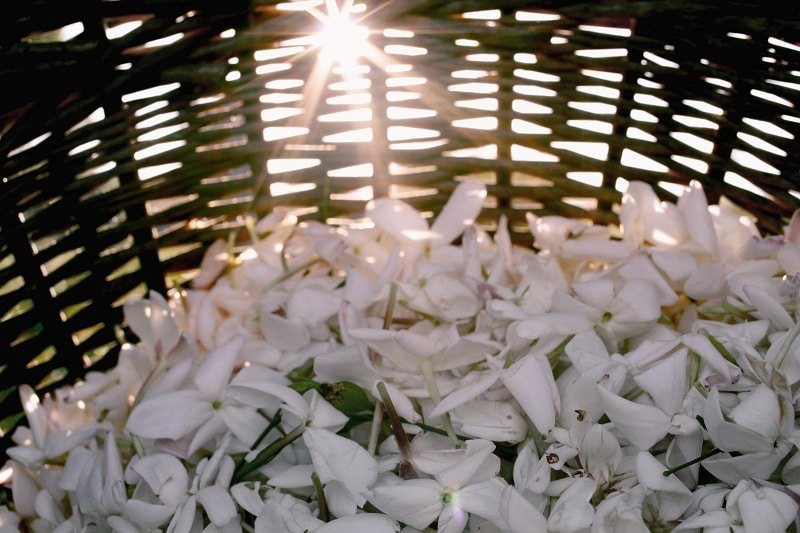 What to see in Grasse? For 70 years, at the beginning of August, Grasse has been breathing jasmine for three days (4, 5, and 6 August 2017) and flooding the whole city with this flower with enchanting scents.
According to tradition, a battle of jasmine flowers is organized in the street. Since the jasmine flower is very fragile, the inhabitants resort to jasmine water, allowing them to cool off.
A dozen highly decorated floats parade in the streets, and their passengers throw multicolored flowers to the crowd.
Folk groups, brass bands, and street performers perform here, so if you are visiting Grasse, avoid missing it!
5. Make the market of the Place aux Aires
Near the Place, aux Aires fountain is regional duits, all with the same motto: good, fresh, and local. The market is not just a time to restock.
A privileged moment of social life that reflects Midi's typical charm. Olives, honey, fresh vegetables, cheeses, bakery: no doubt, we are in the capital of perfumes!
People Also Read: The 18 Unique Things To Do In The Alpes-Maritimes
How to get to Grasse? Where to stay in Grasse?
Grasse is 20 km north of Cannes and can be reached by train and car. Tourists, especially in summer and during market days, have hotels and apartments in the old center and the surroundings. You can find a cheap hotel in Grasse by searching this hotel comparator.
Wrapping Up: Is Grasse France worth visiting?
Undoubtedly, Grasse France is worth visiting. The amazing tourist attractions, perfume, and festivals make it worth a trip. You can have some best experiences doing some of the best things to do in Grasse. So, don't think much, pack your bag pack and go for a trip to beautiful Grasse, the perfume capital of France.