Maybe the FIFA Worldcup 2022 made you aware of beautiful Qatar and made your intention to visit there. Apart from the world cup, is Qatar worth visiting? Yes, it is one of the best tourist spots with numerous fun activities to enjoy your holiday.
Whether you love scuba diving or camping in the middle of the desert, it has everything that needs to make your trip enjoyable. Let's talk in detail about is Qatar worth visiting and the reasons behind it. 
Why Visit Qatar? Reasons Behind Travel to Qatar
Weather in Qatar
When you think of a middle east country, you see the picture of sweltering weather that is undoubtedly not enjoyable at all. Fortunately, that is not the case in Qatar. Here the hottest temperature goes 41°C in July. This is the warmest month in Qatar. Except that temperature remains at around 30° most of the time.
In January, the temperature goes between 12 to 21°C to leave you the perfect court to play. Also, you will see rain in February. Therefore, you can enjoy the summer holiday here with superb weather to please your mind. 
Culture in Qatar
It would be priceworthy to step on the Museum of Islamic Art in Doha. Here you are going to experience the 14 centuries Islamic art collection within a few hours. From the artworks and manuscripts, you will see and experience unique Islamic culture only available nowhere but in this museum.
Also, Katara cultural village, Qatar's public art, will blow your mind and keep your hunger to see more and more. There is numerous cultural heritage in Qatar where you can spend quality time and please your eyes with the beauty of modern and ancient art.
The best thing about Qatar is that you will see the best blending of modern and ancient cultures to create a completely new atmosphere. Know the Do's and Don't in Qatar as Qatar is not a western country.
Luxury in Qatar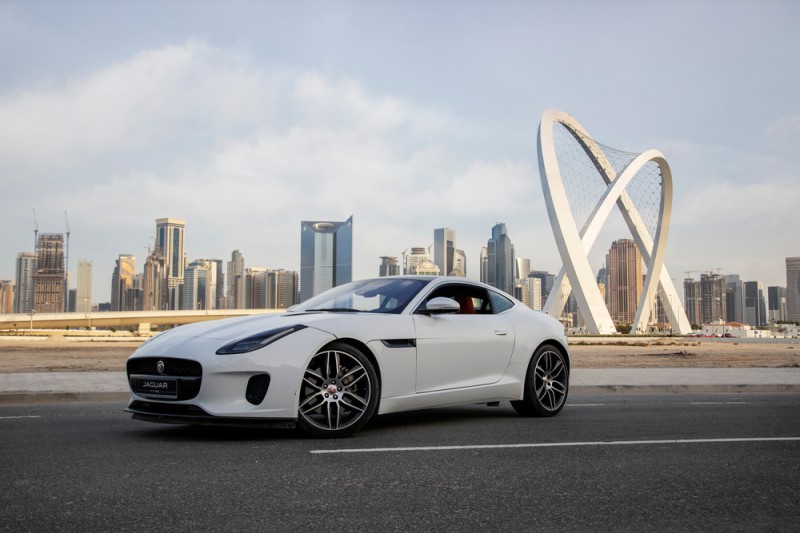 Qatar is one of the wealthiest countries in the world. So, expecting a luxurious lifestyle is nothing new here. It is a middle eastern country but packed with all the modern facilities that you expect, including luxurious hotels to feel complete comfort and enjoy the fantastic sight.
Moreover, you can have the world's best quality cuisines from across the world. Also, the beaches are beautiful. Moreover, it has several theme parks to enjoy your holiday and a quality pastime. In addition, you can spend your money on shopping goods from the local shopping malls. 
Adventure in Qatar
If you do not seek adventure, there is a lot of fun you will miss while visiting Qatar because it is one of the best places for travelers who want to do exotic adventures on their tour. And what is not available here? From scuba diving under the ocean to skydiving in the Arabian gulf, you are here to experience diverse adventures.
Also, you can go camping and explore ancient forts to experience the adrenaline rush. It is mainly known for safari desert tours with camel rides. But that is not the only exotic experience for adventure. If you want to do kayaking, you can do that through the Al Dhakira mangroves. You can also go hiking in some of the best places in Qatar for an exotic experience. Indeed these are a glimpse of various adventures that you can do while visiting Qatar. 
People Also Read: 
Where to go hiking in Qatar?
Natural Wonder in Qatar
Qatar is worth visiting if you like natural wonders. It is not true if you think only the desert and some modern facilities are the only attraction apart from the wealth and luxury. After exploring the city, you can visit their natural wonders to have some peace of mind. Here are some examples of natural wonders. 
Al Thakira Mangroves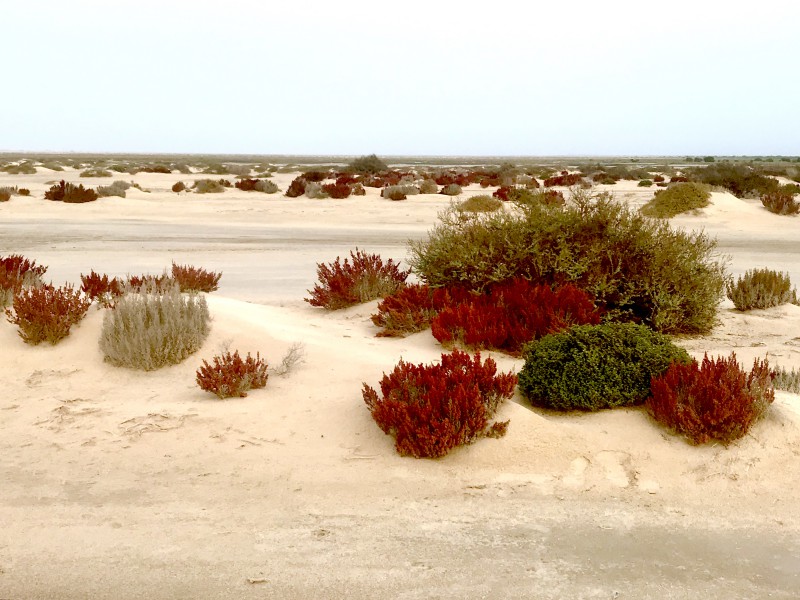 Have you ever thought about seeing a Mangrove in here? Al Shakira is one of the beautiful Mangroves to please your eyes. It is the best place for kayaking and enjoying the amazing sight. And various tour companies offer kayak trips to improve your Qatar trip.
And this Mangrove is attracted by various birds. So, you can do kayaking here while birds are roaming around you. This is located north side of the city of Al Khor. 
Dahl Al Misfir Cave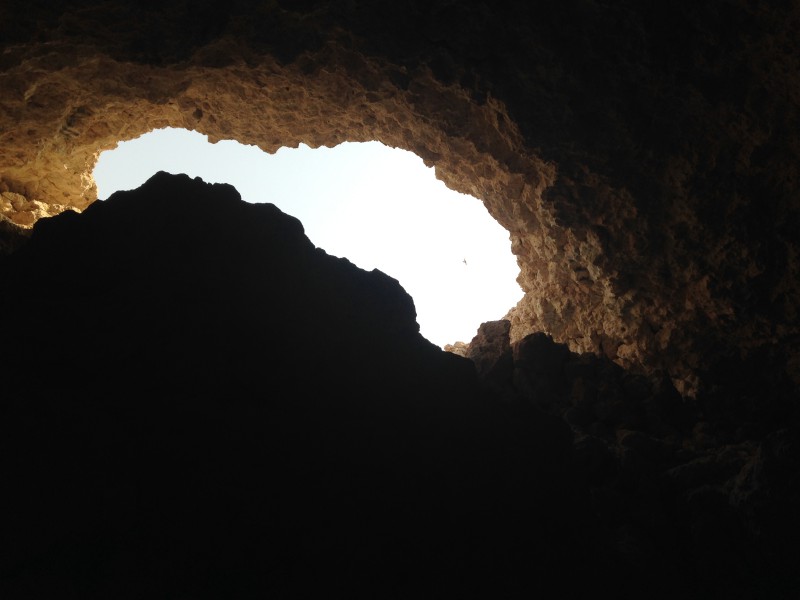 This ancient cave is one of the most exotic places for visitors. And this cave is open to visit for free. It is a 40-meter cave that has a phosphorescent glow due to the gypsum deposit. And that gives a similar glow as we used to see at moon night. This fascinating site is one of the best tourist attractions in Qatar.
Amazing Dunes
If you visit only to see the dunes in Qatar, that will be worth it too. You will be amazed by the color of sunset and stars at night by the beautiful desert dunes. And they take this seriously to give the tourists reason to visit Qatar. 
Flora And Fauna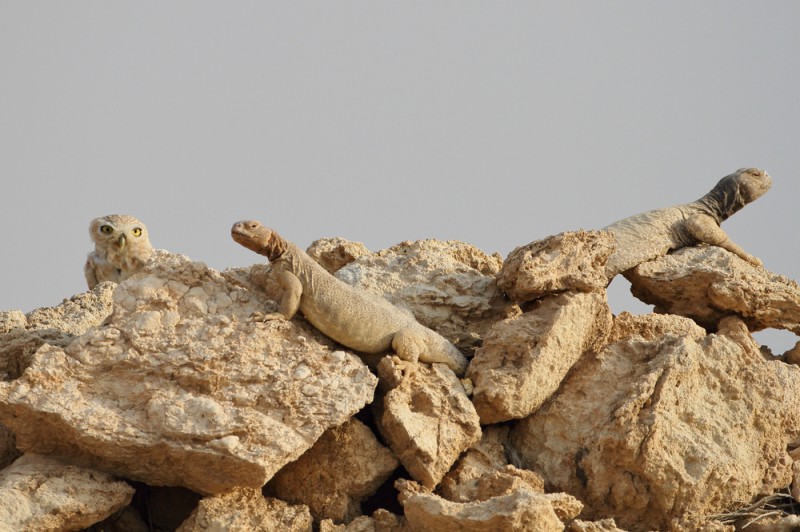 Although the temperature is not that high, Qatar is a dry country with deserts. Therefore you can not expect flora and fauna here. After the rains, the desert becomes green, and you will find various wildlife here. That includes birds, reptiles, foxes, etc. 
Sea
Due to the desert, there is little chance of agriculture in Qatar. So, most of the livelihood comes from sea life. Fortunately, it has a 560 Km coastline, making the people live via fishing and pearl diving. The marine life here includes some of the rarest creatures. 
That is one a glimpse of what it beholds. However, there are numerous natural wonders in Qatar. 
Gastronomy in Qatar
Qatar is worth visiting if you like an extensive variety of cuisine. Various restaurants have the world's most popular dishes. And if you are here to experience the best culinary from worldwide, you are warmly welcome to taste. Yes, the restaurant here offers all of the western dishes you usually like to eat daily.
However, Qatar has some traditional cuisines that can rejoice in your tastebud, and you should definitely try the local and authentic Qatari dishes. Like other middle east countries, it is also packed with exotic foods. You will find lots of street foods in Qatar. There are also many restaurants that serve Asian, Mexican, Japanese, etc foods.
People Also Read: 
What Popular Foods to Eat in Qatar?
10 Best Asian Restaurants In Doha
Machboos
If you think of traditional food in Qatar, this is the first name that comes to mind. This spiced rice dish consists of rice with marinated beef, lamb, camel, and chicken to spice up the taste. And this is the national dish of the native people. Therefore, you will find this dish everywhere around Qatar. 
But, the most interesting part about Machboos is that every restaurant has its own fusion of Machboos. So, this is what you have to try when you visit Qatar. 
Saloona
It is also one of the most popular dishes in Qatar. Rather than frying the beef, it has a blend of soup and meat together with a perfect amount of spices, including garlic and ginger. That makes the beautiful aroma and juicy taste with amazing taste.
Sometimes you will get carrots, potatoes, and aubergine in the Saloona. Yes, you will find it everywhere, in every restaurant in Qatar. 
Luqaimat
After tasting the spicy food, you should try dessert. And this is a famous dessert in Qatar that is not too much sugary at all. It is made of butter, milk, flour, sugar, saffron, and cardamom. You will get lost in the sweetness of Luqaimat. 
Well, these are the popular examples that I included here. Besides that, Warak Enab, Khanfaroush, and Baleelat are an equally popular traditional food in Qatar. 
Monuments/Architecture in Qatar
Since it is a blend of modern facilities with traditional culture, you will see the blend of that here. Also, you will see the beauty of Islam through the architecture around Qatar. And this wealthy country has a ton of monuments to compete with all the western countries. Qatar is worth visiting if you like splendid architecture or famous monuments.
Doha Tower
It is the iconic building in Doha, also called Burj Doha is one of the highest buildings here in Qatar. This is 238 meters high and 49 stories building with 46 above the ground and three underground. Apart from that, this is the complete beauty of modern creation with the ultimate work of art. Indeed this is the most popular skyscraper among others. 
Aspire Tower
This building is taller than the Doha tower with massive 300 meters tall. And it is surrounded by local tourist attractions. Moreover, it is a hotel with an aesthetic sight and is located in the middle of Doha to allow you to visit anywhere. As for the beauty part, this is equally beautiful as the Doha tower. 
National Museum Of Qatar
Museums are supposed to visit and see the various arts and artifacts. However, you will never ignore the beauty of the architectural work of this building. This disc-shaped design with various lighting is eye pleasing scene for the visitors. You need to spend 50 Qatari Riyal to enter this place and see the museum from inside. 
Al Wajbah Fort
It is among the numerous ancient architectures in Qatar. And it was renovated and made it attractive for tourists to visit this place and learn more about Qatari cultures. This fort is made of thick walls with four watchtowers on four corners. You can visit here without an entry fee. 
In addition, you can visit other ancient architecture as well as modern architecture, such as a national library, Lu said plaza towers, Katara towers, etc. It will make you wonder what else this country holds. 
Expenses in Qatar
Qatar is not cheap or expensive to visit. If you want to enjoy the luxury tour, you can visit Qatar to have the most lavish life with numerous fun activities. On the contrary, you can also enjoy this country with a limited budget without limiting the fun and adventures. So, Qatar is for everyone to visit and have fun. 
Is Qatar worth a road trip?
Yes, it is worth taking a road trip in Qatar when you have multiple places to visit in a day. There are multiple tourist destinations in a small area that you can visit within a few days of the road trip. It will enhance your fun, and you will be able to cover the country quickly. 
For example, if you want to visit outside Doha, you need to go via road and stop at multiple destinations to see the amazing country. You can go to the Al Zubarah fort, abandon fish village at Al Jameil, the Camel race track, and others while enjoying the road trip.
Also, you can enjoy the clear sky and dunes in the desert. Make sure to bring the perfect car that can run at a hot temperature. Usually, a road trip is not expensive unless you want to make it expensive. So it is highly recommended to take a road trip to Qatar and enjoy the country that lies far from Doha. 
Is Qatar worth camping?
Qatar has numerous campsites to camp within your budget. Indeed Qatar is worth camping. Here you will see various tour companies that offer camping accommodation within your budget. And you can enjoy this beautiful country by camping in safety. 
Qatar is one of the safest countries in the world. So, you can stay in the middle of the desert with no man around you without worrying about your safety. However going with a tour company is the best solution to discover the places and have enough fun while knowing the beautiful nature of this country. However, you may find it expensive for the budget tour.
But the facilities are well-justified price. You can camp in the middle of the Qatari desert to enjoy the night in the desert while seeing a clear sky full of stars and an amazing view of the desert dunes. Also, you can camp near the sea to explore a different taste. 
The ideal time to camp in Qatar is in winter. If you have an issue with the hot temperature, you should never go camping in the summer season when the temperature can go up to 40°C, and it will ruin all of your funds within a while. 
Are Qatar beaches worth visiting?
Yes, you should visit Qatar beaches to enjoy marine life. Whether it is summer season or winter, the beach is always fun. And Qatar beaches are one of the nicest ones, packed with all the modern facilities around you. If you visit Qatar, you should go to the beach. 
Qatar has more than 500 km of beach that has various luxurious hotels near it. You can enjoy your holiday just on the beach rather than exploring the country. Also, you can do scuba diving to enhance your adventure.
Moreover, plenty of restaurants are available near the beaches to give you a taste of authentic local foods and others. In addition, the beaches are safe for foreigners. So, you can have all of your enjoyment here on the Qatar beaches and experience the beauty of this country. 
We have compiled the article with the answer is whether Qatar is worth visiting or not. Also, why visit Qatar, the land of sand? You can read our other article on the "Qatar Travel Guide" topic to know more about Qatar and its people.