Discover the beauty of Saint Martin Island, Bangladesh. Explore its pristine beaches, exotic wildlife and unique culture. Plan your next vacation to this tropical paradise and make unforgettable memories.
Saint Martin is the only coral island in Bangladesh, located southern part of Bangladesh's mainland. Saint Martin is a small island of 17 square kilometers and 120 km from Cox's Bazar district city.
Saint Martin Island is also called coconut Jinjira or narical gingira in the local language. The beautiful lying island has become one of the tourist destinations of Bangladesh.
The sea's blue water with infinite blue sky and rows of coconut trees have made the island unique, drawing the travel freak people closer to the natural beauty's attraction.
Saint Martin, Bangladesh

What is the best time to visit Saint Martin, Bangladesh?
The best time to visit Saint Martin is from November to February when the weather is pleasant. Still, you can go as per your relaxing time. The beauty of Saint Martin won't disappoint you anytime.
How to go to Saint Martin: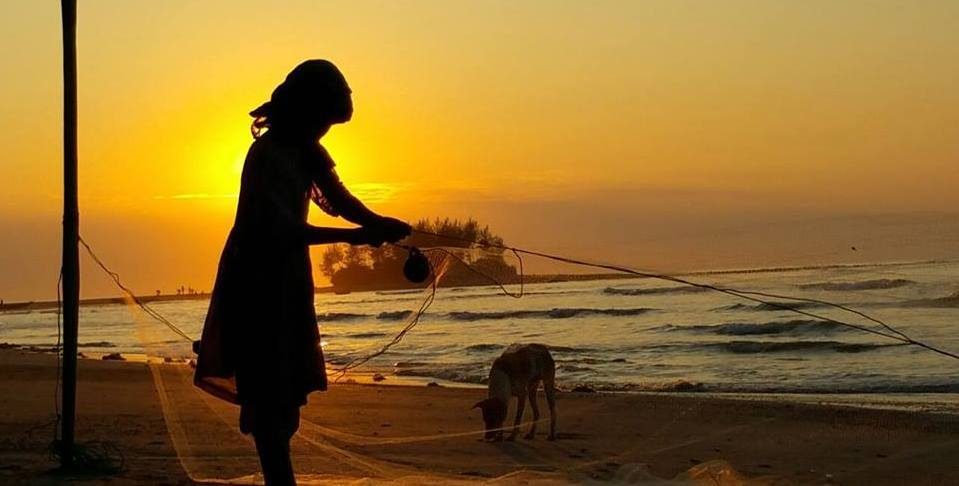 Most of the ships to Saint Martin leave Teknaf. So if you want to go to Saint Martin, it is convenient to go to Teknaf in Cox's Bazar district. Saint Martin can be taken by ship or trawler from Teknaf.
If you want to go from Dhaka, it is convenient to go directly to Teknaf by bus and to Saint Martin by ship/trawler. If you plan to travel to Cox's Bazar, you can travel from Dhaka to Cox's Bazar and then from Teknaf to Saint Martin.
Or you can go directly to Saint Martin on the VV Karnafuli Express sheet from Cox's Bazar.
Below are all the ways to go to Saint Martin:
Dhaka to Teknaf
You can go directly to Teknaf by bus from Dhaka. Buses from Fakirapul and Saidabad in Dhaka to Shyamoli, Saint Martin Transport, Eagle, S Alam, Modern Line, Green Line, etc., go directly to Teknaf. According to buses and classes, travel fare is usually between Rs 900 (10.61$) and Rs 2000 (10.61$). It takes 10-12 hours to reach Teknaf from Dhaka.
If you want to go to Saint Martin, it's best to go directly from Dhaka to Teknaf by bus. The bus left between 8.10 pm and reached Teknaf by 8 am.
Read more: Amazing!! The Top 34 Best Travel Destinations In Bangladesh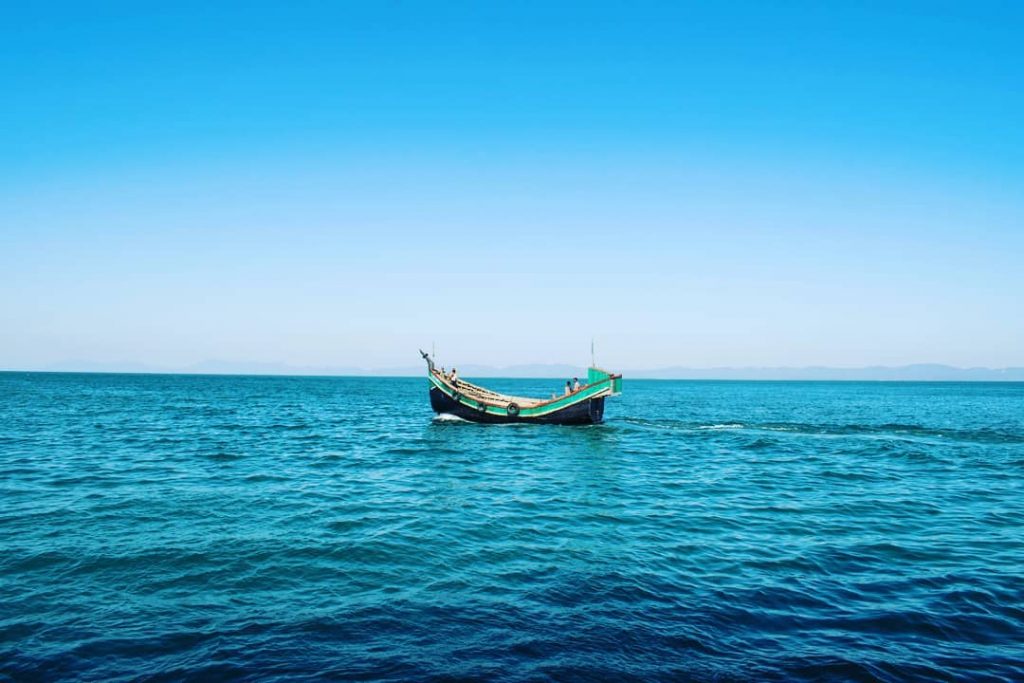 Teknaf from Dhaka to Cox's Bazar
You can first come to Cox's Bazar from Dhaka and then go from Cox's Bazar to Teknaf. Every day from Dhaka, many buses like Green Line, Sohag, TR Travels, Shyamoli, Hanif, Saudia, Eagle, S Alam, Silk Line, Saint Martin, etc., leave for Cox's Bazar; the fare is usually between Rs. 1000 (11.79$) and Rs. 2500 (29.48$) per bus. Besides, you can fly directly from Dhaka to Cox's Bazar by plane.
Cox's Bazar to Teknaf: Local buses/micro/jeep/CNG can be hired from Cox's Bazar to Teknaf. The bus fare from Cox's Bazar to Teknaf is Tk. 150 (1.77$), and the CNG fare is Rs 250 (2.95$) per person.
It'll take almost 2-3 hours to reach St. Martin island from Teknaf by the Bangla Channel through the heart of the Bay of Bengal. And if you want to catch a morning ship, you have to leave Cox's Bazar for Teknaf in the morning (by 6 o'clock).
Teknaf from Chittagong
S Alam and The Saudia bus from Cinema Palace in Chittagong left for Teknaf at 12 am. Apart from this, some buses from GSE GaribullahShah Mazar and Dampara also ply on the Chittagong-Teknaf route.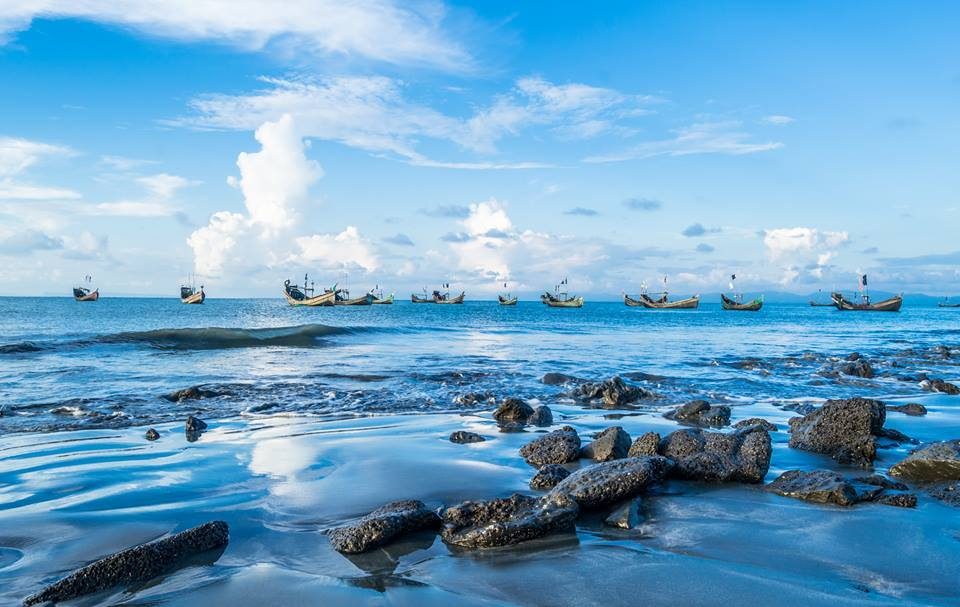 Teknaf to Saint Martin
From November-March, ships from Teknaf to Saint Martin, Morning to Andaman, and Other Ships like Karey Sindabad, Karey Cruise, M.V. Farhan, Atlantic, etc.
From Teknaf to Saint Martin, it takes two hours or two and a half hours by boat. The ticket fare for the ship's class is Rs 650 (7.67$)-1500 (17.69$).
The ships left The J.T. Ghat every day from 9.00 am-9.30 am for St Martin and returned from St Martin at 3.00 pm-3.30 pm.
So not being able to attend the J.T. ghat ahead of time increases the chances of missing the ship. If that happens, we have no choice but to go back to the boat, which is dangerous.
The ticket for visiting saint martin includes going and coming. You have to mention when you will return while ticketing.
The ship runs for these five months, from November to March/April. If you go at a different time than this, you have to go through a trawler or speedboat. The sea is hot for the rest of the time except for winter bees, so travel is not safe.
Teknaf leaves Trawler, Speedboat, and Freight Trawler from Naamabazar Bridge or J.T. Ghat. During the season, the ship leaves the side of the ghat and the trawler.
Usually, trawlers and freight boats take Rs 150 (1.77$)-250 (2.95$). It is more or less between the season and the passenger. It takes about 3 hours.
Read more: Sajek Valley – The Ultimate Traveler's Guide
Best Things to do in Saint Martin, Bangladesh
1. Stroll Around the Island
Due to the island's small size, you can walk the entire island in a day. You might not be able to resist wading through the water, so bring sunscreen, water, and sandals. This walk will take between 1.5 and 2 hours. This will be an exciting walk and a great way to lose some fat simultaneously. Spend the day exploring a different parts of the island.
2. Ride on a Cycle-Rickshaw
There are no motor vehicles on the island, not even a motorcycle. Imagine a community free from pollution! If you don't want to walk around the island, you can take a flatbed cycle-rickshaw (popularly called a van).
This is perfect for those who cannot walk long distances. The drivers are courteous. Before you get in, make sure you negotiate a price for the ride.
3. Visit Chera Dwip by Boat
A boat ride to Chera Dwip is the best thing to do in Saint Martin! There are two ways to get to Chera Dwip: hire a speedboat or a fisherman's boat.
The island has an extension named Chera Dwip surrounded by coral reefs. That's why it is also called chhera island. A small bush is there, which is the only green part of Chera Dwip, enhancing the natural beauty of this island. Some beautiful small beaches and Keya plantations on this extended island are great places to take photos.
The extension goes underwater when the tide is high, but it is otherwise accessible. You can also walk to Chera dwip if you don't want to use a boat. Chera Dwip is an amazing tourist spot in saint martin. Visiting while the low tide is much safer than high tide.
4. Stargaze and See the sunset at Sunset Point
Exciting things are yet to come. After a day of walking, riding, boating, or all three, you can relax with your loved ones and the moon. Sunset Point is a rocky peninsula where you can watch the moon or the stars.
There will be no electricity on the entire island after 10 pm, so tourists will be able to observe the stars and bask in the moonlight. As a result, the island is entirely dark, and this is one of the few places in Bangladesh where you can enjoy the true beauty of a starry night.
5. Scuba Diving
Scuba diving is a must-do adventure. You won't get much pleasure from the sea if you don't do this. The Oceanic Scuba Dive Center is the only operational diving center on the island and is staffed by ex-navy divers, so you can be sure that you're in good hands.
6. Try Local Cuisine
Never leave a place without trying the food. The beaches are lined with hotels and restaurants where you can sample the local cuisine. Narikel Jinjira Restaurant's best setup is a late afternoon barbecue dinner. You can even buy fresh fish from the local fishers for dinner and have it barbecued.
The best food for empty stomachs and the best design for their eyes. The flavor and environment were intended to be healthy for their visitors. They let you "dine with a view." My favorite is the beachside huts that grill fresh fish and crabs.
7. Buy some Souvenirs
Never leave a place without taking home a souvenir. You can bring different souvenirs home to your loved ones left at home in addition to photos. The best is their dried fish or shutki since it doesn't rot so easily. Their prices are very reasonable. There are also t-shirts, hats, sandals, shoes, and many other items available.
8. Sea Turtle Conservation Program Site
There is a conservation program site on the west side of the island run by Marinelife Alliance, a research and conservation organization. During the turtle breeding season, the organization constructs netted/bamboo enclosures on the upper side of the beach, where eggs are buried to hatch safely.
Its activities include monitoring turtle nesting along the coastline, protecting nesting beaches, and protecting nesting females from predators, such as dogs.
9. Rock Beach
The southern tip of the island is rocky. It was formed from coral millions of years ago. St. Martin's island's Rock beach is popular with tourists and can be visited on foot. It is one of the best places to visit in Saint Martin, Bangladesh. Here you'll find lizards, migratory birds, and unique habitat for sweet water turtles.
What to eat in Saint Martin:
St Martin's favorite thing is the coconut which is sweet and delicious on the one hand. At least one coconut test should be done when you go to Saint Martin.
The seafood lovers will love it here. You can get the Coral, the Beautiful Poya, the Rupchanda, the Lobster, Kalachanda, and others. In all hotels, you can grill your fish. Besides, resorts also have barbecues.
And if you have a chance, you can eat Kura (desi chicken is called Kura). There are also unknown fish treasures like endless laittas, bangles, Rupchanda, kachki, etc.
Also, you can have breakfast at Marjan Grill and eat at Keari Marjan Restaurant, and stay at hotels such as Allah's Dan, Bazar Beach, Assam, Sea Beach, St Martin, Comilla Restaurant, and Hotel Sadek. But of course, you will do a little verification.
Saint Martin Hotels & Resort
St Martin has many high-quality hotels and hotels to stay at at night. There are also accommodations for tourists in many houses.
Blue Marine Resort: The Blue Marine Resort location is close to the ferry ghats on Saint Martin's Island. The ac double bedroom rent at The B-Marine Resort is Tk. 15,000 (176.90$), and non-AC is Tk. 5000 (58.97$), the triple bedroom rent is Tk. 3000 (35.38$), the six-bedroom rent is Tk. 4000 (47.17$) and the ten-bedroom rent is Tk. 5000 (58.97$). Contact: 01817 060065
Palace Paradise Resort: The lovely palace paradise crossed the Blue Marine Resort through St. Martin's Market and moved a bit further north.
It will cost Rs. 2000 (23.59$)-5000 (58.97$) to rent any of the 16 rooms of different types. Contact: 01995 539248, 01883 626003
Neil Digante Resort: The resort is located a short distance from the J.T. on the blue horizon, situated at the corner of the southern beach of St. Martin's Island.
It will cost Rs 1500-5000 to stay in the resort's various rooms on the blue horizon. Contact: 0173 005 1004
Prince Heaven Resort: The Prince Haven resort adjacent to Palace Paradise in North Beach has 24 rooms and a restaurant. The room rent at Prince Haven Resort is Rs 1,500 (17.69$)-3,500 (41.28$). Contact: 01995 539 246, 01883 626 002
Labiba Bilas Resort: Current name is The Atlantic Resort. The resort, located in West Beach, has 43 rooms for nighttime. And you have to spend between Tk. 3500 (41.28$) and Tk. 12,000 (141.52$) to stay here. Contact: 01700 969 212, 01834 267 922
Dream Night Resort: 2 to 4 people have a chance to spend the night in every room at dream night resort at the end of West Beach. To stay in this resort, you have to spend Rs 1500 (41.28$) to Rs 3500 (41.19$). Contact: 01825 656326, 01730 235002
Sayari Eco Resort: The Sairi Eco Resort in the Nazrul neighborhood in South Beach is unique in aesthetics. Eighteen rooms in different Sairi Eco Resort categories have a night stay at Rs 1500 (17.69$) to Rs 3000 (35.38$). Contact: 01610 555500
During the tourist season, almost every house has the facility of living directly. The fare here is in a lot of time according to the season. Usually, a reasonably good room can be available if Rs. 200 (2.36$)-500 (5.90$).
Read more: Best Tourist Places To Visit In Chittagong You Shouldn't Miss
What to see in Saint Martin:
Those who go and return from St. Martin by day may regret it later, so it's best to stay in Saint Martin for at least one day. Just as you can visit the entire island, this happy trip will always fascinate you.
Day Long Trip:
Those who travel to St. Martin on a day-long trip due to lack of time get off the ship and come straight to West Beach or Main Beach without wasting time. You have to pay a van fare of Tk. 150 (1.77$) to Rs. 200 (2.36$).
It takes 20 to 25 minutes to walk here, but it is not right to waste time on a day-long trip. This place is suitable for getting into the water, so you can come to the beach and soak in the water.
Whatever you do, you must keep in mind that you have to be free before 2 am, or you will not even have time to eat. And of course, you have to reach the ship before 3 pm. If you have time in hand, you can see Humayun Ahmed's comtes near Main Beach.
This type of trip on a trip to Saint Martin will limit your time, so come to St. Martin with at least one day's plan.
1-day plan:
Those who come to Saint Martin with a day's plan get off the ship and get into the hotel. You can come to the torn island with a light rest after eating lunch. Try to leave before 4 am and return to the torn island after seeing the sunset.
The sunset on the torn island is extraordinary but don't be too late after sunset. You can return to the main island and chat at the market J.T. or sit anywhere in West Beach in the evening.
You can do it at the resort when it is Bar-B-Q at night. Fish are fresh even if they cost a little more at the resort. Or eat barbecue and fish in a nearby hotel you like.
Spend the following day walking around or if you don't go to a torn island the day before, take a walk from the torn island in the morning. Come back before noon, take a bath, have lunch, and slowly board the scheduled ship by 2.30 pm.
Saint Martin's Island Travel Costs:
It will be entirely up to you to decide how much any trip will cost. The cost also depends on how you go, where you live, what you eat, and what you do. The cost of peak season (December-January) or holiday meals will be a little too high.
The cost list gives an idea of how much it will cost to travel from Dhaka to Saint Martin, including staying and eating one night at low-cost and fairly quality hotels. From which you can get some idea of the cost.
Travel Expenses of Saint Martin Island
Bus tickets – Tk. 1,800 (21.23$) (non AC), Tk. 3,100 (36.56)-3,400 (40.10$) (AC) including going and coming.
Ship/Ship Fare – Tk. 600 (7.08$) -800 (9.43$) (Open Day), Tk. 1000-1600 (AC) with go and come.
Chhera Island – Tk. 200 (2.36$) to go to the trawler.
Local Travel: The van fare to or around St Martin's market is Tk. 150-200 (2.36$).
Other expenses – Tk. 200 (2.36$).
Food Expenses
Day of Journey: 
Dinner at the travel break is Tk. 100-200 (2.36$).
Day 1 – Breakfast Tk. 60-100 (1.18$), Lunch Tk. 120-220 (1.42$-2.59$) and Dinner/Bar BQ Tk. 200-300 (3.54$).
Day 2 – Breakfast Tk. 60-100 (1.18$), Lunch Tk. 120-220 (2.59$).
Return Day: 
Dinner at the travel break is Tk. 100-200 (2.36$).
It is possible to eat at a lower cost if you want. Going to hotels inside the market and eating simple food will significantly reduce costs.
Read more: Cox's Bazar – The Ultimate Traveler's Guide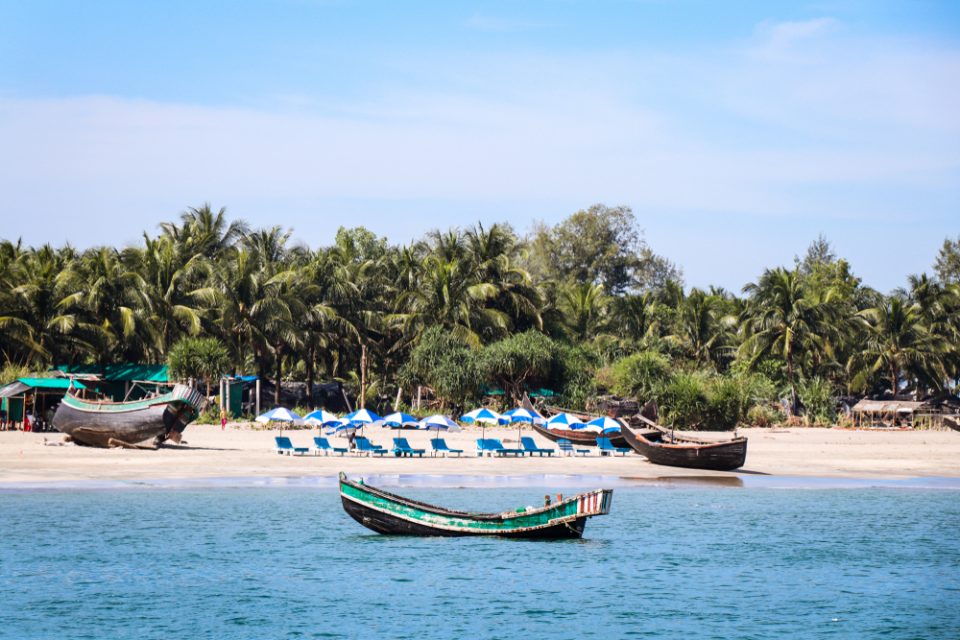 Cost of living while Visiting Saint Martin, Bangladesh
Standard Hotel/Resort Couple Room or Double Bed Tk. 1500-2500 (17.69$-29.48$). The fairly quality hotel on the market is Rs 800-1200 (9.43$-14.15$). Fares will go up a little more during the peak season and public holidays.
If some people are together in one room, the cost will be divided. If the peak season and holidays are released, the price will be even lower. If you want to stay at a lower price, you have to find out and talk about the small money that local people can spend in their homes.
Travel Tips & Alerts Visiting Saint Martin, Bangladesh
St. Martin is the wealth of our country, so don't do anything that harms nature.
Due to the Rohingya problem, St. Martin has a low mobile frequency. You might have trouble talking. However, Teletalk works relatively well.
BGB currently regularly patrolled St Martin. They sometimes prohibit tourists from living in beach or J.T. areas after 12 am.
Dump dirt in the right place. Please don't throw plastic/polythene on some beaches.
You can go to other days in front of going on holiday to stay and eat St Martin at low cost.
At present, many hotels and hotels have been built in St. Martin, and there is no shortage of accommodation.
Bargain for anything in the tourist area.
People can cut ship tickets in the first place if they are too much.
Don't fall into the middleman's house. Do everything yourself.
If you want, you can buy st martin packages from various organizations.
The most beautiful views can be seen from the ship's deck when you come to St. Martin.
Be careful when landing at sea.
I hope you find the article "9 Best Things To Do in Saint Martin, Bangladesh [Hotel, Resort, Trip Plan]" helpful.