Wondering what's the best time to visit Sajek Valley? At what time the environment will be sunny or cloudy, hot or foggy? Then you are at the right place as we have discussed about the best time of the year to visit the amazing beauty of Bangladesh with a travel guide.
Sajek Valley is the most popular travel destination for people to travel in Bangladesh. Sajek is the largest union in Bangladesh, located in Baghaichari Upazila of Rangamati district, 1800 feet above sea level.
Sajek's location is in the Rangamati district, but due to geographical reasons, it is much easier to travel from Dighinala in Khagrachari to Sajek. Sajek's distance from the Khagrachari district is 70 km, and the small river is 40 km.
The Ultimate Sajek Valley Travel Guide of 2023
What is Sajek Famous For?
The Sajek valley is known for its natural environment, which is surrounded by mountains, dense forests, and grasslands. Several small rivers flow through the mountains, including the Kachalong and the Machalong.
What's the best time to go to Sajek?
Sajek is dressed in colorful decorations throughout the year. You can travel to Sajek at any time of the year. But the cloud game around Sajek is more from July to November. So, July to November is the best time to visit Sajek Valley. So what are you waiting for?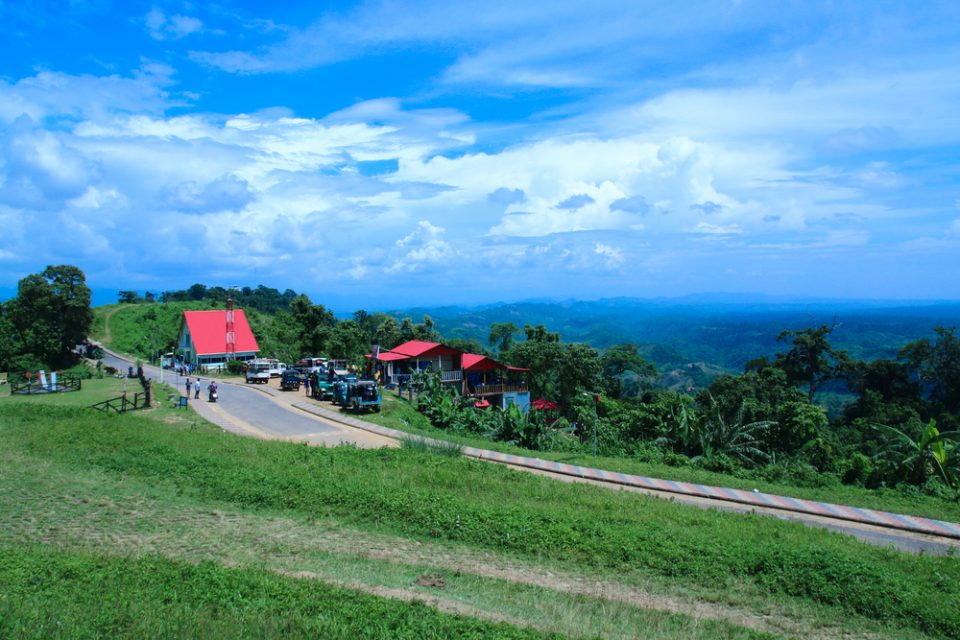 How to go to Sajek Valley
Sajek's location is in the Rangamati district, but it is much easier to travel to Sajek through Dighinala in the Khagrachari district. So you have to come to Khagrachari first. Traveling by bus from Dhaka to Khagrachari is easy with Saudia, Shyamoli, Shanti Transport, S Alam, Eagle, etc.
These bus fares are Rs 520 (6.13$). If you want to go by AC bus, you can go to the BRTC and St Martin transport at Rs 700 (8.26$). And the buses usually leave by 10 pm for Khagrachari.
The bus from peace transportation goes directly to Dighinala, and the fare is Tk. 580 (6.84$).
These transport counters are in different parts of the city, including Gabtoli and Kalabagan in Dhaka. If you want to go on holiday, it is better to cut tickets in early, or you may have trouble getting access.
The distance between Khagrachari and Sajek is 70km. You can visit Sajek Valley with a jeep car reserve from Shapla premises in Khagrachari.
8,000-10,000 taka (94.35$-117.94$) for two days, including going. 12-15 people can go in a car.
But if people are less, talking to another small group and sharing a car will reduce costs. If that is not possible, you can go to Sajek with CNG.
The reserve fare will be Rs 4000-5000 (47.17$-58.97$). But it is better not to travel through CNG as a hilly high and low road.

If you're alone or with a couple, there are many groups around Khagrachari Shapla where you can talk to other people and share. You could also visit the Jeep Association office. In that case, they will manage with another group.
You can also go from Khagrachari to Dighinala and go to Sajek from there. The distance between Khagrachari and Dighinala is 23 km.
The bus fare from Khagrachari to Dighinala is Tk. 45 (0.53$), and the motorcycle is Tk. 100 (1.18$) per person. If you want again, you can reserve a bike and visit Sajek. Before you fix any car, you will see what to do and what not to do.
What to see in Sajek Valley
The beauty of the mountains, the valley of clouds like white cotton, will impress you. Sajek is a fantastic place where you can face three types of weather in a day.
Sometimes you will feel it is very hot. After a while, the rain will come and wet everything. Or sometimes the white clouds will come and cover everything.
Sajek is ideal for seeing the pleasant rows of mountains and white clouds.
The Konlak Hills are a major attraction for tourists visiting Sajek. And the last village in Sajek Valley is the Konlak para Lusai community-dominated area.
The Lusai Hills of India are seen from the Kanlak neighborhood, the origin of the Karnafuli River. You can trek for two hours from Ruilui para and see the Kamalak waterfall.
This beautiful waterfall is also known to many as Pidam Oil Fountain or Sikam Taisa Waterfall. These are the best places to visit in Sajek.
Sunrise of Sajek: Best things to see in Sajek
It is like an artist's paint instructive day or night, but the time is not old. Don't miss the morning time when you go to Sajek. This is when the cloud game and the sunrise light fair sit.
You'd better get up early in the morning and go on the helipad, where the best sunrise can be seen. The colorful form of the sunset from a high place in the afternoon will bless you.
And after dusk, the millions of stars in the sky will kill you with their beauty. If the sky is clear, you can see the Milky Way.
Read more: Amazing!! The Top 34 Best Travel Destinations In Bangladesh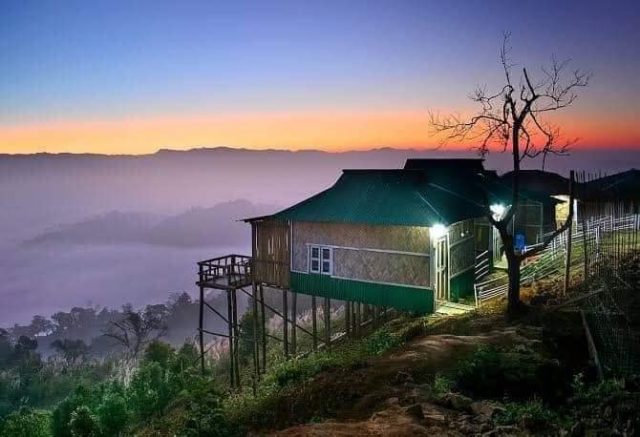 You can visit the surroundings and live the lives of the tribals. You will love the company of these simple people. And with time in hand, you can come back from Sajek Valley from Hajajhora Waterfall, Dighinala Hanging Bridge, and Dighinala Banvihar.
Read more: Cox's Bazar – The Ultimate Traveler's Guide Of 2021
But you must keep in mind that you have to reach Dighinala between 9 am – 9 am, and 9.30 am – 9.30 am as you go. You have to go to the army's escort for the rest of the road security from Dighinala.
Army escorts are available twice a day. Once at 9:30 am, again at 2:30 pm. You'll have to wait until the afternoon if you miss the morning escort, and if you miss the afternoon, you'll have to wait until the next day.
You will not be allowed to leave the escort. When you reach Dighinala, you will be able to visit the Hajabari fountain if you have time.
On the way from Dighinala, you will reach Bagaihat, Machalang Bazar, then ruilui para. In two or three hours, you will reach Sajek from Khagrachari.
This time you'll be remembered for trekking along the mountain roads. The rows of mountains and green ceremonies around will make you forget all the fatigue on the road.
Travel from Chittagong to Sajek: You can travel from Chittagong to Sajek through Khagrachari or Dighinala. The BRTC AC bus from Kadamtali in Chittagong plies four buses throughout the day.
The fare is Tk. 200 (2.35$). After 1 hour from oxygen junction, peace transport (fare Rs. 190) buses ply. It will take 4-5 hours to reach Khagrachari by bus from Chittagong.
Travel from Rangamati to Sajek: From Rangamati to Baghaichdi by boat and road. It takes 5-6 hours to leave the launch between 7.30 am, and 10.30 am every day from the Reserve Market LaunchGhat. The fare per person is Tk. 150-250 (2.95$).
The Rangamati bus leaves the terminal between 7.30 am – 7.30 am and 8.30 am – 8.30 am and pays Rs 200 (2.36$) per person. It takes 6-7 hours.
You can also go directly to Baghaichdi from Dhaka and Chittagong. Baghaichdi, jeeps (chamber cars), or motorcycles can be reached at Sajek Vali, which takes Rs fare. 300/- (3.54$) per person.
Travel from Cox's Bazar to Sajek: From Cox's Bazar to Sajek through Khagrachari. The Peace transport bus ply on cox's Bazar-khagrachari route.
The bus from Cox's Bazar left Cox's Bazar at 9 pm and 10 pm at the end of Khagrachari, non-AC. The bus fare is Rs 550 (6.49$).
Read more: Saint Martin – The Ultimate Traveler's Guide Of 2021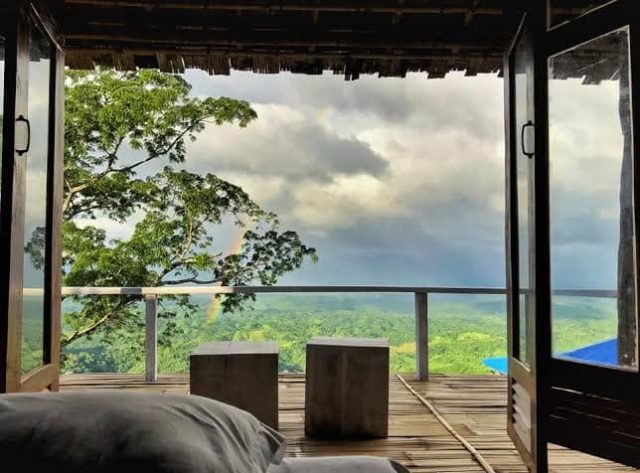 Where to stay in Sajek?
There are about 100 resorts and storage to stay in Sajek. It will cost Rs 1500 (17.65$) to Rs 15,000 (176.52$) from the resort to take a room for a night. If you want to go on a holiday, it's better to book a month in advance, or you're less sure of a good room.
And if you want to stay at a lower price, you can stay in tribal cottages. All the amazing views are available from all the Sajek's houses.
Resort RungRang: Runrang is a resort in the best resorts of Sajek. It is ideal to sit in the resort and see the rows of mountains and clouds on the horizon. Designed with aesthetic interiors, the resort has four doubles and four couple rooms.
On holidays, the double bedroom fare is Tk. 3500 (41.19$), and the couple is Tk. 2800 (32.95$). The double bedroom fare is Rs 2800 (32.95$), and for the couple, the cost is Rs 2000 (23.54$) on all other days.
The Runrang Resort Travel Guide provides a 5-10% discount facility on room booking for users.
Sajek Resort: Sajek Resort is run by Bangladesh Army. The fare for these non-AC rooms is Rs. 10,000-Rs. 15,000 (117.68$-176.52$). Discounts are available for government employees in the army or first class. Contact: 01859-025694 / 01847-070395 / 01769-302370
Rummy Resort: There are a total of 5 rooms. The ground floor room rent is Rs 4450 (52.37$). There can be two people in each room. You can take an extra bed for Rs 600 (7.06$).
There are two rooms on the top floor for Rs 4950 (58.36$). There can be two people in each room. You can also take an additional bed at Rs 600 (7.06$). Contact: 0186547688
Meghpunji Resort: With beautiful eco decorations and gorgeous lands epic views, there are four cottages, each of which can have a maximum of 4. The fare is Tk. 4000-4500 (47.16$-53.05$). Contact: 01815-761065, Facebook Page.
Madventure Resort: The resort has a wide verandah on every floor. There are electricity and water for 24 hours. The premium couple room fare at Madventure Resort is Tk. 4000 (47.07$), the couple's classic room rent is Tk. 3500 (41.19$), and the double classic room rent is Tk. 3500 (41.19$). Contact: 01885-424242,
Megh Machang: Many prefer the Cloud Machang resort for its beautiful views and relatively low cost. There's a food system. There are five cottages in Megh Machang. The fare is Tk. 3500-4500 (41.19$-52.96$). Contact: 01822-168877,
Jumghar Eco Resort: The resort has 6 couple rooms in separate rooms for accommodation. Four people fit in each room. The fare per the storage is Rs 4000 (47.07$). Contact: 01884-208060
Lusai Cottage: TGB Lusai Cottage, with beautiful decorations and good lands epic views, has different category rooms for couples, families, or groups. The rent for these rooms is Tk. 2500 (29.42$) to Tk. 4500 (52.96$). Contact: 01634-198005
Alo Resort: A little before Sajek in the Ruilui neighborhood. Double rooms out of 6 rooms are 4 (2 beds). The fare is Tk. 1000-1500 (11.77$-17.65$). Contact: 01841-000645
Tribal Houses: If you want to stay at a lower cost, you can also stay in the tribal house. It can be Rs 150-300 (1.77$-3.53$) per person. Friends can stay together even if it is not ideal to have a family or couple.
Read more: The 23 Best Places In Sylhet – Top Tourist Places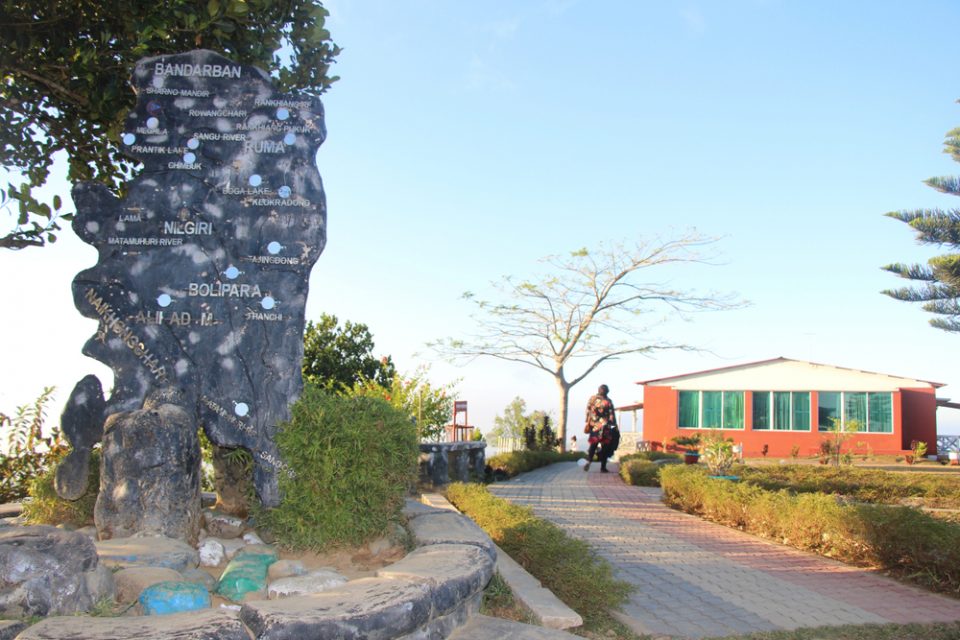 Eating and drinking in Sajek
All the resorts have food, so if you tell the resorts earlier, you will cook as much as you like, it can cost up to Rs. 100-250 (1.18$-2.94$) per day, and you will get rice alu-bharta (mash-potato), chicken, etc., like a menu.
You can also do a BBQ at night if you want. You can even eat in a tribal house, tell them early what to eat, and they will cook it for you.
Don't make the mistake of not trying to taste papaya, pineapple, banana, etc. these fruits are relatively cheap in Sajek.
Sajek Travel Tips
There is no need for decoration; even if there is a solar system, it takes longer to charge and is unavailable. You can keep the power bank together.
Only Ravi, Airtel, and Teletalk have a good network in Sajek.
The road to Sajek is very zig-high and low, so this path is dangerous. Be careful while visiting the jeep.'
You don't need a guide to go to Sajek.
Take permission from the tribals to take pictures. Don't take photos without permission.
Tribal people are simply treating them politely and respecting their culture.
Book a room in advance (months) to avoid trouble when you go on holiday.
There are security camps at a few places on the way. Some information members are traveling there to submit. Cooperate with them in security. Keep a copy of your national ID card.
If you go for two or three days, don't make the car waiting for coming back again, fix the car to go, come to another car on your way back or call dighinala and send the car back.
Conclusion
In conclusion, the best time to visit Sajek Valley depends on your preference and what you want to experience. The monsoon season between May to September is ideal if you enjoy cooler temperatures and lush greenery.
However, if you prefer clear skies and comfortable temperatures, the winter season from November to February is a great time to visit. Regardless of when you choose to visit, Sajek Valley offers breathtaking landscapes, unique cultural experiences, and a peaceful escape from the hustle and bustle of city life. Plan your trip accordingly and prepare for an unforgettable journey in this beautiful part of Bangladesh. I hope you find the article "Best Time To Visit Sajek Valley [Travel Guide of 2023]" helpful.