It is always useful to know how to fend for yourself in the middle of nature. Why not learn it during a survival course in France?
We live in a time of uncertainty. Civilization, made up of promises and hope, is also made of threats and dangers. What if knowing how to tame the worst could guide us to the best? 
Here is a complete mini-guide to learning everything about survival courses in France. Bear Grylls, Rambo, or Mike Horn just have to stand up well!
Survival Courses In France: How To Learn To Survive In Nature?
What is a survival course?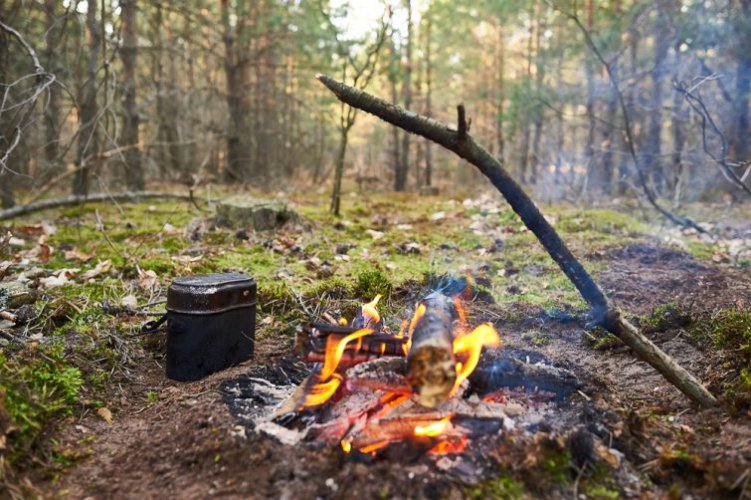 The survivalist current has been on the rise for about twenty years. The women and men who are followers are preparing, just in case, to face a cataclysm: nuclear, natural, economic…
A survival course can help, for example, to know how to use primitive weapons for hunting. It allows you to learn how to make fire, build a raft, purify water or build a camp.
Doing a survival course in the company of certified trainers allows you to prepare yourself and possibly for the vagaries of life. In order, if necessary, to be able to overcome them…
People Also Read: The 12 Famous And Best Animal Parks In France To Visit
How does a survival course take place?
Survival courses are diverse. The environment, the duration, and the workshops differ enormously from one training to another. Typically, a survival course lasts between one and five days.
Some take place in the forest, in the mountains or even abroad… Different themes are proposed to the trainees whose number is between two and fifteen: military, extreme cold, desert environment, etc.
Whatever the case may be, you will have to adapt to nature, even if, since your early childhood, your environment has always adjusted to you for your comfort! The right reflexes to adopt will be instilled in the trainees throughout the stay.
After meeting the other adventure members and your instructors, you will review your equipment. Then you will have to blend into your surroundings most often during a hike.
If you have chosen a multi-day course, you will set up camp before nightfall. Throughout the course, you will have to find your way around, know the potential foods, wield a knife, tame the fire stones, use seamanship techniques (knots, fundamental) and acquire essential reflexes for survival in the wilderness.
There will be a briefing with your instructor at the end of the course to take stock of what has been taught… and sometimes a good meal in a thousand places from Spartan snacks!
Ah, a small detail that has gigantic importance for most of us: mobile phones are often prohibited…
People Also Read: The 14 Most Beautiful Natural Parks In France
Where to do survival training in France?
France is a scenic territory with a wide variety of landscapes. In France, you can train in the many natural configurations of survival.
A semi-desert plateau, a mountain range, sandy beaches, or even a forest… Each region offers its unique challenges and opportunities for survival training.
Survival Course in North of France – Wilderness survival Training
Quettehou, on the coast of the English Channel, is a true jewel of Norman nature. The survival courses organized on-site allow you to learn how to get by sea.
In addition to seafood and seaweed collections, you will have to fish by hand. Harder than it sounds! Very instructive. Taking a survival course by the sea in France is enriching and teaches you about the maritime environment. Just in case…
Montalet Le Bois, in the Yvelines, offers an ideal spot to learn survival in the forest. The Domaine de Forest Hill is a nature reserve of 3,000 hectares at the gates of Paris.
Here, the fauna and flora are vibrant—mammals such as wild boar, roe deer, fox, birds, and amphibians.
The goal? Learn how to detect their traces and capture them. A large part of the course is devoted to gathering wild edible plants.
Pierrecourt, in Seine-Maritime, is the ideal setting for a two-day survival course. Hiking, mushroom collection, observation of the environment, search for water… there is something for everyone.
Your guide will show you everything it is worth knowing. It is wise to master the art of bivouac development in case of emergency, in particular. Orientation, stars, compasses, and the topographic map will no longer be a mystery to you.
People Also Read: The 15 Most Beautiful Gorges To Visit In France – Best France Canyons
Survival Course in West of France – Wilderness survival Training
Magné, in the Deux-Sèvres, offers a unique experience if you are looking to do survival training in France. Nestled in the Marais Poitevin, it is the perfect place to prepare for survival in a wetland.
Lighting the fire without matches, building your shelter, finding drinking water, or fishing… A unique experience to (survive) alone, with family or friends in a spectacular environment.
Saint-Symphorien, in Gironde, lends itself well to a completely different type of survival course. Here, no swamps but… sand and pine trees as far as the eye can see.
You will learn to deal with extreme situations in the pine forest bordering the Atlantic Ocean. For example, how to react in case of injury or when you have to evacuate someone unconscious with the edge quickly?
Saint-Geniès, in the Dordogne, is an ideal site to carry out your first survival course in France. Very close to Périgueux, in the heart of the Périgord Noir, you will learn to blend into your environment during an approach walk. Then you will go to your bivouac place in… Paddling.
It is, therefore, useful to learn how to find your way around nature, day and night! Don't panic. The instructors are there to provide advice and tips to the Indiana Jones in power.
They will also learn to recognize wild edible plants and wild animal footprints. The duration is between three and five days, depending on the time you have…
People Also Read: The 12 Famous And Best Animal Parks In France To Visit
Survival Course in Eastern France – Wilderness Survival Training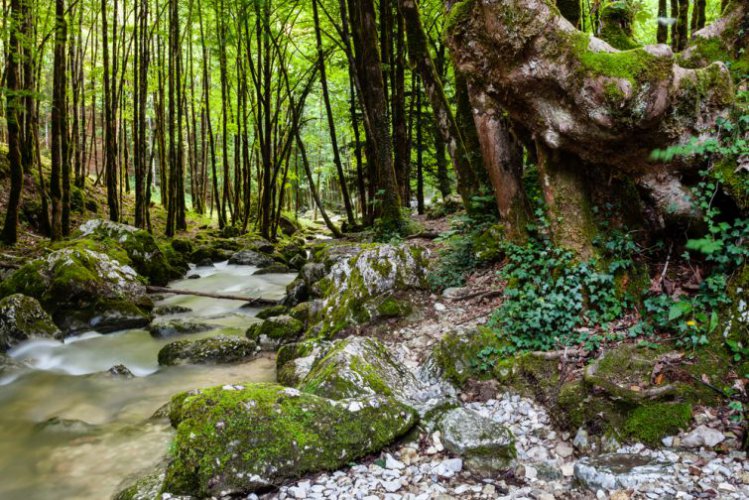 In the Loire, near Saint-Etienne, the Pilat Park will be the right environment to prepare you for the worst. Pick from a discovery formula, a family formula, a buschraft formula, a commando formula, or even very cold, between 2 and 7 days.
The expert survival guide reveals all the secrets to becoming self-sufficient in this hostile environment. The park is a splendid area for hiking or cycling, but spending one or more nights there can be challenging!
La Pesse, in the Jura, is one of the coldest areas in France.
This will be an exciting experience for you to learn about making a bivouac in a snowy region (igloo, snow cave, etc.). You will also have the opportunity to identify (rare) edible plant species at this time of year. But also fish under the ice and collect (succulent…) edible insects.
In Manigod in Haute-Savoie, the second survival course in a cold environment will be offered. Survival techniques in mountain environments will be instilled in you during training of two to seven days.
Lighting and maintaining a fire, orienting yourself in the middle of nature, building a shelter for the bivouac, or purifying your water are the great classics of survival courses in France but adapted to the mountain environment!
A beautiful landscape disappears the difficulties posed by altitude. The region is one of the most beautiful in the Alps. Enjoy!
People Also Read: The 12 Most Beautiful French Islands To Visit – Natural Gateway France
Survival Course in South of France – Wilderness survival
Prat Peyrot is a ski resort located in the… Gard. Yes, yes, in the sunny south of France! However, it organizes challenging survival courses aimed at an audience practicing the sport regularly.
You will be familiar with the winter environment, recognizing dangers, and designing a life-saving bivouac in the middle of winter. Theoretical learning and practical workshops follow one another during this unique experience.
Further east, Ollières, in the Var, is a pearl of Green Provence. This small village famous for its seventeenth-century castle is also renowned for being the scene of enriching survival courses in France.
The picturesque wooded hills provide the ideal setting for training in using survival equipment: knives, cords, and other lighters will be your allies as you conquer the wilderness.
The sumptuous forest of L'Escandorgue is a volcanic massif in the Hérault department that features a very diverse landscape. Therefore, the same training will be devoted to several environments, which complicates its progress.
The course is very informative, and the course allows you to learn how to manage a group of survivors through playful role-playing games. 
Your instructor will adapt to each of you and target your strengths and weaknesses to make this experience a truly useful moment.
People Also Read: 8 Best Weekend Ideas In France For Couples Or Families At The Last Minute
What do we learn during a survival course?
It is difficult to answer this question because a survival course in France is, as we have just seen, very different from another organized only a few dozen kilometers away.
In general, the courses consider human specificities: stress in the face of danger can be modulated by practical exercises, for example. Material management is also crucial: what do you need for any place?
You will have to find your way around and orient yourself with a simple map and a compass. Manage outdoor temperature differences by cooling or warming up.
Learn first aid gestures, useful knots, edible foods to sharpen your knife, make fire, build your shelter …
And above all, find, filter, purify and store water: water is the nerve of war when you want to survive.
People Also Read: The 11 Most Beautiful Medieval Villages In France – Undiscovered France
How much does a survival course cost?
It all depends on France's type of survival course and its duration. In general and regardless of the region, the training will cost you less than 100 € per day.
For example, the rates are degressive: a one-day course can be charged one hundred euros, but 500 € will be set for a week.
Small useful clarification: it will be necessary when booking. In most cases, a certificate of civil liability insurance, a photocopy of both sides of a valid identity document, and your registration file correctly completed, dated, and signed are mandatory.
People Also Read: The 7 Best Places To Go Wild Camping In France
Why do a survival course?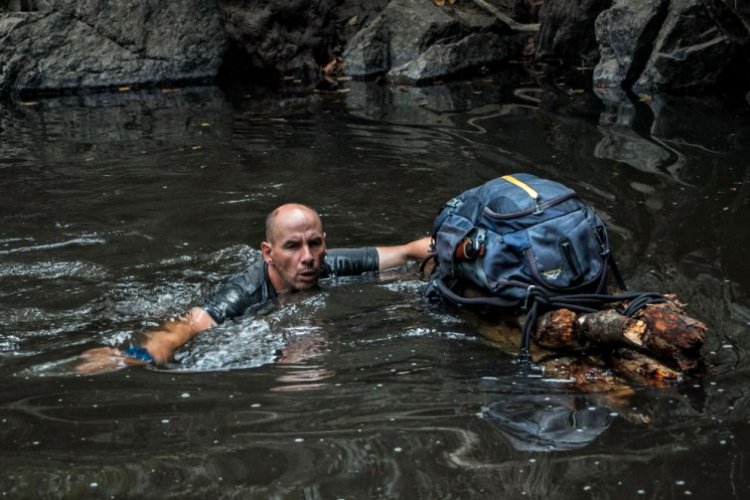 A survival course allows you to acquire sufficient autonomy to get by in the wild. That is to say, far from a police station, a hospital, a supermarket, a bus station, and everything that constitutes the support of our current societies!
In addition to the survival techniques, strictly speaking, which are widely discussed in this article, survival courses have a strong psychological component.
Knowledge and mastery of the wild environment help the participant get to know himself better and enjoy increased self-confidence. The spirit of sharing and solidarity is again paramount.
Social animals and human beings are nothing without others, and we notice it very quickly once we abandon smartphones and credit cards…
So this can be useful for (re)connecting with family, friends, and colleagues during team building. Finally, it can be an opportunity to learn while having fun: bachelorette party, birthday gift (wedding? ), the possibilities are almost endless!
People Also Read: The 10 Most Beautiful And Famous Lakes In France
What equipment for a survival course?
The equipment must be brought by you but will, in most cases, be provided to you free of charge if you do not have it.
It consists mostly of the time of a basic minimum:
A sharp knife
A warm down
A windbreaker/poncho
A water bottle to collect filtered water
A headlamp
A survival kit
A lighter
A tarpaulin
A survival blanket
A compass
Warm clothes, hiking boots, and a good backpack
The registration file will alert you to the equipment you need to pack. All the best!