Fiji is a great budget choice in the Pacific. It's got everything you could want without the prices of Tahiti or the Cook Islands.
The Fiji Islands, an archipelago of more than 300 islands that comprise one of the world's most wonderful island nations, are dotted with swaying coconut palms, sandy beaches, and turquoise waters. 
In addition to the scenic landscapes in brochures, there is also a rough interior of the archipelago, home to remote Fijian villages, thrilling natural playgrounds, and bustling Indo-Fijian towns. 
The Best Things To Do In Fiji – Attractions, Hotels, Resorts
5 Top Destination To Visit In Fiji
The paradise of Fiji is made up of numerous regions where happiness awaits everyone! Here are some places that can provide you with your special moments in paradise!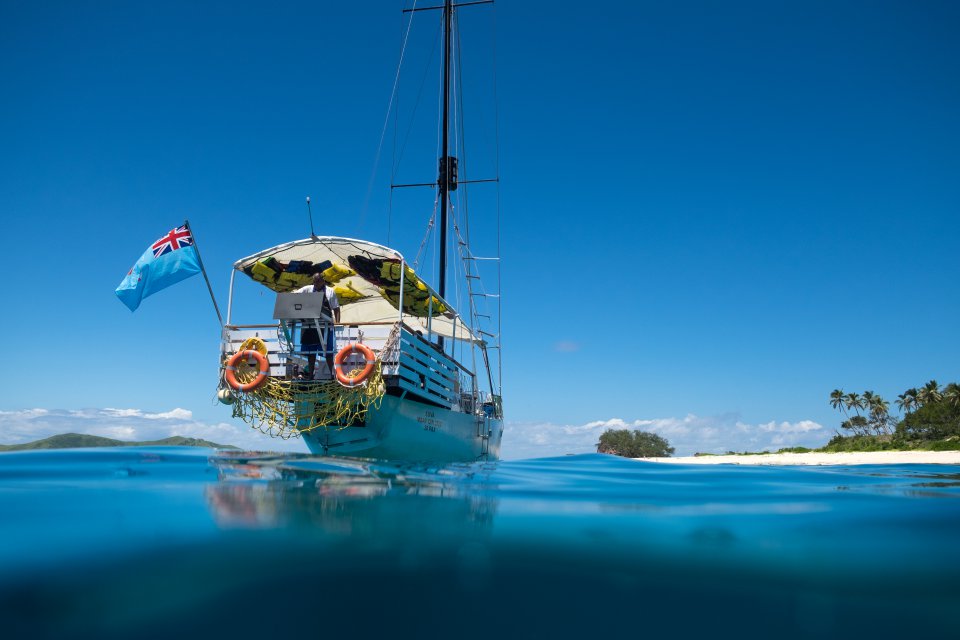 1. Denarau: You can find happiness in Denarau, 15 minutes away from the Nadi International Airport, at a range of resorts that cater to couples as well as families.
2. Mamanuca Islands: The Mamanuca Islands are popular with watersport enthusiasts. This fun island hopping in this archipelago filled with family-friendly and luxury resorts.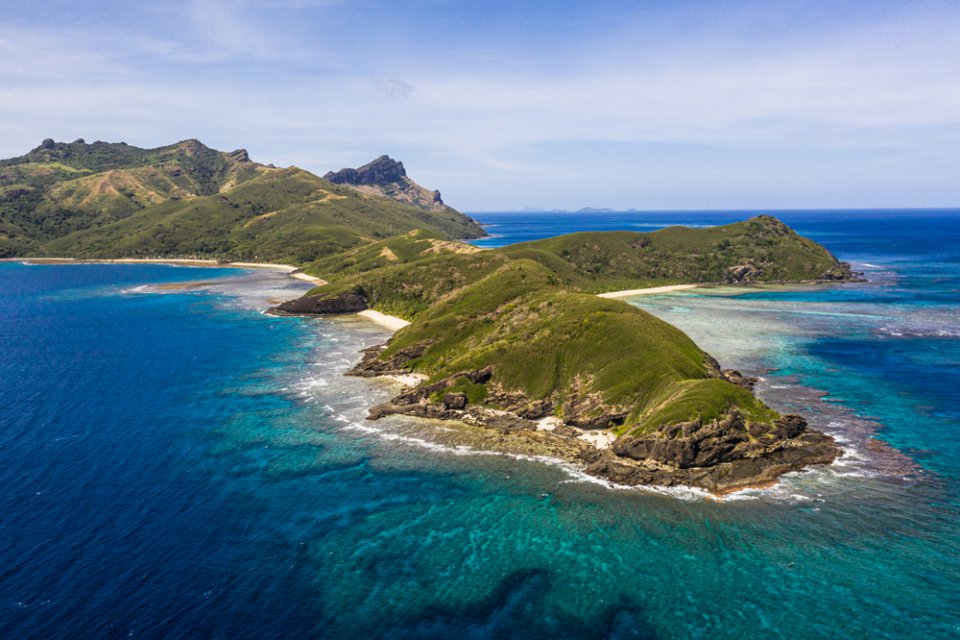 3. Yasawa Islands: There's an adventure to be had on Yasawa Islands, with remarkable landscapes, friendly marine life, hospitable locals, and remote beaches just waiting for you.
4. Savusavu and Taveuni: Get back in touch with nature in a tropical paradise. The lush beauty and slow pace make it the ideal place to recharge and relax.
5. Coral Coast: Nadi International airport is only one hour's drive away, but it's an entirely different atmosphere here, with soft, beautifully lined beaches and shimmering fringed reefs. We know you'll love it!
5 Beaches to Relax and Recharge
No place soothes the soul better than a secluded beach to escape the busy world and find happiness.
1. Royal Davui Sand Cay: 10 minutes from Royal Davui, you will be delivered to a private sand cay that is fully set up with loungers, picnic baskets, and champagne.
2. Horseshoe Bay: Listed in the book 1000 Places to See Before you Die by Patricia Schultz, this beach only accessible by boat is located on the western coast of Matangi Island.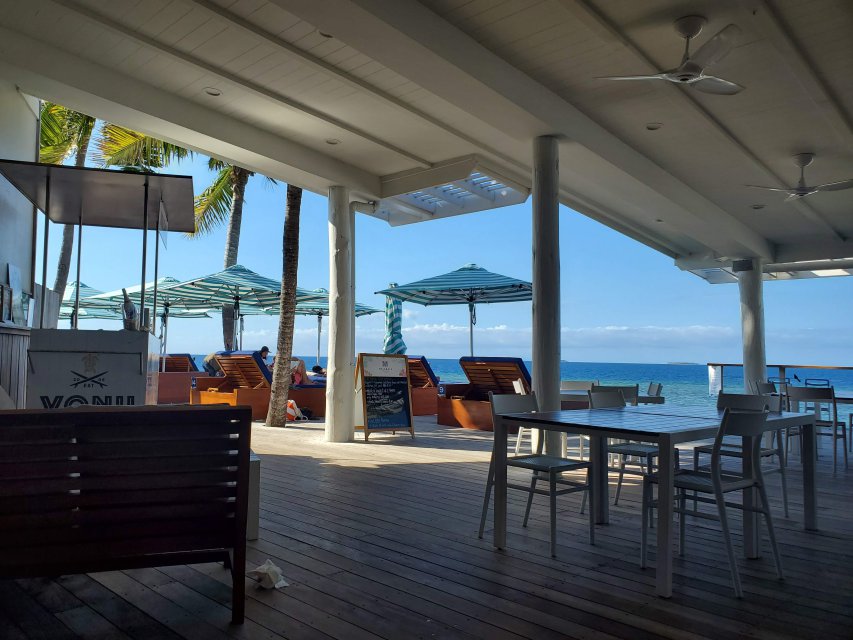 3. Malamala Beach: At Malamala Beach

, you can enjoy a white sand beach, private cabanas at the beach, and a resort-style infinity pool!
4. Yasawa Island Resort: Yasawa Island Resort is located on the far edge of the Yasawa Islands, so it has 12 free beaches to choose from when you stay there.
5. Mociu Island: A picture-perfect white sand beach is found on Mociu Island, known as "Honeymoon Island." Guests staying at Likuliku Lagoon Resort or Malolo Island Resort may book the island for a private picnic. 
Read more: Incredible 26 Best Things To Do In Nadi, Fiji
5 Best Surf Spots To Hang-loose on
Take some happy moments surfing at world-famous Fijian surf breaks (and locals' favorites too).
1. Cloudbreak: over the past two decades, Cloudbreak has consistently produced some of the world's cleanest and most challenging waves.
2. Frigates: An offshore reef break near Fiji's coral coast, where the waves can reach crazy heights based on conditions.
3. 333 Islands: Sitting right on the edge of an exposed reef, sometimes calm, sometimes producing the biggest waves throughout the 333 islands!
4. Bula Bowls: A great intermediate point break off the Taveuni coast with fun swells.
5. Suva Lighthouse: The capital of Viti Levu has colonial architecture, a booming nightlife, and a Saturday market. Whenever the Surfers of Suva come in for a ride, they will always be surprised—by the waves that come their way—, and it is always worth it! 
5 Cultural Landmarks To Visit In Fiji
Visit the most historically significant places on many of Fiji's 333 islands to get a taste of its culture.
1. Levuka: Fiji's original capital, Levuka, is on the island of Ovalau and offers a peaceful atmosphere and scenic mountains. A UNESCO World Heritage site, Levuka is a charming seaside town with a quaint history that allows you to regain your memories of island life fifty years ago.
2. Grand Pacific Hotel: Over the years, this historic Suva hotel has welcomed dignitaries worldwide, including Queen Elizabeth II and Prince Charles. It recently welcomed Prince Harry and Meghan Markle.
3. Momi Gun Site: Originally built during World War II to keep Fiji's paradise safe, the Momi Gun Site now serves as a popular tourist destination that provides stunning views of the Coral Coast.
4. Navala Village: The highlands of Fiji have preserved this traditional village since the 19th century providing visitors a truly off-the-grid experience.
5. Wairiki Mission Church: The Wairiki Mission Church is a peaceful landmark in Taveuni that represents the end of ethnic conflicts and the preservation of Fiji.
Read more: Awesome!! 7 Best Things To Do In Outer Islands, Fiji
5 National Parks To Explore In Fiji!
The 333 islands of Fiji are full of unique biodiversity that you can experience while walking around our National Parks.
1. Bouma National Heritage Park: This park is located on Taveuni's "Garden Island" and covers nearly 80% of the island. The Tavoro Waterfalls are near the visitor center and can be accessed via a guided hike in the park. The park is a half-day tour that ends at the waterfalls.
2. Sigatoka Sand Dunes National Park: The Sigatoka Sand Dunes National Park occupies 650 hectares along the Coral Coast. It features dunes as tall as 60 meters.
3. Koroyanitu National Heritage Park: Within the Koroyanitu National Heritage Park is the village of Koroyanitu, which maintains the landscape and tracks within it, enabling them to support their families and community. A challenging four-hour hike takes you to the top of Castle Rock, and there are six villages inside the park to see.
4. Colo-i-Suva Forest Park: In recent years, Colo-i-Suva Forest Park has become a must-visit in Fiji, thanks to the Royal Family stopping by here in 2018. The park is among the most treasured by the locals of Suva.
5. Waisali Rainforest Reserve: More than 130 hectares of protected rainforests, known as the Waisali Rainforest Reserve, spread across Savusavu. It represents the last unexploited rainforests in Vanua Levu. It might be possible to spot a shy ground frog or rare birds like the Orange Dove, the Collard Lory, the Orange Breasted Myzomela, or the Bald Eagle hiding in the canopy.
5 Top Dive Regions To Explore In Fiji
Fiji is a fantastic place to learn to dive. It's known as the "Soft Coral Capital of the World," is a diver's paradise! There are still plenty of new places to explore, so here are five that you should not miss.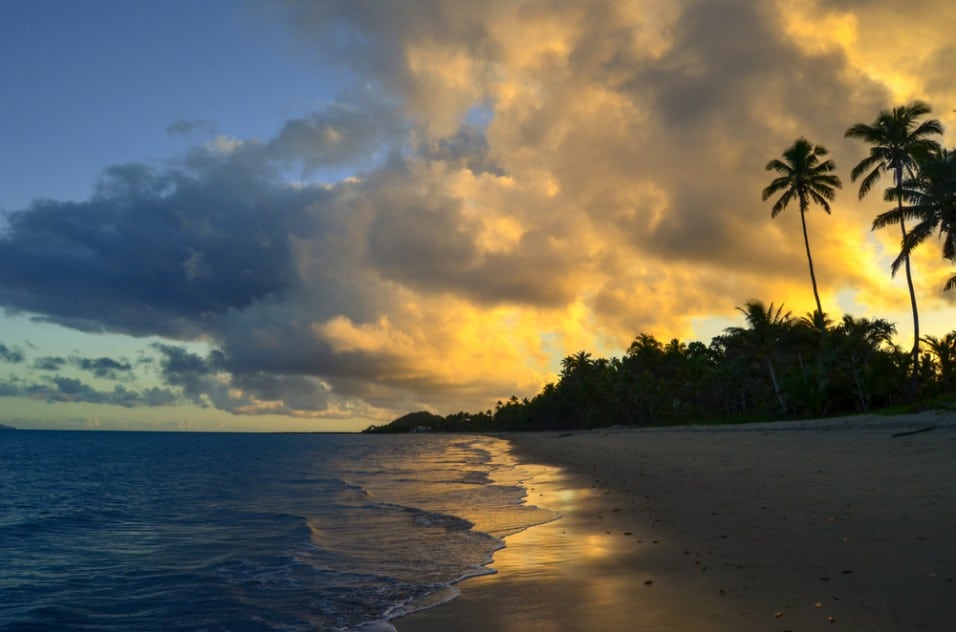 1. Suncoast: The stretch of ocean between Fiji's two main islands is called the Bligh Waters. The area boasts a scenic array of pinnacles rising 900 meters above the sea surface next to gorgeous coral reefs of various colors.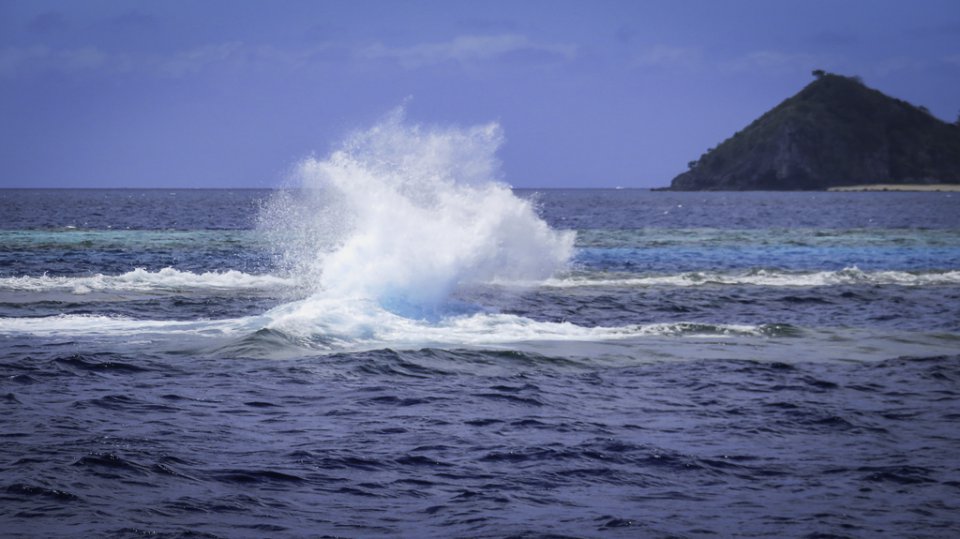 2. Savusavu: Beautiful reefs are just minutes from the laid-back island's mainland. With over 1,000 types of fish and 400 different types of corals, the Namena Marine Reserve is popular with dolphins, turtles, and whales!
3. Kadavu: The Great Astrolabe Reef, among the world's largest barrier reefs, lies on Kadavu, which is characterized by its pinnacles and passages, as well as its abundance of marine life.
4. Pacific Harbour and Beqa Lagoon: Reputation for its sheer beauty and adventure, Beqa Lagoon has thrilling shark dives and is home to the original soft coral wonderland.
5. Taveuni: The Great White Wall is a 25-meter pyramid reef that contains soft corals, hard corals, turtles, sharks, and hundreds of different fish!
5 Enriching Experiences In Fiji You Should Have
A visit to Fiji would not be complete without experiencing Fiji's sustainable tourism initiatives.
1. Vinaka Fiji: South Sea Cruises provides travel experiences where volunteers can help rebuild schools and communities in the Yasawa Islands.
2. Talanoa Treks: A local guide will take you off the grid on Talanoa Treks for a hiking experience that takes you to local villages in the highlands of Viti Levu, where you will be welcomed in as one of their own.
3. Plant a Mangrove: Visitors to the Shangri-La's Fijian Resort can organize to plant mangrove trees on the island that help replenish the nursery's marine life.
4. Save a Turtle: Treasure Island Resort guests may participate in the Hawksbill Turtle Conservation Program, which helps injured turtles get well enough to be released back into the sea.
5. Taste Fiji's Sweetness: There are many tasty flavors found in Fiji, but their sweetest can be found at KokoMana in Savusavu. On this cacao farm, you can discover the full bean-to-bar chocolate manufacturing process.  
Read more: Amazing 20 Best Things To Do In Suncoast, Fiji
5 Hidden Gems To Discover In Fiji
Get ready for a fun adventure and discover hidden gems in Fiji. You'll be filled with happiness.
1. Manta-Ray Dances: This majestic species glides majestically through the waters of the Yasawa Islands and Kadavu Island and is "happy to dance" for enthusiastic swimmers!
2. Underwater Cathedral: You can swim through the majestic Sawa-I-Lau Caves on the northern Yasawa Islands, shaped by thousands of years of wave erosion.
3. Nectar lab: Nestled in the lush forest of Taveuni Island, the Gaiatree Sanctuary is home to an organic spice plantation garden and nectar lab where you'll find a complete menu of superfoods.
4. Eco Island: The eco-chic private island of Nukubati is Carbon Zero certified and 100% self-sufficient, with a Solar Power Plant the size of a small carport that supplements the island's power requirements.
5. Floating Pizzeria: Cloud 9 is a floating restaurant and bar on the Mamanuca Islands offering a heavenly pizza in paradise experience with a resident DJ.
5 Private Islands To Buy-Out!
Private islands ranging from intimate ones that will accommodate only a few 'bures' to larger resorts accommodating hundreds of guests are available for purchase!
1. Vatuvara Private Islands Resort (maximum occupancy-6): Located in Fiji's east within the Lau Group, three one-bedroom villas sprawl over 800 acres, each with their beach, private pool, and outdoor massage bure.
2. VOMO Island Fiji (max occupancy-100): This Fijian resort offers three miles of beaches, two infinity pools, as well as an all-inclusive kids village equipped with baby Butlers. Enjoy the many activities at the island, including scuba diving, a 9-hole pitch and putt golf course, tennis, and more.
3. Wakaya Club & Spa (max occupancy-34): Famous for hosting Hollywood celebrities and musicians for decades, enjoy the island's nine-hole golf course, our coral reefs, and hiking trails, or relax in the spa, at the beach, or by the pool. 
4. Kokomo Private Island (max occupancy-120): A private island surrounded by one of the world's largest reefs, the Great Astrolabe, located in the Kadavu region of Fiji, Kokomo private island offers wellness and sustainability in every aspect of the resort, providing a memorable experience.
5. Laucala Private Island (maximum occupancy-40): Set over 3,500 acres, Laucala is made up of 25 luxurious villas set amidst deserted beaches, towering cliffs, lush rainforests, and an organic farm.
Read more: Magnificent 19 Best Things To Do In Taveuni, Fiji
What are the Best Adventure Activities To Do in Fiji?
1. Skydiving: Jumping off planes and capturing the stunning view of the reef, white sand beach, and aquamarine waters before landing on earth is surely an exciting and once-in-a-lifetime experience.
2. Surfing: Among the Best Things to do in Fiji, surfing is one of the top things to do. Fiji is one of the most desired surfing destinations globally. Between May and October, the waves at this place are among the largest in the world. Fiji's famous surf breaks aren't ideal for beginners, but there are calmer waters at Sigatoka.
Make sure you are fully prepared to handle the waves. They are a bit challenging, so plan accordingly.
3. Birdwatching: In Fiji, birdwatching is one of the most awesome things to do because you get the chance to see these beautiful and exotic birds in their natural habitats. Taking part in this activity will also allow you to see many rare species and endangered species.
4. Explore The Caves: A trip to Fiji isn't complete without taking a cave tour where you can see many mythical creatures and the history of cannibalism. This is one of the best things to do in Fiji.
What are the Best Things To Do in Fiji at night?
1. Feel the Culture of Fiji: During your stay in the islands of Fiji, you can think of experiencing its culture and traditions first-hand by visiting its temples in the evening, relishing its local cuisines for dinner, and having some authentic drinks to enjoy the nightlife with your loved ones.
2. Take part in a Firewalking Festival: Firewalking is a festival in the Makamamma Temple in Suva. Its roots are connected to India. Pilgrims walk on the fire field typically after sunset, take a dip in the sea, and then walk around Suva point.
3. Savour The Local Delicacies: Fijian cuisine is delicious, so if you happen to visit this incredible place, you must not forget to try dinner at some of the authentic restaurants. The must-try dishes in Fiji are lovo, cassava chips, grilled mahi-mahi fish, kokoda, and rourou.
Read more: Breathtaking!! 20 Best Things To Do In Yasawa Islands
Fiji Travel Costs
In the off-season, a bed in a hostel will cost between $48 and $55 FJD. A standard double room costs $197 FJD per night in peak season and $175 FJD in the off-season.
Airbnb options around Fiji range from $2-4 FJD for a shared room and $328 FJD ($150 USD) for a full apartment. The food is good on most islands, and you can get three meals per day for $30 FJD.
There are lots of high-end restaurants in Fiji. If you plan on cooking your own meals, you can buy groceries for 30-50 FJD on larger islands.
Backpacking Fiji Suggested Budgets
If you're backpacking Fiji, expect to spend $50 to $345 per day (about $109 to $158 USD) per day. During peak season, expect to pay 10-20% more for hotel accommodations.
The chart below shows you the average daily cost of a backpacker, mid-range traveler, and luxury traveler.
Fiji is a great place to visit if you want to stay on a budget. The cheapest things to do include hiking and going to the beach, and you can save a lot of money if you book a driver.
What is the Best Time To Visit Fiji?
If you consider visiting Fiji, the best time to visit is from late October until early November. At that time of the year, Fiji is cheaper, and the climate remains dry and warm so that you can enjoy a wide range of adventure activities.
How to get around Fiji?
To get from Nadi to Suva, a 30-minute flight costs $66 FJD ($30 USD) and takes 35 minutes. Ferry – Ferries connect the islands of Viti Levu, Vanua Levu, Ovalau, and Kadavu. The fares start at $7.
Many services don't go to the Outer Islands, or ferries that do go to them are slow and unreliable, and longer passes are available.
Bus – In Fiji, buses are efficient and inexpensive, and cost between $3-9 USD. On the smaller islands, you can take the bus or taxi.
Is Fiji safe?
Fiji is the safest place to visit while you're on vacation. There is a very low crime rate compared to several other foreign destinations.
Fiji is a very safe destination, although keep an eye out for pickpockets. Even though it is not dangerous to stroll around alone until late at night in public places, you have to be careful to keep your valuables safe with you.
Men should politely decline and walk away from men trying to sell prostitutes or marijuana.
Always trust your gut instinct, make copies of your personal documents, forward your itinerary to loved ones, and don't take unnecessary risks.
Using good travel insurance is the most important thing to do before you go on a trip.
What Romantic Activities to do in Fiji? (for Couples)
Looking for an ideal island getaway or a honeymoon destination? Surely Fiji is what you seek. 
The archipelago of 333 islands offering various scenery from quaint coral atolls to dramatic volcanic islands paints the perfect backdrop to a romantic escape, but does it have the experiences to match? 
Get an idea of the variety of activities available in Fiji with this list of romantic things to do for couples. Fiji has romantic things to do that span both relaxation and adventure, from private beach picnics to scuba diving together!
10 Romantic Activities in Fiji for Couples are:
Retreat to the Adults – only Area of Your Resort
Treat Your Loved One in a Private Beach Picnic
Enjoy a Peaceful Hike to a Waterfall
Explore the Coast in a Double Kayak
Learn to Scuba Dive Together
Do a Sunset Cruise full of Drinks and Canapes
Indulge in a Luxury Couple's Massage
Wonder at Some of the Clearest Night Skies
Experience Adventure on a Jet Ski Safari
Enjoy an Intimate Helicopter in a Resort
What is the Unique Accommodation in Fiji?
Fiji is already a special island destination with unique cultures, activities, and more. But if you want to make your stay here extra special, why not stay in one of Fiji's unique resorts, homestays, beach houses, treehouses, and something else? We go over the unique accommodation in Fiji in the list below…
Dolphin Island
Nukubati Private Island
Go Native Fiji Beach House
Reef Endeavour
Likiliku Lagoon Resort
Matangi Private Island Resort
Grand Pacific Hotel
Yasawa Homestays Glamping
Palmlea Farms Lodge & Bures
Gipsea
What are some Best Resorts in Fiji?
There is an overwhelming choice of resorts in Fiji, with its diverse tropical marine life, remote coral atolls, volcanoes, and some of the best resorts ever built… Where does Fiji's largest travel guide even start?
There are more than 100 resorts in Fiji; this list of Fiji's top resorts is not complete. In addition to showcasing the top resorts in each region, we have attempted to illustrate the diversity in resort offerings, from luxury to budget. 
So start with this list of our favorite resorts in Fiji and send you to the right island group and resorts for each style of traveler following the various links provided.
10 Best Resorts in Fiji are: 
Toberua Island Resort
 Volivoli Beach Resort
Taveuni Island Resort & Spa
The Remote Resort
Uprising Beach Resort
Mantaray Island Resort
Fiji Marriott Resort Momi Bay
The Westin Denarau Island Resort & Spa
Outrigger Fiji Beach Resort
Plantation Island Resort
What are the Best Wedding Venues in Fiji?
The islands of love await with their azure tropical waters lapping onto sandy shores… Fiji creates the dream backdrop for an island wedding, which can easily become a reality by booking one of the islands' fabulous wedding venues. 
There's no doubt that Fiji's resorts are prepared to provide the perfect destination wedding, whether it's a lavish cultural display or an intimate ceremony on the beach. 
There is a wedding venue that matches your style and wherever you want to travel in Fiji. We share with you some of our favorites in this list of the best wedding venues in Fiji.
Matava Resort
Fiji Marriott Resort Momi Bay
Wananavu Beach Resort
Coconut Grove Beachfront Cottages
Nukubati Private Island
The Pearl Resort
Naqalia Lodge
The Naviti Resort
Tokoriki Island Resort
Sheraton Fiji Resort
What are some Best Kids' Clubs in Fiji?
Choose a Fiji resort that offers a fun and educational kids' club while your parents take a well-deserved break (or go on the scuba diving trip they've always wanted to take). 
It's not surprising that kids clubs thrive in Fiji since the local Fijians adore children because it's an integral part of their culture. Here is a list of the best kid's clubs in Fiji.
Green Gecko's Kids' Club – Blue Lagoon Beach Resort
Turtles Kids' Club – Fiji Marriott Resort Momi Bay
IKA Kids' Club – Hilton Fiji Beach Resort & Spa
Lailai Children's Club – Nanuku Auberge Resort
Jungle Kids' Club – Koro Sun Resort
Kids Village – Vomo Island Resort
Little Treasures – Treasure Island Resort
Little Riggers – Outrigger Fiji Beach Resort
Blu Banana Kids' Club – Radisson Blu Fiji Resort
Castaway Kids' Club – Castaway Island Resort
What is the Best Accommodation for Camping in Fiji?
Where can you pitch a tent in Fiji? Well, not just anywhere, as someone owns most land. Alternatively, a few Fiji resorts and lodges offer tent sites for their budget-conscious guests, sometimes even tents to hire!
Alternatively, a couple of "glamping" experiences are available with spacious safari tents complete with a bed. Either way, this list of accommodation for camping in Fiji will point you in the right direction for a camping experience on the islands.
Best Accommodation for Camping in Fiji are:
Beverly's Campground
Waitabu Marine Park & Campground
Lawaki Beach House
Caqalai Island Resort
Isa Lei Glampsite
Dolphin Bay Diver's Retreat
Outback Hotel Fiji
Mana Lagoon Backpackers
Ratu Kini Dive Resort
Naqalia Lodge
Which Cruises Visit Fiji?
The scattering of the stunning islands across the South Pacific begs to be explored, especially the islands of Fiji. 
It is fascinating to compare the contrast between the bustling Indo-Fijian towns of Lautoka and Suva with the sleepy town of Savusavu, the tiny island village of Dravuni, and the coastal tourist hub of Port Denarau. 
It sounds like a dream, but which cruises go to Fiji? We go through some of the favorites in this list of cruises that visit Fiji.
Paul Gauguin Cruises
Regent Seven Seas Cruises
Windstar Cruises
 Holland America Line
P&O Australia
Norwegian Cruise Line
Carnival Cruises
Princess Cruises
Royal Caribbean
Celebrity Cruises
Some Insider Travel Tips For Fiji
Get a travel adaptor for Fiji
Don't rely on free WiFi
Staying or visiting a village? Bring a gift!
Try not to book too many things in advance
5.Always have some cash with you when leaving the resorts
Be friendly with the locals
Take every opportunity to try the local food
Check what is included in tours
Don't exchange money at the airport
A self-drive tour is a great way to explore Viti Levu
Consider all your options for getting around
Check the seasons that your bucket list activities are available
Travel in the shoulder and off-season to avoid the crowds
Be ready for Fiji's biosecurity
Keep yourself and the environment safe
Most water is safe to drink, but try to avoid tap water or rainwater
Don't expect much to happen on a Sunday
Cultural experiences are easy to find!
Tipping is welcomed! Give tips
Be a savvy consumer
Know some Fijian words and pronunciation
Remember Fiji is about more than just sitting by the pool
Explore the islands
Get Used to "Fiji Time."
Know what you can take home with you