Jamalpur district, on the western bank of the old Brahmaputra river, is famous for its largest factories, Nakshikantha, and handicraft products.
To the east are Sherpur and Mymensingh districts; in the west are Sirajganj, Bogra, Gaibandha, and Kurigram districts on the banks of the River Jamuna; in the north, the State of Meghalaya and Garo Hills in India, and in the south the Tangail district.
There are many tourist places in Jamalpur. Among the most touristy places to visit and historic sites in Jamalpur district are Lauchapada picnic spot, Gandhi Ashram, Jamuna Fertilizer Factory, Dayamayi Temple, Shrine of Hazrat Shah Jamal (R), Louis Village Resort and Park, Yamuna City Park, etc.
5 Top Tourist Places To Visit In Jamalpur

1.Maloncho Mosque/মালঞ্চ মসজিদ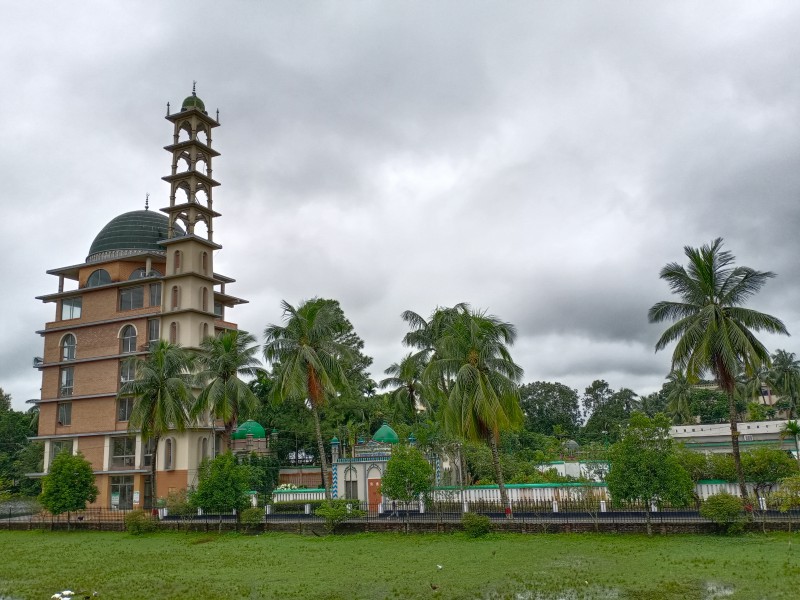 Image

The Maloncho Jame Mosque is one of the great places to visit in Jamalpur. The beautiful Maloncho Jame Mosque is located in Maloncho Children and Eye Hospital in Melandoh Upazila of Jamalpur district. 
The spectacular Maloncho complex has been constructed in a natural scenic environment in collaboration with the former Secretary and United Trust, with the combination of shrines, mosques, Kamil madrassas, women madrassas, Hafizia madrassas, and Islamic missions. 
There is a clear water lamp in front of the Maloncho Mosque with a dome surrounded by green trees and trees. The Maloncho complex has become one of the most visited places in the Jamalpur district due to its aesthetic beauty.
People Also Read: Amazing!! The Top 34 Best Travel Destinations In Bangladesh
2. Shah Jamal's Shrine/Shah Jamaler Mazar/শাহ জামালের মাজার – Historical Place in Jamalpur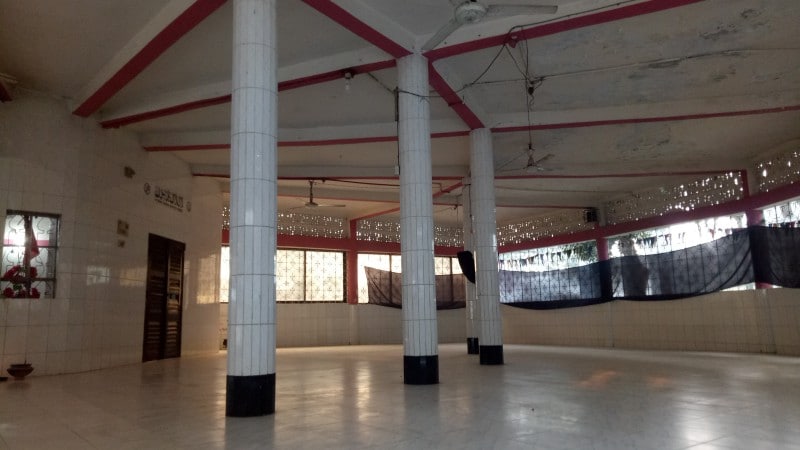 Image

The shrine of Pir Shah Jamal (a famous religious figure from the region) lies near Chapatli Ghat on the banks of the Brahmaputra river in Jamalpur district. Shah Jamal Mazar is a historical place in Jamalpur to visit.
During the reign of Emperor Akbar in 1586, Hazrat Shah Jamal (may Allah have mercy on him) came to the region from Yemen to preach religion. 
Sufi Darvesh Pire Kamel Hazrat Shah Jamal (R) spread religion to the Mughal court. Then King Akbar was interested in bearing all Khanka Sharif's cost of Hazrat Shah Jamal (R). 
He also sent a few Parganas donation certificates to Hazrat Shah Jamal (R). But Hazrat Shah Jamal (R) rejected this tempting proposal. This region became known as Jamalpur because of Hazrat Shah Jamal (R).
At present, the construction of The Shrine Sharif of Hazrat Shah Jamal has been modernized. And next to the cemetery is an old traditional mosque. 
Orosh Mahfil is performed here every year in a stream. In addition, every day, numerous devotees come here to perform The Mazar Sharif Ziyarat and for various purposes. Shah Jamal Mazar is a famous Jamalpur tourist spot.
People Also Read: 6 Awesome Netrokona Tourist Places To Visit
3.Doyamoyee Temple/দয়াময়ী মন্দির – Jamalpur Historical Place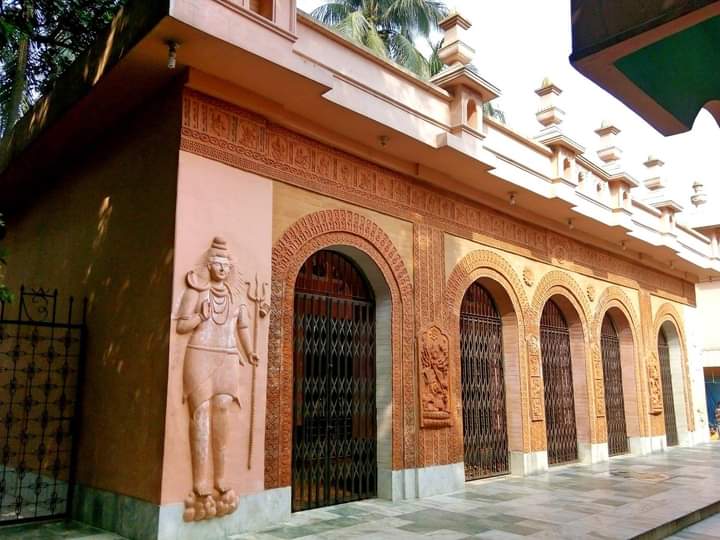 Image

Doyamoyee Temple is a traditional structure located at Zero Point in Jamalpur district city. Sri Krishna Roy Chowdhury established the temple in 1698 during the reign of Nawab Murshidkuli Khan. 
The Temples of Shiva, Kali, Natmandir, and Mansa Devi have been set up separately in the Doyamoyee temple built on about 65 percent of the land. There are also spectacular paintings of the 100-year-old carvings in the Doyamoyee temple.
The Doyamoyee temple, which is 321 years old, is open every day, and every year Hindus who attend the Ashtami Fair offer prayers to its various deities. 
The historic temple is open every day from 6 am to 10 pm to facilitate tourists from different parts of the country.
People Also Read: The 8 Stunning Top Tourist Attractions In Sherpur, Mymensingh
4.Luis Village Resort & Park/লুইস ভিলেজ রিসোর্ট এন্ড পার্ক – Jamalpur Picnic Spot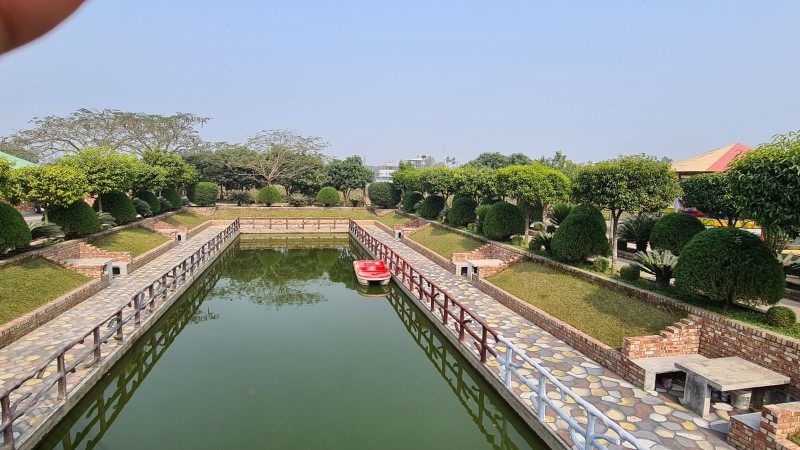 Image

Luis Village Resort and Park has been set up in a quiet environment at Beltia in Jamalpur district. 
Built over about 10 acres in 2016, the park has already attracted the attention of tourists from different parts of the country as the latest entertainment hub within the Mymensingh division. The Luis Village Resort and Park is a great picnic spot in Jamalpur.
The Luis Village Resort & Park

has 14 domestic and foreign rides, including a wonder wheel, bumper car, swing chair, Mary go round, mini train, coffee cup, and boat riding.
Luis Village Resort & Park also has children's toys and handicraft shops, fast food corners, clean restaurants, and night-time resorts. There is also a convention center here to organize any event.
Schedule & Entry Ticket Price
Entry tickets have to be collected for Rs 100 to enter Luis Village Resort and Park. The park is open to visitors from 10 am to 8 pm every day.
Contact
Mobile: 01712-012848
People Also Read: 13 Top Tourist Attractions In Mymensingh You Should See!!
5.Lauchapara Picnic Spot/লাউচাপাড়া পিকনিক স্পট – Jamalpur Tourist Spot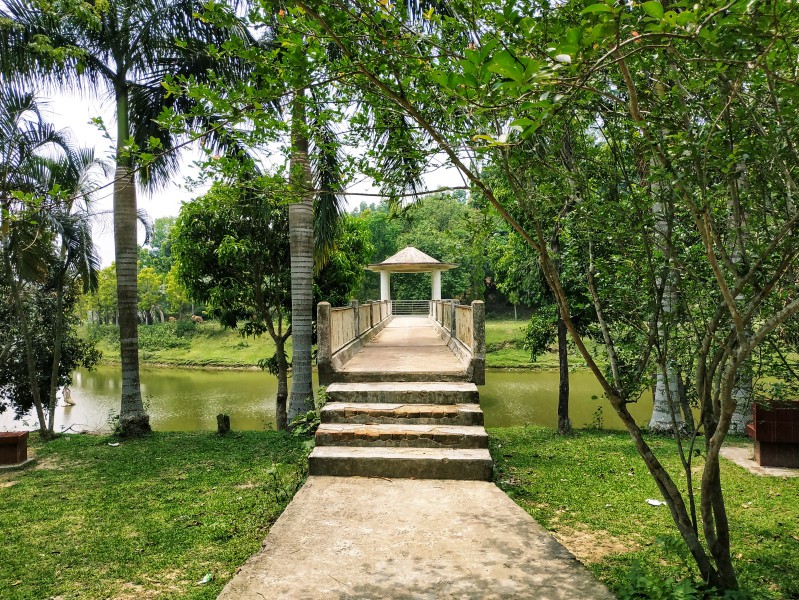 Image

Lauchapara Leisure Entertainment Centre or Lauchapada Picnic Spot is located in Bakshiganj Upazila of Jamalpur district bordering Bangladesh, India. 
Lauchapara's hills, forests, lakes, and indigenous lifestyles are decorated with beautiful natural beauty and attract domestic and foreign tourists. It is a wonderful tourist spot that anyone should go to in Jamalpur.
For the benefit of tourists, Jamalpur Zilla Parishad constructed a 'Nika' picnic spot across 26 acres of land in Garo Hills in 1996. 
There is another 60 feet high watchtower on a hill about 150 feet high at the Picnic Spot. From the top of this watchtower, rows of green mountains, cloud hide and seek games, and wonderful landscapes can be enjoyed. 
And the Lauchapara picnic spot has several rides and car parking for children, including swings, sleepers. Tickets have to be collected for Rs 10 to enter the park.