Although it is considered a small town, Magelang has many interesting tourist attractions to explore. From the modern concept to the rich history, you can find various beautiful destinations in the city located 75 km from Semarang.
However, many people don't know that the country is rich in tourist attractions and prefer to fly to the country of vacationers. 
Indonesia is not only the island of Bali and Lombok, not just Raja Ampat or Bunaken Marine Park. Magelang tourism can also be explored.
Make a trip to Magelang, a border area between Central Java Province and Yogyakarta Special Region. It's not too big, because the city is not as big as Semarang or Surakarta. However, Magelang's tourist destinations are no less than other surrounding areas. 
For those of you who like to visit rich tourist destinations, do not miss these amazing places in Magelang. Guaranteed, it will make your holiday more colorful!
21 Tourist Destinations in Magelang for a More Colorful Holiday
1. Candi Selogriyo (Selogriyo Temple)
This magnificent temple is located on the slopes of Mount Sumbing or precisely in Campurejo Hamlet. The location of Selogriyo Temple

is quite remote or far from the settlements. This hundred-year-old temple is thought to have been built in the 8th century A.D.—the reign of the Hindu Mataram Kingdom.
Not far from the temple area—about 10 meters away, you can also find a spring that looks like a shower. It is said that according to the surrounding residents, the spring can be used to cure various diseases and make people young.
2.Pinusan Kragilan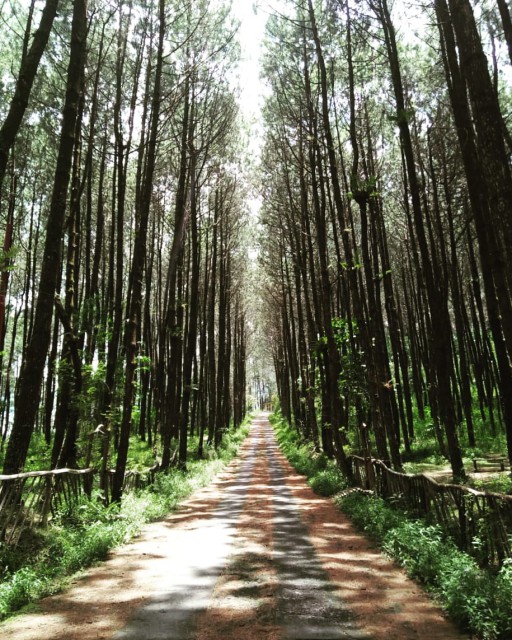 Photo Credit: Rafael Iwan

Located at the foot of Mount Merbabu, Pinusan Kragilan is a tourist attraction in Magelang dominated by a towering expanse of pine trees. By the visitors, this tourist spot is more familiarly called Top Selfie Pinusan Kragilan. 
This name is not without reason because many photo spots have amazing scenery. One of them is situated in the middle of the forest on a straight road near the entrance.
While exploring the forest and taking pictures, you can also walk along the Selo Tumpang River, which also flows along this pine forest. 
Just by paying Rp 10,000 (0.69$) per person, you can get a perfect holiday. However, keep in mind that you are not allowed to set up tents and camp here.
3.Ketep Pass
Photo Credit: Severinus Dewantara

Ketep Pass Is a tourist spot in Magelang that presents natural scenery in the magnificent Mount Merapi that can be seen from a fairly close distance. 
This tourist attraction in Magelang, formerly known as Ketep Lookout, was built on an area of 8000 square meters. There are many snack vendors in the vicinity, such as roasted corn vendors, instant noodles, and ginger milk.
In recent years, this tourist attraction in Magelang has undergone significant developments. The museum displays all types of information related to Mount Merapi, not only in viewing booths but also in a collection of artifacts dating back to the prehistoric era. 
In addition, there is also a mini theater that will play historical films of Mount Merapi, Pancaarga equipment, and binoculars.
Read more: Baam!! Top 11 Best Places To Visit In Lombok, Indonesia
4. Candi Pawon (Pawon Temple)
Located in Borobudur Village, Pawon Temple is also an important historical and cultural site in Magelang. If the word Pawon is generally interpreted as a kitchen or a place to cook, the term in Pawon Temple

is considered to have the meaning of Pawuan or place to put Awu (ash).
At the time, this site was believed to be a location where King Indra's ashes were kept. King Indra descended from the Shailendra dynasty, which is also known as King Samaratunga. A unique aspect of this temple is that it has been designed specifically for storing the weapons of Dewa Indra, the ruler of lightning.
5. Candi Borobudur (Borobudur Temple)
Built during the ancient Mataram kingdom—under the reign of the Shailendra dynasty, the construction of the Borobudur Temple is estimated to begin around 770 AD. As one of the world heritage sites, this temple is still actively used to hold sacred celebrations.
Every year Buddhists from all over the country and the world will come to the grounds of Borobudur Temple to celebrate Vesak holy day—which is also followed by lantern festival.
So, for those of you who want to know the complete review of the splendor of Borobudur

and tips on obtaining promo tickets to this historic destination, try to open the official website or use the ShopBack app that offers cash back on every booking through the service.
6. Candi Mendut (Mendut Temple)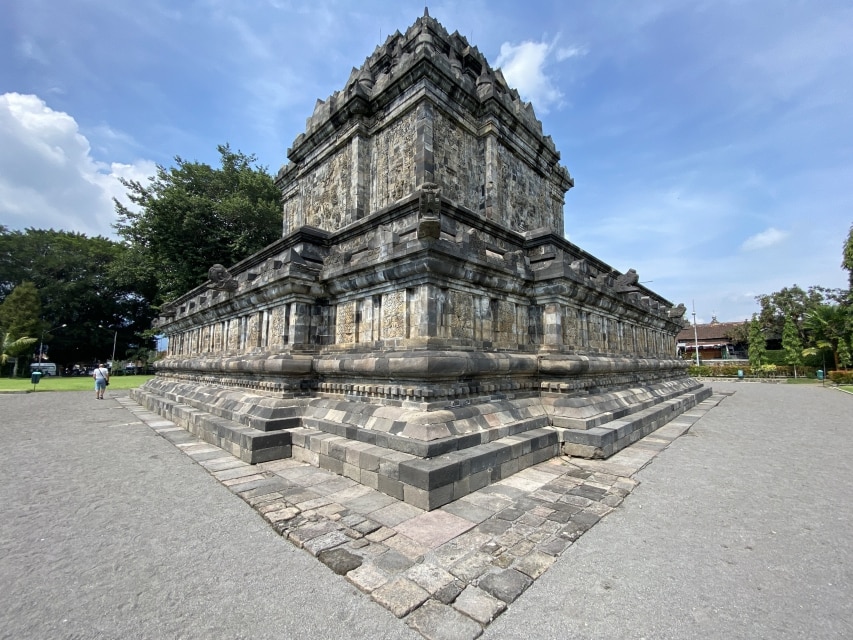 Located in Mendut Village, this temple can be reached by about 3 km from Borobudur Temple. Until now, it is not known when this temple was built. However, J.G. de Casparis—a Dutch philologist, argued that King Indra of the Shailendra dynasty built the temple.
The age of this temple is estimated to be older than Borobudur Temple. Meanwhile, in the inner area of the temple, you will be treated to a view of three Buddha statues. Each statue also features a different position, which of course, will be very interesting if you dive deeper into the meaning behind it.
Read more: Woah!!! The 7 Best Places To Visit In Sumba
7.Gunung Andong (Mount Andong)
Photo Credit: M Talifun

Merapi is famous in Magelang, but there is also Mount Andong which is said to be friendly for those of you who are novice climbers. The mountain has a height of 1,726 meters above sea level, easy, and only takes 1.5 hours to get to the top. 
The short trip will certainly pay off with a beautiful view from the top of the peak. Immediately put it on the list!
8.Desa Candirejo (Candirejo Village)
Photo Credit: Lilis Hardini

It is not appropriate to visit Central Java but not feel the warmness of the people. Well, in Magelang, there is Candirejo Tourism Village that presents the friendliest smile from its residents. 
Moreover, if you are lucky, you can also witness typical traditions such as Nyadran, Alms of the Earth and Wayangan, etc. There is also a home industry for pandan and bamboo handicrafts.
9. Candi Ngawen (Ngawen Temple)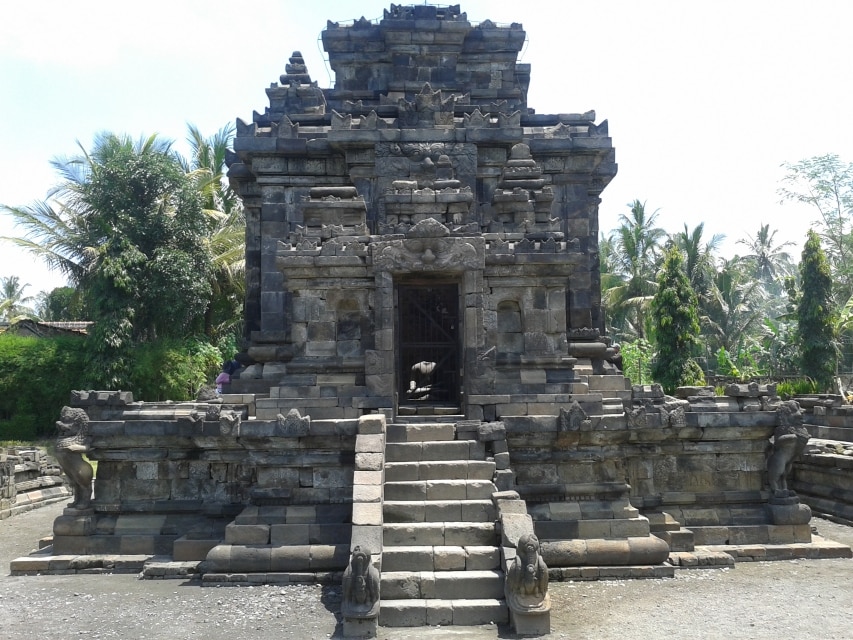 Offering a beautiful and green atmosphere, the surroundings of Ngawen Temple give you the perfect place to stay away from the hustle and bustle of the city.
Located in Ngawen

Village, the location of this temple is only 5 km from Mendut Temple. There are a total of five temples located inside the Ngawen Temple complex. But unfortunately, only one temple can be restored to become a whole building, while the other leaves only the structure of the legs.
Read more: 10 Top Tourist Attractions In Dieng – Perfect For Nature Lovers!
10. Candi Umbul (Umbul Temple)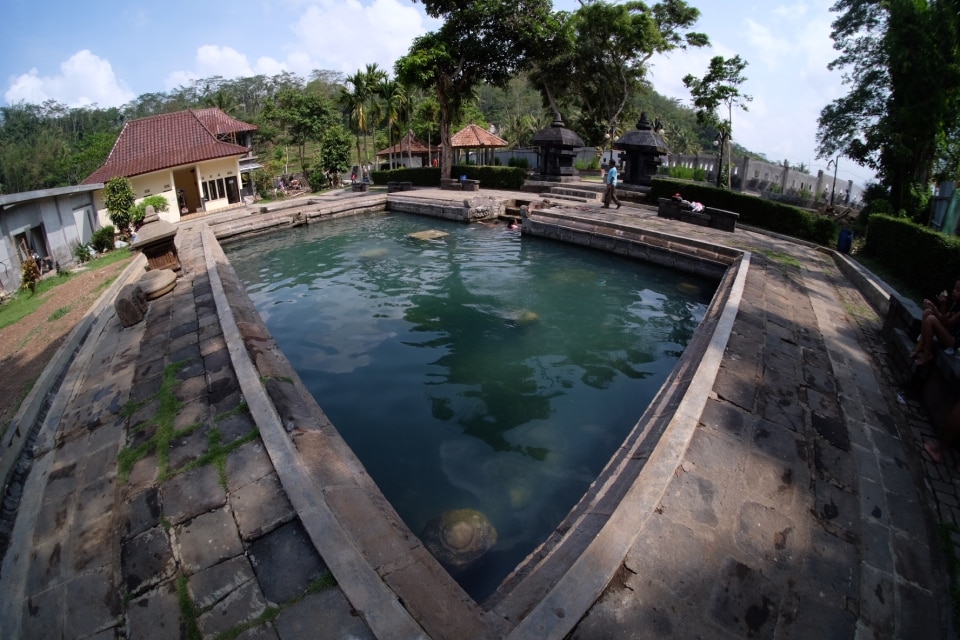 Unlike other temple complexes featuring stone structures, Umbul Temple is an ancient bathing site. You can find two medium-sized pools when you stop by the temple's location—a hot and cold pool. The term umbul itself is interpreted from the word mumbul. In Javanese terms, the word is described as water that pops out of the pond and forms bubbles.
Interestingly, the natural hot spring pool in Umbul Temple

does not emit a sulfur smell at all. The color of the water in both pools is also clear. In the past, this temple was also the bathing place of the king's daughters.
Here are six historically rich destinations in Magelang that will give a new color to your travels. To make your trip more cost-effective in your pocket, also visit a promo aggregator service, such as ShopBack, for example, to get attractive cashback.
11.Alun-Alun Kota Magelang (Magelang City Square)
Photo Credit: k potro

Visiting a city and not visiting its square will certainly lead to a lowered standard of enjoyment. In Magelang, you should utilize the central city malls at night to get the most out of your visit. 
You can shop, check out the old buildings and walk around while having some typical food. Kupat Tahu and Sop Serenek should not be missed.
12.Rumah Kamera (Home Cameras)
Photo Credit: Abdullah Rudiyanto

Magelang has a building that looks similar to DSLR cameras, you know. It is not far from Borobudur Temple, and it turns out that this building is a gallery of paintings by Tanggol Angien Jatikusumo. 
The gallery has four floors, each with its unique theme that you should explore. After you are done, take a picture in front to capture this unique moment.
Read more: The 7 Wonderful Attractions In Bima Lambu (NTB)
13.Kali Progo (Progo River)
Photo Credit – Andriyansyah Nova

For two hours, you will cross a river full of beautiful scenery on both sides. For those who wish to get more adrenaline-pumping, Kali Progo or Progo River are the best places.
14.Air Terjun Sekar Langit (Sekar Langit Waterfall)
Photo Credit – Ardyanto kurniawan

After getting tired from Mount Andong, you can rest or refresh at Sekar Langit Waterfall. It is located at the foot of the mountain or in Grabag Subdistrict, Magelang. 
The atmosphere is still very natural you will get here. It is said that this is the place where Jaka Tarub peeked at the angels who were cleaning themselves.
15.Curug Silawe
Photo Credit – Bintang Kejora

At the foot of Mount Sumbing in Sutopati, Kajoran Regency, this beautiful waterfall is located in Kopeng Kulon Hamlet. Although the road to the waterfall is a little bumpy, the last sight you will see is pretty satisfying.
To get to this waterfall, you can travel through Purworejo – Magelang highway, then turn at the T-junction of Krasak. Prepare a strong physique to pat the terrain quite tiring.
Read more: The Best 23 Places To Visit In Indonesia
16.Grojogan Kedung Kayang
Photo Credit: G.A.B Relu B.

Grojogan means waterfall, Grojogan Kedung Kayang means Kedung Kayang Waterfall. This waterfall is located in Wonolelo Village, Sawangan, directly adjacent to Klakah Village, Selo, Boyolali. 
The view is more enjoyable from the path between the valleys. In summer, when the river flow is clear and cold, it is ideal for a dip after exploring the Merapi slopes.
17.Punthuk Setumbu
Photo Credit: Hermanto Yuannata

For those of you who are hunters of sunrise scenery, Punthuk Setumbu is a must-visit place when it comes to Magelang. Hill with a height of 400 meters above sea level and located in the southwest of Borobudur Temple will present a breathtaking morning view.
There are a couple of interesting tourist attractions in Dusun Kerahan, Karangrejo. One is, of course, the sun rising from the top of the hill. This picture matches your morning commute.
18.Museum OHD
Photo Credit: Isa

Magelang city is not only rich in tourist destinations that offer exotic natural scenery. You can also find other interesting attractions, such as OHD Museum. 
Located at Jalan Jenggolo No. 14, Magelang City, this museum is a private museum owned by Dr. Oei Hong Djien that displays all the objects of his collection. The name of this museum is also taken from the abbreviation of its name, OHD.
Dr. Oei started displaying his collection in 1970. To date, more than 2,000 collections have been displayed in the museum. This tourist attraction in Magelang is open from 10.00 to 17.00 WIB every day, except Tuesdays and holidays. 
The entrance fee you have to pay to see Dr. Oei's collection in this museum is Rp 50,000 (3.46$) per person.
Read more: 8 Things To Do In The Great Asia Africa, Bandung
19.Bukit Tidar (Tidar Hill)
Photo Credit: Aduhai Studio

Tidar, commonly known as "Pakunya Tanah Jawa," is a training ground for the local military academy in Kuala Lumpur. The origin of the name was not careless. 
It is said that in ancient times, everyone who visited this hill always died, or in Javanese, it was called "modar." Ari said Tidar himself was "dead" or "modar."
Rows of towering pine trees make this tourist spot in Magelang still look beautiful and fresh. A short walk away, and you will find a sacred tomb that is said to be the conqueror of this hill, namely Shaykh Subakir. 
Not far from the tomb of Shaykh Subakir, there is another tomb belonging to Kyai Sepanjang, namely the spear of Syaikh Subakir, which is up to seven meters long.
20.Gereja Ayam (Chicken Church)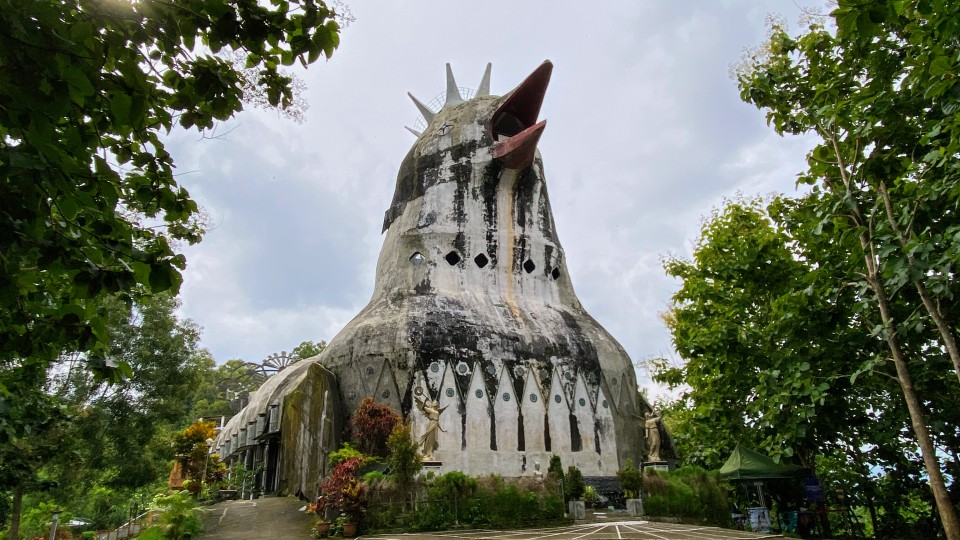 Photo Credit: Chicken Church

This Magelang tourist spot is a chicken-shaped church that sits on its head, crown-like. This tourist destination is suddenly very popular since it was used as one of the settings in the legendary film Ada Apa with Cinta 2. The unique shape of the building is one of the main attractions of this church.
The Gereja Ayam has four levels. In the first level, you will find the area of the church room that is usually used as a place of worship. Then, going up one level, you will find the chicken's neck and its beak racing in the next level. 
At the top, you will be treated to amazingly beautiful natural scenery in the last level.
Gereja Ayam is located in Gombong Village, Kembanglimus Village, Magelang Regency, exactly 2.5 kilometers from Borobudur Temple. If you want to visit, prepare an entrance fee of Rp 5,000 (0.35$) only.
21.Taman Kyai Langgeng (Kyai Langgeng Park)
Photo Credit: Danoenk Haircut

This tourist attraction in Magelang is an educational-based recreation park for children and families. Kyai Langgeng himself was a freedom fighter during the rebellion with Prince Diponegoro, whose tomb can be found in one of the areas in this 5-hectare park. 
In addition, there are various facilities and various exciting game rides that you can try at this tourist attraction in Magelang. 
Artificial forests become the most amazing natural scenery that will faithfully accompany your visit.
Besides nature tourism, you can also invite your children to try the fun of water rides, education, adventure, games, and religious tours. However, you will be charged an additional fee on some rides, such as water ball, swimming pool, and flying fox.
Located on Jalan Cempaka No. 6 Magelang City, Kyai Langgeng Park is not far from Artos Magelang shopping center. This park is open every day until 16.30 WIB with an entrance ticket price of Rp 25,000 (1.73$) only.