Are you looking for a safe destination to visit for the summer? Discover undiscovered France and the charm of the 11 most beautiful medieval villages in France.
Traveling the country to discover medieval villages is one of the unique things to do in France. Occitania, Nouvelle-Aquitaine, Brittany, and many other regions are full of areas still undiscovered. 
So, climb into your time machine and on your way to the Middle Ages. In addition to creating unforgettable memories and resting, you will enrich your knowledge of the history of France. There's no way to resist.
Undiscovered France: 11 Most Beautiful Medieval Villages In France
1. Undiscovered France – Saint-Guilhem
Located at the foot of the Larzac plateau, this destination was awarded the prestigious "Grand Site de France" label in 2010. And for a good reason! You will discover breathtaking picturesque alleys and craft shops waiting for you.
In addition, this place is very famous among hikers. Forty-nine paths and walking routes crisscross this pretty medieval city. Download the map of the circuits from the official website of the tourist office before leaving. 
Moreover, everything is done on foot in Saint-Guilhem-le-Désert. To get there, park in the parking lot of the Devil's Bridge. Take advantage of free shuttles to access it (in high season).
To visit: cross the Passerelle des Anges to reach the Devil's Bridge on the way back. You will enjoy a breathtaking view of the gorges of the Hérault. Rent canoes and paddles, or simply take a dip. In July and August, swimming is supervised.
People Also Read: The 12 Famous And Best Animal Parks In France To Visit
2. Undiscovered France – Collonges-la-Rouge
Nestled only about twenty kilometers from Brive-la-Gaillarde, it is the most atypical of medieval villages in France. For the record, its former mayor Charles Ceyrac had the idea of this label in 1982. His goal? Enhance the charm of the local villages.
Collonges-la-Rouge is an architectural ruby. With its fortified towers and red stone walls, you will feel you've never been anywhere like this before. 
Where does this unusual color come from? Iron oxidation of sandstone between Brive and Meyssac. 
Château de Vassignac, Chapel of the Penitents, Castel de Maussac: your eyes will no longer be where to land.
Finally, take a tour of the Mermaid's house to investigate the village's rich past. Built in the sixteenth century, it houses a museum of art and popular traditions. 
History lovers, discover his beautiful collection of fossils and everyday objects of the past on the first floor.
Lazy tip: enjoy a cold drink on a terrace. Then, let yourself be bewitched by outdoor street performances at the end of the day. Theatrical performances are performed every Tuesday at 9:30 pm on the Place du Lavoir.
People Also Read: The 12 Most Beautiful French Islands To Visit – Natural Gateway France
3. Undiscovered France – Moncontour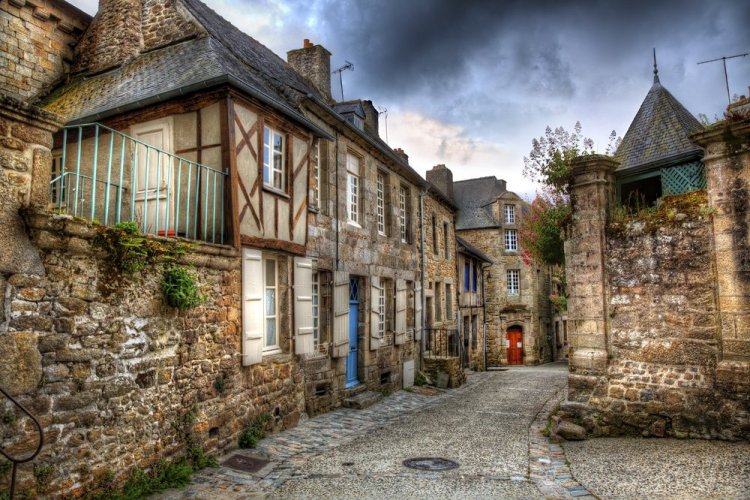 Before the annexation of Brittany to France in 1514, Montcontour was one of the strongholds of the region. Medieval city par excellence, it produced linen and hemp canvases. 
Stroll through its medieval streets and admire its ramparts before taking a horse-drawn carriage ride. A unique experience that will amaze both young and old.
Take the opportunity to try Breton cuisine and its iodized flavors. Consume shellfish, crustaceans, and ultra-fresh fish without moderation. 
In addition to being good for health, they will delight delicate palates. For the most greedy, finish your meal with a sweet pancake. 
A must-see: the Saint-Mathurin church. Discover its six glass roofs, which were built in the sixteenth century. The latter constitutes one of the most beautiful sets of painting on glass in Brittany. A vision in which no stone is left unturned.
People Also Read: The 12 Most Beautiful Roads In France For Road Trips
4. Undiscovered France – Conchs
This green village located in Aveyron is a peaceful corner of paradise. As soon as you arrive on the premises, you will be captivated by the surrounding charm. 
It is located at the foot of the Dourdou River in the Occitanie region. Its cobbled streets and half-timbered houses will transport you directly to the Middle Ages. Residents will tell you this place is full of a thousand treasures.
You should also visit its abbey church. This masterpiece of Romanesque art from southern France has been a UNESCO World Heritage Site since 1998. 
If you have not yet gone to conquer Conques, it is high time to get started! And if you are passing through for several days, opt for an unusual home. At the Duzou farm, floating huts or perched in the trees will give you unforgettable sensations.
Culture point: walk the alleys of Conques in search of public fountains. Built in the Romanesque period, they allowed pilgrims to Santiago de Compostela to quench their thirst. Today, they bring authenticity to the city.
People Also Read: The 9 Best Places To Watch The Stars In France-Stargazing In France
5. Undiscovered France – Eze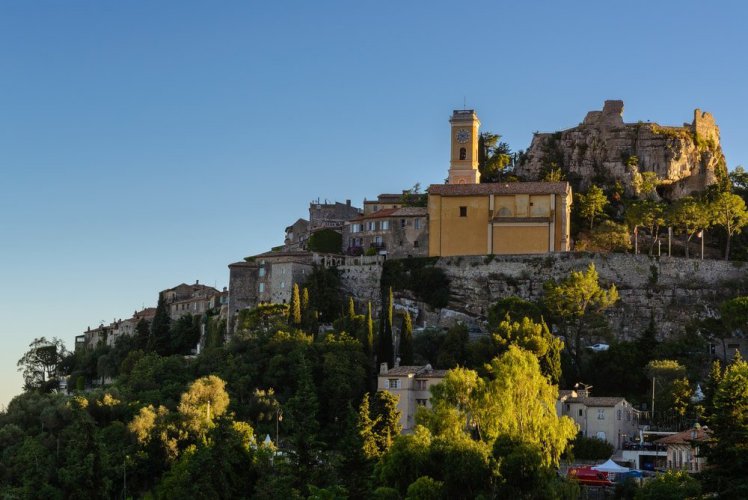 This vulture nest perched 429 meters above the sea is stunning. Listen to the cicadas singing or enjoy a pleasant shady beach. Admire the pink facades of the villas on a walk on the city's heights. 
Its microclimate allows it to grow plants with aphrodisiac properties and stunning colors, making it one of France's most beautiful medieval villages.
To identify the traditions of this village and observe its plants, a break in the exotic garden is essential. Echinocactus, prickly pear, Neobuxbaunia… 
Explore the thematic route of this botanical garden and discover its fifteen female earthen sculptures. Then, the church of Notre-Dame-de-l'Assomption and the Chapel of the White Penitents are to be visited.
Finally, go to the Galimard perfumery at the gates of the village. This museum is a subsidiary of its parent company located in Grasse. The staff is amiable, and the free tour is fascinating. 
Soap and cosmetics are local specialties. Another advantage is that their products are sold at factory prices. Linking the useful to the pleasant is always a source of pleasure!
Zen tip: stroll through this village with old stones and side streets early in the morning and late at night. As well as avoiding tourists during the day, you will get to see the place metamorphose. 
While strolling, do not hesitate to deviate from the main aisle. Without much effort, you will come across points of view to die for…
People Also Read: The 15 Most Beautiful Gorges To Visit In France – Best France Canyons
6. Undiscovered France – Provins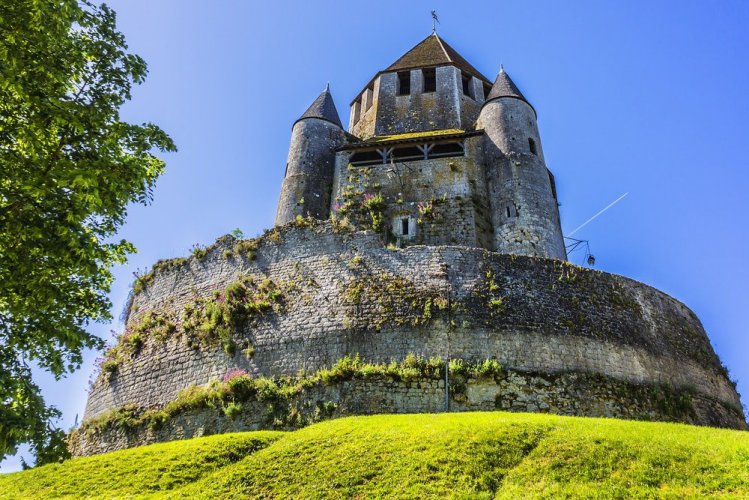 If you live in the Paris region or the north of France, you don't have to go that far to discover one of France's most beautiful medieval villages. Located halfway between Paris and Troyes, Provins has a unique medieval atmosphere.
Start your visit with the Caesar Tower, a symbolic city monument. This majestic dungeon enjoys a breathtaking view of the city and the surrounding fields. 
Whether you prefer to stay between heaven and earth or along the water, there is a wide range of activities that will delight you. Hiking, trail running, microlight, fishing, or water skiing: the sources of pleasure for sportsmen and thrill-seekers are endless.
Looking for memories? Stroll through the cobbled streets to meet local artisans and regional creators. Buy original clothes and objects like no other. 
You can even leave with a homemade medieval costume. So many ingredients that will make your holiday unforgettable.
People Also Read: 8 Best Weekend Ideas In France For Couples Or Families At The Last Minute
7. Undiscovered France – Perugia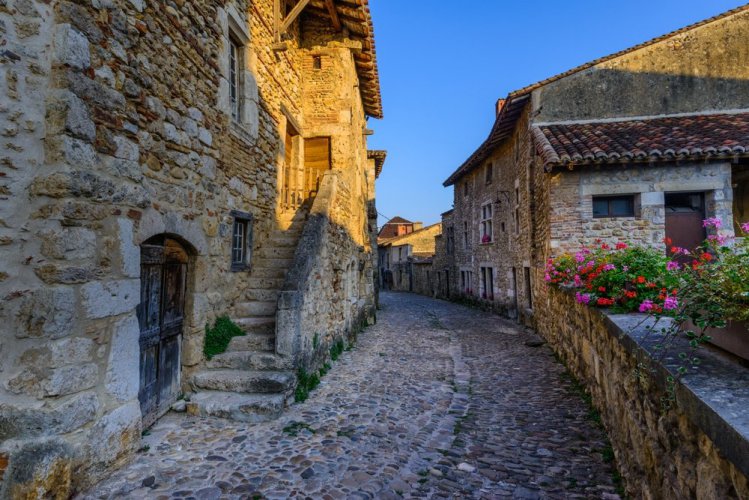 From Lyon, you will only have half an hour's drive to discover this ancient city of weavers. 
Two ramparts surround this magnificent flowery location. Once crossed, time stops. Innkeepers, papermakers, and calligraphers will welcome you warmly.
In June, you may come across knights and princesses at the medieval festival. These characters of yesteryear like to have a lot of fun. 
The city center is not easily accessible. Try parking in the nearby area and walking to the tourist office. 
There are a thousand and one pieces of information outlining the medieval and preserved character of Pérouges.
Not to be missed: the gourmet specialty of the region. The galette de Pérouges nature or pralines made people happy. You can go there with your eyes closed!
People Also Read: The 14 Most Beautiful Natural Parks In France
8. Undiscovered France – Pujols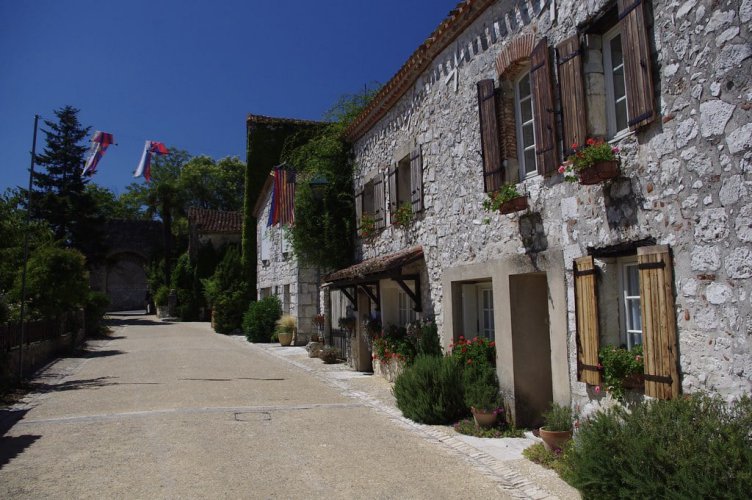 Between fortified gates and the remains of its castle walls, Pujols is full of architectural elements evoking medieval times. Perched on the heights of Villeneuve-sur-Lot and not far from Bordeaux, this village will appeal to history lovers.
Before going on an excursion, go to the tourist office. There, the guides will tell you many secrets. 
And to relax at the end of the day, go to the malbentre aquatic center. You can enjoy a hammam, massage showers, and a wild river.
Finally, visit the Rustic Toy House for free to end your stay in style. You can admire many wooden objects presented by hot people.
People Also Read: The 20 Most Famous Surf Spots In France
9. Undiscovered France – Limeuil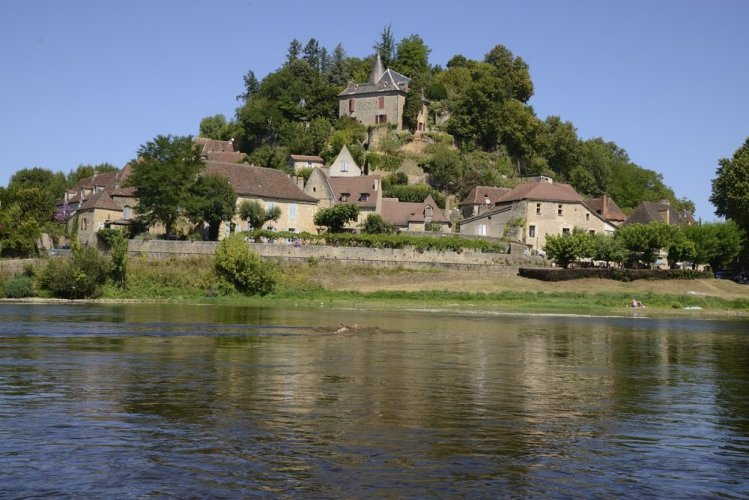 An absolute archetype of the medieval city, Limeuil is one of the most beautiful French villages. 
The latrines, aronnes, and old shops can change your scenery within minutes. Stroll through the village's steep streets to contemplate its beautiful stone houses.
Then, stop at the panoramic gardens of Limeuil. In addition to being magnificent, they offer you a panoramic view of the surrounding landscapes. You can't miss that! 
You can also play escape games to find out more about the gardens in an informative and fun way. This activity is ideal, whether you are going with family or friends.
People Also Read: The 10 Best Aquariums In France You Should Visit
10. Undiscovered France – Yvoire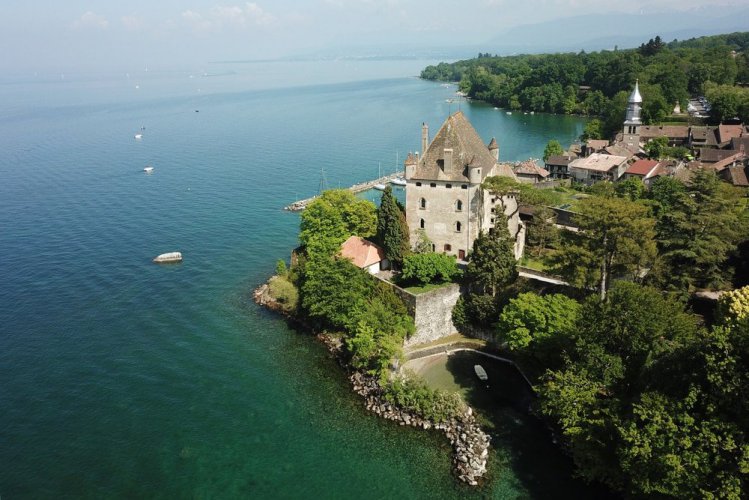 This unique fortified village borders Lake Geneva. If you are French or Swiss, you will be awed by this village. 
Medieval city par excellence, this place is an old fishing village. If you want to visit this incredible fortress with a choice guide, make an appointment directly on the tourist office's website. It lasts 1 hour 30 minutes and is well worth a visit!
People Also Read: The 7 Best Places To Go Wild Camping In France
11. Undiscovered France – Dole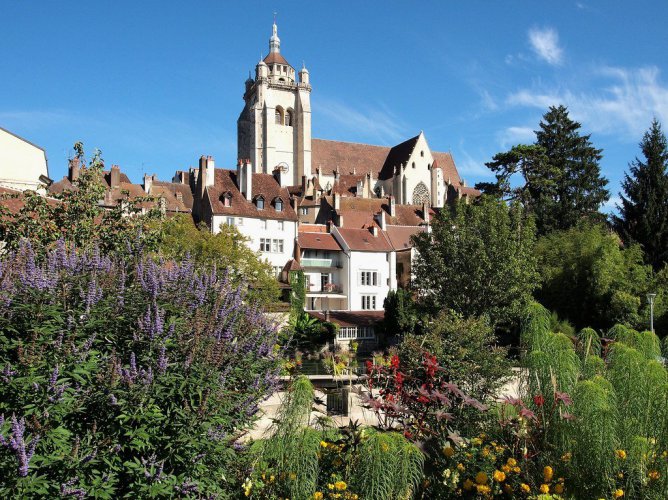 Located near Dijon, Dole is a gastronomic city full of mysteries. A gastronomic fair reserved for labeled products and national producers occurred from 20 to 22 November 2020. Start at the tourist office by getting a map of the Route of the Perched Cat. 
This tour has been specially designed for tourists to discover this medieval village at their own pace.
Stroll through the alleys of Dole before admiring the Canal des Tanneurs: a charming place. Finally, don't forget to climb to the top of the city's Collegiate Church. You will then enjoy a breathtaking view of this authentic village and its divine surroundings.
Who said that a successful holiday had to occur at sea or in the mountains? Enjoy the crazy charm of the most picturesque medieval villages in France.