Ronda enters through the eyes: Few places in Malaga are as charming as this city. But perhaps you still don't know that Ronda also enters through the mouth because you can eat wonderfully here!
With this list of restaurants where to eat in Ronda, we hope to advise you and help you choose among the best restaurants in the city to enjoy the magnificent gastronomy of Malaga while you know this beautiful town.
With dishes and products as exquisite and well known as the oxtail, Migas, game meats, sausages such as black pudding, Migas with chorizo, porridge, lamb stew, beans with tomato, or tasty desserts.
Among which stand out the Yemas del Tajo and Rosquillas de Ronda. Ronda's gastronomy is another reason you should visit this city that we are sure will not leave you indifferent.
Here is the list of Best Restaurants in Ronda, Spain:
People Also Read: 
What Are The Best Free Tours In Ronda, Spain
Is Ronda worth visiting
Best Places to visit in Ronda, Spain
Free Things to do in Ronda, Spain
Best things to do in Ronda, Spain
Where To Eat In Ronda? The 9 Best Restaurants In Ronda, Spain
1. Tropicana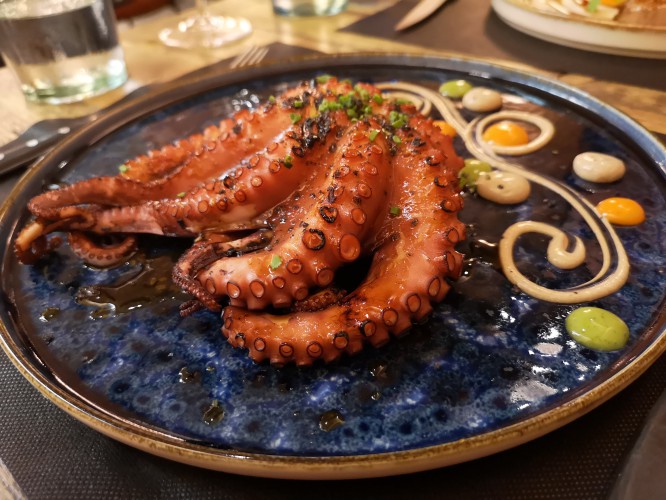 Tropicana is undoubtedly one of the most recommended restaurants in Ronda and one of the most popular restaurants among visitors and locals alike, whether you are planning on having lunch or dinner.
An incredible menu emphasizes quality products, avant-garde cuisine without losing sight of tradition, and a staff that cares for every detail. 
Among all the dishes, we recommend the crispy oxtail. It is one of the specialties of the house. Tuna tasting, Iberian prey, risotto with octopus, and dessert cheesecake are also incredible.
The price of the dishes is between 15-20 euros, but we recommend ordering a starter plus two dishes to share between two people to try more options. It is one of the best places to eat in Ronda, Spain.
Address: Calle Virgen de los Dolores 11
Hours: every day from 12:30 to 15:30h and 20:15h to 22h.
People Also Read: Is Ronda Worth Visiting? The Things You Need To Know Before Goin

2. De Locos Tapas – One of Ronda's cheapest and most recommended restaurants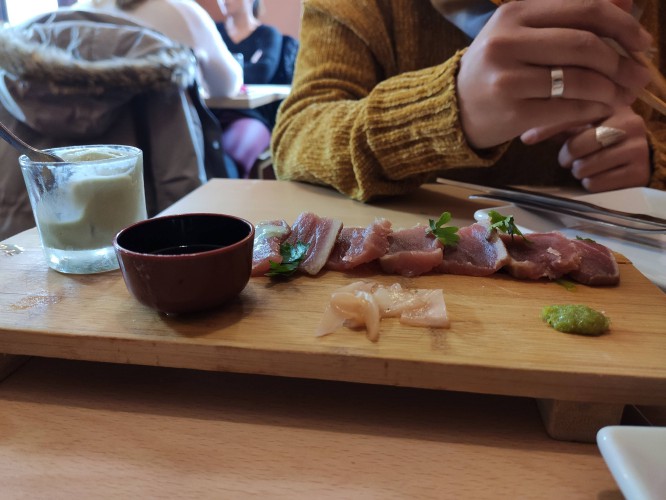 Ideally located near Almocabar, this tapas bar is perfect for lunch or dinner-based tapas; the quality product, the care taken to prepare the food, and the avant-garde touch make it one of the best restaurants in Ronda.
Of all the options on the menu, we recommend you not to miss the piparras for 3 euros, which are a vice, the mollete for 3.25 euros, the tataki for 5 euros, the eggplants for 3 euros, which are fantastic, the octopus for 4 euros and the cecina for 3.5 euros.
As you can see, this place also has very reasonable prices making it one of the cheapest restaurants in Ronda if we consider the quality-price ratio.
Address: Plazuela Arquitecto Francisco Pons Sorolla, 7
Opening hours: Wednesday to Saturday from 13h to 15:45h and from 20h to 23:15h / Monday and Tuesday from 20h to 23:15h.
People Also Read: What Are The Best Free Tours In Ronda, Spain?
3. Taberna Quinto Tramo – Another of the recommended restaurants in Ronda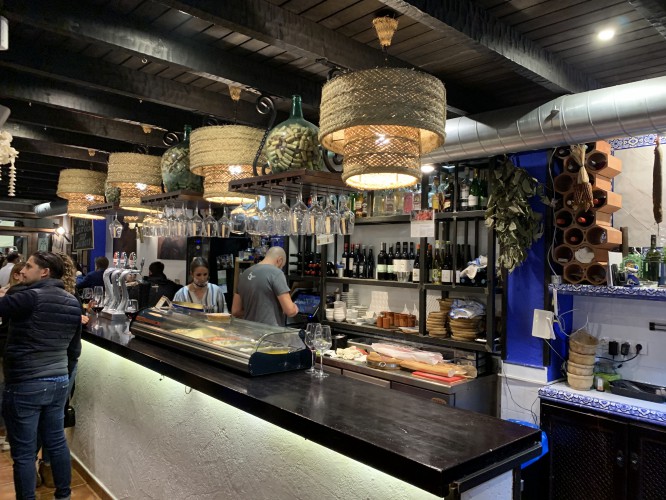 If you wish to experience Ronda's gastronomy stylishly and enjoy the quality and traditional products, then this is another restaurant we recommend in Ronda.
We recommend you not to miss the patatas bravas, the lagartitos, the pan bao with cheeks, and the shrimp tempura. However, we are sure that whatever dish you choose from the menu will be worth the price.
The price of the tapas is 2-3 euros, half portions about 6 euros and cuts about 10-12 euros.
Address: Carrera Espinel 75
Opening hours: every day from 13h to 16h and from 20:30h to 00h / Sunday and Monday closed.
4. Maria's House: Best Ronda Restaurant
Located very close to the Puerta de Almócabar, Casa María is the perfect place to eat in Ronda if you want to enjoy a lunch or dinner where tradition is always present at the table, and surprise is the main protagonist.
Yes, it is a surprise, as they do not have a menu, and you will eat whatever they plan to prepare that day, always considering your allergies and tastes.
If you're dining for lunch or dinner, don't forget that the dishes are plentiful and include a first, second, and dessert. Therefore, if you are not a big eater, perhaps the best alternative is to go for lunch.
The price of the menu is 30 euros per person.
Address: Plaza Ruedo Alameda 27
Opening hours: every day from 12h to 22h.
5. Siempre Igual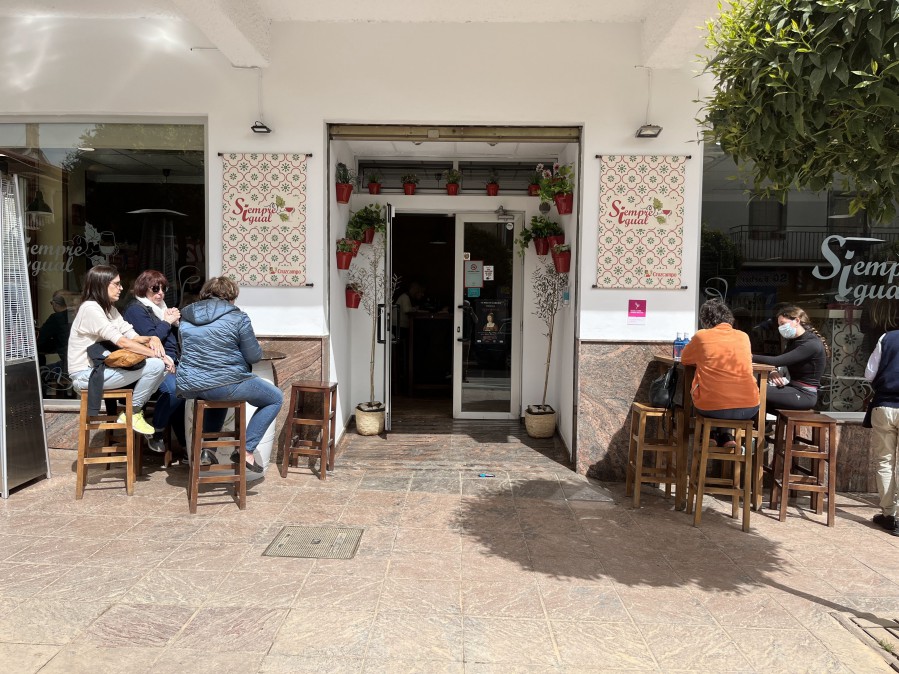 With a menu that highlights dishes such as cheeks, eggplant, sirloin croquettes, and porra antequerana, whatever you choose will be an absolute pleasure for the senses.
The price of the tapas is between 1.20-3 euros, and the portions are about 10 euros.
Address: C/ San José, 2
Opening hours: every day from 12h to 16:30h and from 20h to 23:30h.
6. Bar El Lechuguita – One of the best places to eat in Ronda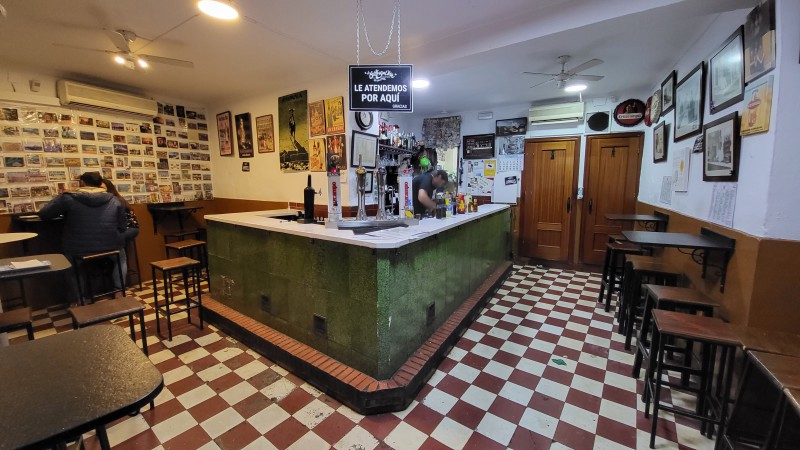 A tapas route in Ronda would not be complete without a stop at this bar. The bad thing is that it is tiny, so you might have to wait (luckily, there are a handful of other recommended places on the same street). 
The tapas cost 0,90€ and are very varied: from chickpeas with chorizo and black pudding to smoked cod toast, from quail egg with ham to marinated pork loin with cheese, from pringá to goat cheese with raspberry… and of course the tapa of the house: a fresh head of lettuce with dressing.
7. Bodega San Francisco
The place offers homemade food and a relaxed atmosphere, where traditional Andalusian dishes are available. 
There are both tapas (1-2,50€) and half portions and raciones. The extensive menu includes meat, fish, and vegetarian dishes. One of the star tapas is the ensaladilla, so you know where to start if you like it.
8. Las Maravillas Restaurant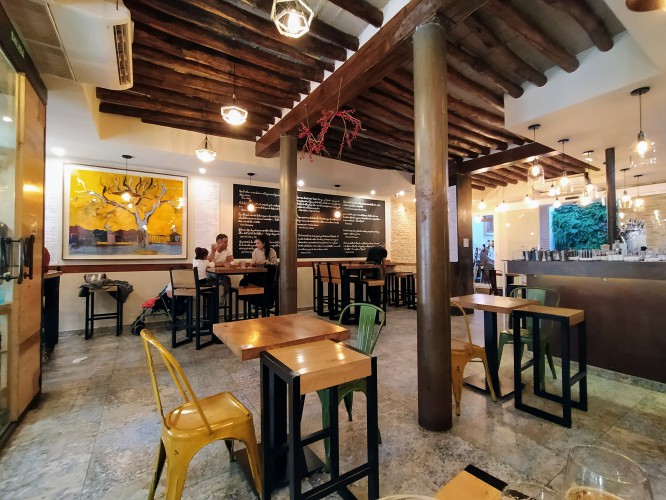 The name is well-chosen: the tapas here are a marvel and entirely original, like the low-temperature egg with potatoes and torreznos land or the chicken satay and basmati rice or tuna tataki. 
They also have a menu that offers classic recipes (delicious oxtail) and several culinary nods to ethnic cuisine (from ceviche to poke bowl). Average menu price: 10-15€. Tapas: 1.5-3€.
9. La Taberna, to try a delicious oxtail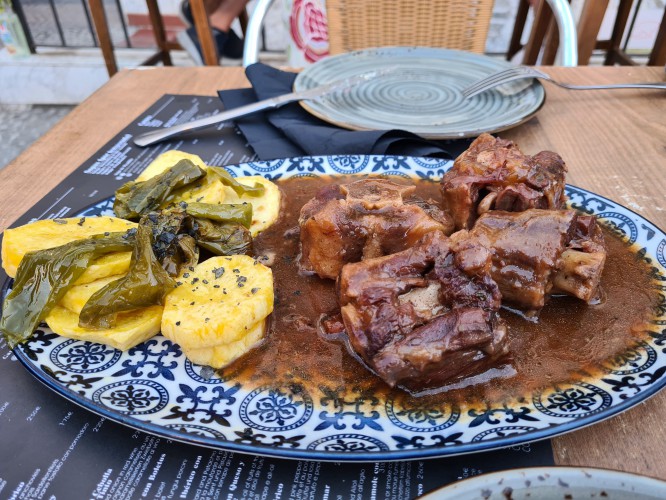 Here they prepare one of the best oxtails in Ronda, which they also serve with a rich chestnut sauce (15€). If you prefer to continue tasting tapas (1-3€), delicious ones are also! Everything from montaditos to skewers of meat and fish, cheeks, hamburgers, or curry prawns.
So, what do you think is the best restaurant in Ronda?