Last Updated on 27/07/2022 by Alfred
You must be wondering what best things to do in Qatar during the world cup? What you can experience in the city and surroundings?
Well, no need to worry, we got your back. Who doesn't love traveling? Everyone does.
People from all over the world come to cheer up their favorite teams. They won't miss the chance to explore this stunning middle-east country.
There are lots of best and fun and best things to do in Qatar. Lots of beautiful places will stun you too and will make your trip to Qatar memorable.
Qatar is hosting the FIFA world cup for the first time. Football fans from all over the world will be in Qatar this November till December.
Here are the "Top 26 Best Things to do in Qatar during FIFA World Cup Qatar 2022" :
Best Things to do in Qatar during FIFA World Cup Qatar 2022
1. Go Dune Bashing Adventure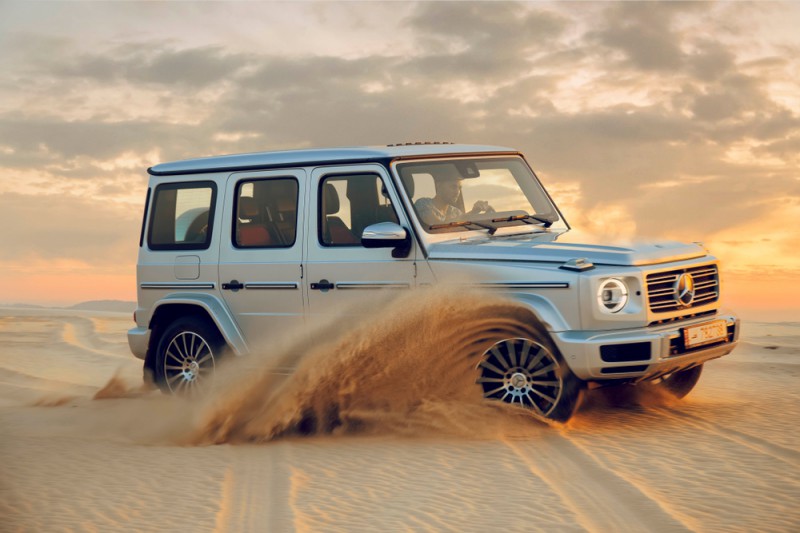 When the name middle-east countries appears, the first thing that comes into our mind is Sand. As we have seen sand all over these countries in movies.
Well, you already got the vibe of what I'm gonna tell you to do here. Dune bashing is one of the must-try things to do in Qatar. Without it the trip to Qatar can't be completed.
As dune bashing is a very famous activity to do in Qatar. There are many tour operators or companies out there who will help you experience.
They will even pick you up from your hotel and take it to the place to do this. You will be amazed, as the desert sea will blow your mind. The sand is as high as they are steep.
You will see how locals are practicing on the steep sand showing their skills in driving. Don't hesitate to witness the great adventure. This will rush your heartbeat for sure.
You can go dune bashing in the morning, noon, or even at night. The night view of the sky on the sand sea is a remarkable thing to remember.
So, dune bashing is one of the best things to do in Qatar during FIFA World Cup 2022.
2. Camp overnight in a Bedouin tent under the sky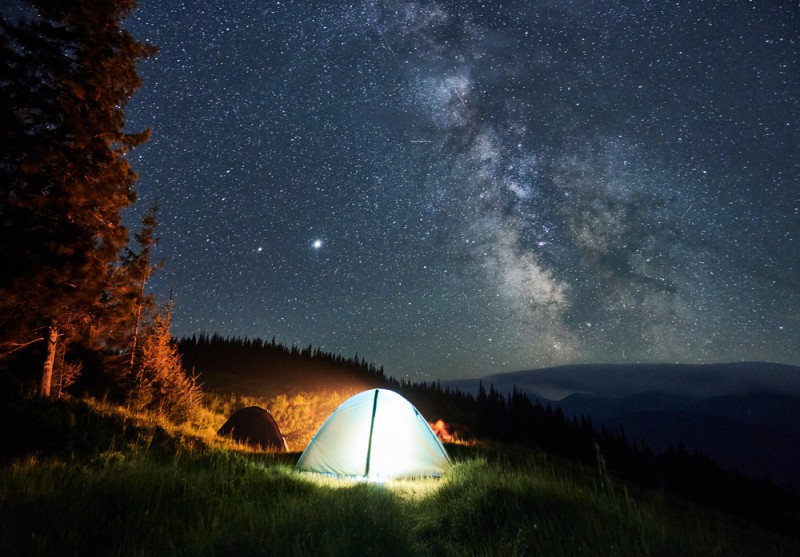 What makes camping beautiful? A good atmosphere, right?
Qatar is a land of sand and beautiful landscapes. There is golden sand everywhere. The best part of Qatar is the beauty of this country changes over time.
That means it changes its magical appearance two times in 24 hours. The atmosphere during the day is totally different than the atmosphere at night.
You must be thinking, isn't it obvious? Well, I bet when you will witness the clear sky with millions of sparkling stars you will wonder is it the same place?
This makes it perfect for camping. There are also lots of facilities you will get while camping in Qatar. Bonfires, BBQ, and Bedouin-style tents will make your camping experience to another level.
What will make it more interesting and authentic? Keep some camels around the tent and feel the actual Qatar vibe.
3. Delve into Al Thakira Mangroves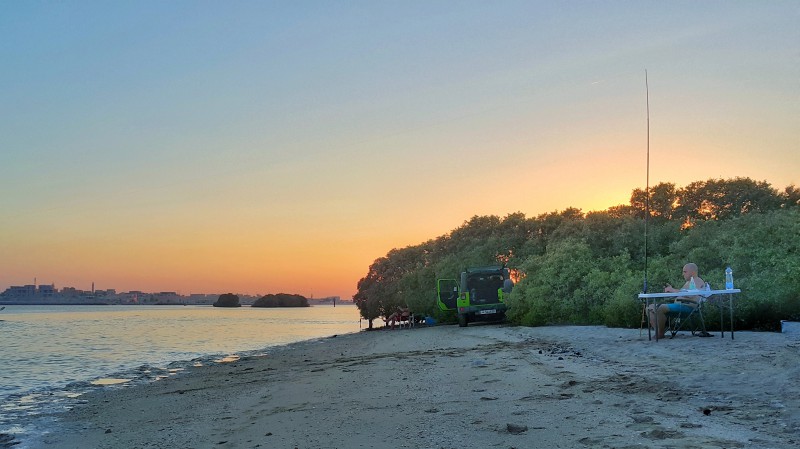 Al Thakira is one of the most iconic spots to see in Qatar. The mangrove has much more than it seems.
It has its own ecosystem that makes this large area a beautiful habitat for wild animals and birds.
Though, you will see birds mostly. Flamingos, herons, and lots of migratory birds migrating around the region for years.
The best way to see this best place in Qatar is to rent a boat or kayak. If you are bored with seeing sands around everywhere this is a perfect place for you to soothe your eyes. Just lost in the greenery.
Al Thakira is the 3rd on our list of best things to do in Qatar during FIFA World Cup 2022.
4. Ride a Camel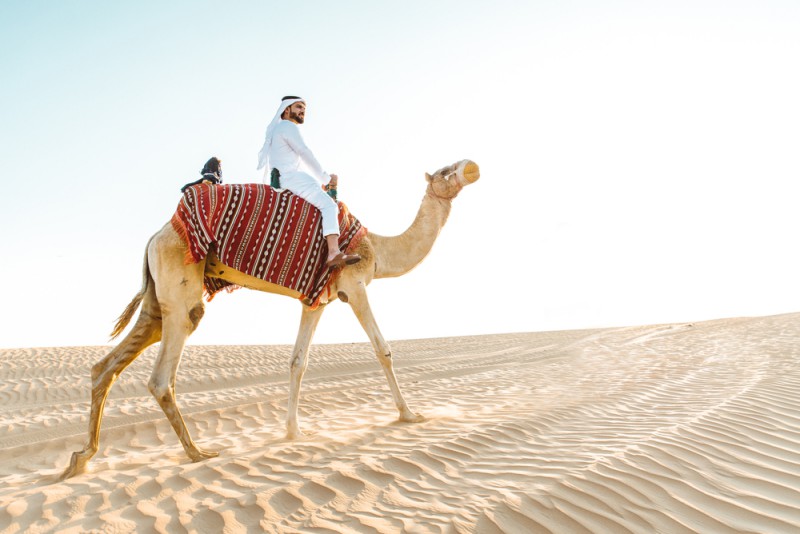 Going to the middle-east and not riding a camel? Who in the world even thinks that?
Riding on a camel and exploring the sand dunes is one of the must and best things to do in Qatar. You can do both dune bashing and camel riding in the same place around.
Camel is called the ship of the desert. And it is also an important element of the culture and history of Qatar. From the very beginning, they were using the camel as their main transport and till now they keep it.
At first, you might daunt a bit, but when you ride on it and go on a walk. You will definitely realize that you took the right decision. Visiting Qatar, particularly while FIFA World Cup 2022, camel riding is a must.
Doesn't matter whether your favorite team wins or loses. Camel riding is a must for any traveler visiting Qatar.
5. Visit Katara Cultural Village
Katar is a great place to visit. It is an important part of Qatar as it depicts Qatar's amazing art and culture.
Katar is a famous place to go with family and friends in Qatar. While coming to cheer up your team in FIFA World Cup 2022 why not visit this amazing place?
Located on the way to the pearl, Katara village is a must-stop spot. The cultural name it has really signifies its importance. There are lots of festivals organized here every year. Such as Traditional Dhow Festival and the Palestinian Heritage Festival.
You can also go to a concert as Katara also hosts concerts here. It is one of the most visited places in Qatar. And no matter what you do, Visiting Katara village in Qatar is the best thing to do in Qatar during FIFA World Cup 2022.
Katara cultural village is Qatar's gems that attract lots of locals and travelers. You can see a maze of passages and waterways meander through here.
Revealing perfect spaces for artists, filmmakers, and photographers. You can take lots of amazing photographs and fill up your Instagram with them.
You will also see a mosque patterned with purple and turquoise mosaic. A beautiful outdoor amphitheater overlooking the sea. And an ancient opera house home to the Qatar Philharmonic Orchestra.
There are also lots of restaurants around. If you are craving, Qatar's superb gastronomy can fill both your mouth and stomach. There are also the best vegan restaurants in Qatar for vegetarians as well as the people who love veggies.
6. Visit Souq Waqif
Get a sense of the old world in Doha's Souq Waqif. This "standing market" was rebuilt to evoke an atmosphere from bygone days.
The Souq is a maze of shops filled with fabric, spices, sweets, household goods, souvenirs, and art.
As you visit Qatar, you'll see wood carvers and tailors working. And how the traditional agals are used by Qatari men.
Restaurants are abundant, including Syrian and Lebanese eateries and shisha lounges.
Visit the Souq's Mosque for a cheap Arabic meal. There is a modest restaurant beside it, lined with Qatari benches.
Here you can enjoy kebabs and fresh bread cooked in an open oven.
Insider Tip: The Al Wakrah Souq near the airport is a hidden gem worth visiting. Its beachfront restaurants add to its charm.
7. Spot the desert rose crystals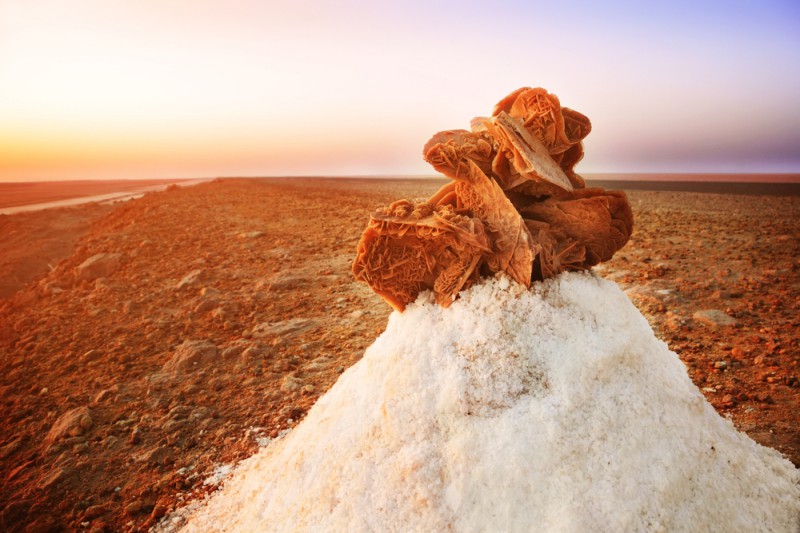 The desert rose is a rare phenomenon that naturally occurs in the deserts of Qatar.
The material forms from gypsum and sand grains. It is most commonly found between the sea and the desert. Particularly around Umm Bab and the northwestern desert expanse of the country.
A tour operator can arrange for you to see this beautiful desert rose. But please do not step on it or touch it as it is very fragile.
But don't forget to snap photos of it for your Instagram! If you able to find one, it will be a great memory to remember for you in Qatar.
8. Take in Doha's Corniche and dhows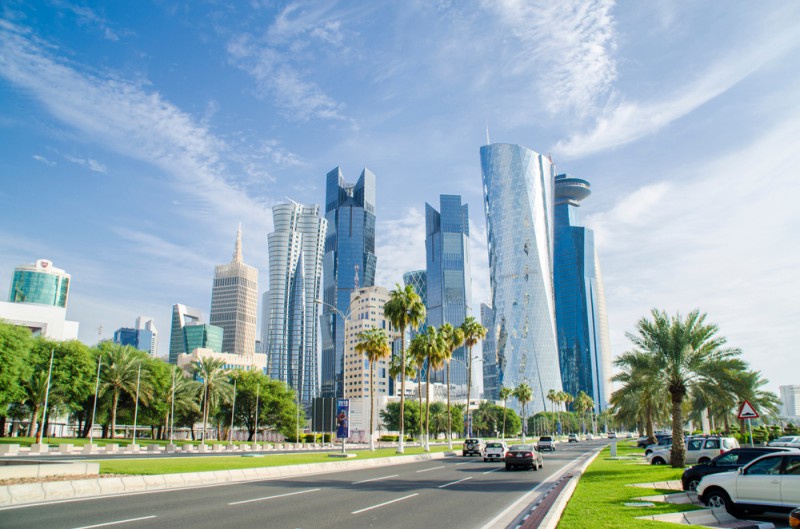 Walking along the Doha Corniche is a gorgeous way to spend a late afternoon.
A seven-kilometer promenade stretches from the Sheraton Hotel to the Museum of Islamic Art in the West Bay.
You can relieve Qatar's traditional past. By drinking coffee, flying a kite, or taking pictures of the iconic pearl shell you can go back in time.
The route is also lined with fitness equipment for the public's use.
Dhows (you can't miss them) provide a great view of the city's skyline. At night they're lit up and playing interesting music. Feel free to bring your music.
Insider Tip: Don't be shy and haggle. Rates will depend on the number of adults in the boat.
9. Eat Machboos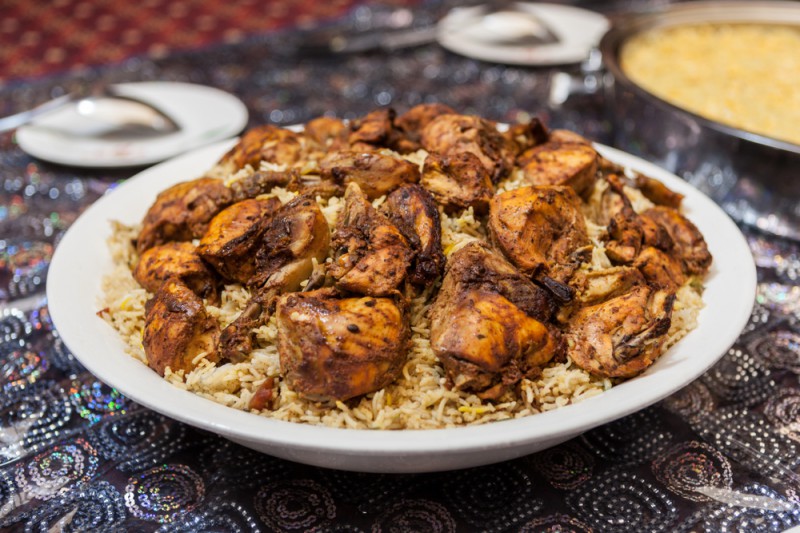 Machboos are an absolute must-have if you want to try the local cuisine. Rice is combined with aromatic spices and meat, chicken, or seafood. On top of this delicious traditional Qatari dish, roasted nuts add crunch and flavor. Machboos is a great and must-food item that you should try in Qatar.
10. See the Museum of Islamic Art
I.M Pei designed the beautiful Museum of Islamic Art. He suggested building it on a separate island. Thus, new buildings wouldn't obstruct it.
The museum is located just off the Corniche and looks like it is floating on water from some angles.
A vast collection of calligraphy, Islamic patterns, and jewelry you can find here. Also, Textiles from three continents can be seen. Here, items date from the 7th to 19th centuries.
The museum also features high-profile rotating exhibits year-round.
Whether it's a business lunch or a romantic date, you must try Idam. Idam is Alain Ducasse's first restaurant in the Middle East.
The outdoor terrace on the museum's top floor offers one of the best views of Doha. Also, haute cuisine, and generous service. Seeing the Museum of Islamic Art is one of the best things to do in Qatar.
Insider Tip: Take the path around the museum until you reach the outdoor MIA café. Enjoy a relaxed view of the city from a lounge chair. The "7" sculpture, which looms 80 feet high, is another landmark you'll see up close.
11. Drink Karak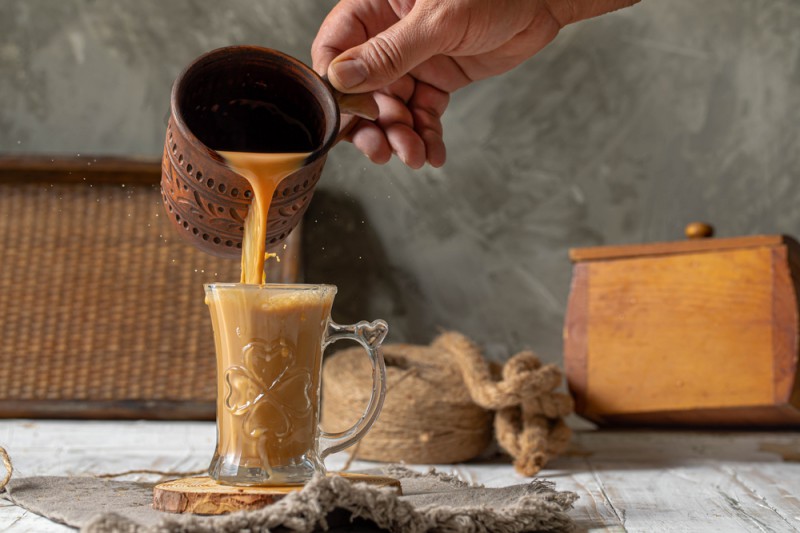 Every time of the day is Karak time in Qatar. You will not only find tea shops and cafeterias dotted all over the country. They remain busy from morning to late at night by the influx of Karak drinkers.
Haven't tried Karak tea yet? Qatar 2022 is a great time to give it a go. Karak tea is made from condensed milk, water, tea, cardamom, and sugar, which are boiled together. Then simmered over low heat to intensify the flavor.
If you like sweet drinks, order this drink according to your preferred sugar level. Be alive at Qatar FIFA World Cup 2022 drinking a cup of amazing Karak.
12. Visit Sheikh Faisal Bin Qassim Al Thani Museum
Sheikh Faisal Bin Qassim Al Thani Museum is one of the best places to see in Qatar. This is one of the most interesting and surprising museums in the country.
The museum is 23 kilometers west of Doha. It houses the private collection of Sheikh Faisal Bin Qassim Al Thani. He is a distant relative of the country's emir.
Since he was 10 years old, the Sheikh has been collecting. He once built a fort to hold the seemingly random objects collected during his travels. It includes ancient religious books, old cigarette packets, and textiles. Even an 18th-century Ottoman bomb.
More than 15,000 artifacts fill the rooms here. One hall is filled with traditional pearling boats and vintage US cars.
Insider Tip: There are so many things to see that it would be easy to miss something. Thus, be sure to ask about the Syrian house. Before the war, it was shipped piece by piece to Qatar and then put back together.
13. Try camel milk and camel meat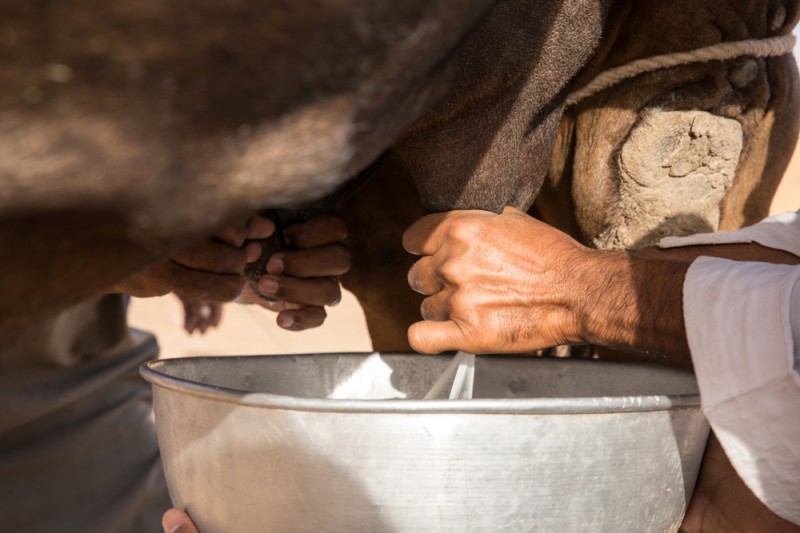 If you're foodventurous, try some camel milk and camel meat. Camel milk is available in some supermarket chains. It is well-known to be more nutritious than cow's milk. So make sure to try it.
Some restaurants also serve camel meat dishes – so this is your chance to try something exotic! It is one of the must food to try in Qatar while you are coming to see the Qatar World Cup in 2022.
14. See East-West/West-East artwork
Qatar is passionate about promoting art and culture in all forms. They also have commissioned artists worldwide to produce inspired works of art.
The East-West/West-East installation by sculptor Richard Serra rises out of the sand in the Brouq nature reserve. It is located 60 kilometers northwest of Doha.
The plates are about 15 meters tall and stand along a one-kilometer stretch from the desert to the sea.
Serra chose this spot because of the height of the old sea levels and the tall plates representing them.
It is also said that the "Father Emir," now known as Sheikh Hamad, grew up watching antelope gather in the area.
Qataris, expats, and tourists now flock here to create unforgettable memories.
Insider Tip: You can get a good workout by riding a Fatbike. Tour companies can take you on an off-road adventure from Zekreet Village. Usually, it's a 13-kilometer round trip.
However, this is only offered during the winter. Then there is lower humidity and temperature.
15. Watch a Camel Race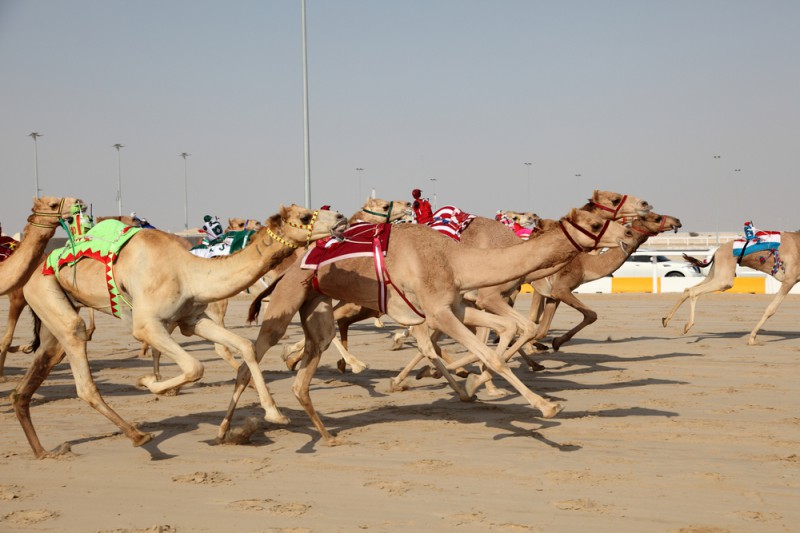 Throughout history, camel racing has been integral to Qatari culture and heritage.
In Al Shahaniya, you can enjoy the desert scenery surrounding the camel racing track and mingle with Qatar's majestic camels. Watching Camel race is the best thing to do in Qatar. If you are coming to Qatar to attend FIFA World Cup 2022, don't miss this amazing thing.
16. Explore Al Zubarah Fort and the abandoned village
Explore Qatar's cultural history at the restored Al Zubarah Fort. There are also archaeological sites around that you can visit. Al Zubarah is Qatar's first UNESCO World Heritage Site.
Archaeological remains here date back to the 1700s. But the 1938 fort is the most recent construction.
The building overlooks Al Zubarah, a pearl fishing town. Traders from China and Britain sailed more than 200 years ago.
Now abandoned, it's a ghost town, although still charming.
Only the hollowed-out doorways and continuous thick walls that once connected this community remain.
Insider Tip: The village's location is not readily apparent. To reach Al Jumail, turn right just before the fort and follow the road for 10 minutes to Aljumail. Park in the village and bring water shoes for the sea -- you're likely to step on barnacles.
17. Attend sporting events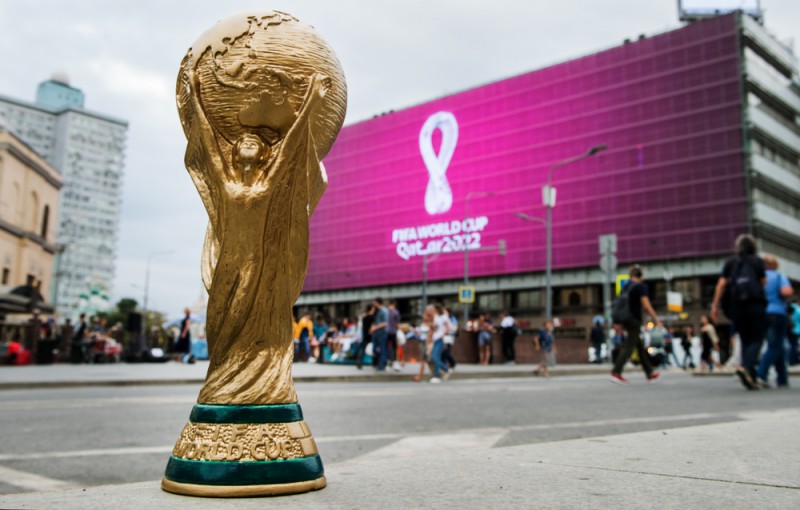 For the 2022 FIFA World Cup, new stadiums and infrastructure are building to accommodate huge crowds.
The local and expat communities are passionate about football. But it isn't the only sport that attracts crowds.
Every winter, the ATP World Tour stops in the capital and attracts tennis giants. Such as Roger Federer, Andy Murray, Serena Williams, and Caroline Wozniacki.
Several other annual events occur in Qatar too. It includes the Qatar Moto Grand Prix, the World Superbikes, and the Qatar Masters. Also traditional in Qatar are Arabian horse racing, camel racing, and falconry.
Insider Tip: You can also take part in karting and motor racing at the Losail Circuit Sports Club. The club is open to the public.
18. See the luxury yachts at The Pearl-Qatar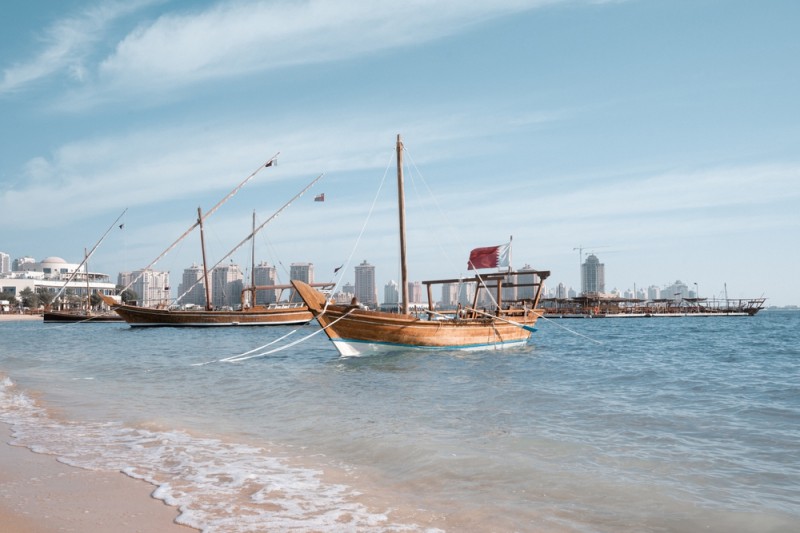 Every aspect of The Pearl – Qatar is elegant and luxurious. There are no words to describe it.
Visit the Marina and see all the luxury yachts anchored there. There are so many new things to discover in Qatar.
19. Perch a falcon on your arm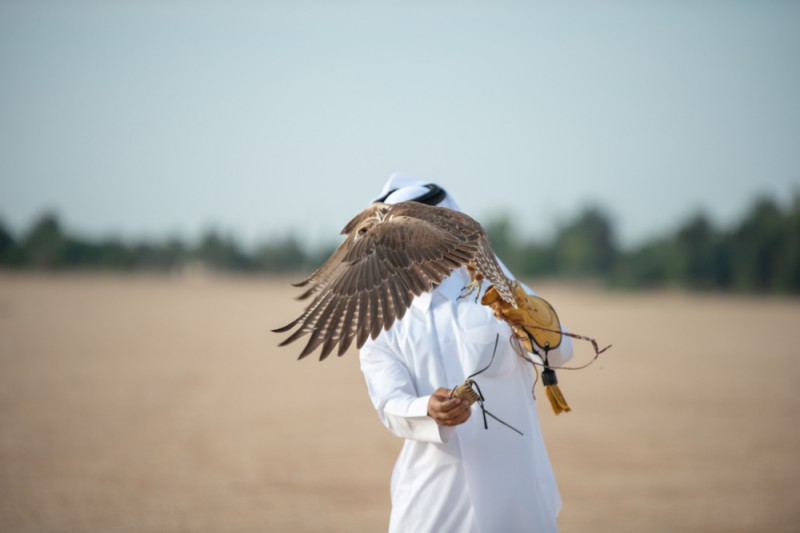 Qatar's national bird is the falcon. You should stop by the Falcon Souq next to the Souq Waqif to explore the variety of falcons.
You can buy falcons at the Falcon Souq, accessories, grooming kits, and a falcon hospital for injured or ill birds.
If you ask one of the handlers, they'll happily let you perch one of these beautiful birds of prey on your arm. It will be under their expert supervision. It is one of the most fun things to do in Qatar during the Qatar FIFA World Cup 2022.
20. Eat at the best Brunch spots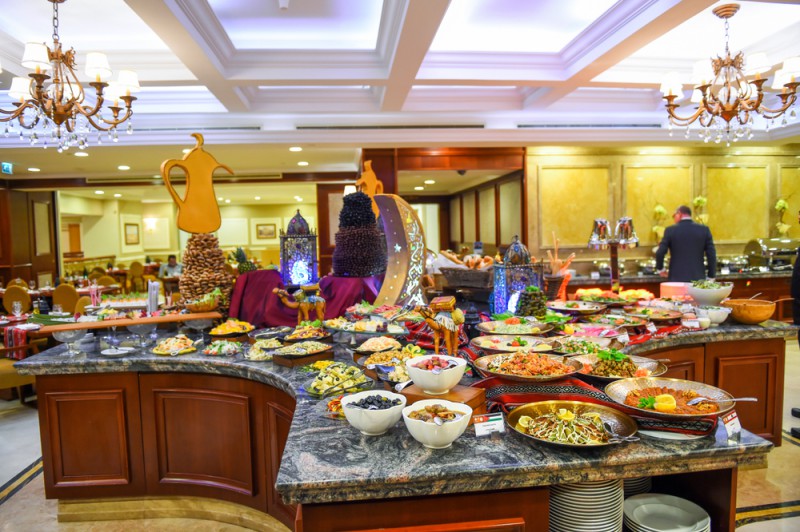 Hotels in the capital take brunch to a whole new level. They are abundant, whimsical, and usually delicious foods, such as sushi, grills, cheese, salad, roasts, chocolate fountains, and bread.
Market by Jean-Georges at the W hotel continuously delivers, Vine at St. Regis attracts chocolate lovers. For children, an exciting feast at the Ritz-Carlton's Superhero Picnic is held on the last Friday of the month.
Can't make it here at the end of the month? the Sheraton Grand Doha offers a garden brunch at its Italian restaurant La Veranda. Its day dining venue, Al Hubara Restaurant, is also a popular brunch spot.
Insider Tip: Qatar is an Islamic country, so there is no public drinking. Brunch is intoxicating because of the "all you can eat" atmosphere. But the public disorder is not allowed.
21. Head to the Shopping malls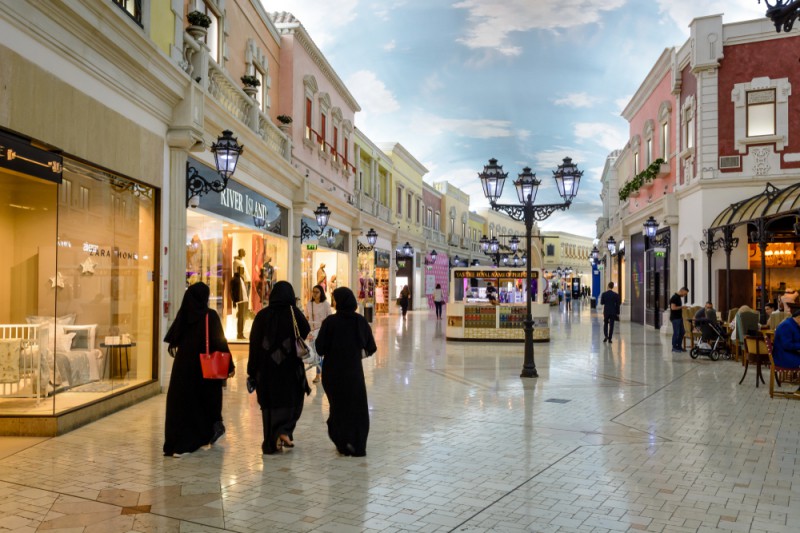 There is no need to travel far to find a mall in Doha. The Venetian-inspired Villaggio Mall has over 200 stores. It is one of Qatar's most famous shopping malls.
It is most famous for its indoor canal. Take a gondola ride and gaze at the painted blue sky with scattered clouds.
Doha Festival City is Qatar's largest mall and offers a range of shopping and entertainment options. It includes fashion brands, IKEA, a cinema, a theme park, and an indoor snow park.
The opulent Al Hazm, translated as "the higher grounds," combines Arab traditions with European style. It features 200-year-old olive trees imported from Europe. You can find rare books and classics at the Cultural Center.
Insider Tip: You can beat jet lag at Bounce. It's a new indoor trampoline park in Tawar Mall that spans over 4,000 square meters.
22. Buy Souvenirs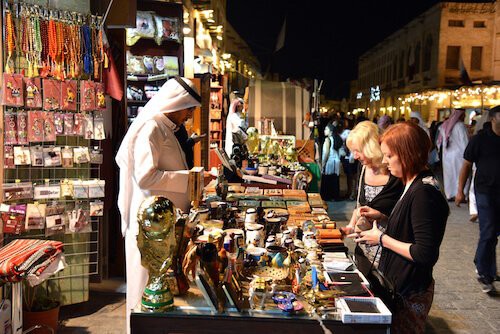 You will see all kinds of shops as you walk through the winding alleyways of Souq Waqif.
You'll find spices, perfumes, jewelry stores, makeup, accessories, clothing, and household items. Also, Arabic lamps and lanterns, and some of the best souvenirs in town.
23. Get henna designs on your hands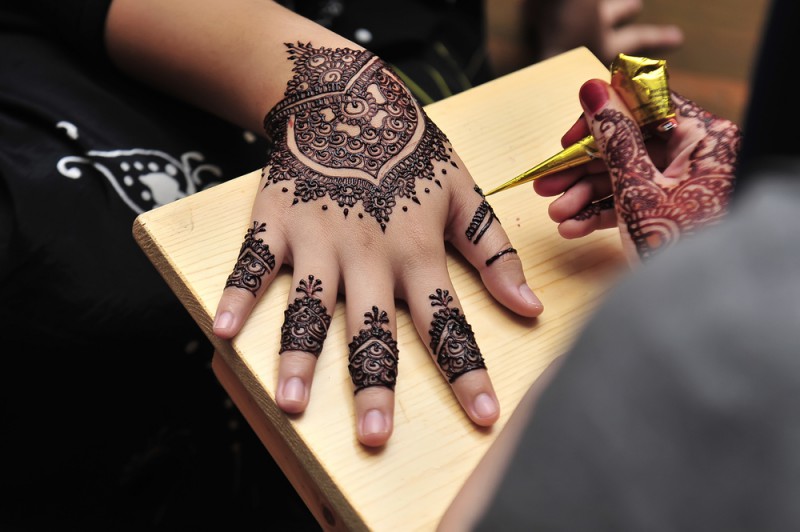 While at Souq Waqif, don't forget to get henna on your hands. Several women are sitting near the entrance of Souq Waqif with their henna cones and many designs. Choose one and let the henna artists do their magic!
24. Explore a world of horses
Doha's Al Shaqab equestrian center is worth visiting. Even if you aren't a horse fanatic. For a glimpse into what happens when a culture that loves horses decides to spend a lot of money on its passion.
This complex boasts a gleaming, ultra-modern look where prize sports and show horses are pampered and groomed.
Preserving local traditions of raising pure-breed Arabian horses is the goal of this vast horseshoe-shaped center.
Still, tours also allow visitors to watch training in facilities. It includes treadmills, swimming pools, and private racetracks.
25. Buy jewelry from the Gold Souq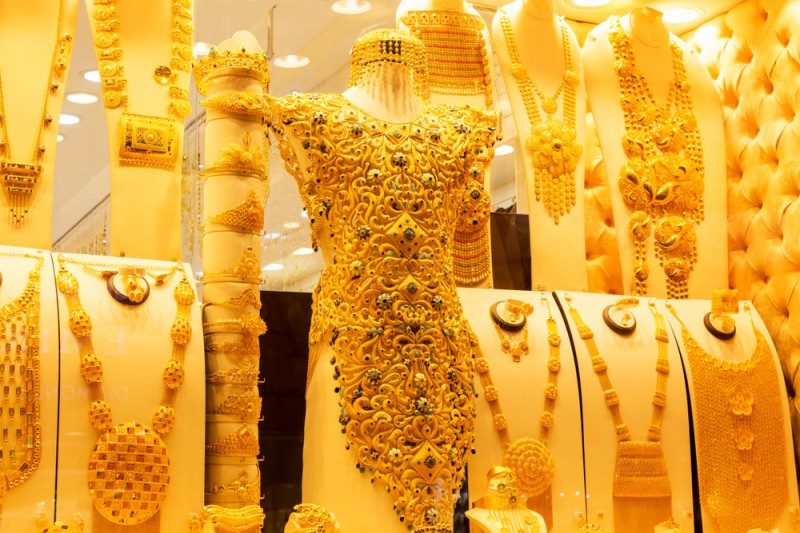 The Gold Souq in Qatar is one of the country's largest clusters of gold jewelry shops. Once you enter the Souq, you'll feel transported to a magical world made of gold.
Everything isn't necessarily very expensive. Among the gold jewelry that may go for thousands of Riyals. You can also buy cheaper accessories like jewelry made with white gold and even silver.
There are places in the Gold Souq where you can have your name written in gold in Arabic or English. You'll love this.
26. Visit the Grand Mosque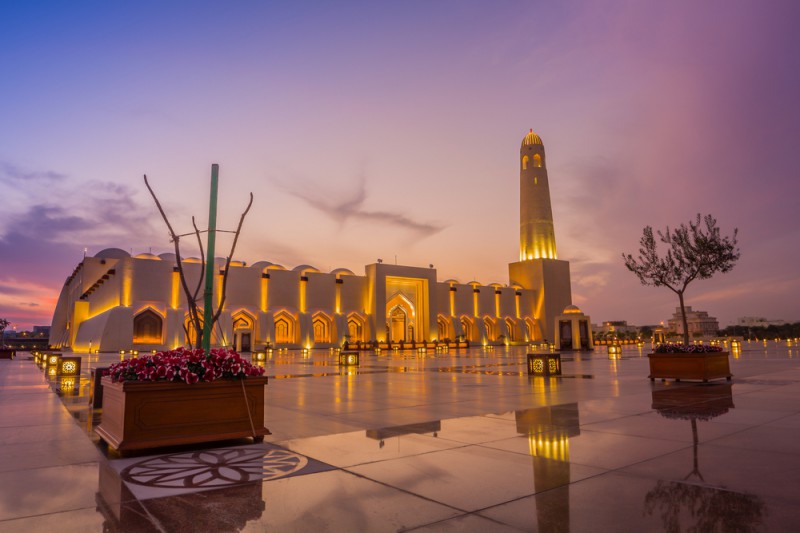 A must-see sight is the Imam Abdul Wahhab Mosque (Grand Mosque). Three stories of this Mosque are air-conditioned. And the halls, walkways, prayer areas, and library are spacious and airy.
A magnificent chandelier lights up the entire area, illuminating the Grand Mosque at night.
Mosque's interior exudes radiance and tranquility. It is painstakingly detailed, whereas the facade is made of sandstone. Visiting Grand Mosque is one of the best things to do in Qatar besides watching the FIFA World Cup 2022.
Entry to the Grand Mosque is free for non-Muslims. But some mosque etiquette and guidelines must be followed.
You should inquire about visiting times with the mosque authorities as some mosques restrict entry at certain times.
Visit the Mosque wearing modest clothing (both men and women) that covers the entire body. Women must wear an abaya and a headscarf, which can be provided at the entrance by a female guard.
Respect the Mosque's sacredness and refrain from inappropriate behavior.
Don't visit during prayer times.
Take off your shoes and store them on the racks provided.
Don't disturb the worshippers.
Switch off your mobile phone on mosque premises to avoid disturbing the tranquility.
Visitors from tourist groups, special groups, and visitors interested in discovering Islam must plan their visits according to the procedure two days in advance. Mosques should be notified in case of cancellations.
The Mosque does not allow outside food or beverages. Water can be purchased inside the Mosque.
Get permission from the mosque office if you want to use your camera to take photographs.
Don't forget to try the best things to do in Qatar while you are here coming to see FIFA World Cup 2022 Qatar.