The Waterfront Wonderland is the most in-demand destination spot in southwestern Florida, all thanks to the hidden gems in Cape Coral! The 400 miles of canals spread across the region are surely a sight to behold.
Not only that, this attraction spot offers the visitors with breath-taking activities, welcoming people, and scenarios which we will get into pretty soon in our 8 hidden gems in Cape Coral For Your Next Vacation.
Hidden Gems In Cape Coral 
Moreover, this city offers its tourists incredible adventures to take on, breathtaking weather, low-cost living expenses, and really low crime rates. Sounds tempting, right? Well, hold on to your chairs as we dig into some of the hidden gems in Cape Coral that will get you on your feet! 
1. Rotary Park
The first thing that comes to mind has to be the Rotary Park Environmental Center. This 4,200-square-foot space welcomes tourists with highly interactive activities, classes, and programs. You won't have to worry about the timing as programs and classes are held throughout the year. 
Luckily you will be able to check out their latest activities and timings on their website before preparing your plans. Apart from these exciting programs, you will also be able to opt for bird viewing. The list of birds extends from the indigo bunting, scarlet tanager to the green-winged teal and many more. 
Fortunately, the update of the sighting is always available on their website for your convenience. While talking about animals, we can't simply forget our four-legged dog buddies, can we? The Rotary Park facilities offer a wagging tails dog park for the socializing of these cute pets.
This includes a 1.25-acre land where the large and small dogs can interact and play with each other while their owners can rest on the benches and shaded areas. Besides these, there is a  butterfly house with limited access time, trails, and many more. All these fun activities in just one spot don't get any better! 
2. Coral Oaks Golf Course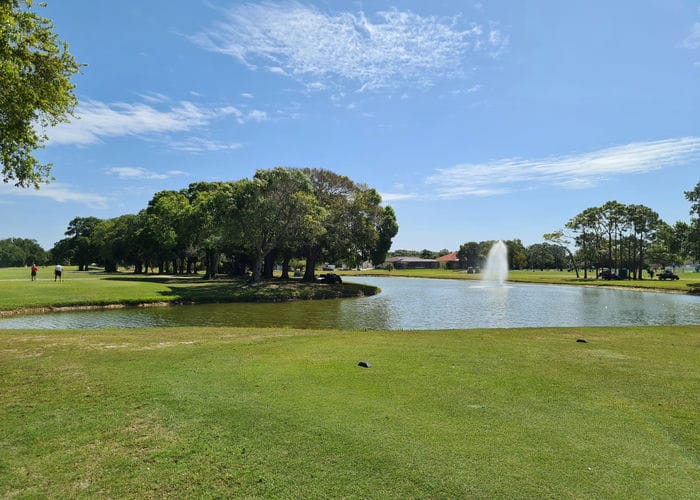 Confused about what activities to participate in? Well, while we can't be fully sure regarding the others, golfing is something you don't want to miss out on. The naturally rich surroundings of this 18-hole Coral Oaks Golf Course are irresistible. 
Consisting of eight lakes and 37 bunkers, this coral cape golf course is perfect for all levels of golf prayers, from noobs to the pros. For instance, if you are new in this field, there are PGA professionals always available on the field to enhance your skills. 
Moreover, 72 courses can aid in your passion for golfing. Even if you arrive in Cape Coral without preparation to golf, they got you covered up with an always-stocked shop equipped with all the latest golf gear. 
Once you sweat enough from all the fun with your golf buddies, you can enjoy a refreshing time at the restaurant and bar there. It's a whole package, indeed! 
3. Fort Myers: Hidden Gems in Cape Coral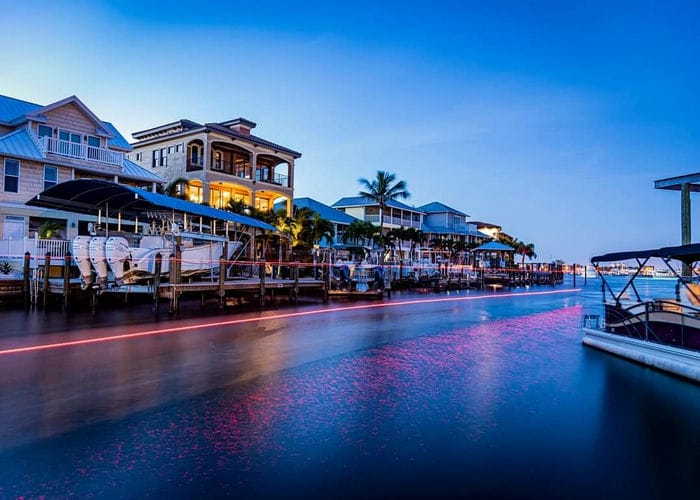 Once you visit Cape Coral, it's a must that you take a drive through Fort Myers. To be more specific, it's only 136 miles drive away from Coral, which will take approximately about 2 hours and 16 minutes of your total journey time. 
If the pricing of Cape Coral ain't correspond with your budget anymore, then you might pull on that gear, as Fort Myers is 11% less expensive. The place is best known for beautiful islands like Sanibel, Cayo Costa, and Captiva, which are only a boat ride away from you. 
Amidst the beautiful weather, you can enjoy shelling, fishing, and many more! Moreover, the beaches are so pretty that it is often chosen as a spot for beachside weddings. The museums and Edison and Ford Estates are the perfect spots to explore with your family. 
Resorts, hotels, and vacation rentals are among some great options while visiting Fort Myers. Not to forget, their beautiful and picturesque restaurants and cafes serve the most mouth-watering cuisine you don't want to miss out on! 
4. Ecological Preserve
Up next, to enhance your experience in Cape Coral, we present to you the second-largest preserved green spot in Cape Coral. This mainly is a brackish water wetland area that consists of a Veterans Memorial Area, walking trail, visitor center, two observation piers, picnic areas, and seasonal kayak rentals.
That's not all; the possibility of wildlife sightings is also something that visitors eagerly look forward to. You can expect to cross paths with raccoons, snakes, eagles, herons, ibis, and other migratory birds. Do keep in mind that to ensure the benefit and right preservation of wildlife, human interaction is limited within a safety measure.
As mentioned previously, the kayak trail is a must-try while visiting; however, beginners and children who are under six are not permitted the kayaks. But there's nothing to be sad about as you will be able to talk through the preserve. 
While all the adventures can be attended to all ear around, the kayak rental is available for a limited period. Furthermore, the fun doesn't end here, as on the south side of this beautiful preserve, you can spot a Veterans Memorial Area. 
This is a collection of several memorials which are used for the honoring process of the brave hearts who served the country using the U.S. armed services.
Last but not least, those who are dog owners need to get themselves a dog sitter, as this nature preserve doesn't allow the dogs to be a part of the activities like biking, jogging, or skating. 
5. Yachting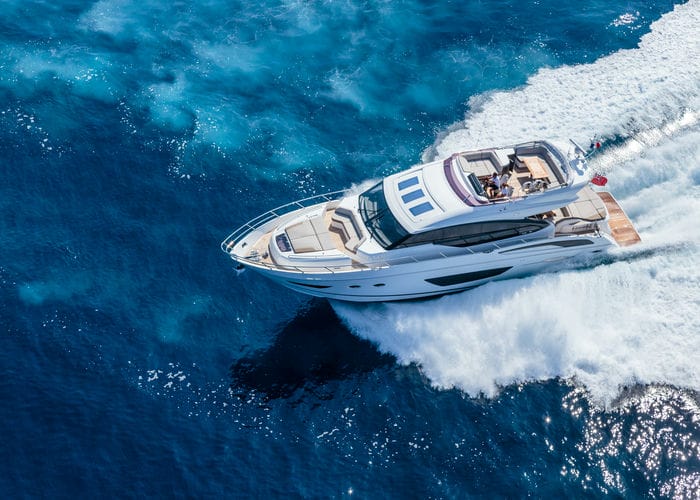 It's no exaggeration when we say that Cape Coral is absolutely obsessed with yachting. Starting from hanging out to luxurious bachelorette parties, yachting is always on the bucket list. The main reason behind this is the ideal weather that the region offers. 
The temperature mostly ranges between 70 Celsius in the winter and 90 Celsius in the summer, so you are free to visit it anytime. Just remember to pack warm, layered clothes while heading in winter and light comfortable clothes in the summer. 
Although rain is a frequent guest in Cape Coral, it doesn't tend to stay for a long period of time, clearing the sky for another adventurous yachting experience. It is a safe option to check whether the weather in Cape Coral is your desired one before heading out. 
If there are any probable difficulties, the caption will inform you beforehand in case, the trip needs to be rescheduled or canceled. You have absolutely nothing to stress about as there are numerous yacht rentals spread across Cape Coral ready to rent their yachts according to your preference! 
6. Farmers Market
You might be wondering what's so amusing about a simple farmers market in Cape Coral. Well, everything! This 26 year old farmers market accommodating about 125 vendors is part of the daily Saturday routine of the people in Cape Coral. 
The market is always buzzing with friendly people as well as fresh produce. You will be able to observe a lot about the local lifestyle, cuisine, and traditions while taking a walk through the market. The produce is so fresh that the taste remains undefeated. 
Not only that, the market is also well-known for its mouth-watering baked goods. Starting from wild seafood to organic options, there's something for everyone. If food is not your thing, then the variety of flowers will surely amuse you. 
So, make some time in your tight schedule to visit this festive and colorful market to support local small businesses. You will surely leave with more friends than you came with. Also, the permit for dog owners to tag along with their four-pawed buddies acts as a plus point. 
7. Sunsplash Waterpark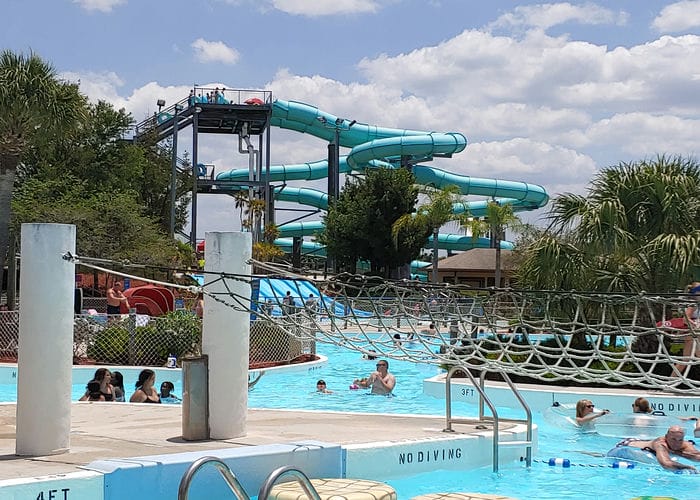 You are in Cape Coral and yet not drenched in the cool water in the scorching sun; how is that even possible? Therefore, we present to you our next selected attraction which is this enormous waterpark for all ages! 
From enjoying the best screams of your life to just soaking up the sun's golden rays, this waterpark has got your back. This consists of numerous rides, starting from the classic, thrilling drop slide to the zoom flume; you name it. 
If the thrill gets on your nerves, you have the opportunity to relax on the mainstream river tube ride. All you have to do is, grab a tube and enjoy as you drift away in the quarter-mile river flowing around the park. 
As we mentioned previously, there's everything for everyone, so why should children be left behind? The authorities offer a private's cove only for the brave-hearted little adventurers who now can enjoy a fun slide ride with the hydro storm, gushers, geysers, and whatnot! All these added up together, make the spot a great adventure for the whole family within a budget! 
8. Museums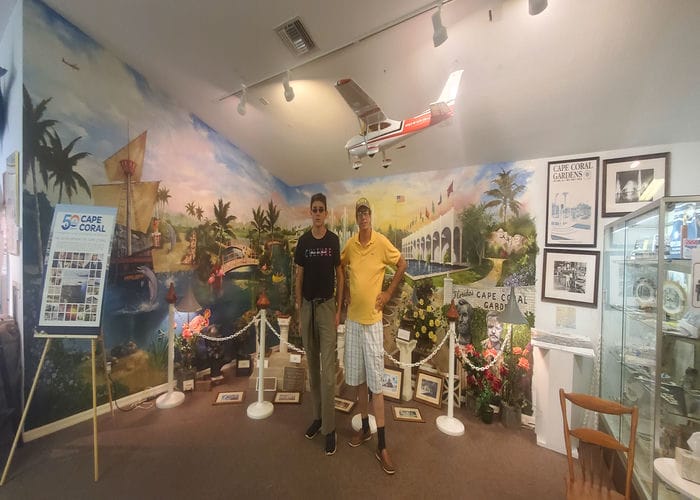 Cape Coral has the best selection of museums for filling up those "one lazy days" on your trip. There are several museums like the Cape Coral Historical Museum, the Bailey Matthews Shell Museum, and so on. 
The museums offer not only hours of sightseeing but also some exciting activities. The authorities especially focus on the various activities that parents can perform with their children so they don't feel bored.
So, your museum trip in Cape Coral will not only be enlightening but also fun. For a better view of which museum to visit, you might search online before deciding on the one which suits your criteria. 
Final Words: Hidden Gems in Cape Coral
Now that you recognize the hidden gems in Cape Coral, planning for your next vacation should be easier than ever. You choose your time and align all your plans accordingly. Do keep in mind that there's no perfect time, as there are activities available throughout the year. So what's stopping you from getting on your feet now? I hope you find the article "hidden gems in Cape Coral" helpful.