Fancy heavenly beaches and sunshine? Head to the French West Indies to visit Saint Barthelemy, a little jewel of the Caribbean!
Located in the north of Guadeloupe, this small island of 25 square kilometers has become a popular destination for the jet-set and billionaires worldwide in the past 30 years. 
Is Saint Barthelemy Worth Visiting?
Of course, Saint Barthelemy is worth visiting. Beyond the superficial image that this island of the French West Indies can have, Saint-Barthélemy – or Saint Barth for the intimate – is still a singular destination that still escapes mass tourism and deserves to be explored.
Discovered by Christopher Columbus in 1493, the latter named the island "Saint-Barthélemy" in honor of his brother, Bartoloméo. France bought it in 1674 from the Order of Malta, which had owned it since 1651. 
Over 90 years after being ceded to Sweden, this Jewel of the Caribbean was returned to France and attached to Guadeloupe. 
Possessing only a few resources, it was not until the wealthy David Rockefeller bought a property of 27 hectares that the island gained notoriety and became one of the emblems of the high-end tourist destination.
Between its sandy beaches, small coves, mountains, and turquoise blue sea… Visiting Saint-Barthélemy makes you dream, and you will quickly understand why once you have set foot there! So what to see and do in Saint-Barthélemy? Follow the guide!
Is Saint Barthelemy Worth Visiting? What to do In Saint Barthelemy
1. Beaches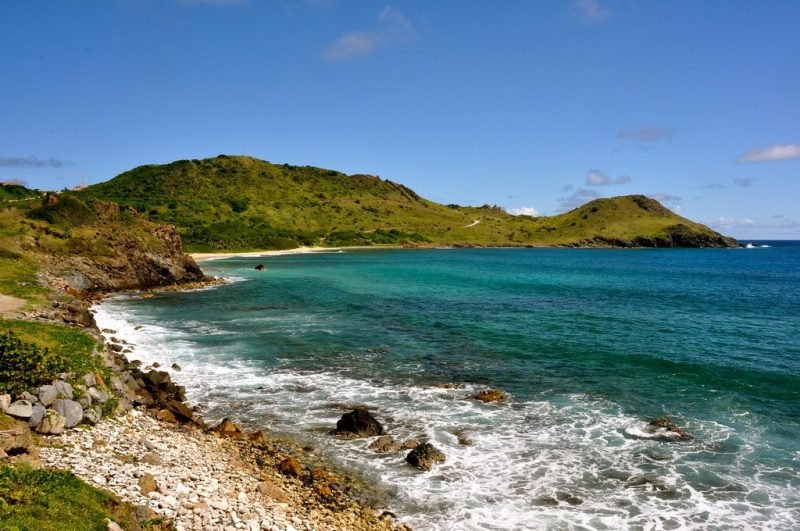 St. Barts is worth visiting if you like beautiful beaches. As you probably already know, the island of Saint-Barthélemy is mainly known for its beaches. On the 22 beaches that you can discover if you come to visit Saint-Barthélemy, you will inevitably find the one that best suits your desires:
First of all, there is the classic: Shell Beach. Located a few steps from the center of Gustavia, the capital, this beach owes its name to the many shells you can find on-site! Besides, it is undoubtedly the best place to watch the sunset.
Do not miss the cove of Colombier: Believe it or not, the cove of Colombier is the definition of paradise on Earth. This paradisiacal beach is out of sight but is quite challenging to access. 
You will have to take the boat or walk for about twenty minutes from Petite-Anse. If you are looking for a diving spot, this is also the ideal place for this activity!
You can also go to Lorient for a diving session, which is very popular among surf lovers who like to tame the wave at Anse des Cayes and Anse Toiny. 
The latter also hides a natural swimming pool, just like in Petit Cul-de-Sac, where you can swim in crystal clear water!
Windsurfing is practiced in Grand-Cul-De-Sac and Saint-Jean. Are you looking for a trendy and festive place? We, therefore, advise you to head to Nikki Beach, located in the Bay of Saint-Jean.
2. Gustavia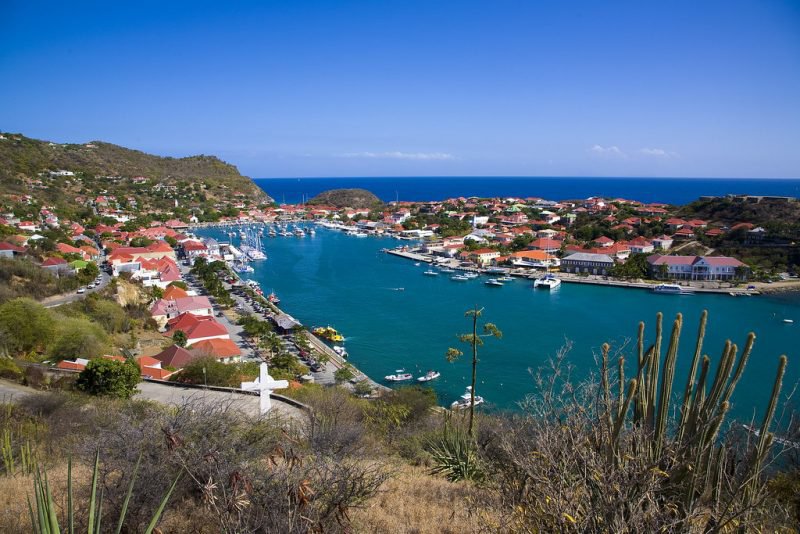 The capital of Saint-Barthélémy, Gustavia, has everything of a charming little town: its houses with red roofs that blend perfectly into the décor, its paradisiacal beaches (such as Shell Beach or Grand-Galet), its cafes where good humor reigns, but also its marina that animates a whole population.
If you visit St. Barthelemy and decide to stop in Gustavia, plan a little time on site because there is something to keep you busy! The island has some historical monuments, and many are in this city:
House of Governors and House of Dinzey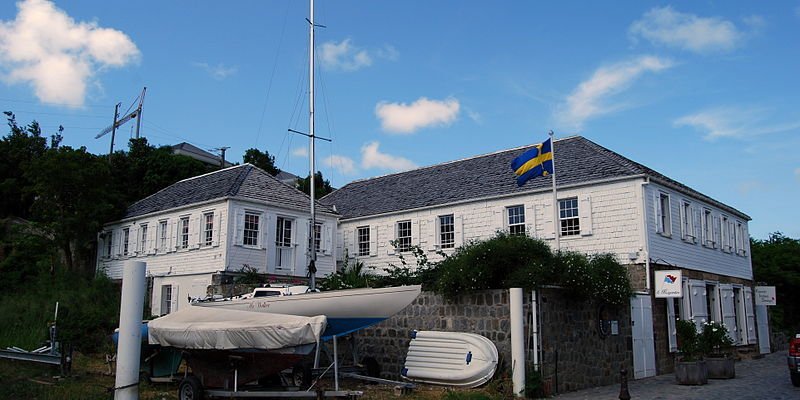 You will discover the House of the Governors, which was until December 13, 2001, the City Hall of the capital.
The building was built during the Swedish colonization, as a customs administration, during the occupation by the East India Company in the late 18th century, and received the status of a historical monument in 1995, like the Dinzey house, whose architecture also deserves attention.
Fort Gustav and Fort Karl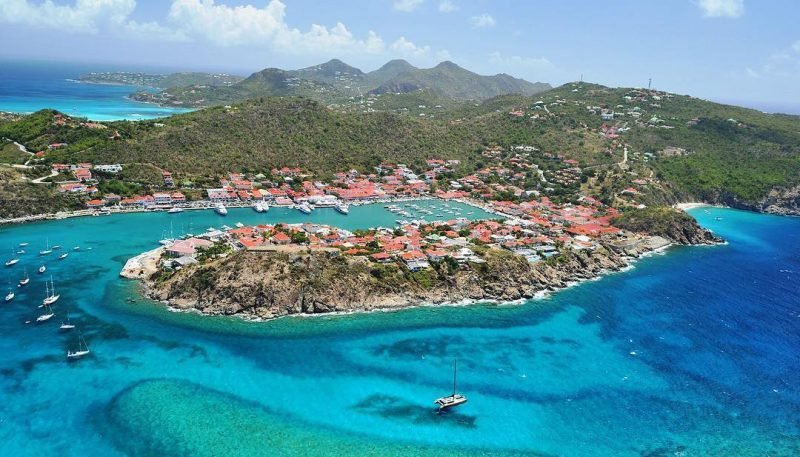 The lighthouse of Gustavia and its cannons are situated at the top of Fort Gustav, giving you a view of the whole city and maybe even up to the islands of Saint Kitts and Saint-Eustatius if the weather allows. 
If you like this kind of place, Fort Karl, located on the opposite side, will also offer you an exceptional panorama of Gustavia.
The Churches and the Anchor
Your journey to Gustavia does not stop there since you have not yet visited the former hierarchy of the Catholic Church "Our Lady of the Assumption," the Anglican Church, the 10-ton Anchor, which is located in The Retrocession Square, as well as the Swedish Bell Tower of Gustavia, although very damaged after the passage of Hurricane Irma.
The Wall House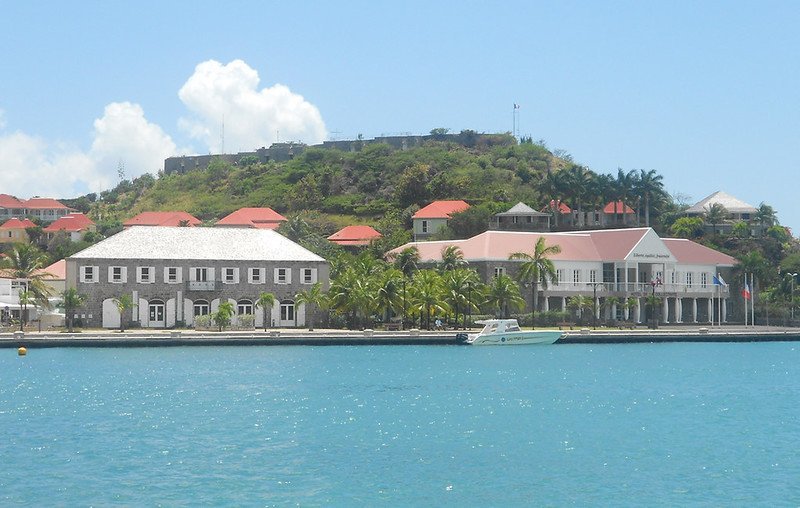 Finally, suppose you are coming to visit St. Bartholomew, and you like to see a museum. In that case, there is the Wall House, which is none other than the territorial museum of Gustavia, where you can learn a little more about the history of St. Barts.
3. A boat ride in Saint Barthelemy (Saint Barthelemy Activities)_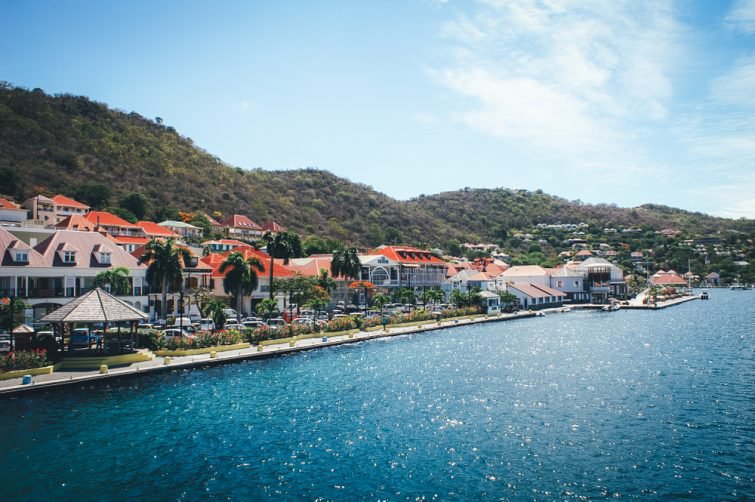 St. Barts is worth visiting if you like boat riding. The boat rental is another noteworthy must-see during your visit to Saint-Barthélémy! Indeed, by sailing on its transparent waters, you will have the opportunity to take a step back from the island to better observe its sublime beaches and green mountains.
Take advantage of the opportunity to sail by some of its charming fishing villages…
4. Soursop and Flemish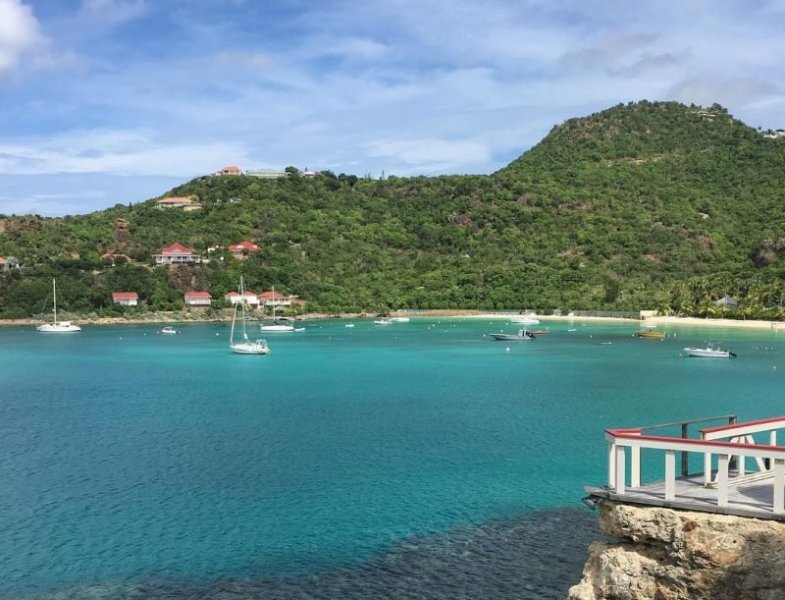 When visiting Saint-Barthélemy and looking for authenticity, head towards Soursop and Flemish! Soursop is a small fishing village where women make handicrafts from latanier leaves such as baskets and hats.
You will find the International Shell Museum in Soursop, inviting you to discover nearly 9,000 shells! If you want to stretch your legs and have good shoes, a hike to the Col de la Tourmente in Saint-Jean can be perfect.
Flamands is a rural village that attracts beach lovers and regulars looking for simplicity. Don't forget your mask and snorkel, as you might be tempted to dive into the beautiful bay. Soursop and Flemish are one of the best places to visit in Saint Barthelemy.
5. Morne du Vitet (St Barts Tourist Attractions)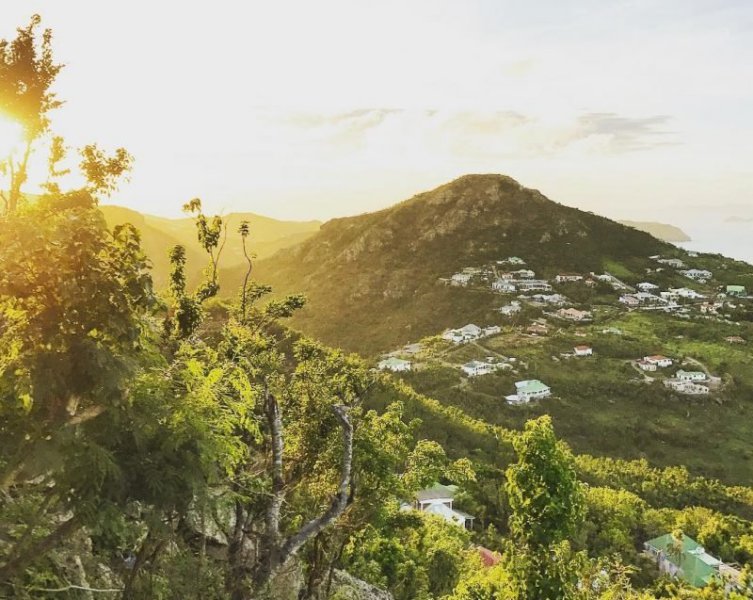 With 286 meters above sea level, Morne du Vitet is the highest point on the island. If you love nature and wonder what to do in St. Barthelemy, this place should please you.
Apart from the friendly hikes, you should also see charming traditional huts along the way.
6. Parties and festivals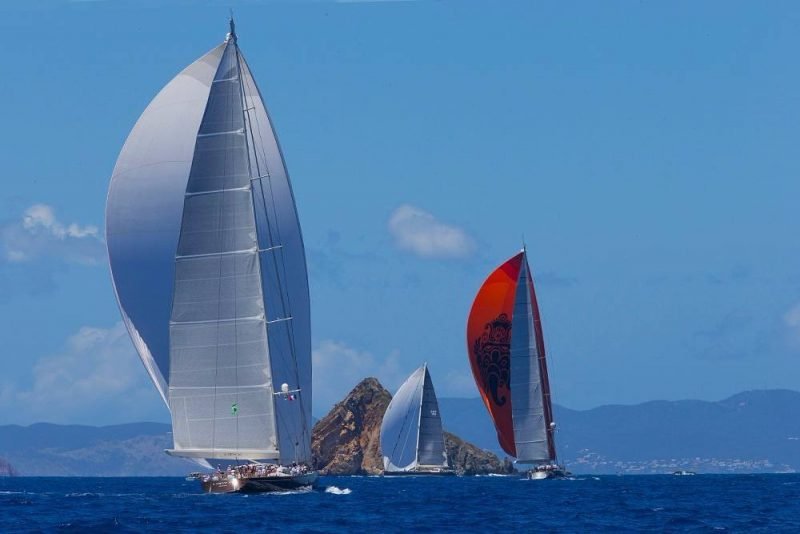 There are lots of best things to do in Saint Barthelemy. If you think nothing is happening in Saint-Barthélémy, think again! There is entertainment on the island all year round and for all tastes:
● Culture
In mid-January, and for two weeks, a music festival is organized. You can mainly listen to classical music in the island's churches and jazz and attend dance performances.
There is also the St. Barth Film Festival and the Theatre Festival in April and May: the opportunity to discover or rediscover Caribbean cinema or local theatre companies.
● Kitchen
Do you like to taste the local food? Be aware that a gastronomy festival, formerly called "Taste of Saint-Barth, gourmet festival," is held every November. 
You could then discover the kitchens of the partner establishments of the event and eat local foods!
● Sport
Water activities are a true religion in St. Barthelemy, and at least three regattas are organized each year, putting hundreds of boats in competition.
● Local festivals
If you visit Saint-Barthélemy in February-March, you can attend the Gustavia Carnival. On the program: street shows and parades… Caliente atmosphere assured!
August 24 is also St. Bartholomew's Day on all the islands of Guadeloupe. You will attend local events with fireworks, balls, regattas…
How to visit Saint-Barthélemy?
The only way to come and visit Saint-Barthélemy from the metropolis is by plane. Saint-Barthélemy airport can only accommodate small aircraft, so you must go through Guadeloupe or Saint Martin. 
The trip is relatively expensive (about 600 euros) and takes about 11 hours, with a stopover. To compare flight prices, you can head to the Skyscanner website.
If you are already in the Caribbean, know that it is also possible to get there by boat from Saint Martin.
Good to know: In Saint-Barthélemy, there is no public transport. You will have to travel by taxi or rent a vehicle (motorcycle, scooter, or car).
Where to stay in Saint-Barthélemy?
If you come to visit Saint-Barthélemy, you should know that you will not find campsites or cottages for your holidays. The island also holds its reputation as a high-end destination thanks to the luxury hotel establishments it offers. 
You will find small 4 or 5-star hotels in the most touristic places or more remote corners of the island for more authenticity. A hotel comparator can help you make your choice to stay in Saint-Barthélemy.
In terms of location, I prefer Gustavia and its proximity to the island's beautiful beaches, such as the cove of Colombier, the cove of Les Cayes, or Saint-Jean. 
Is St. Barts Worth Visiting? Saint Barthelemy is worth a visit. You can have an amazing vacation there with natural attractions that will soothe your body and mind. You can enjoy going there with your family and friends. Don't think much; pack your backpack and visit Saint Barthelemy.