Is Saint Etienne worth visiting? Are you coming to visit Saint-Étienne? Then discover our selection of the 10 best things to do in Saint-Etienne!
Yes, Saint Etienne is worth visiting. UNESCO has nominated Saint-Étienne as one of its Creative Cities for its architectural heritage. Along with its architectural splendor, Saint-Etienne has green parks, top museums, and interesting history. Saint-Etienne's own Statue of Liberty on the Square Jules Ferry may appeal to Americans.
To visit Saint-Etienne is to discover an eclectic and surprising city that has undergone a real transformation over the years. It does not forget its historical and industrial past.
Known in France for being the city of "weapons, cycles and ribbons", coal, and industrial exploitation, Saint-Étienne is now one of the cities of Design in France. Located in the Furan Valley, a few steps from the Pilat massif, it is only 50 kilometers from Lyon, its great rival.
Now classified as a UNESCO World Heritage Site, it has been able to restore its image and establish itself as a charming destination in France. So, you wonder what to do in Saint-Étienne during your stay? Here is our answer with these 10 must-see things to visit to discover the many treasures of Saint-Etienne!
You may be interested to read

Is Loire Worth Visiting?

Visiting the Massif des Aravis

Is Chamonix Worth Visiting?

Visit the Chaudefour Valley National Nature Reserve
Is Saint Etienne Worth Visiting? 10 Reasons to Visit
1. The Historic Center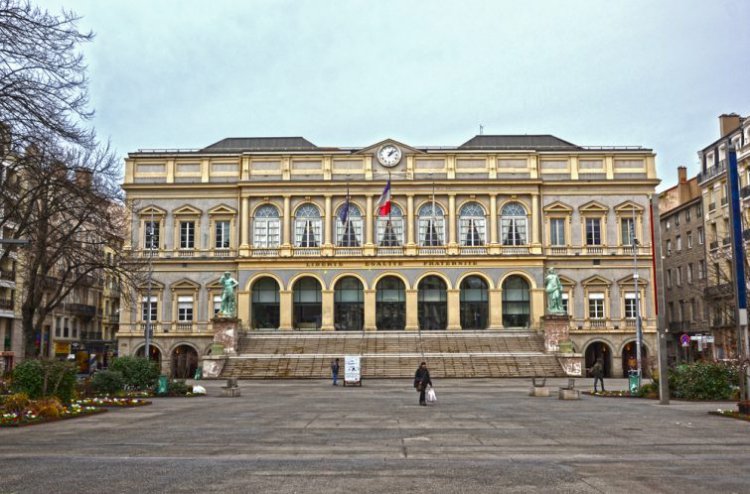 To visit Saint-Étienne, there is nothing better than getting lost in its picturesque and historic streets. Many witnesses of the past dot its center: the Town Hall, the Tower of the Drugstore, the Labor Exchange, the Prefecture, or the houses of trimmers. You can also discover traboules. These passages connecting the alleys are not only reserved for Lyon!
In the evening, take a tour of the Saint-Jacques district, one of the oldest in Saint-Étienne. It is worth a visit for its beautiful houses of the thirteenth century, but also for its festive atmosphere. We particularly recommend the Café Saint-Jacques, located rue des Martyrs de Vingré. It is the ideal place to enjoy a glass of wine and meet Stéphanois·es.
2. The City of Design
You can't visit Saint-Étienne without discovering its Cité du Design. After all, it has made the current influence of the city. The latter is classified by UNESCO and considered the first "Creative City of Design" in France. Only Berlin dethrones it at the European level!
So take a tour as soon as possible to the famous Cité du Design. Inaugurated in 2009 on the former site of the Manufacture d'armes de Saint-Étienne, it is located in the heart of the creative Manufacture-Plaine-Achille district. It houses magnificent collections as well as thematic events on design.
After your visit, be sure to climb into the Observatory Tower, all of metal. 31 meters high, it offers a superb panoramic view of the city.
3. Works of art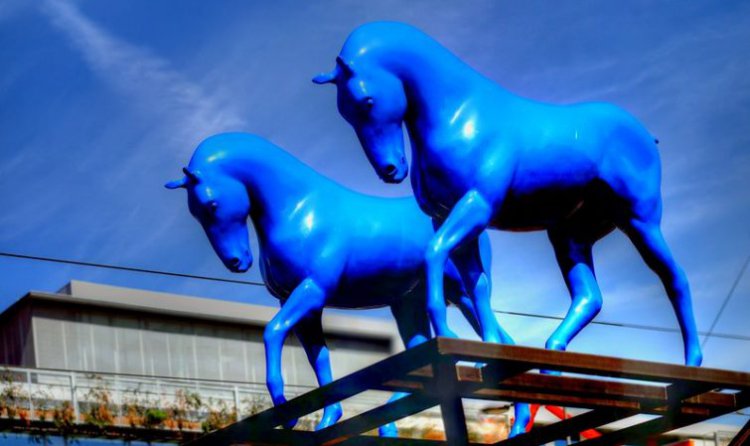 Obviously, the city has not become a "Creative City Of Design" only by its City. Everywhere in the streets of Saint-Etienne, you can discover scattered works of art.
Are you coming to visit Saint-Étienne? Arm yourself with good shoes and a camera, then go hunting for works of art! You will be able to admire the multicolor tree of Philippe Million, the enigmatic cast iron urban markers of François Bauchet, the blue horses sculpted by Assan Smati or the astonishing fountain-pirate ship of the Place de l'Hôtel de Ville.
Some rehabilitated buildings or factories will also delight architecture lovers. You can also admire and photograph the superb "test benches": design benches scattered throughout Saint-Étienne!
4. The Couriot Well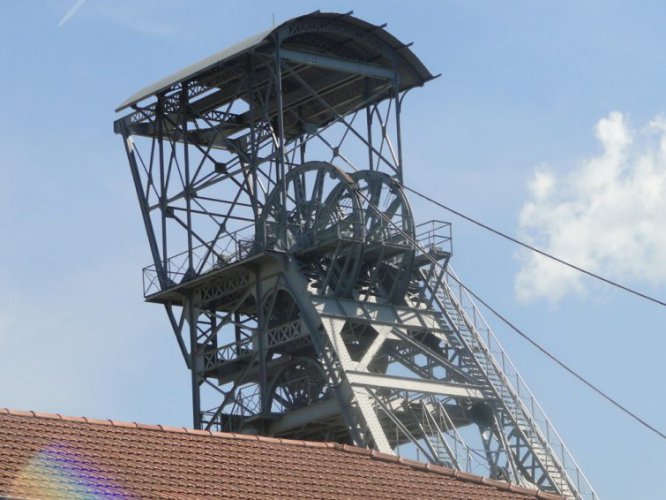 As soon as the design wonders of the city are discovered, we recommend you to take a tour of the Couriot Well (the Mining Museum). Saint-Étienne has long been a mining town. After all this Couriot Well closed only in 1973!
The visit immerses you in this world of mining. You will descend into a gallery reconstructed like a miner of yesteryear. Everything is done to immerse you completely: elevator, small train and helmet use!
5. The Museum of Modern and Contemporary Art (MAMC)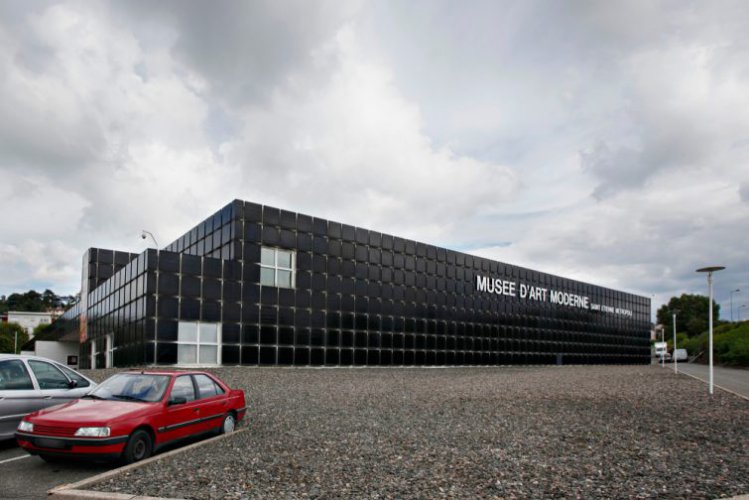 Culture is certainly one of the key words of the city! If you come to visit Saint-Étienne, do not miss to discover its Museum of Modern and Contemporary Art. The latter houses more than 20,000 works all more incredible than the others! It thus holds one of the most important collections in France of works of art from the nineteenth to the twenty-first century. Here you will admire a rich panorama of international artistic creation of the twentieth century with paintings, sculptures, photographs, and designed objects.
This museum is one of the must-sees to do in Saint-Étienne and in the region!
6. The Museum of the Greens and the "Cauldron"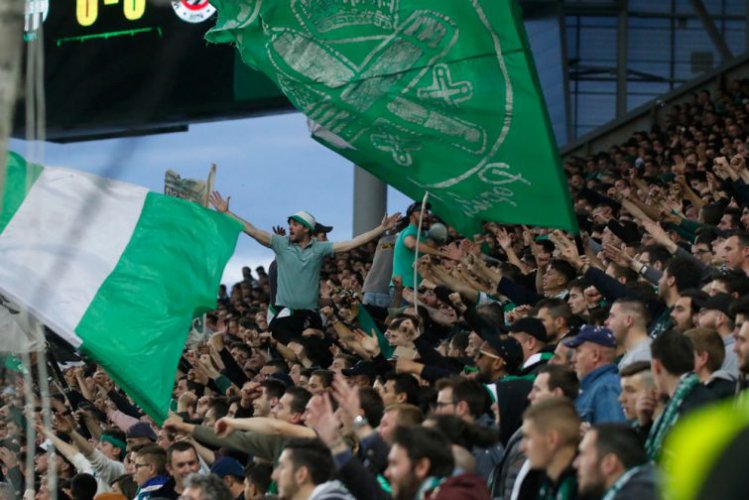 Football and the Greens represent Saint-Étienne as more than just a sport. This club and its history represent an important part of the culture and soul of the city.
So even if you don't like football, you should visit the Museum of the Greens and the emblematic stadium of the city: the "Cauldron"! Built in 1930, the Stade Geoffroy-Guichard is known for its exceptional, bubbling, and effervescent atmosphere, thanks to its dedicated supporters.
If you can't watch a game and vibrate with the Greens, take at least a tour of its museum. It is after all the first museum dedicated to a football club in France!
7. The Planetarium of Saint-Étienne
You do not know what to do in Saint-Étienne with your family and you are looking for a fun activity? Then we particularly recommend the planetarium of Saint-Étienne!
As in the cinema, this museum makes you live an extraordinary adventure by staying comfortably installed in your seat. Here you will enjoy a journey into space thanks to a half-sphere screen of more than 200 square meters! Animations can even be seen in 3D. If you come to visit Saint-Étienne with your children, take a look!
8. The Museum of Art and Industry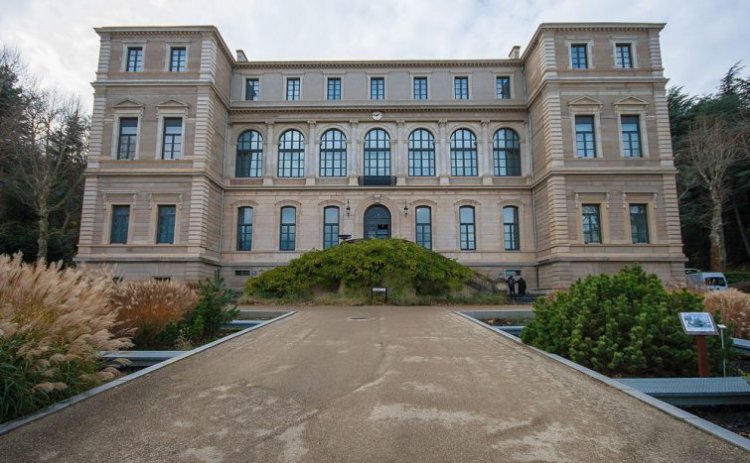 To learn more about the history of the city, you should also visit the Museum of Art and Industry. The latter invites us to take a new look at the art and design industries of everyday life.
Renovated by Jean-Michel Wilmotte, the building houses three technical collections of national and international scope: weapons, cycles, and ribbons. They give visitors a glimpse of the history of these products. As a reminder, the first French bicycle was manufactured in Saint-Étienne in 1886. It is the founding act of an industry that will know an international reputation!
9. Alternative and festive places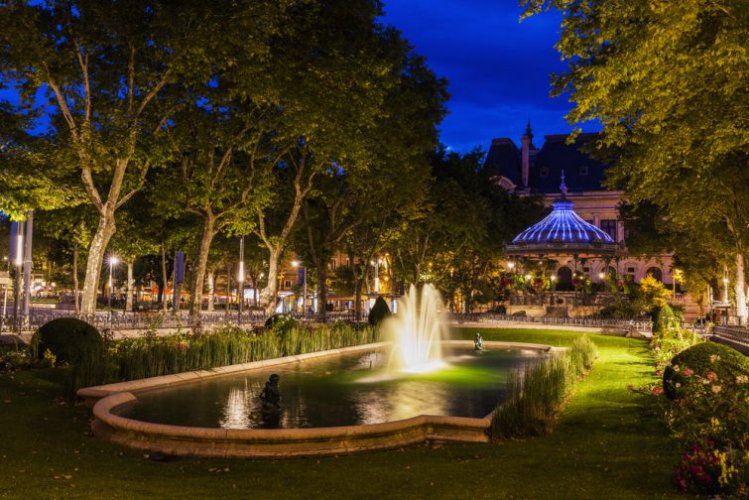 The Stéphanois·es is welcoming and the city is also full of alternative festive places.
Be aware that all the old buildings used for metallurgy or coal have been redeveloped into alternative places, exhibition rooms, or shared spaces. In these places, you can discover artists, have a coffee or a beer, meet locals and make friends for a weekend! At nightfall, many of these venues can host musical events, concerts, festivals, and parties of all kinds.
And to party all year round, go to Rue des Martyrs de Vingré or Place Jean Jaures!
10. The Gorges de la Loire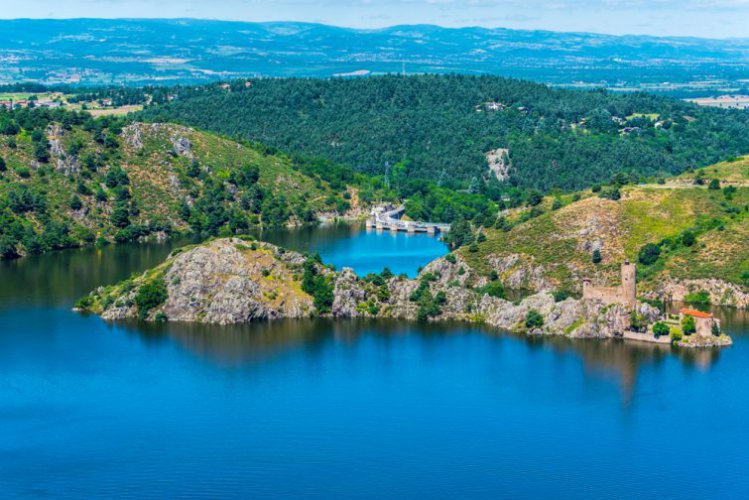 Tired of visiting Saint-Étienne? So, take a trip to the Gorges de la Loire! Just twenty minutes from Saint-Étienne, you can enjoy beautiful landscapes, greenery, and even a small beach for sunbathing. You will find it on the side of Saint-Victor-sur-Loire, where a small port has also been built.
Nature lovers can also enjoy many hikes in the surrounding area. For example, we recommend that you climb to the Plateau de la Danse. You will enjoy up there an incredible view of the surroundings of the Loire!
On the left bank of the river, on the other side of this hilly and wild landscape carved out by the Loire, you can also visit the castle of Essalois. Dating from the Middle Ages, the latter proudly dominates the island and the dam of Grangent. It also offers a beautiful panoramic view of the Forez Mountains!
How to get to Saint-Étienne?
Bus
Located near the homonymous SNCF train station, the Saint-Étienne Châteaucreux bus station hosts several bus companies such as FlixBus, Eurolines or OUIBUS. The latter offers trips to and from many French cities. Ticket prices will also vary depending on your departure city.
Train
The main railway station in Saint-Etienne is the Gare de Saint-Étienne-Châteaucreux. The latter is served by many trains (TGV, TER, Intercités). It has a direct connection with Paris-Gare-de-Lyon via a stop at Lyon-Part-Dieu. The station is also a hub for connections between TER Auvergne-Rhône-Alpes lines. From most French cities, you will have to plan a passage through a Lyon train station. Prices will vary depending on your city of departure.
Airplane
The neighboring Andrézieux-Bouthéon airport now only welcomes private flights. However, you can land at Lyon Saint-Exupéry airport and then reach Saint-Étienne by bus. The company OUIBUS offers daily and regular trips between the fourth airport in France and the city of Saint-Étienne.
For your flights to Lyon Saint-Exupéry, know if the prices vary depending on the place of departure, we still advise you to do it in advance. You can use a flight comparator like Skyscanner to find tickets at the best price.
Where to stay in Saint-Étienne?
If you plan to visit Saint-Étienne, you will necessarily wonder in which neighborhood to stay. Several choices are available to you: the Historic Center, Villeboeuf and Fauriel, or Crêt-de-Roc.
As for accommodation, the most classic will surely opt for a hotel room. Do not hesitate to use a hotel comparator to find the one that suits you best. For a more atypical or personal accommodation, you can also choose to stay in an Airbnb apartment. On this platform, you can find both classic studios and modern duplexes. There is something for everyone!
Wrap Up: Is Saint Etienne Worth Visiting? 10 Reasons to Visit
Saint-Étienne is unquestionably worth visiting. This city, with its rich architectural heritage, vibrant arts scene, and fascinating history, has transformed itself from an industrial hub to a UNESCO Creative City of Design.
From its historic center to the Cité du Design, from art museums to football culture, Saint-Étienne offers a diverse range of experiences for travelers. Don't miss the chance to explore this hidden gem in France and discover its many treasures.
So, what are you waiting for to visit Saint-Etienne? What do you think? Is Saint Etienne worth visiting?