Medan, Indonesia's fourth-largest city, is among the most diverse in the country. Various ethnicities live in the city, including Chinese, Malays, South Indians, and North Indians, and various Indonesians, including Bataks. There is also a great diversity of tourist attractions in Medan, many of which contain cultural elements.
Medan is a crossroads of cultures, with many different ethnicities and religions, so many Dutch buildings, mosques, Hindu and Buddhist temples, churches, and temples dotted around the city.
Medan is home to plenty of interesting tourist attractions that you ought to check out.
The 13 Interesting Best Places To Visit In Medan
1. Masjid Raya Medan (Medan Grand Mosque)
Things to do in Medan: Pray at the stunning Masjid Raya Medan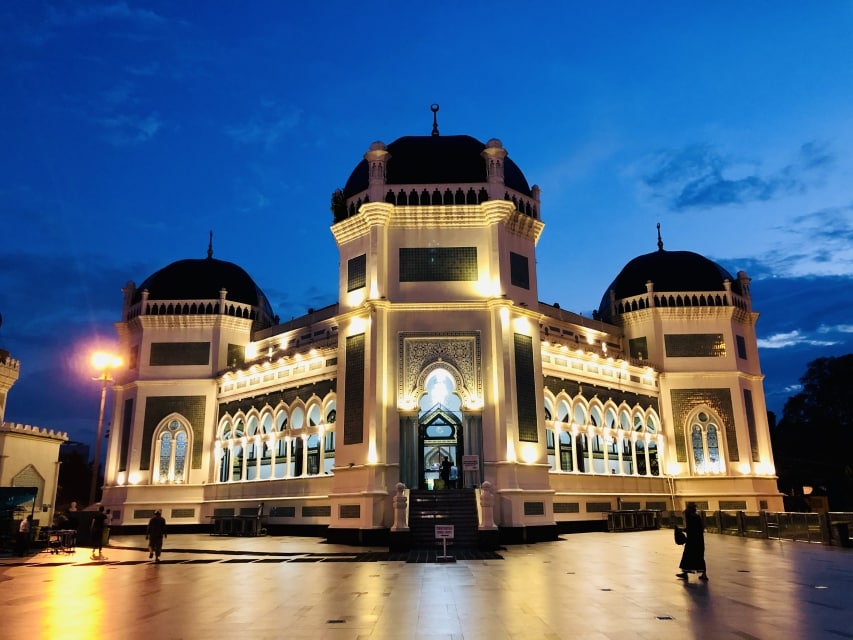 Location: Teladan Barat, Medan Kota
Masjid Raya Medan

is one of the best examples of architecture in the city. Grand Mosque, one of the most striking Islamic buildings in the city, mixes Middle Eastern, Indian, and Spanish architectural styles. Mosques in Islamic countries are made from marble with glass windows of multicolored hues. Their octagonal shape makes them perfect for praying.
2. Graha Maria Annai Velangkanni
Things to do in Medan: See an ancient church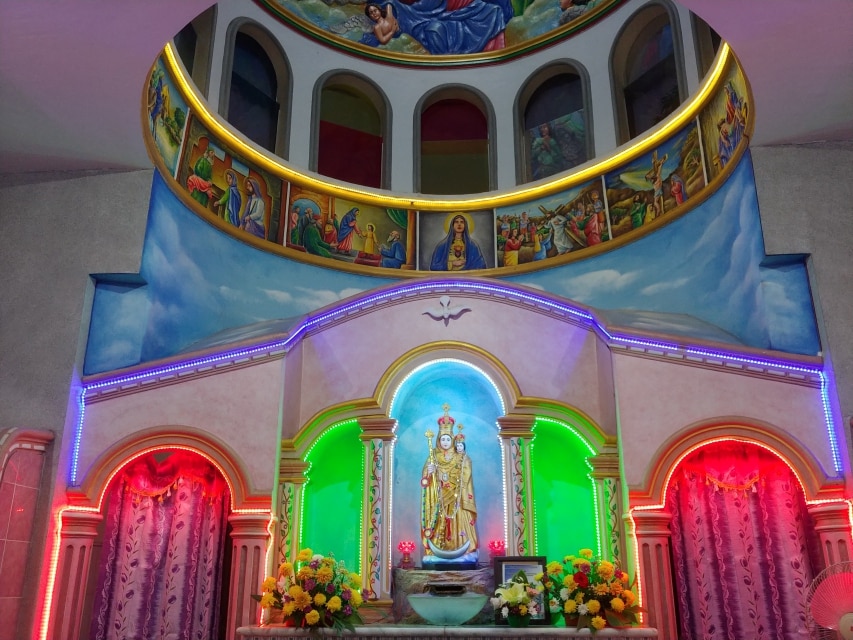 Location: Tj. Selamat, Medan Tuntungan
A beautiful Indian-Mogul exterior covered a Catholic church named Annai Velangkanni

. Graha Maria Annai Velangkanni is one of the best examples of religious fusion in Indonesia. 
It's also one of the best examples of religious fusion in Indonesia. Due to its construction in 2001 and its inauguration in 2005, it is probably the best example of religious and cultural diversity in Medan. For now, it is the only church in Indonesia that looks like a Hindu temple in India.
Read more: 10 Top Tourist Attractions In Dieng – Perfect For Nature Lovers!
3. Tjong A Fie Mansion
Things to do in Medan: Go to this historical place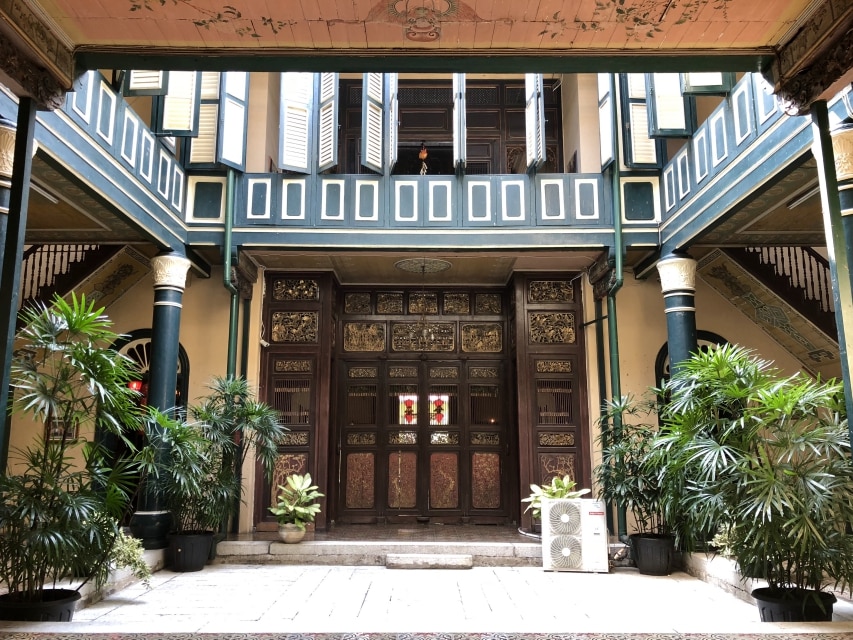 Location: Kesawan, West Medan
Tjong A Fie Mansion

is listed as a historical landmark as well as heritage buildings and museums. One of the best historical remnants Medan has to offer, this mansion is beautiful. This is one of Medan's most spectacular buildings, with a marvelous history.
A Hakka man named Tjong A Fie lived in this mansion once. He owned many plantations in the city and was also responsible for the construction of the medan-belawan railway.
The mansion has Chinese, Malay, and Dutch influences in its architectural style. The structure of bangnan was built with attention to feng-shui principles. To this day, the mansion remains one of the best places for photography in the city.
4. Kuil Sri Mariamman (Sri Mariamman Temple)
Things to do in Medan: Witness the Indian old temple in Medan
Location: Petisah Tengah, Medan Petisah
Medan has a fascinating temple close to Little India, where the hustle and bustle are found. One of the more esoteric temples is the Mariamman Temple

, as it is dedicated to the Tamil goddess Mariamman and has excellent ancient architecture. The temple was built in 1884. Guests can also visit a variety of Indian restaurants around the temple area.
5. Istana Maimun (Maimun Palace)
Things to do in Medan: See the amazing Istana Maimun with your own eyes and take pictures
Location: Aur, Medan Maimun
Maimun Palace was one of the last vestiges of the Sultanate of the Delhi dynasty. This was the golden period for the Sultanate that ruled Sumatra. Therefore, the palace was one of the last vestiges of their rule and was the residence of the Sultan of Delhi, Sultan Mahmud Al Rasyid.
Tourists are welcome to visit the palace, which has a two-story structure and 30 rooms. The attraction of the Maimun palace

is the interior body with Islamic, Malay, Indian, Italian, and Spanish style.
Read more: Baam!! Top 11 Best Places To Visit In Lombok, Indonesia
6. Rahmat International Wildlife Museum & Gallery
Things to do in Medan: Visit Rahmat International Wildlife Museum & Gallery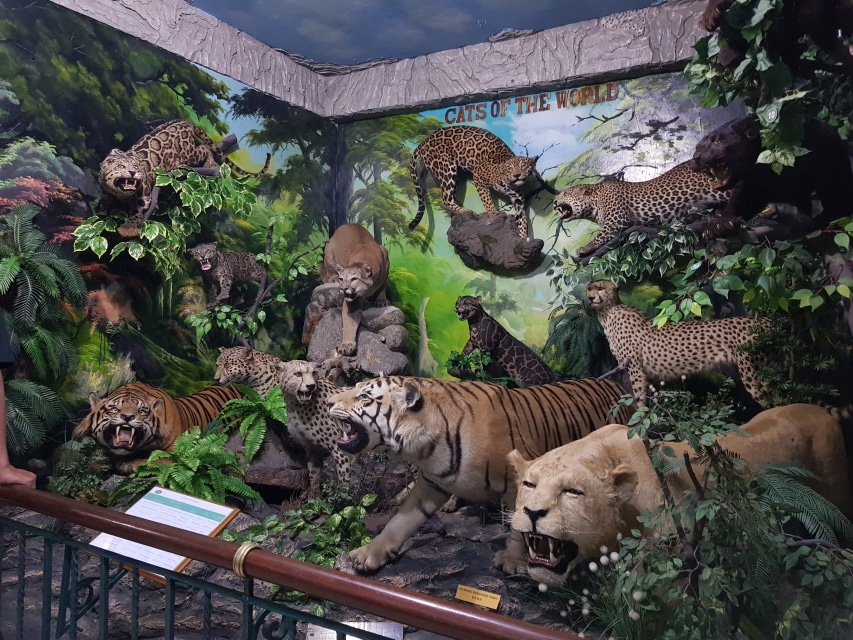 Location: Petisah Hulu, Medan Baru
Rahmat Museum & Gallery

is home to a wide variety of dead animals that have been preserved. The gallery has a collection of 2,500 species of animals from different countries.
There are many types of animals to see here, even though the museum has only preserved animals. As a result, it is possible to view many animals that are very rare or that we have never seen before.
7. Museum Sumatera Utara (Museum of North Sumatra)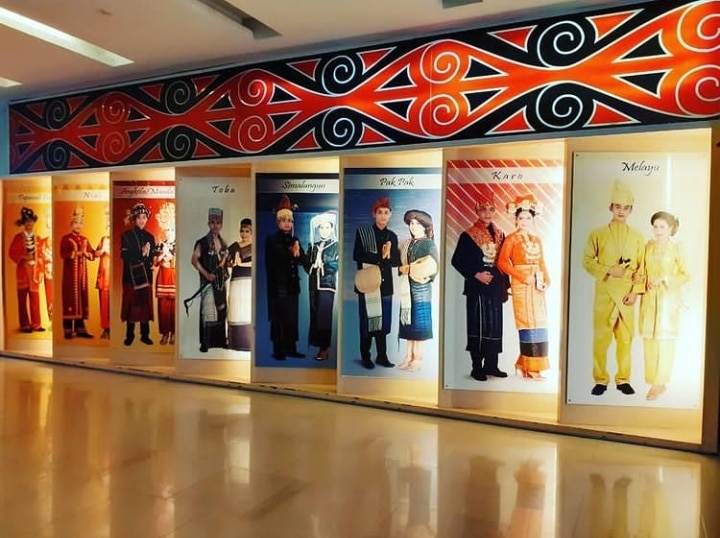 Location: Teladan Barat, Medan Kota
It is the largest museum in North Sumatra, with the main building depicting traditional houses of North Sumatra.
Most of the pieces in this museum relate to North Sumatra's long history, and they are relics. Starting from relics from prehistoric times, ancient culture (Megalithic), Hindu-Buddhist kingdom period, Islamic kingdom period, to struggle period.
8. Danau Siombak (Lake Siombak)
Things to do in Medan: Enjoy your holiday in Medan at Danau Siombak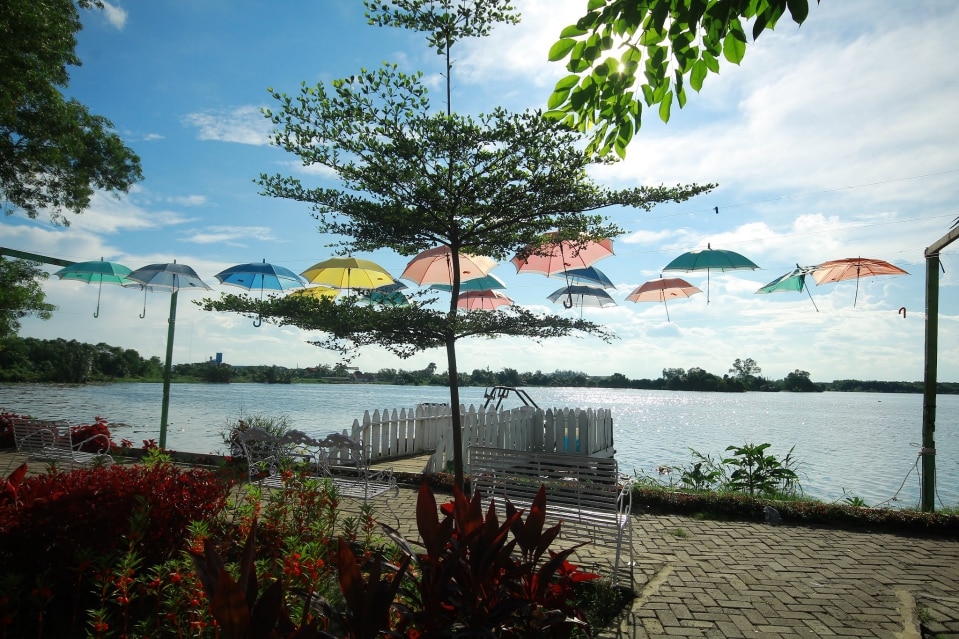 Location: Paya Pasir, Medan Marelan
This 40 acre artificial lake is one of the favorite holiday destinations of medan residents. Besides being cheap, this is also the perfect place to go with your friends or family.
There are huts by the lake in this area, odong-odong, water ducks, cafes, live music entertainment, etc. In addition to a place to relax, this place is also one of the favorite places for fishing.
Read more: The 7 Wonderful Attractions In Bima Lambu (NTB)
9. Taman Edukasi Avros (Avros Educational Park)
Things to do in Medan : Take your family and kids to Taman Edukasi Avros
Location: Kp. Baru, Medan Polonia
One of the best parks in this city is a recreational place with family and friends. However, the cozy and beautiful atmosphere of the garden is the main attraction of this place.
In addition to the lush trees, there are also several outdoor game facilities that you can enjoy. There is also a café and resto that provides a variety of food and drinks.
10. Taman A.Yani (A.Yani Park)
Things to do in Medan: Go in a quite place in Medan – Taman A. Yani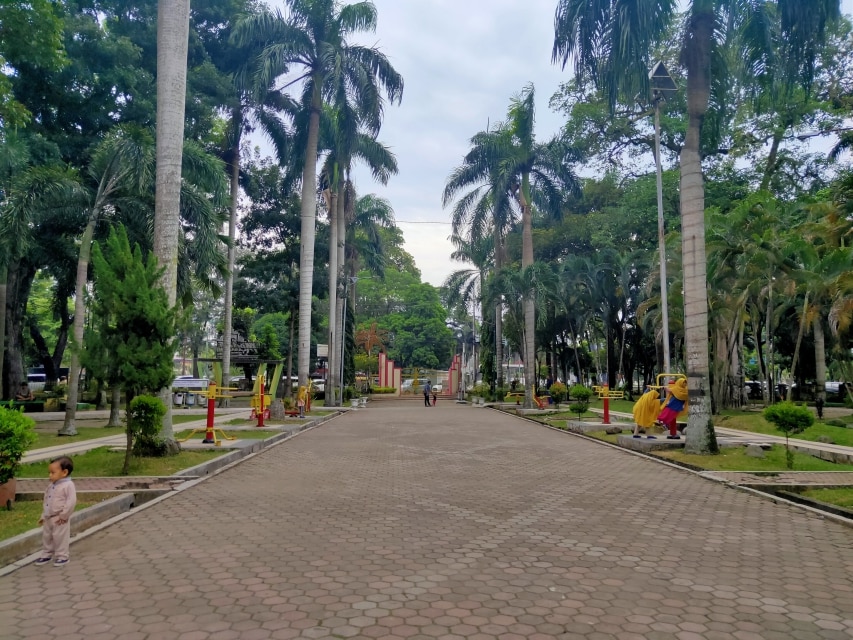 Location: JATI, Medan Maimun
A.Yani Park is The largest city park in the city. Sometimes there are events held in this place. In addition, there are many pepohons, quiet places, and a great place to relax.
11. Taman Cadika Pramuka (Cadika Scout Park)
Things to do in Medan : Check out the Taman Cadika Pramuka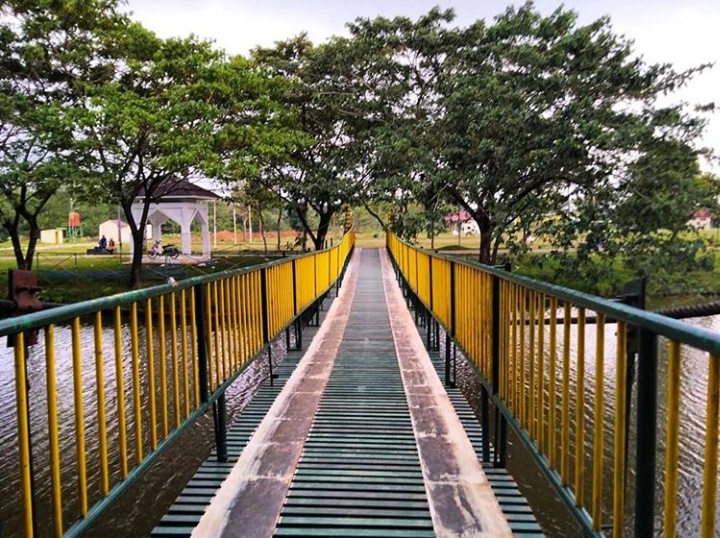 Location: Pangkalan Masyhur, Medan Johor
Cadika Scout Park is a campground and a city park. In addition to the cozy atmosphere, the design of this park is quite good. Inside, you will find 2 bridges to cross the pond. Guests can also enjoy the breeze by the pool. There are several seats available. Additionally, sports facilities, a picnic area, and a playground are available.
Read more: 21 Tourist Destinations In Magelang For A More Colorful Holiday
12. Taman Bunga Tjong Yong Hian (Tjong Yong Hian Flower Park)
Things to do in Medan: Go to Taman Bunga Tjong Young Hian with your family and kids and spend quality times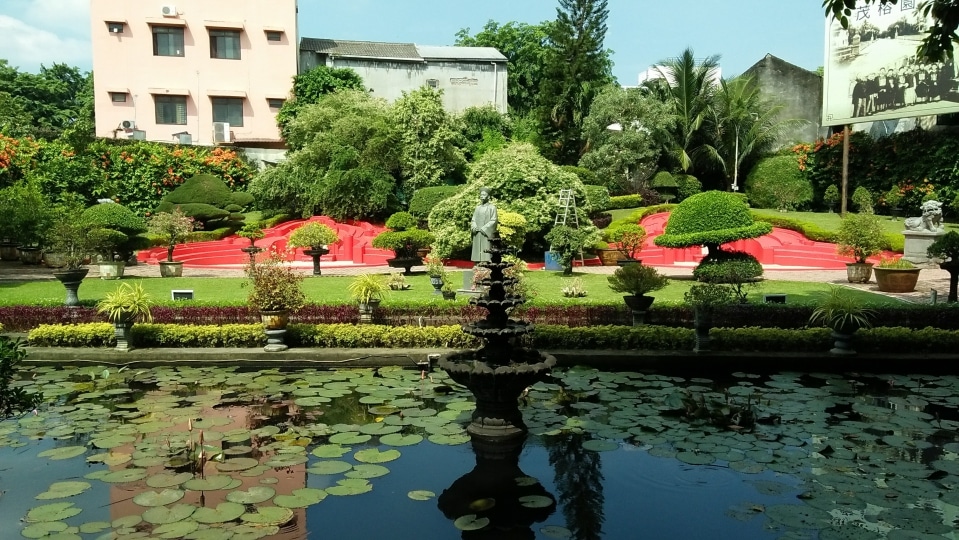 Location: Jalan Kejaksaan, Petisah Tengah
Tjong Yong Hian Park

is the burial area of Tjong Yong Hian and his wife. Tjong Yong Hian himself was a successful Hakka merchant and the older brother of Tjong A Fie. Like his younger brother, Tjong Yong Hian, he also has many contributions to the city of Medan and its surroundings.
In this area, you can find a beautiful garden with green grass decorated with various flowers, a beautiful pond decorated with lotus flowers and fountains, and the tomb of Tjong Yong Hian and his wife. There is also a gallery containing the history and life story of Tjong Yong Hian.
13. Merdeka Walk
Things to do in Medan : Enjoy the walking at Merdeka Walk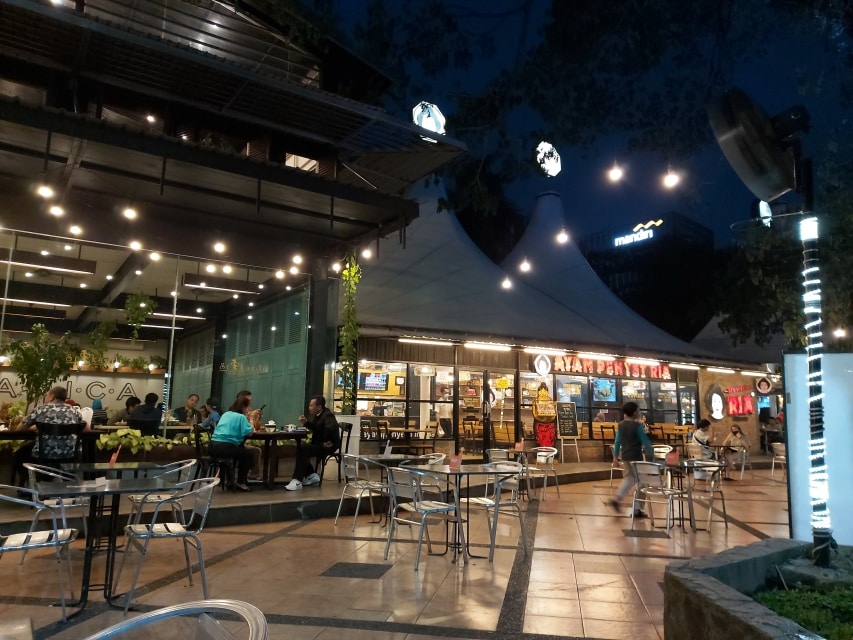 Location: Kesawan, West Medan
Merdeka Walk is a culinary center area in Merdeka Square that offers a variety of food. Merdeka Walk is also a favorite hangout in the city. Usually in this place is filled with live music and creative entertainment ranging from band performances to break-dancer.
Those are some tourist attractions in Medan that are quite interesting for you to visit while on vacation. Hopefully Useful.