The Coral Coast is a stunning 80km strip of coast located between Sigatoka and Suva, on the southern shores of Viti Levu. 
On the Coral Coast, you will find unspoiled beaches lined with sleepy villages that offer a wide array of cultural activities and fun outdoor experiences for all visitors. Look out for small roadside stalls selling fresh seasonal fruit or local hot corn. 
The beaches offer crystal clear swimming conditions for families with young children. If you surf, you'll be lucky enough to catch a wave when conditions are right.
Best Things To Do In Coral Coast – A Beachcomber's Paradise!
1.Momi Battery Historic Park
You should make sure to visit the Momi Bay Historical Park, also known as the Momi Gun Site if you are a history buff. 
A six-gun battery erected on the western side of Viti Levu during the Second World War, the site has been used to protect the island against possible invasion by the Japanese in the past.
With stunning views of the Malolo Barrier Reef and the Mamanuca Islands, the site overlooks the Navula passage. The area protected during World War II is close to one of the few deep water passages and entry points into western Fiji.
2.Taveuni Hill Fort
Taveuni Hill Fort, situated on a steep 90-meter limestone ridge in the upper Sigatoka Valley, is a historical gem in the Coral Coast.
The site was established in the 18th century by Tongan chief Maile Latumai. It is only 4 kilometers east of the town of Sigatoka and features sacred burial grounds, terraced gardens, a ceremony ground, and a vatu ni bokola.
There are several examples of fortification sites in Fiji, but Taveuni Hill Fort offers an excellent view across the Sigatoka Valley.
3.Experience Fiji's Salad bowl
There is an area of lush vegetation inland from Fiji's main town on the Coral Coast waiting to be explored.
On Fiji's famous tourist belt, Sigatoka is the main town along the Coral Coast. There are plenty of attractions for visitors, such as the main drawcard, the large local market selling local produce and products.
Almost all of the markets' produce comes from the surrounding region, an area rich in lush vegetation referred to as Fiji's Salad Bowl. 
Sigatoka is located in fertile river valleys, filled with market gardens and farms that supply much of Viti Levu.
Aside from providing a line of communication between mountain dwellers and coast dwellers, the Sigatoka River also contributes to the richness of the area – on top of that, it provides for fun with excursions and boat rides along the island's heartland! 
4.Sigatoka River Safari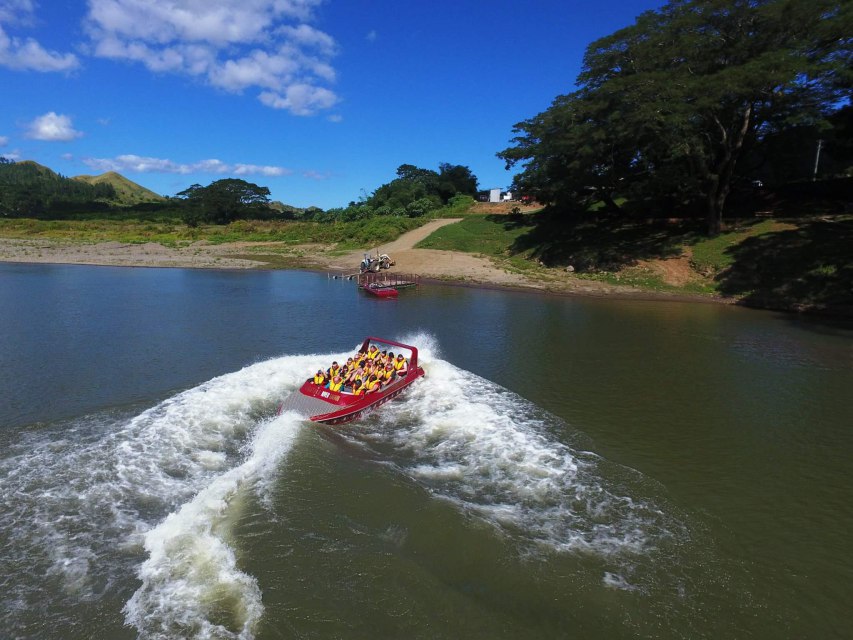 Based in the coastal town of Sigatoka, this award-winning tour will explore the interior of Fiji on custom-built safari jet boats. 
Throughout the trip, you'll pass dozens of small villages that sit alongside the banks of the river, learning the history and culture and experiencing the rush of the jetboats skimming the glassy surface of the river.
After you cruise along the river, you'll experience the Fijian way of life as you visit a local village, meet the locals, and enjoy a traditional kava ceremony.
Read more: Incredible 26 Best Things To Do In Nadi, Fiji
5.Hot Glass Fiji
The glass blowing studio Hot Glass Fiji

is Fiji's first and only glass blowing studio. Watch as the team slowly gathers, shapes, and colors the golden molten glass to create stunning shapes and colors. Located in Korotogo on Fiji's Coral Coast, Hot Glass Fiji has beautiful ocean views.
6.Wonderful Natadola Bay Golf Course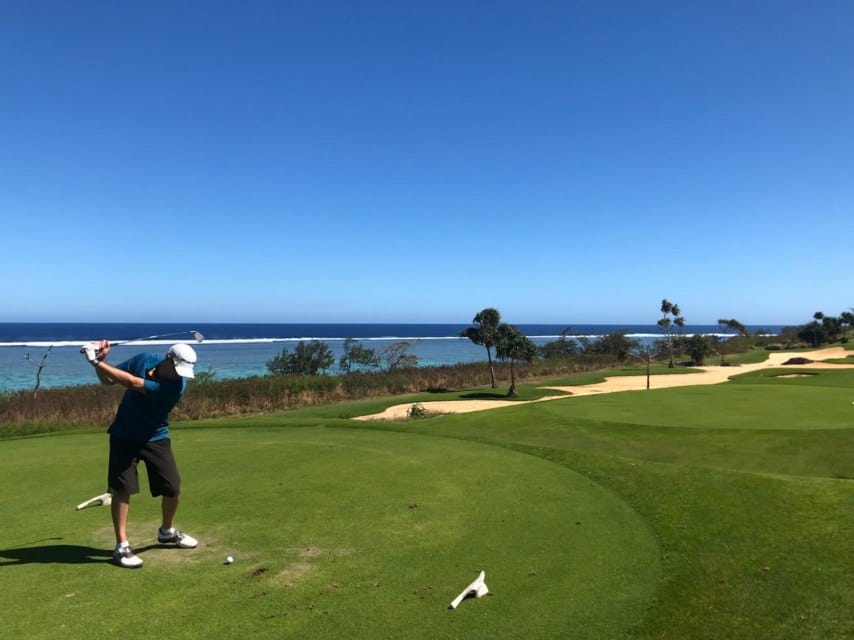 Natadola Bay Championship Golf Course welcomes players of all skill levels daily and perfectly blends world-class architecture with dramatic landscapes from rolling pastures through to the beachfront. 
This championship golf course provides stunning views of the Pacific Ocean and coral reefs on 15 out of the 18 holes, so staying focused is challenging. 
The clubhouse's tropical architecture creates an ideal vantage point for breathtaking views over the golf course and across coral reefs. 
Nothing completes your round more than a meal and drink at the open-air restaurant and bar.
7.Discover a wealth of incredible Fijian history and the most stunning views!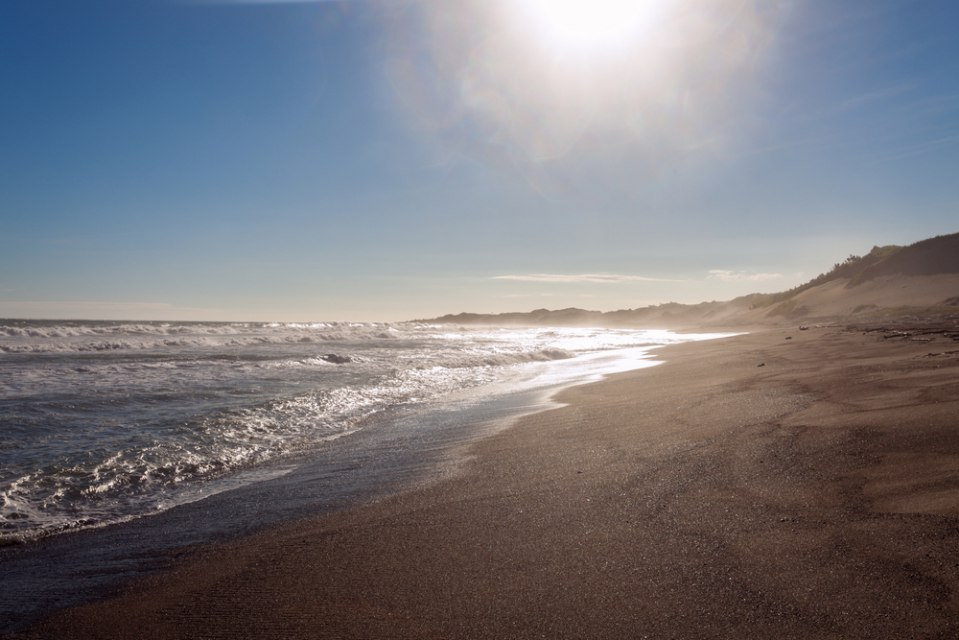 The Sigatoka Sand Dunes National Park was built on dunes that reached heights of 60m. With stunning scenery, excellent hiking trails, and archaeological treasures, this park is well worth visiting.
It was one of Fiji's earliest settlements and is one of the fourteen National Heritage sites around Fiji managed by the National Trust of Fiji. The park was declared a national park in 1989 to protect its unique natural and cultural heritage.
Visitors will be able to experience stunning ocean views from the park, which offers access to the Coral Coast, situated on the main island, Viti Levu, west of Sigatoka.
The impressive dunes cover an area of 650 hectares, with a mixture of native and introduced plants and a variety of birds and lizards, geckos, and fruit bats. 
This diverse ecosystem is home to eight species of birds. They include the Fiji Bush Warbler, Fiji Goshawk, and Orange-breasted Mycenaean.
Among the most important archaeological sites in the Pacific, pottery shards have been carbon-dated to 2,600 years old at this site, and excavations in the late 1980s revealed one of the largest burials in the Pacific region.
These dunes have revealed pieces of Lapita pottery, a type of pottery that has been discovered all over Asia, and other cultural remains such as stone tools.
Since the 1980s, this site has been a useful resource for scholars seeking information regarding the demographics and settlement patterns of the Pacific. 
Lapitas were excellent navigators who often sailed through the Pacific to distant islands, settling mainly coastal areas and leaving behind their distinctive pottery.
The dunes result from millions of years of erosion in the coastal hinterland, and the fine sand has peppery grey color with windblown peaks up to 60 meters high and one kilometer wide.
The undulating dunes offer hiking courses lasting one and two hours that are considered quite challenging. Still worth it for the views – and hiking enthusiasts, the best time to tackle this trek is during the cooler hours of the day, either in the morning or late afternoon.
Read more: Awesome!! 7 Best Things To Do In Outer Islands, Fiji
8.Ride along the coral coastline with EcoTrax
With EcoTrax's electric mounted bicycles, you can cycle the old sugar cane rail-line, winding along the coast and passing through villages, mangroves, and rainforests. 
Fiji's year-round sunshine makes it ideal for relaxing by the beach or in the pool, but if you can tear yourself away, the EcoTrax is a real adventure for all ages. It takes you along the pristine coastline as you pass through local villages along the way.
In 2016, EcoTrax was established along the old sugar cane railway, with modified electric bicycles (also known as Velocipedes) mounted. 
As you meander through the countryside, learning what life was like for locals as you go, you'll get a taste of Fiji's history through the sugar cane industry, once one of its most important exports.
During the 2 hour journey, you'll wind through mangroves, rainforests, rock cuttings, and villages before arriving at Vunabua (otherwise known as Frangipani Beach). During the refreshment break, you'll receive fresh coconuts and fruit.
9.Kula Wild Adventure Park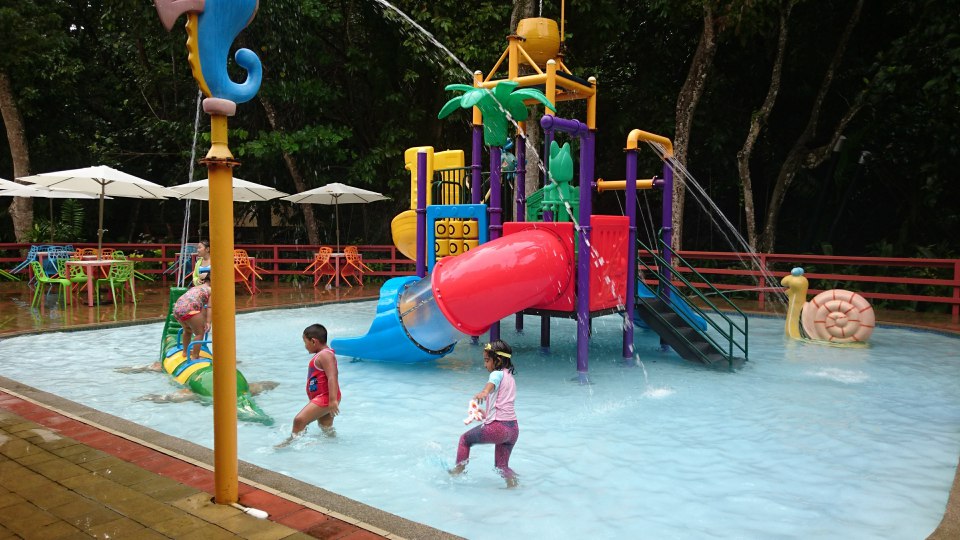 Established in 1997, KULA WILD Adventure Park is Fiji's largest and most fun family entertainment park. Here you'll find fun for everyone! 
The park is home to Fiji's most spectacular bird, reptile, and marine life and is Fiji's only conservation center for endangered endemic species. 
Enjoy a nature walk through acres of beautiful forests with elevated boardwalks; explore from the forest floor to the canopy; make sure to try the jungle waterslide and a roller coaster zipline – perfect fun for everyone.
10. Watch the sunset while sipping an icy cocktail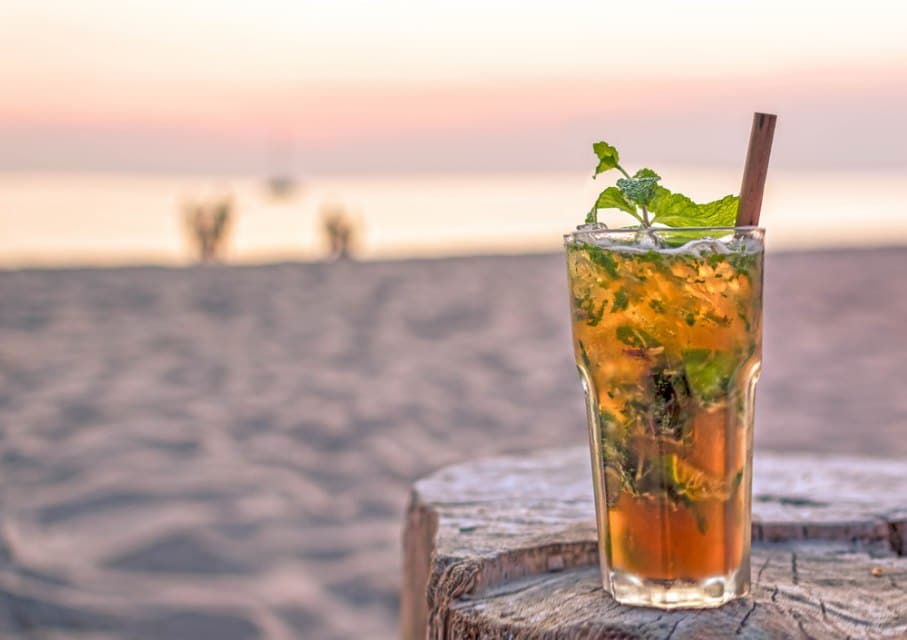 It doesn't get much better than a cool, colorful cocktail and a sunset that is liquid gold. You can say you were on a Fiji vacation without taking an Instagram shot, and for that matter, you can't visit Fiji without taking at least one. 
Numerous bars and restaurants are available throughout Fiji, with many serving signature cocktails made with fresh, local ingredients and fine liquors.
Numerous bars and restaurants are available throughout Fiji, with many serving signature cocktails made with fresh, local ingredients and fine liquors.
Read more: Amazing 20 Best Things To Do In Suncoast, Fiji
11.Take a Fijian Bobo massage
The Fijian Bobo massage has been passed down through the generations. It relies on a rich coconut oil blend to increase circulation, remove toxins and relieve muscular aches and pains. 
During most Bobo massages, warm poultices of herbal plants (such as Makita and Macou) are applied to the areas of tension. This powerful massage will put you in a trance, and you'll feel lighter than ever.
For the best massage, head to the Bebe Spa at the Outrigger Fiji, Coral Coast.
12.Check the children into a kids' club and savor some adult time
Most resorts in Fiji offer a kids' club with fun Fiji facts and endless entertainment for your kids. Your kids maybe your everything, but we expect you to take time for yourself. 
It gives you the perfect opportunity to explore on your own or with that special someone. Just because you are traveling with your family doesn't mean romance goes out the window.
13. Jump on a bike for a Go Dirty Tour
A half-day tour into Fiji's interior is the Off-Road Cave Safari, which includes a crossing of the Sigatoka River and a visit to The Naihehe Caves, the largest cave system in Fiji.
During your visit to the Fijian caves, you will learn about their fascinating history and enjoy a Fijian barbecue. There's also a beautiful swimming hole for you to enjoy. 
The road less traveled, a quad bike tour is one of the coolest ways to explore Fiji. Quad biking tours start at just F$149 for kids and F$299 for adults from a Coral Coast hotel.
Read more: Magnificent 19 Best Things To Do In Taveuni, Fiji
14.Get lost in a good book in a quiet place with a hammock.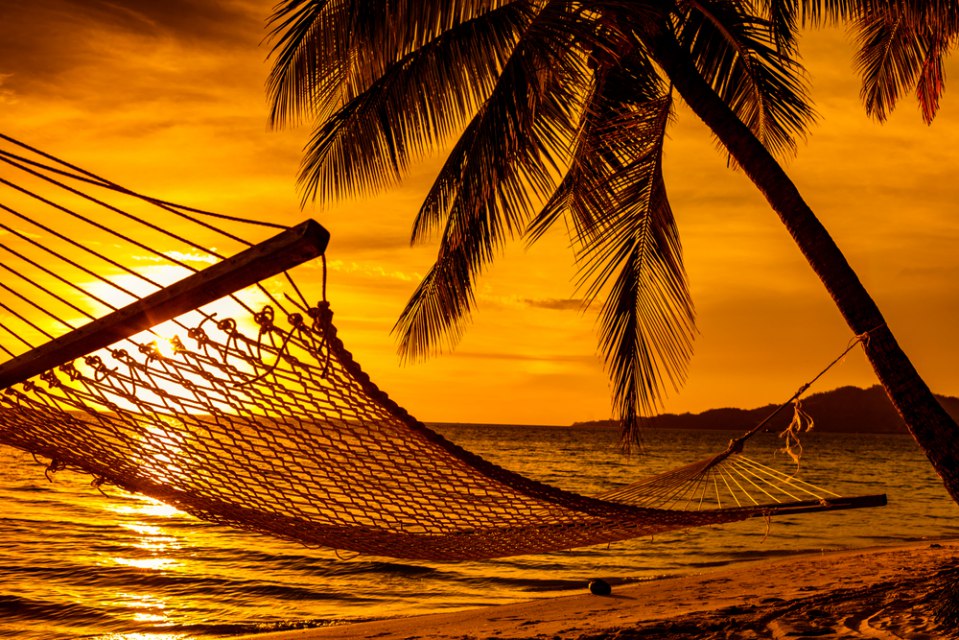 For all the adventure and activities, the culture and cuisine, and flora and fauna, sometimes nothing compares to kicking back. Fiji is yours, so you may just as well enjoy yourself by losing yourself in a fantasy world or just relax by listening to your favorite music. 
A beautiful beach or luxury resort awaits you at one of the many beautiful islands in this island nation if escaping the daily grind is what you're seeking.
15.Play Golf at a Championship Course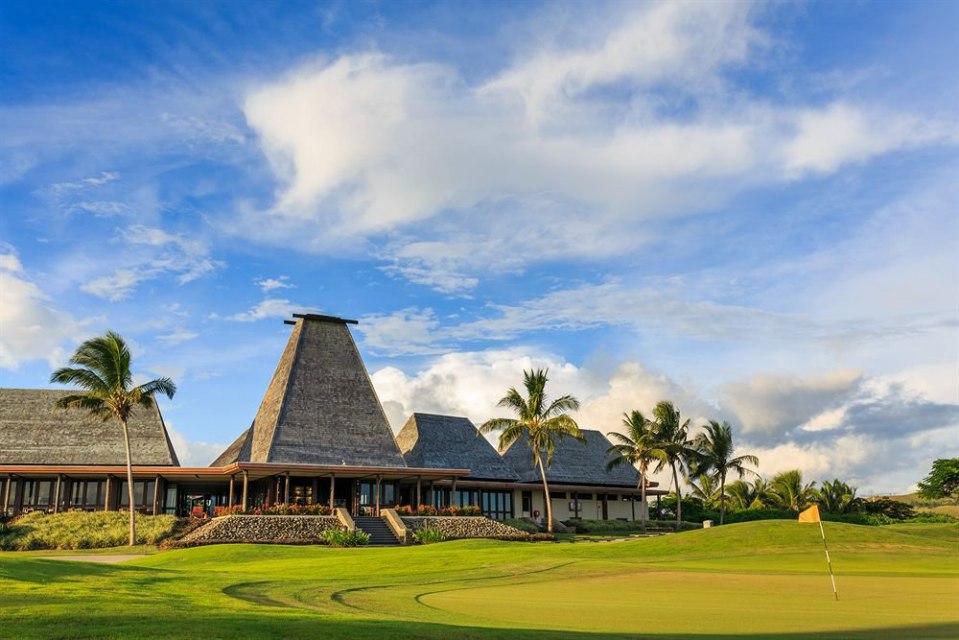 One disadvantage of golfing on the Coral Coast is that the breathtaking coastal views can be distracting… Additionally, Coral Coast visitors have access to the world's best golf courses, such as the Natadola Bay Championship Golf Course at the InterContinental Fiji Resort. The 18-hole course is on the bucket list of any keen or casual golfer alike. 
16.Visit the Biausevu Waterfall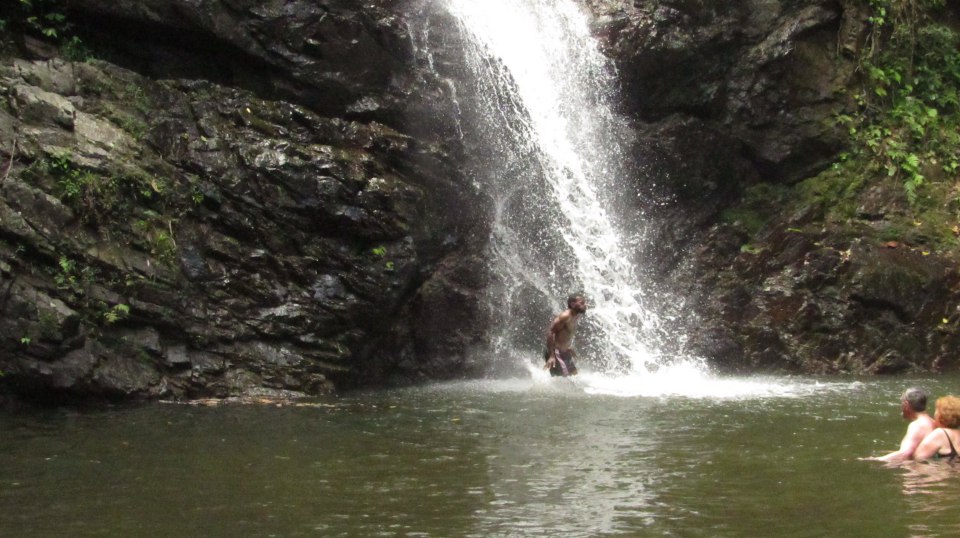 This magnificent waterfall and swimming hole are among the prettiest natural attractions on the planet, and it is a must-see for any traveler. 
You can either drive or take a taxi to the village of Biausevu, and local villagers will guide you to the stunning Biausevu Waterfall, also known as the Savu Na Mate Lava Waterfall, for a small fee. 
Other tours, such as Excite Tours & Travel, will take you on a guided tour while also stopping at a Fiji school and village along the way.
17.Enjoy Fine Dining at the Ivi or Navo Restaurant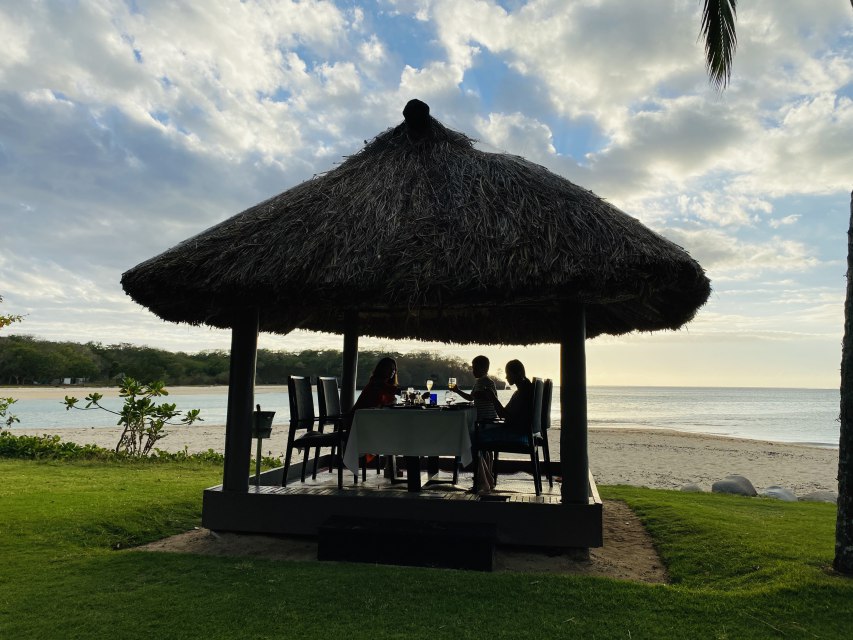 Although Fiji is more famous for casual island-style dining, there are a few fine dining venues that are worth checking out on your next visit if you get a chance. 
There is an outstanding Pacific Continental restaurant at the Outrigger Resort called the Ivi Restaurant. Another superb choice is the Navo Specialty-Dining Restaurant at the InterContinental Resort, where you can watch the chefs in action behind a glass wall. 
Read more: Breathtaking!! 20 Best Things To Do In Yasawa Islands
18.Scuba Dive in the "Soft Coral Capital."
See why Fiji is known as the "soft coral capital of the world" with a scuba diving trip on the Coral Coast. Resorts like The Warwick Fiji have their dive center offering PADI-accredited lessons and trips to the vibrant Beqa Lagoon marine reserve. 
One of the most spectacular dive accommodations is the InterContinental Resort, with only a five-minute trip to over 15 dive sites!
What are the Best Kids' Clubs on the Coral Coast, Fiji?
Little Riggers, Beach Riggers & Teens' Club – Outrigger Fiji Beach Resort
Ratu & Adi Vonu Kids Club – The Naviti Resort
Planet Trekkers Kids Club & Teen Trekkers – InterContinental Fiji Golf Resort & Spa
Lase Kids Club – The Warwick Resort
Hermit Crab Kids – Fiji Hideaway Resort & Spa
Little Chief's Club – Shangri-La's Fijian Resort & Spa
Kasi Kasi Kids Club – Likuri Island Resort
What are the Best Wedding & Honeymoon Resorts on the Coral Coast, Fiji?
A wedding or honeymoon on the Coral Coast means retreating to a tropical paradise, with the sand between your toes and the ocean breeze taking the edge off the tropical heat. 
The coastal region on the southern edge of Fiji's main island, Viti Levu, evokes the natural charm and romance perfect for couples looking for a romantic getaway, a honeymoon, or even celebrating the big day. 
See where to stay with this list of wedding and honeymoon resorts on the Coral Coast of Fiji.
The Warwick Fiji
Outrigger Fiji Beach Resort
Mango Bay Resort
Crusoe's Retreat
InterContinental Fiji Golf Resort & Spa
Wellesley Resort Fiji
Fiji Hideaway Resort & Spa
Shangri-La's Fijian Resort & Spa
The View Fiji
Tambua Sands Beach Resort
What are the Best Family Resorts on the Coral Coast, Fiji?
There is a wealth of fun activities available on the Coral Coast of Fiji that is sure to capture the entire family's attention, and it's a destination that the whole family can visit several times. 
Families get to stay together in the family-friendly rooms available at the mid-range to five-star resorts. 
Wherever you stay, you're sure to feel like you're in paradise. Still, to make the decision a little easier, we've compiled a list of family resorts on the Coral Coast with fabulous family rooms, kids clubs, and exciting family-friendly activities.
Outrigger Fiji Beach Resort
The Naviti Resort
InterContinental Fiji Golf Resort & Spa
Gecko's Resort
Fiji Hideaway Resort & Spa
Likuri Island Resort
Shangri-La's Fijian Resort & Spa
Mango Bay Resort
The Warwick Fiji
Bedarra Beach Inn
What are the Best Surf Spots on the Coral Coast, Fiji?
The Coral Coast is a great place to learn to surf; if you're a newbie to surfing and want to learn in a stunning place, then check out the Coral Coast! 
The stretch of coastline running along the south side of Viti Levu, Fiji's mainland, is not only exceptionally accessible but also produces some awesome surf breaks. 
This is one of the only places in Fiji where you'll find a mix of beach and reef breaks, ideal for beginner surfers who don't want to venture onto the dangerous reefs. 
For those looking for more of a challenge, you need the only paddle for under 20 minutes to find some fun reef breaks. The Coral Coast has several surf spots that can be found on the list below.
Sigatoka Beach Break
Natadola Inside Left
Hideaway
Naviti
Beachouse
What are the Best Day Spas on the Coral Coast, Fiji?
While visiting the Coral Coast of Fiji, you might already feel relaxed, but taking it to the next level with one of the fabulous day spas! 
A quick fix can be found in calming day spas along Queens Road to ultimate rejuvenation at a luxury spa in a five-star resort along the Coral Coast. 
All your options for day spas along the Coral Coast are listed right here.
Bebe Spa – Outrigger Fiji Beach Resort
Sigatoka Spa
InterContinental Spa 
CHI, The Spa – Shangri-La's Fijian Resort & Spa
Warwick Spa – The Warwick Fiji
Day Spa Village – Fiji Hideaway Resort
Moksha Spa
Spa Fiji – Tappoo Sigatoka
BBI Spa – Bedarra Beach Inn
What Romantic Activities To Do In Coral Coast, Fiji?
It's no wonder that you chose the Coral Coast for your romantic getaway! The breathtaking beach landscapes and fabulous resorts create a romantic setting for a Fiji escape. 
Make your time on the Coral Coast extra special with one of these romantic activities on the Coral Coast for couples, whether you are newlyweds, planning your wedding, or "just because."
Enjoy a Romantic Sunset Cruise Together
Indulge in a Couples Massage
Have Dinner in a Private Cabana
Experience the Coast in a Double Kayak
Learn How to Scuba Dive Together
Retreat to Your Resort's Adult-Only Pool and Restaurant
Enjoy the Thrills of a Jet Ski Safari
Go Horse Riding Together
Celebrate Your Special Day Coral Coast-Style
Enjoy Some Bubbles in Your Room
What are the Best Wedding Venues on the Coral Coast, Fiji?
The Coral Coast is Fiji's top wedding destination with its idyllic palm-fringed beaches, coral waters, and luxurious wedding venues. 
The Coral Coast is full of wedding and honeymoon resorts to cater to couples' needs and wants for their big day. Whether you choose an ocean view venue, a tropical garden, or your private beach, the Coral Coast can accommodate any couple's needs, wants, and desires for their big day. 
Your reception venue can also be organized, with venues such as traditional ballrooms to unique restaurants on the waterfront.
The Naviti Resort
Shangri-La's Fijian Resort
The View Fiji
Tambua Sands Beach Resort
Wellesley Resort Fiji
Outrigger Fiji Beach Resort
InterContinental Fiji Golf Resort & Spa
Mango Bay Resort
The Warwick Fiji
Crusoe's Retreat
What are some Best Budget Accommodations on the Coral Coast, Fiji?
The Coral Coast's budget accommodation tells you that you don't have to pay extra for quality accommodations. 
Fiji's coast of crystal clear waters and beaches is lined with budget resorts, backpacker lodges, and boutique locally-owned accommodations, making budgeting very simple. Just look at the options below!
Mango Bay Resort
Bedarra Beach Inn
The Beachhouse
Shalini Garden Hotel & Apartments
Crusoe's Retreat
Namuka Bay Lagoon
Namolevu Beach Bures
Coral Lagoon Fiji Resort
Dilo Tree Lodge
What Things to do on the Coral Coast with Kids?
The Coral Coast in Fiji is a family destination for which one holiday is simply not enough! 
With kids, there are amazing activities to do at the Coral Coast outside your resort. Jetboat rides, cruises, waterfalls, glass-bottom boats, and village visits, to name a few. 
Within the family resorts of the Coral Coast, you can have unforgettable adventures all together as a family or separately so mum and dad can enjoy some alone time together. 
Here are some family-friendly activities you can do at the Coral Coast during your next family holiday.
Check Out the Wildlife at the Kula Wild Adventure Park
Go Horse Riding
Take your kids to the Kids' Clubs
Go on a Jet Boat Tour on the Sigatoka River
Do Some Sightseeing from a Railbike
Try out Glassblowing
Watch a Cultural Show at Your Resort
Do a Beginner's Scuba Diving Lesson 
Go for a Dip at the Biausevu Waterfall
Take a Walk at the Sigatoka Sand Dunes
What Free & Cheap Things to Do on the Coral Coast, Fiji?
Yes, not every minute of your Coral Coast vacation has to be spent on expensive scuba diving excursions, spa treatments, and fishing charters. 
That's why we've put together this quick list of free and cheap things to do on the Coral Coast! You might be surprised by the number of free activities available in resorts, as well as free and cheap attractions scattered across Fiji's southern coast.
Do a Dive Lesson… For Free!
Take part in a Kava Ceremony
Make Your Fijian Souvenir
Go to the Sigatoka Sand Dunes National Park
Visit the Shops and Markets in Sigatoka
Visit the Biausevu Waterfall
Go Kayaking
Snorkel in a Lagoon
Get Competitive with Some Beach Sports
Scout Out the Cheap Eats on the Coral Coast
10 Things to do on the Coral Coast for Foodies
There is something for everyone on this list! The Coral Coast of Fiji has some of the most beautiful beaches, the most vibrant water, and swaying palms on the planet.
There is also a rich island culture of the local Fijians and Indo-Fijians on this south coast of Viti Levu, Fiji's main island. 
See how you can experience the culture by participating in food-related activities on the Coral Coast with this list of ideas for foodies.
Learn how to Cook Fijian Food in a Fijian Cooking Class
Experience a Lovo Feast
Have Lunch in a Fijian Village
Take partpart in the Kava Ceremony
Go to the Sigatoka Market
Do a Tropical Garden Tour
Enjoy a Cultural Dinner Show
Try Fijian Dishes such as Kokoda and Ika Vakaklolo
Experience Fine Dining at Ivi, Navo
Taste Indo-Fijian Curries at a Curry House
What are the Best Walks and hikes on the Coral Coast, Fiji?
Sure, relaxing by the pool and sipping a tropical cocktail or two is nice, but what do you do when you get itchy feet on the Coral Coast? 
Luckily you have a couple of fantastic options outside of the Coral Coast resorts, including the must-visit Sigatoka Sand Dunes and the spectacular Biausevu Waterfall. 
As for other walks, you are best choosing a resort that offers space to wander. Some of the resorts feature spectacular rainforests, coral flats, and tropical gardens to explore on foot. 
Check out some of our top recommendations in this list of the best walks on the Coral Coast.
Forest Walk at Kula WILD Adventure Park
Sigatoka Sand Dunes Walk
Wellesley Resort Nature Walk
Reef Walking at The Crow's Nest Resort
Biausevu Waterfall Walk
Crusoe's Retreat Nature Walks
Waidroka Bay Resort Walks
What are the Best Hotels on the Coral Coast, Fiji?
Are you wondering where to stay on the Coral Coast of Fiji? The most spectacular part of Fiji, Viti Levu, might be known as a resort area, but what else is there around there? 
How about the Coral Coast hotels? We'll go over some of your best options in this list of Coral Coast hotels.
Bedarra Beach Inn
The View Fiji
The Beachhouse
Shalini Garden Hotel & Apartments
Maui Palms
Blue West Villas
Gecko's Resort
Namolevu Beach Bures
Likuri Island Resort
Tambua Sands Beach Resort
What are the Best Bars on the Coral Coast, Fiji?
The Coral Coast has several bars and lounges you can visit for sundowners, cocktails by the pool, and Polynesian fire shows. 
There's nothing quite like some good nightlife at Fiji's Coral Coast, but it's also not about nightclubs at 4 am. That's why there are lively bars like Korotogo's Sunset Strip and bars like The Beachhouse. 
The Coral Coast has a wide range of nightlife experiences, so you'll find a perfect bar here on this list of bars on the Coral Coast.
Flying Fin Restaurant & Bar
Koko's Bar
Sundowner Bar & Grill
Beach Bar n' Grill
Gecko's Restaurant
The Beachhouse Bar
Black Marlin Bar
Kama Lounge
Pool Bar
Bamboo Bar
Best Things To Do In Coral Coast – A Beachcomber's Paradise!
1. Momi Battery Historic Park
2. Taveuni Hill Fort
3. Experience Fiji's salad bowl
4.Sigatoka River Safari
5. Hot Glass Fiji
6. Wonderful Natadola Bay Golf Course
7. Discover a wealth of incredible Fijian history and the most stunning views!
8. Ride along the coral coastline with EcoTrax
9. Kula Wild Adventure Park 10. Visit a local bar with a view and watch the sunset while sipping an icy cocktail
11. Take a Fijian Bobo massage
12. Check the children into a kids' club and savor some adult time
13. Jump on a bike for a Go Dirty Tour
14. Get lost in a good book in a quiet place with a hammock.
15. Play Golf at a Championship Course
16. Visit the Biausevu Waterfall
17. Enjoy Fine Dining at the Ivi or Navo Restaurant
18. Scuba Dive in the "Soft Coral Capital."