Last Updated on 24/05/2022 by Alfred
Fancy a stay in the heart of a resort in the center of France? Here is a selection of the friendliest, best things to do in Super Besse.
Super Besse is a winter sports resort in the Massif Central in the heart of the Auvergne Volcanoes Regional Park, in the Puy-de-Dôme department. Located below the Puy de Sancy, Super Besse is a large outdoor leisure complex just as well suited to winter as to summer.
We come to enjoy a beautiful nautical base, countless hiking, and mountain biking trails, climbing courses … The ascent of the Puy de Sancy and the surrounding mountains is also one of the symbolic activities when you go there.
In winter, skiing is king, and slopes are lit at night. You can also go cross-country skiing and explore the surroundings on snowshoes and sled dogs … In short, there is something for everyone! Travelvibe has decided to present its top of the best things to do in Super Besse.
The 15 Best Things to do in Super Besse in Summer and Winter
Best Things to do in Super Besse in Summer
Ramble
This is one of the best outdoor activities to do in Super Besse! Many people set their sights on the latter. Yes, we are simply talking about hiking: this gentle sports practice allows you to see sumptuous landscapes. All the Sancy and Auvergne are available from the Puy de Sancy, the region's highest point.
Our advice? Climb the Puy de la Perdrix (1,854 m), which overlooks the resort of Super Besse. A marked trail allows you to reach the summit in two hours of walking round trip. Once at the top, what a nice panorama of the Chaudefour valley!
Balloon
Photo credit: Flickr – Anthony Delbee
The hot air balloon, what poetry above the Massif Central! We can enjoy this moment suspended in the air in summer, at sunrise or sunset.
Two flight sites are to choose from: the first is located in the Sancy massif, from Lake Chambon, and the second is in the Chaîne des Puys, from Orcines. In both cases, you will admire spectacular landscapes illuminated with the shimmering colors of the summer sun.
Water sports
Photo credit: Flickr – Mickel Chrome
Whether or not you decide to discover all that the area offers, there is no doubt that the best things to do in Super Besse at Lac des Hermine's will seduce you as much as we do. This artificial lake, created in 1968, is located at 1,350 m. A beach with sand and grass attracts holidaymakers looking for a bit of freshness with fourteen generous hectares.
A beautiful playground with swings, slides, rocking horses, or turnstiles will delight the little ones. For others, a trout fishing site and the possibility of renting kayaks, paddles, or pedal boats should be enough.
Off-road scooter
If you dream of thrills, we have thought of you. Here is the Holy Grail of the best outdoor activities to do in Super Besse in summer. The off-road scooter shares the tracks with many motorless machines in this unique area.
And so much the better, because it allows you to vary! You will enjoy a moment of relaxation in complete safety: the most adventurous will have the opportunity to treat themselves to beautiful fears.
Note the nice initiative of the resort, which offers supervision with an instructor who graduated state Handisport for people with reduced mobility.
Mountainboard
This is an activity that integrates the favorites of the editor. Moreover, we are not the only ones to think so: many are the ones to try mountainboarding! This kind of skateboard has four big wheels to face all terrains. Jumps, skidding, and frank accelerations are on the program!
The mountainboard is accessible to all from June to September in the resort. If thrills don't scare you, this fun sport is for you!
Adventure Park
If you want to spend a dream stay in this great area, we offer you this outdoor activity to do in Super Besse of the most… Air. Ziplines, footbridges, monkey bridge, nothing will be spared you!
In the heart of the amazing Cirque de la Biche, you will have the opportunity to cross this exceptional course. The Xtrem, its name, combines tree climbing and Ferrata.
The course lasts between two and four hours: it is accessible to children from forty kilos. Playful, it poses no technical difficulty and will be an opportunity to have a good time with your loved ones.
Downhill mountain bike
Well, ok, this sports experience is not the only one in this tourist resort. But if it is one of the best things to do in Super Besse, it is not for nothing! The area has seven downhill slopes, an entertaining area, and a bike park.
Mountain bikers are, therefore, at home. The Perdrix cable car will take care of the ascent to avoid physical lifts to save your precious calves.
The little extra? A washing point and a free mechanical area are also available. Of course, bikes for rent (electric or not) are available in the center of the resort if you do not have one.
Best Things to do in Super Besse in Winter
Snowscoot
We could have just presented you with classic getaways, but we chose to share with you our favorite. Snowscoot is one of the best outdoor activities to do in Super Besse, without a doubt.
Mix between snowboarding, scooter, and BMX, easily accessible technically the snowscoot has everything for him. You can choose to rent one or, for added security, opt for a course with an instructor.
Whatever you decide, a maximum of fun is on the program in this beautiful and immaculate ski area!
Cross-country skiing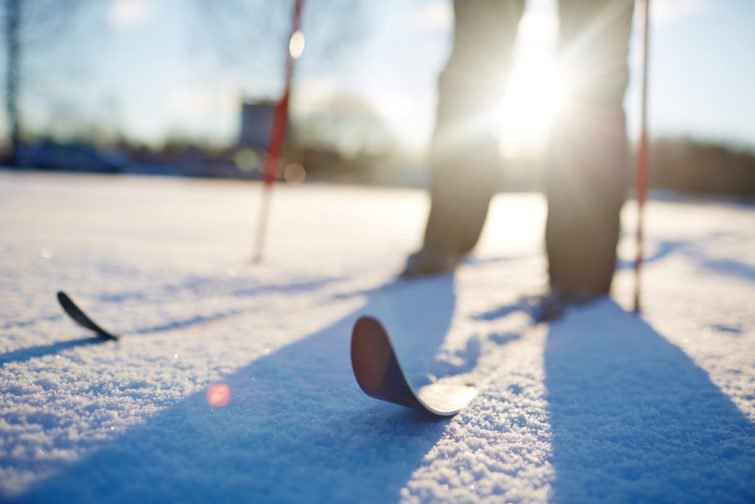 Do you really want to visit the place without enjoying one of the best things to do in Super Besse? That would be a shame, wouldn't it?
The ski area has 85 km of slopes dedicated to Nordic skiing, between 1,200 and 1,300 m above sea level. The start of the various routes often occurs at the cross-country ski chalet of Pertuyzat. Access to the trails is prohibited to pedestrians, snowshoes, and dogs. Just for cross-country skiing, what!
Marked, groomed, secure, and reserved for the exclusive use of Nordic skiing, they are even equipped with sanitary facilities and a first aid station. Come and work on your cardio during your next visit on-site!
Fantasy Sledge
The fantasy toboggan aims to hit the slopes of Super Besse from the arrival station of the Perdrix cable car. It is a toboggan descent accompanied from the top of the mountain with a length of 3 km.
The total height difference is 500 meters. Wearing a helmet is mandatory, and mountain clothes are strongly recommended: it can be cold…
Perfectly secure, this activity is carried out just after the closure of the ski area to avoid putting yourself in danger in the middle of other skiers. Try it, you'll see!
Winter snowshoe hike
Travelvibe was won over by this unique adventure that stands out among all the others. Winter snowshoeing allows you to discover the beauty of the ski area differently. We've included it in our list of the best outdoor activities to do in Super Besse.
With its two-loop routes of three and five kilometers, marked and perfectly maintained, there is no doubt that you will enjoy walking it. And what a view of this beautiful massif when you dominate the resort!
Winter mountaineering
The Sancy is a medium-sized massif that has everything of a large. Due to its good exposure, it even allows the practice of ice climbing. Winter mountaineering is an outdoor activity in Super Besse that has become a must for any self-respecting visitor.
In the presence of a guide, you will climb ridges, corridors, chutes, and ice waterfalls equipped with crampons and ice axes. Perfectly supervised, the activity is a good way to discover this mythical sport of mountainous countries.
Fatbike on snow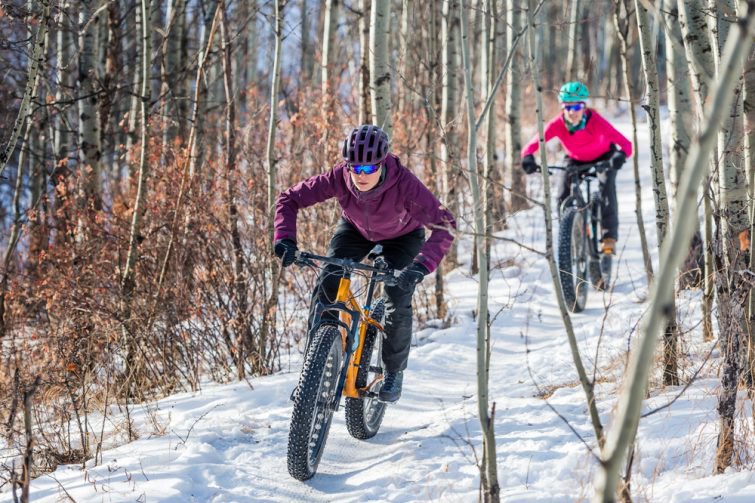 Perfect for a stay with friends, we present you with one of the best things to do in Super Besse of this selection. The fatbike is a mountain bike with large tires that allows you not to sink into the fresh snow.
Simply put on a waterproof and warm ski outfit and go to the Falaise chairlift for a descent of the Bois Joli slope! Rental and registration with the ESF of the resort.
Boardercross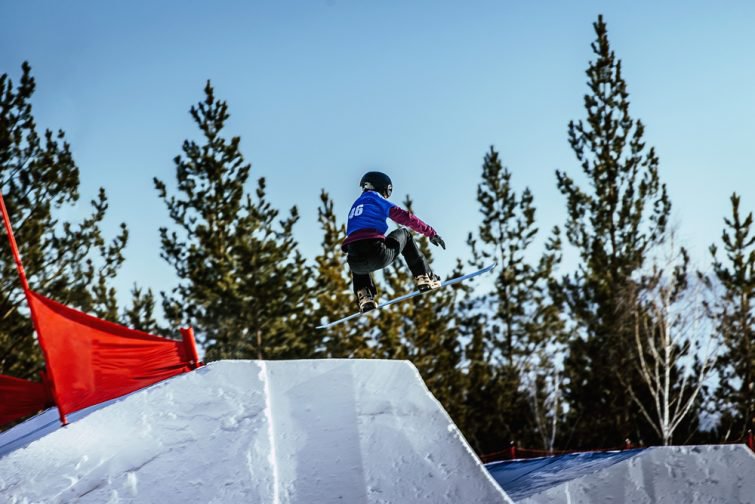 The boardercross is a timed obstacle course on the track with bumps and steep turns to follow in skiing or snowboarding. Super Besse offers when the snow allows it to measure you to these fun tracks in the company of your friends, as at the Winter Olympics!
Ultra fun, this activity seduces a wide audience and ensures great sensations. Loans? Go!
Sled dogs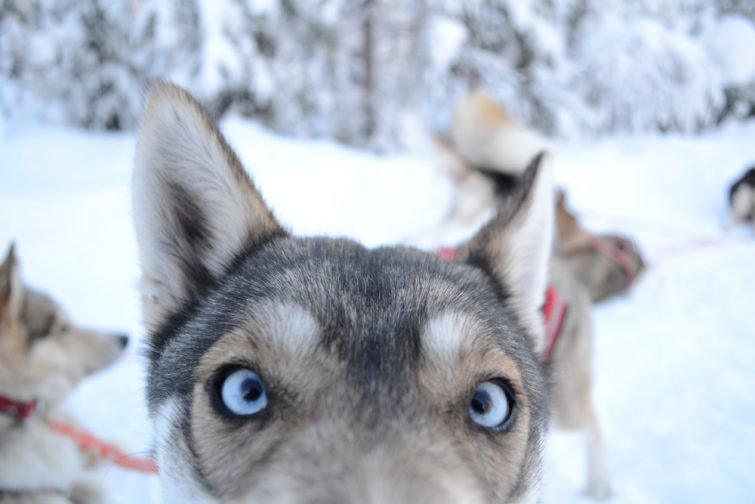 Located in a splendid environment, sleigh rides are among the best things to do in Super Besse in winter. Moreover, as soon as you arrive, you will quickly understand why.
These lovely hairballs give the best of themselves in an authentic setting a few kilometers from the resort on pristine trails. Several formulas exist for the greatest pleasure of different audiences.
So, rather romantic, funny or family walk?