Colmar is the oldest Alsatian city. A picturesque country town which is both endearing and striking!
Come and visit Colmar and its unique heritage: Nestled in the heart of the Alsatian vineyards, Colmar radiates beauty with its traditional houses, canals, cobbled streets, and flowering. No matter what the season is. Colmar is the ideal destination for history lovers, gourmets, art lovers, and strollers heading in the air.
Is Colmar worth visiting?
Yes, Colmar is worth a visit. Visiting Colmar in autumn offers you beautiful walks in the vineyards with warm colors, while in winter. The vibe affects the typical regional Christmas markets. As in summer, the city invites you to stroll and discover folklore and local crafts in spring. In short, whether it's a romantic weekend or a holiday with friends, Colmar is waiting for you!
People Also Read: 

Is Riquewihr worth visiting? The 8 Best Things to do in Riquewihr

The 13 Unique and Best Things to do in the Grand Est

The 12 Most Beautiful Hikes to do in Alsace

The 15 Best Outdoor Activities To Do in Gerardmer
Is Colmar Worth Visiting? The 10 Unique Things to do in Colmar
1. Neighbourhoods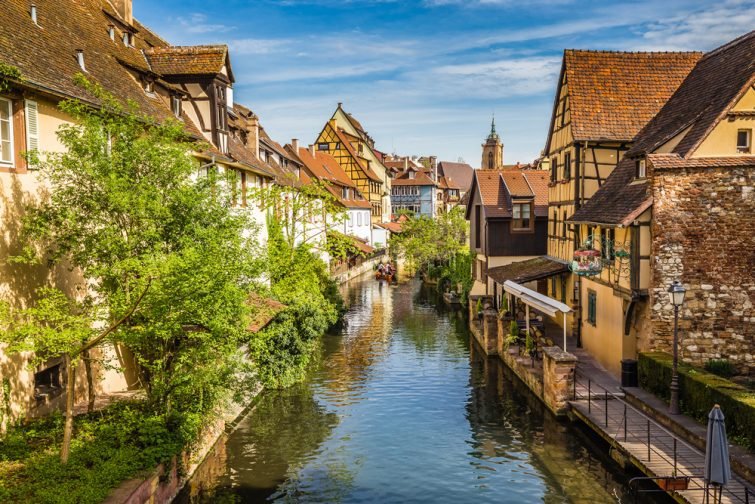 You can see both medieval and Renaissance styles here. Colmar has an impressive architectural, historical and cultural heritage. Starting with its various districts:
● Little Venice: the Lauch, lined with splendid colorful half-timbered houses, crosses this district. It earned the nickname "Little Venice." From the Koïffhus to the Turenne and Saint-Pierre bridges. Via the shopping hall and the picturesque Krutenau district. You can discover little Venice along the water.
● The Tanners' Quarter: home to tall and narrow half-timbered and half-timbered houses. This authentic district is a must to do in Colmar.
● The Quai de la Poissonnerie: visiting Colmar without passing through it is unthinkable! Picturesque and authentic, it is lined with half-timbered fishers' houses, all colorful. The walks along its bank are charming and intoxicating.
2. Religious buildings
Colmar has more than 500 years of history. Thanks to a remarkably preserved heritage dating back to some Middle Ages buildings. The ancient city contains splendid mansions, ancient monuments, and many religious buildings.
Such as:
● The Collegiate Church of Saint-Martin
● The Church of the Dominicans
● The Chapel of Saint Pierre
3. Notable houses
Colmar can be discovered during walks and various stops. Observe its surroundings. But don't forget to admire this Alsatian city's stunning and typical architecture.
● Maison Adolph: visiting Colmar is leaping into the past! The Adolph House is the oldest in the city. It testifies to the influence of religious art on urban architecture.
● Maison des Têtes: a magnificent example of Renaissance architecture. It takes its name from the hundreds of grimacing faces carved on its façade.
● Pfister House: The Pfister House was built in 1537 and restored in 2012. This building is a true jewel of Alsatian architecture. Despite medieval features, it is a symbol of the Renaissance.
You will discover a two-storied corner oriel, a wooden gallery, an octagonal turret, and murals depicting biblical and secular scenes.
4. Museums
You can learn many things by visiting Colmar. Such as The Alsatian heritage, European History, Fine Arts, and local gastronomy.
Both fun and enriching, Colmar's museums allow you to discover the city's emblems in a new light. Among the plethora of museums to do in Colmar, Travelvibe recommends:
● The Bartholdi Museum (creator of the Statue of Liberty, just that!)
● M'Espace d'art contemporain André Malraux
● The Toy Museum
5. Parks and squares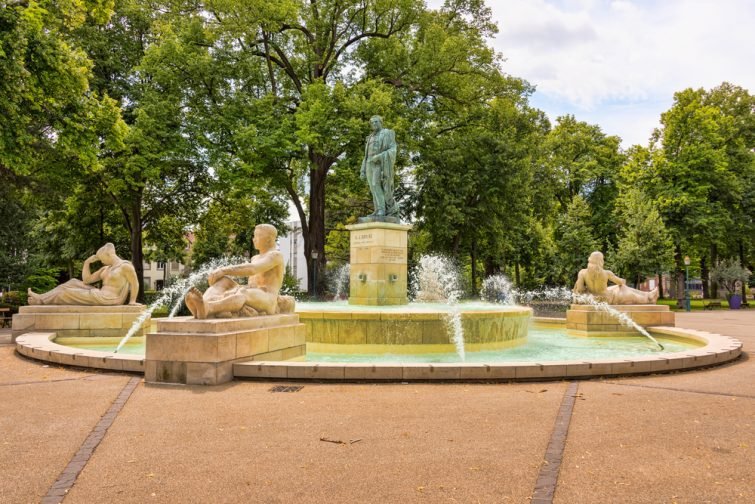 After the cultural visits, why not clear your mind and stretch your legs in the many parks and gardens of the city? True havens of peace flowered and green contain many botanical nuggets. Such as remarkable trees (weeping beech, bald cypress, giant sequoia ) and some monuments such as statues or museums.
So what are you waiting for to stroll through the Parc du Château d'eau, the Champ de Mars park, and have a picnic at Adolph Hin Square? Visiting Colmar also means taking the time to take a break and relax in the middle of nature.
6. Guided tours
The capital of Central Alsace, Colmar, is one of the region's most attractive and touristic cities. Indeed, its cultural, historical, artistic, and architectural heritage attracts, but not only! Visiting Colmar also means discovering a modern, lively, festive city attracting night owls. In short, no matter what topic interests you, you will inevitably find guided tours in Colmar!
Colmar stands out from other Alsatian cities with its cobbled streets and symbolic monuments steeped in history. Also its extraordinary museums. Accompanied by a French-, English-speaking, or German-speaking guide, you get off the beaten track. And can witness unique experiences on foot, by bike, by small train, by horse-drawn carriage, or even by boat.
7. Cellars and viticulture
In the heart of the Alsatian vineyards, you can savor excellent dry and aromatic wines in the capital of Alsace wines. It is difficult to miss this know-how as Alsatians are proud of their bottles. You will find in this region no less than 119 wine-growing communes. It produces more than 150 million bottles per year. That!
If you want to orient your trip around the Wines of Alsace, we advise you to follow the road of the same name. Indeed, it invites you to approach a region where life is an art and wine a pleasure. The Alsace Wine Route is 170 km, from Marlenheim to Thann. Vineyards, villages, castles, cellars, chapels, good restaurants, winegrowers' festivals, and abbey makes you discover the rich palette of Alsace wines through their grape varieties and appellations.
8. Local gastronomy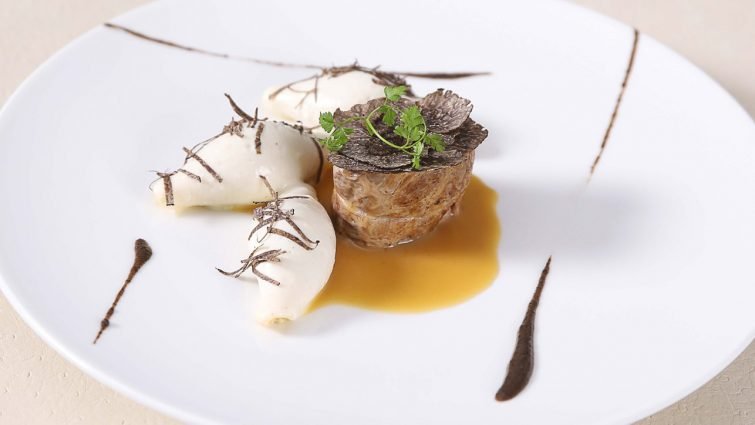 Going hand in hand with the Wines of Alsace? The Alsatian gastronomy will delight gourmets and heavy eaters. It is rich, gourmet, and traditional. Besides, it is strongly impregnated with the German one. So you find many dishes in a sauce based on cold cuts or potatoes. Among the most famous words, taste the Suri Nierle (kidneys), the Ziwelkueche (onion pie), or the Roigabrageldi (marcaire potatoes) are notable.
And as we do not do things halfway at Travelvibe, here are the good addresses of the city (visiting Colmar is also a treat!):
● The Circle of Aromas
● The restaurant La Soï
● The Stub
● The Painter's Workshop
Enjoy your meal!
9. Festivals and parties
Colmar vibrates to the rhythm of parties, evenings, and festivals throughout the year. If you have the opportunity, visit Colmar during one of them! There are many famous events celebrated each year. International Classical Music Festival, the Alsace Regional Wine Fair, the Christmas market, and folk evenings are recommended festivals to experience.
Enjoy spectacular shows in a warm, festive, friendly, and authentic atmosphere! Plus, some are free, so no excuses!
10. Colmar Region
Last point of the 10 essential things to do in Colmar, but not least! The Colmar region stretches from the Plain of ried to the first Vosges foothills. It is home to many picturesque villages and various landscapes.
Do not miss Horbourg-Wihr and its Gallo-Roman heritage. Walbach and its castle of the fourteenth century, or Wickerschwihr and its Church of St. James the Major!
How to get to Colmar?
Getting to Colmar is relatively simple. As the capital of the Centre Alsace, it is located near Germany (24 km) and Switzerland (64 km). And between the Vosges and the Rhine, not far from Strasbourg (70 km) and Mulhouse (49 km). To get to Colmar, here are the three solutions to favor:
● Car: it remains the best solution to get there because you are free to move and have no time constraints. Colmar is connected to the entire European network via the A35 motorway. From Paris, you will take 5h30 while from Reims or Lyon, your journey takes barely 4h.
● Train: synonymous with rest and calm, the train is the ideal solution to get to Colmar. You arrive at Colmar station in 2h30 from Paris Gare de l'Est and in 1h40 from Dijon. Besides, TER trains regularly make journeys between Strasbourg and Colmar in just 30 minutes.
● Airplane: Colmar does not have an airport but an airfield. If you want to come by plane, we advise you to take a flight to Strasbourg. Located equidistant from Strasbourg Entzheim airport and Basel-Mulhouse-Freiburg Euroairport. From there, Colmar is easy to reach. If you go to Colmar by plane, use a flight comparator like Skyscanner to find the best deal. The platform will show you the best solution according to your criteria. To make the remaining 70 km, opt for a car rental or take the TGV (48min for about 15 €).
Choosing suitable accommodation in Colmar is essential to enjoy your stay in this beautiful city of Alsace. So where to stay in Colmar? To help you prepare for your trip, Generation Voyage provides some tips! We recommend you to stay in the center of the old town of Colmar if you want to visit Colmar and are looking for animation.
However, if you prefer to enjoy a quieter atmosphere, we suggest the Saint-Léon district. You will have no trouble finding a hotel, bed, breakfast, or Airbnb accommodation. However, using a hotel comparator will help you target the right offer.
So, what are you waiting for to visit Colmar? We hope our article on "Is Colmar Worth Visiting? Unique Things to do in Colmar" was helpful to you.