Gosh! Did your car ditch you right before your picture-perfect Nantucket gateway? Or are you worried about managing a car for your short trip to Nantucket? 
Wait, or are you new in the city of Nantucket and know nothing about the things to do in Nantucket without a car? Well, these were just some of the cases. 
Apart from it, there are several other reasons why you may require the last moment tips and hacks on enjoying a trip to the lovely, little, and magical island, Nantucket, without a car or without hurting your wallet! 
But don't worry; we have done electrifying research to narrow things down so that you face no hassles on your trip, even if you don't own a car. 
Also Read: 

12 Things To Do In Anchorage Without A Car

20 Things To Do In Austin Texas Without A Car
Things To Do In Nantucket Without A Car
So there you go! Welcome to Nantucket, ladies and gentlemen; without any further delay, let's jump in!
1. Wander around with the Nantucket local transports.
It's high time to finally say goodbyes to the expensive car rentals since many more alternative transport systems are there to serve at cheaper rates! 
To start your journey right from the airport, you'll get several options to help you reach your hotel. 
We can't keep the secret just among us, so allow us to introduce some car alternatives for your Nantucket exploration. To learn more, consider looking at the section provided as follows.
1. Nantucket Shuttle Buses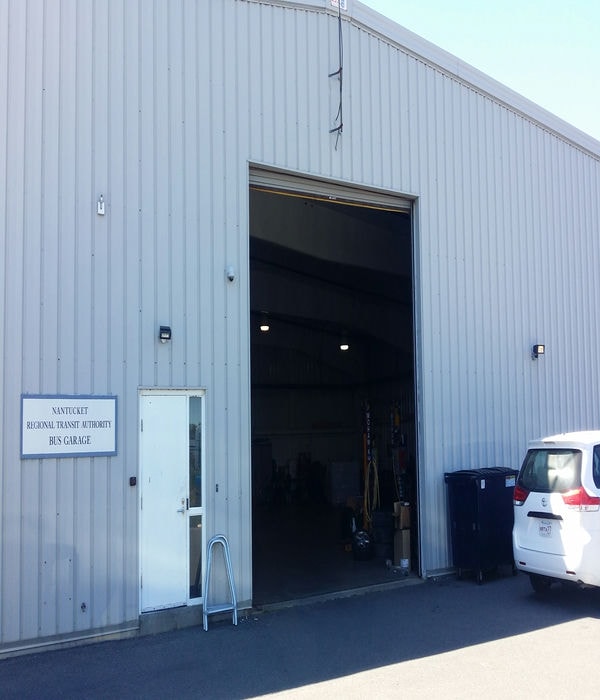 Nantucket offers a wide range of shuttle bus services; one of the eminent ones is the Wave, and you can also take your fur babies along. From the airport route to town, the fares start from an affordable $3.
2. By walking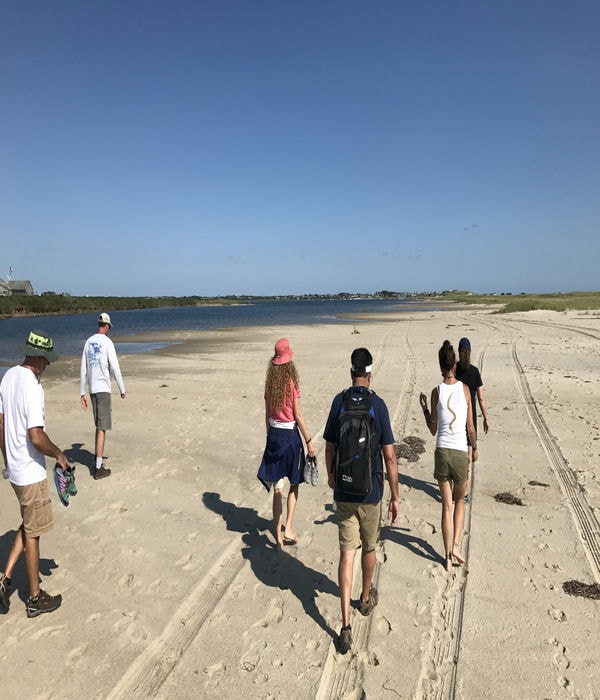 Nothing beats exploring the funky streets on foot; when it's the serene island of Nantucket, it's an even more mesmerizing experience. It's undoubtedly one of the best free things to do in Nantucket. 
But watch out for the heat during summer while you're on your walking mission.
3. Renting mopeds and bikes
The enchanting island of Nantucket has separate paves for bike rides so that you can enjoy its beauty to the fullest. 
You'll get many options for bike rentals; our pick on it would be the shop at Broad street, named Young's. 
Bike rides are one of the best things to do in Nantucket without a car and the best way to wander about since the dunes, the serene scenes, and the wind kick; bikes offer it all and are the all-in-one package for your gateways!
While riding, ensure you're not moving through the sidewalks, as it is strictly prohibited. You also need to maintain one-way street regulations and helmets if you have kiddos 15 and below along with you.
4. Taxi and Scooter Rides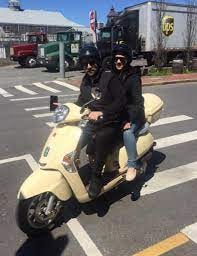 You can take taxis as your Nantucket gateway partner; you can find taxis easily near Blue Beetle at the end of Main Street. Though taxi fares vary and are costly, scooter rides can also be a savior for exploring the Nantucket roads.
5. Uber and Lyft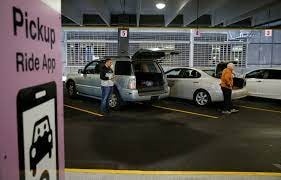 You're just good to go if you're planning your Nantucket itinerary visits via Uber and Lyft since they are readily available 24×7 throughout the town. 
They are the perfect options for visiting places on-demand or villages at far because there are off-roads and sightings where bikes or walks may not help.
6. Cycling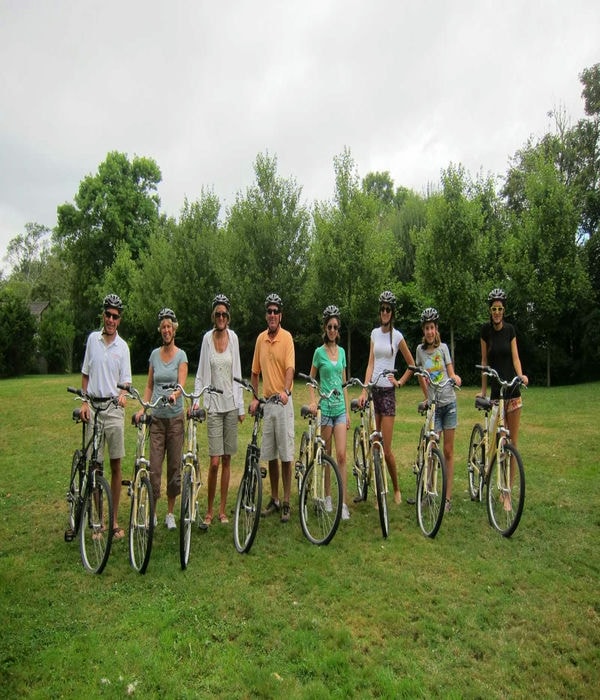 Cycling is one of the cheaper options for wandering around the heavenly-beautiful streets of Nantucket and also an excellent means of exercise! 
So if you've got a cycle along with you, don't forget to optimize it for your gateways.
7. Ferries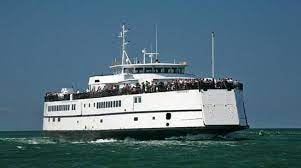 Nantucket has plenty of ferries to take you to your desired destination, but be sure to check out the ferry schedules as they vary frequently. 
Ferry fares differ for different visits; typically, the range starts from a strolling $68 for a day-long trip for adults.
For an even smoother experience, we recommend you settle anywhere near the Nantucket town since it has super-comfy walkable routes.
As for your stay on the trip, if you're looking for cheaper accommodations, you can go for the Beachside Inn, which is Nantucket's only 2-star hotel.
If you're up for luxurious suites, our pick would be The Nantucket Hotel & Resort at 77 Easton Street, Nantucket, MA 02554. 
The grand hotel is in such a location where you'll effortlessly find various restaurants, shops, and even beaches and ferries within walking distance from the hotel premises.
8. Pocomo: Your way to ultimate kitings.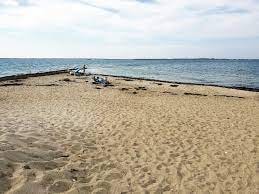 Are you someone whose heart gets tugged at the strings of kites? Then visit the place without a second thought! 
It has highly navigable walking routes, supported by the gorgeous beauty of blue waters, soothing pathways, and charming houses. 
It is a place where you'll enjoy kitesurfing to the fullest. As for the destination time, it'll cost you 15 mere minutes to reach Pocomo if you're heading from downtown via an Uber.
9. Visit the famous Whaling Museum.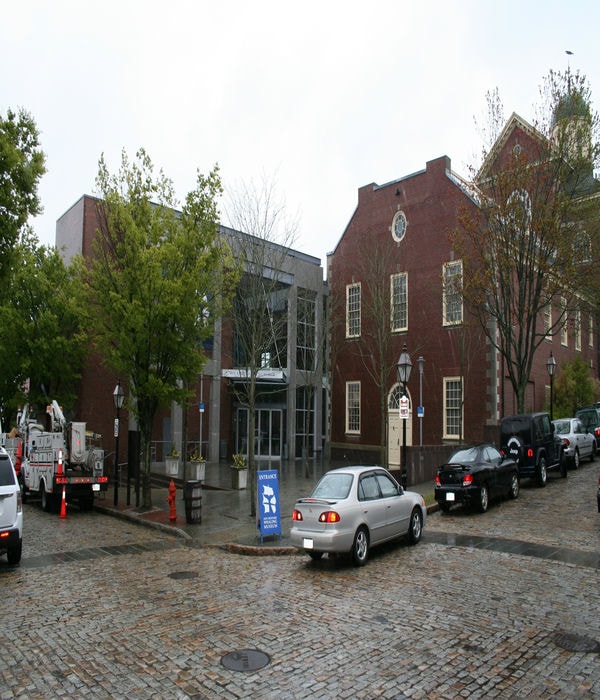 Hey there! Do you know you no longer need a time machine to visit Nantucket's history? The 80-year-old museum holds the historical artifacts of Nantucket elegantly and is a place where you can enjoy roaming to the fullest. 
It has a massive collection of premium historic crafts and arts, galleries, paintings, boats, attractive old equipment, harpoons, and much more! 
The things that'll entice you the most are the renovated 1847's oil candle factory, Gosnell Hall, and the 46-foot-long sperm whale skeleton diving its way from the top. 
It is also famous for getting the tag of the ten best places to view in America before you die! Oh! Remember to check the Tucker's Roofwalk, as the view from this stop is insanely beautiful. 
And as the location is near downtown, you can take bikes to visit the museum. Therefore, it is one of the best things to do in Nantucket without a car that you shouldn't dare to miss!
10. Murray's Toggery Shop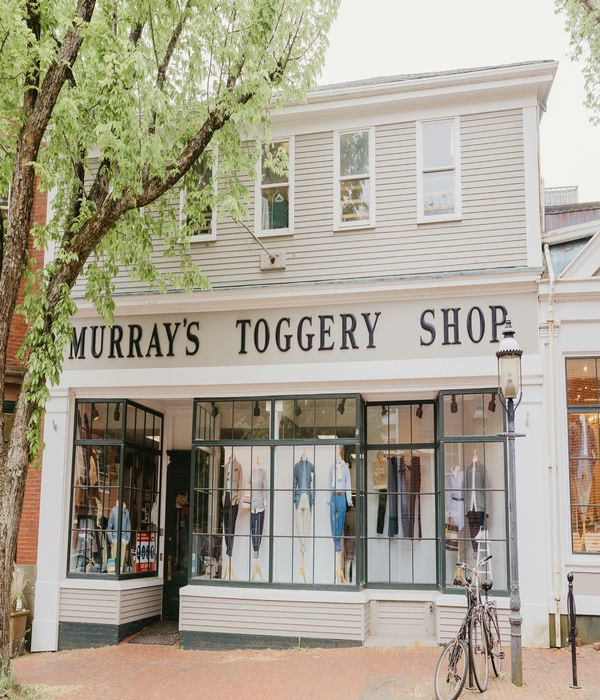 How do you roam around in Nantucket and do some killer shopping? Well, then, it is the place to be! Shop your heart out in this beauty! 
You'll get freshly made handcrafted souvenirs, baskets, apparel, traditional goodies, and even the renowned red Nantucket pants.
11. Cisco Brewers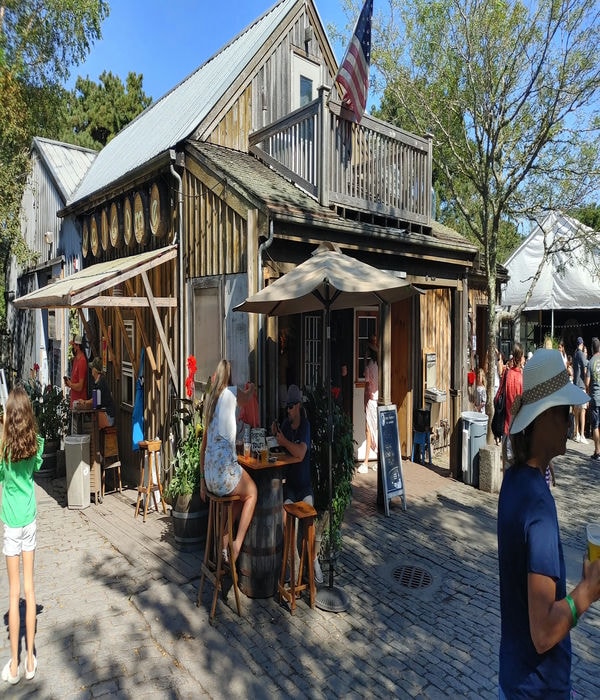 The place facilitates top-notch quality beers, distilleries, flavored wines, live music, and even food trucks where you can try some of the best Nantucket cuisines, like crab legs, lobster rolls, and multiple seafood options. 
If you're looking for a tonic gin for the win, you'll find the famous Gale Force Gin under the same roof. 
Our pick would be the Watermelon Basil Sangria for your must-try list. It also provides a warm picnic area. 
So you can enjoy your food with a mini-picnic vibe! You can reach the place via bike rides; the site also provides a free shuttle service from town.
12. Madaket Beach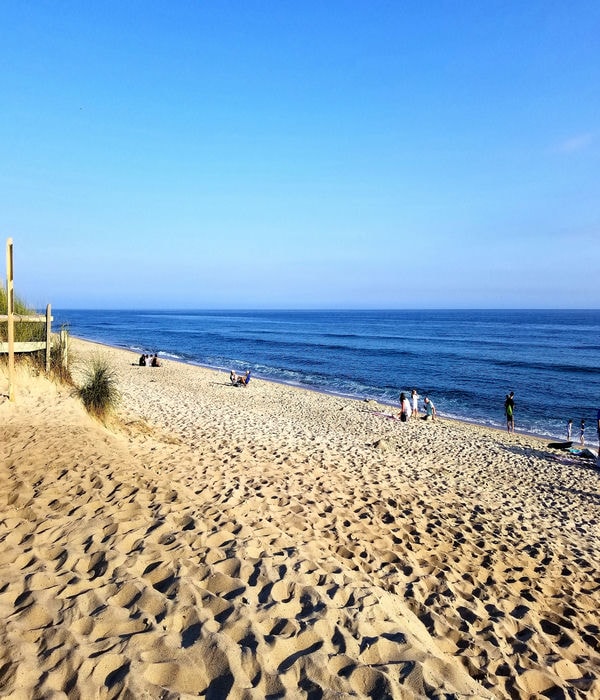 It'll take about half an hour to reach the most hyped Madaket Beach if you're setting off from the center with cycling. 
As you traverse, you'll find mesmerizing mini forests, scenic bike paths, cute villages, and fields, just the perfect combination for a relaxing gateway. 
The dominating sunset view from the beach is something that visitors never wish to miss! You'll also find Millie's restaurant to get a delicious treat to complement the heavenly scenes.
13. Come out for some exciting fishing.
Nantucket is famously known for its uber-cool fishing sightings. And you surely wouldn't need cars to go fishing!
You can experience some top-notch fishing near the Sankaty Head lighthouse area, but for even better fishing, consider visiting from May to November, as the prime fishing season starts from this time. 
And if you're lucky, you might get a glimpse of dolphins, whales, and turtles while you go offshore tuna fishing with Captain Tom's Charters. 
But remember, if you're not experienced or get chills while fishing, the thrill might become a spoiler. 
14. Brant Point Lighthouse.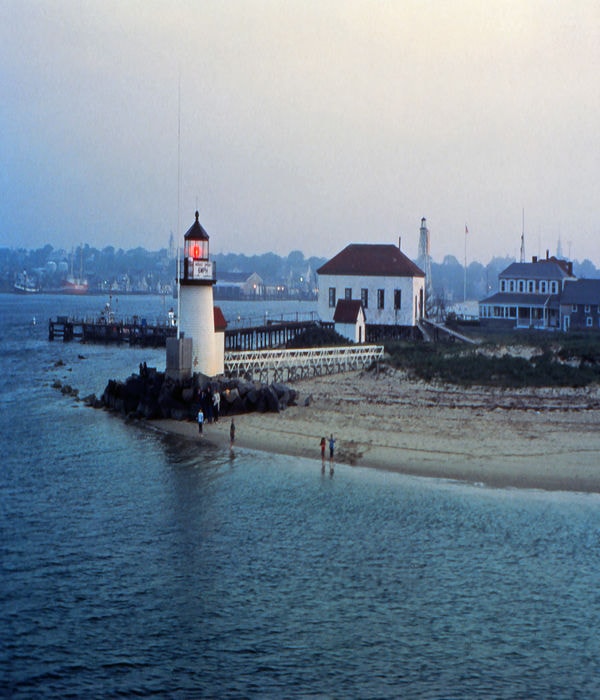 Want a spot to help you view the live telecast of a charming sunset or an idyllic sunrise? The site is nearby downtown, so you can relax even if you come without a car and get a ferry instead. 
The lighthouse has an American flag painted on one side with a stunning white-ish view around it. 
The place holds the true spirit of Nantucket; it is one of the most hyped Instagram-worthy places and a go-to option for wedding venues. 
Our pro tip would be to visit the lighthouse during the evenings to make the most out of the heavenly scenic lighthouse. 
Oh! And feel free to take ice cream from the nearby Juice Bar.
15. Jetties Beach.
Sailing, surfing, swimming, kayaking, tennis courts, skateboarding parks, sunbathing, wind-chasing, and gulping delicious burgers; where to get all under one roof? 
Jetties Beach is then your spot, buddy! 
It also provides picnic tables, beach stores, easily navigable routes, and tidy washrooms. 
The beach also has a store where you can relish flavourful sandwiches and burgers with the scenic view of emerald-like waters and shimmering white sand. 
It is a perfect choice if you're heading with your family; kiddos especially will find the place enchanting.
16. Pay a visit to the Shipwreck & Lifesaving Museum.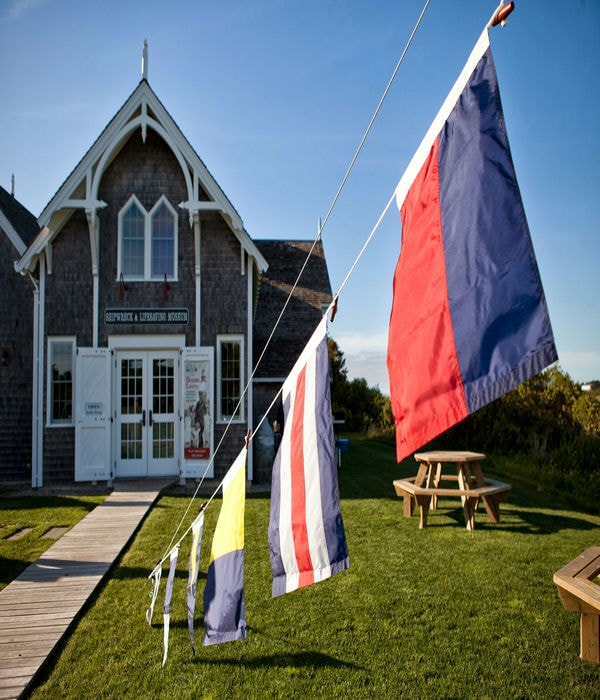 It is the place if you plan to drive your trip on a budget-friendly note. The site pays tribute to the historical marine rescuers. 
With picturesque halls and paintings, you'll also get guided audio presentations during the tour. 
Visitors of all ages find the museum attractive, so make sure to make time to visit it, and as for transportation, you can go for bike rentals.
17. Take a moment in the Sconset Bluff Walk.
Are you looking for calming, soothing, and peaceful things to do in Nantucket without a car that would soak your soul in nature?
The place will remind you of view cards since it is incredibly picturesque. 
The vibrant flowery paths, proudly standing cottages, and the white shells along the road will give a certain relaxing vibe on the trip. You'll also find Sconset Beach at walking distance, where you can relish some granolas too! 
Oh wait, were you having queries like- is Nantucket a walking town? Tada! You might have got your answer by now!
18. Don't mind spending a day at Maria Mitchell Aquarium.
If you've kids traveling along with you, this place could be your stop for ultimate exciting thrills. 
With the breathtaking beauty of Nantucket marine life, like jellyfish, baby sharks, eels, shellfish, and crabs, the aquarium fills with species that are authentic treats for your eyes. 
Entry fee for adults starts from $20. As it is in downtown Vestal Street, you can readily take bike rides to visit the iconic aquarium.
19. The rustic Old Mill.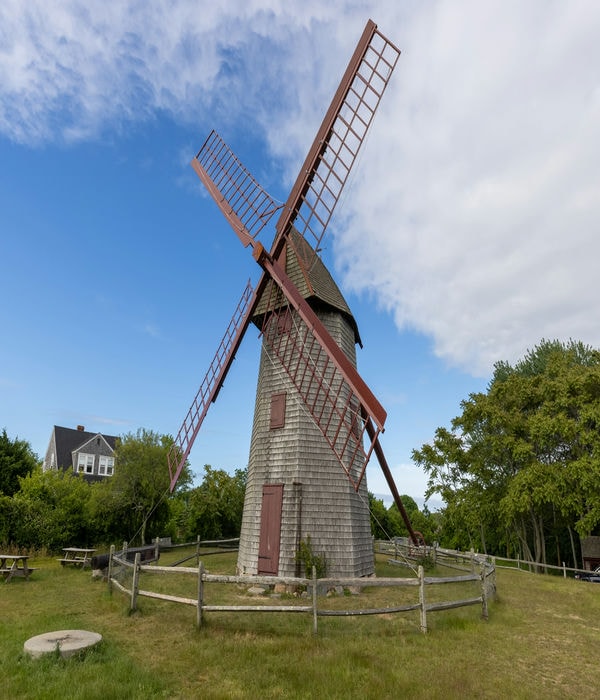 It is one of the oldest mills in Nantucket, with a different kick to offer! You'll also get an essence of Nantucket's history in this iconic mill with picture-perfect views. 
It is one of the best free things to do in Nantucket without a car, so don't mind giving a walk to it. 
And if you're lucky enough, you might even see the mill grinding corns, so don't forget to bring your cameras to hit some electrifying snaps!
20. Sanford Farm Walk for your ultimate relaxation.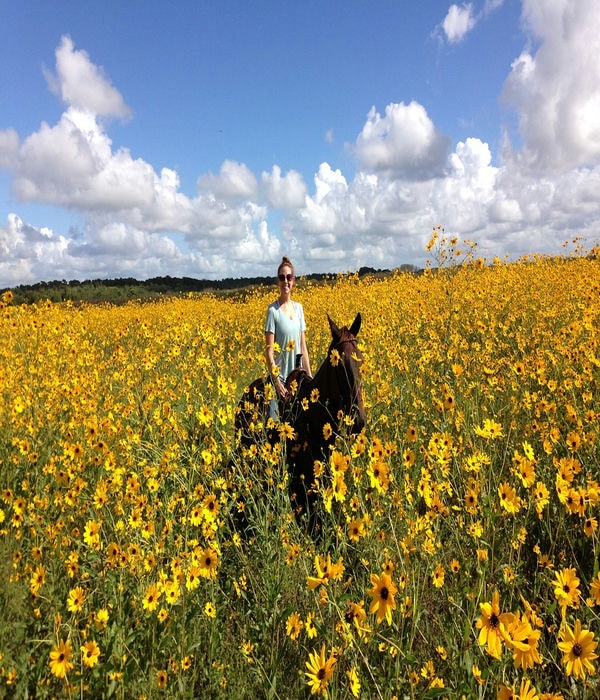 Peace, relaxation, and a chilling time; what else can someone ask for on a trip?
This 780 acres property is a must-visit for you as it offers stunning ocean scenes, greenery in the wood, and long miles of mesmerizing trails, perfect for a relaxing leisure view. 
For an even better experience, we recommend you visit by bike so that you can enjoy the enthusiastic wind throughout the serene scenes.
21. Coskata-Coatue Wildlife Refuge.
If you're a wildlife bluff, you shouldn't afford to miss visiting the place! 
The fun fact is, if you show up with cars, you'll need to count on some bucks and permissions, but if you're with bike rides or coming via walks, you are good to go and won't need any charges! 
You can see unique birds, ospreys, deers, and iconic wildlife views in this habitat, along with the combination of cute ponds, dunes, and mini forests.
22. Bartlett's Farm: for refreshing veggie deals.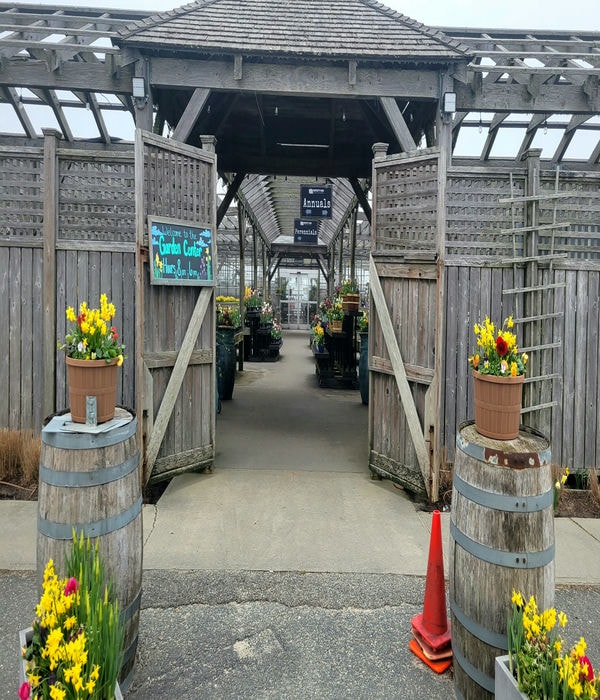 Your tour to Nantucket is complete; if you didn't relish the finest tomatoes from Bartlett Farm, it's a no-brainer, right? 
The place offers a variety of freshly pampered and homegrown leafy veggies, plants, flowers, and fruits. The vintage truck they use for selling makes it more appealing. 
Colorful flowers complement the farm's view; you can also try freshly-made hot soups and sandwiches from the available menu. 
And yes! If you plan a picnic, you can grab some exhilarating picnic elements, perfect for one good beach party. You can use the shuttle buses or rent bikes to reach the farm.
Conclusion
From the get-going of the- things to do in Nantucket without a car, we hope we've justified all your queries and problems regarding the trip. 
But yes, if you want to stay in Nantucket longer, you should go by car. 
Though you might have known by now that the island is highly walkable, remember to bring umbrellas while walking on the beach side's heat! 
You can visit Nantucket during the summers as they have charming activities like the Daffodil festival. 
But if you want your trip to be calmer, you should have your tour during the fall. We hope you liked our today's pick; feel free to let us know how you liked it!