Last Updated on 07/11/2021 by Alfred
For those looking for a child-friendly tour in Bali, you can just come directly to Bali Zoo. Bali Zoo is one of the zoos in Bali, as its name implies, one that strives for educational tourism that provides a variety of amusements.
It is guaranteed that a small child will not fuss your mother during the walk around Bali Zoo since there are many interesting things that he will witness and that he does.
Look no further than Bali Zoo, a great place to visit when you're in Bali looking for educational attractions for kids. More information about this educational tour can be seen in the following review!
Top 8 Best Things To Do In Bali Zoo – Review
Photo Credit – Boy Aulia
Address: Bali Zoo. Singapadu, Sukawati District, Gianyar Regency, 
Bali Map: Click here
Opening hours: 09.00 – 17.00 WITA
Admission price: 85 thousand rupiahs (5.95$) for children and 110 thousand rupiahs (7.70$) for adults
If you would like to go on a family-friendly tourist excursion in Bali with your children, then you would find the Bali Zoo, an interesting tourist spot for you, your children, and your family.
1. Elephant ride
Photo Credit – Bali Zoo
Elephant lovers can try the elephant ride attraction. Later they will be taken on an elephant ride across the land and the ponds. A very exciting and thrilling sensation you will get.
This attraction is available in two selected packages, the first package is 15 minutes, and the second package is 30 minutes. Although the course price on both packages is different, you can choose which package you like and suits your budget.
But if you want to be satisfied, then the second package that is 30 minutes, must be your choice. When else to linger with elephants if not now?
2. Breakfast with Orangutans
Photo Credit – Bali Zoo
Never had the sensation of having breakfast with orangutans? You can try what the sensation is like at Bali Zoo. But, of course, the orangutans will not sit down to eat with you at the dinner table.
Not so. Instead, they will only accompany the breakfast tourists by occasionally doing funny and silly behavior entertaining.
Read more: The 7 Wonderful Attractions In Bima Lambu (NTB)
3. Mahout for a day
Photo Credit – Bali Zoo
Contrary to the elephant ride we discussed earlier, mahout for a day is an attraction that makes tourists experience the daily life of an elephant handler.
The tourists who participate in this attraction can experience the thrill of riding elephants and a handler who must take care of the elephant. Your job is to bathe the elephant and feed it. It's so exciting!
4. Petting zoo
Photo Credit – Dewa Pradnya
The Bali Zoo should not be missed by visiting this one if you come with small children. In the Petting zoo, they can play and interact together with baby animals such as baby rabbits, baby antelopes, to baby deer.
In addition to being a very fun new experience for the baby, they will also get educated about different types of animals and treat them.
5. Pony ride
Photo Credit – Ciluk Batik
This attraction is specially designed as a children's playground. In this ride, children will be invited to go around riding ponies. Don't worry because all the children's activities in Pony ride are under supervision so that it will be very safe.
So, will all children be able to enjoy playing on the Pony ride?
Not all children are allowed to play in this one. For example, pony rides are only available to children who have a maximum body weight of 30 kg. So for children who weigh more than 30 kg can't participate in this ride.
6. Jungle splash waterplay
Photo Credit – Rahayu Widio Wirawati 
Babies also favor this ride since they can get wet as much as they want. In Jungle splash water play, children can play with water in the water park, which is deliberately presented as a children's water playground.
The water depth is safe for your little one. Besides, the water park at jungle splash water play has also been equipped with several game rides such as skateboarding and spill bucket rides.
Read more: Omnia Bali Day Club – An Exclusive Club In Bali
7. Night safari expedition Bali Zoo
A Night Safari Expedition is a ride that is open only at night. It includes expedition attractions along with the animals. 
You can go around riding elephants or other animals. You can visit the tourist area and talk to the animals, which is a great adventure or expedition. 
This attraction is also interspersed with several activities such as gala dinners and dance performances that will certainly make your nights staying at Bali Zoo very enjoyable. Thus, you will also get a different and unbeatable travel experience.
8. Dining and Shopping at Bali Zoo
Photo Credit – Bali zoo
During your time at Bali Zoo, there is a great choice of dining options, including drinks, snacks, and full meals. The best place to grab something to eat is Wantilan Restaurant, a South-East Asian restaurant with a selection of western and Indonesian cuisine. 
Dining at Gayo Restaurant next to the elephant pool or Wana Restaurant near the lion enclosure will give you a close-up view of the animals. 
The Bali Zoo also has a snack shop and souvenir store called Zooveniers, where you can purchase a souvenir to take home as a memory of your visit.
In addition to these rides, Bali Zoo is also a tourist attraction that is often used to hold various large-scale events. For example, several major concerts and various events were held at Bali Zoo.
Yes, if you are talking about a zoo, you must include the animals. Bali Zoo has a variety of animals, from birds to reptiles.
Approximately 10% of reptiles, 60% of birds, and 30% of mammals live in this zoo area. You will find bird species in Bali Zoo include cassowaries, eagles, Bali starlings, peacocks, and various other types of birds.
As for mammal species, you will find some animals such as coat apes, African lions, deer, white tigers, Sumatran tigers, camels, and kangaroos imported directly from Australia, well as hippos.
For reptile species, reptile species found in the Bali zoo are like komodo dragons found in East Nusa Tenggara, pythons, and iguanas.
They are all placed in different cages and arranged in the same way as their natural habitat. The Bali Zoo manager does this with good reason.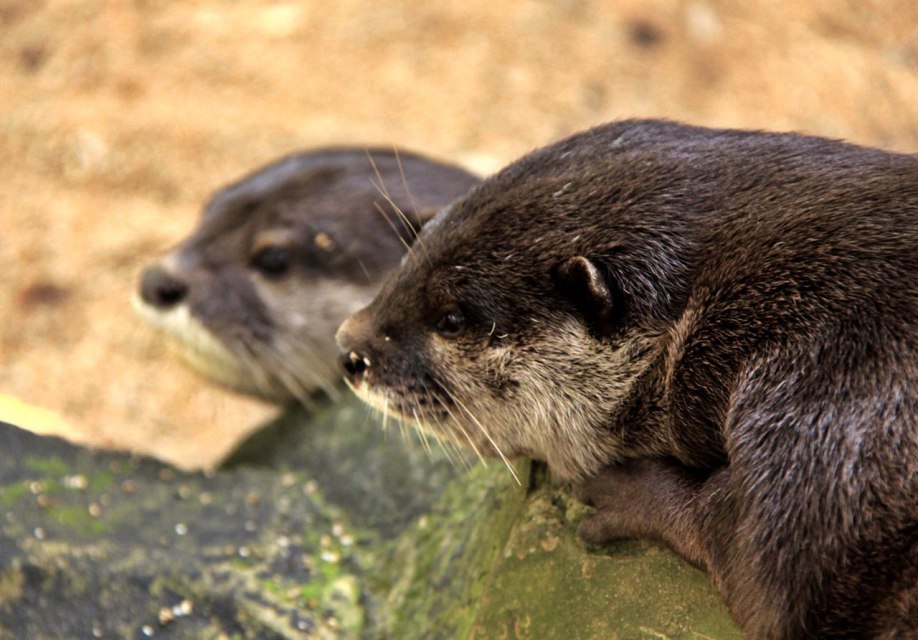 The goal of placing animals by their natural habitat is to prevent animals from experiencing stress while in their habitat to eliminate the potential for extinction.
In addition to seeing a wide variety of animals in their natural habitat, people who visit Bali Zoo will also be comfortable because the air is very cool. 
In the zoo, you will be treated to public facilities that are quite complex. In addition to the large parking area, you can also use public facilities such as toilets, lockers, lockers, and gazebo as a seat and relax if you feel tired after touring this tourist attraction.
The Sanctoo villa is an inn located in Bali Zoo. The inn is directly connected to Bali Zoo attractions. As the name implies, the atmosphere you will find at The Sanctoo Villa is very relaxing and quiet. 
When you enter the lobby for the first time, you will be greeted by a very friendly receptionist. You can check in after booking, and you will soon be escorted to the buggy car through a small and shady street. 
The exclusive atmosphere here will spoil your eyes. All rooms at The Sanctoo Villa come with a villa concept supported by a private pool and balcony access for a place to relax.
If you want a romantic dinner while staying at The Sanctoo Villa, you can do it. You can ask the waiter to prepare a private dinner in the area of The Sanctoo Villa that you want. Just it!!
But to stay at The Sanctoo Villa, you have to spend a small amount of money. A room per night at The Sanctoo Villa is priced from 1.5 million to 2 million rupiahs (104.97$-139.96$) and above.
You need to have a large enough budget to stay overnight in this cool Villa. Therefore, if your budget is not enough to stay overnight at The Sanctoo Villa, you can stay over in other accommodations.
Other places you can choose to stay near Bali Zoo are Puri Maharani Boutique Hotel, Ubud Nyuh Bali Resort, Bali Taman Ubud, Anulekha Resort and Villa, and Puri Cili Villa Ubud, etc.
For tourists who feel they still want to continue their vacation to various other tourist attractions in Bali besides Bali Zoo, the recommendations of tourist attractions are very much.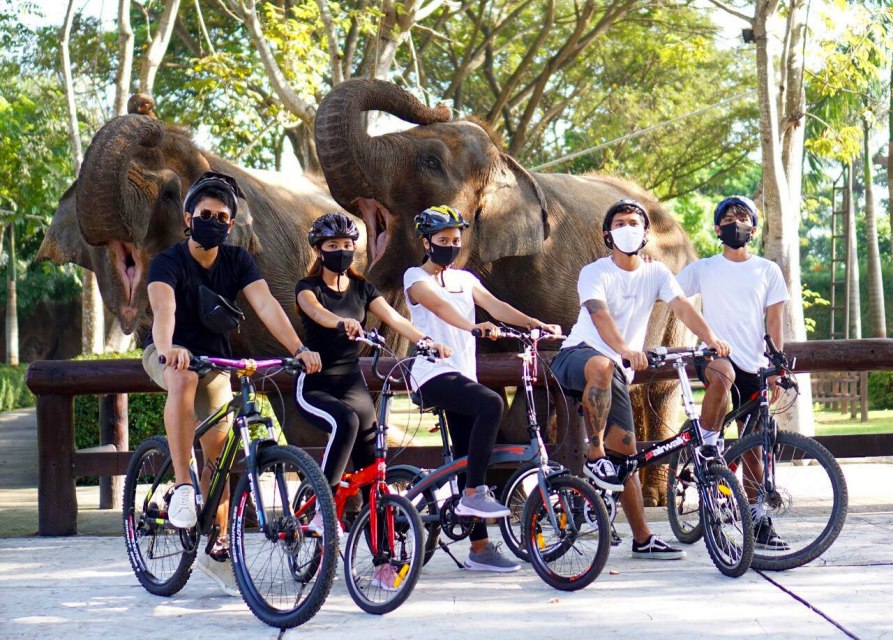 You can come to Ubud Monkey Forest, Campuhan Ridge Walk, Gong Rang Reng Waterfall, up to Hidden Canyon Beji Guwang, which is not far from Bali Zoo.
While in Bali, you can also be satisfied to take a culinary tour. There are so many culinary places that you can explore. Just empty your stomach and taste all the culinary provided.
You who travel in Bali, that's a glimpse of information that we can convey about Bali tourism, especially Bali Zoo. So get an exciting and unparalleled travel experience in Bali today!