The best ski areas to practice off-piste: With its large number of ski resorts, France offers just about every type of slope. It is a diversity that appeals so much to skiers and snowboarders, whatever their level. 
However, one of the areas where it excels best is off-piste skiing. Skiers and snowboarders hungry for powder sometimes come from far away only to ski in peace, away from the crowds.
Every ski resort in France offers a minimum of off-mark skiing. Many are renowned for their famous off-piste areas, which intermediaries and subject matter experts best explore. 
If you especially enjoy gliding in powdery and virgin snow, there are places to access off-piste regions more or less quickly. Either way, you must be well-equipped before venturing off-piste.
Here are 5 of the best French resorts for off-piste:
The 5 Best Ski Resorts For Off-Piste In France
1. Chamonix
THE place to be, MECCA, THE spot to go off-piste. With its vast glaciers, rocky precipices, and challenging descents, Chamonix is renowned for its incredible off-piste terrain and attracts intrepid freestyle skiers worldwide. 
With the huge Mont Blanc looming above the resort and valley, Chamonix offers endless off-piste routes encompassing all types of terrain, from wide powder tracks to steep corridors.
The Grands Montets, the Vallée Blanche, or the Pas de Chèvre are some names that you must remember. Most of the off-piste areas are accessible through ski lifts. 
Even unmarked tracks allow you to try your hand at off-piste in a controlled environment. Take the Aiguille du Midi cable car to go down the 23 km of the Vallée Blanche. 
This "track" offers spectacular views and is not necessarily difficult, but you have to go down a ridge in the first place. 
If any of you don't know skiing very well but want to experience this amazing activity can check out this article on "Best Ski Resorts in France for Beginners."
2. Val d'Isère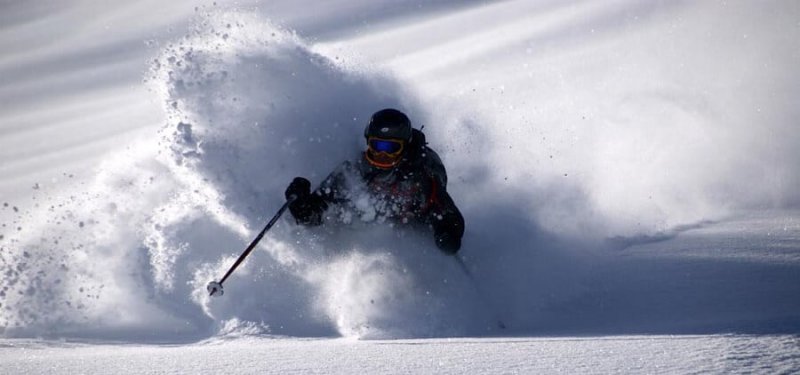 The nearby resorts of Val d'Isère and Tignes form the huge Espace Killy, which is widely regarded as having one of the best off-piste terrains in the Alps. 
In addition, it is easily accessible. The most difficult off-piste part is undoubtedly that of the Val d'Isère side. Therefore, the most complex off-piste is the famous "Corridor of the Trackers," which experts must only attempt! 
This steep, narrow terrain and long corridor can be reached in 45 minutes on foot from the top of the Grand-Pré chairlift leading to the peak of the Rocher du Charvet. 
It is challenging, but a skillful negotiation of the corridor will be rewarded with large turns on one of the best snow in the region for the rest of the descent.
The Corridor of the Trackers was for the anecdote, but there are many other opportunities to practice off-piste in Val d'Isère. The Fornet (at La Forêt du Fornet), the Col Pers not far from the summit of the Fornet, the Grand Vallon, or the Vallons de la Sache are all names to remember.
People Also Read: The 15 Best Ski Resorts In The Southern Alps
There are also countless opportunities to venture off-piste to Tignes, with most of these areas easily accessible from the ski lifts. The resort has converted several of its black slopes into "Naturides," which are not groomed but marked, monitored, and protected from avalanches. 
This means that adventurous skiers will experience the peaks and ski off-piste in a safer and more controlled environment. There are a huge number of best outdoor activities to do in Tignes.
For those who are experienced and well equipped, there are many more difficult tracks to tackle outside the supervised area. One of the most popular is Mickey's Ears. 
There are several routes down, all of which are steep and avalanche-prone, especially once you get to the Lavachet Wall, so be sure to be extremely careful and, ideally, take a guide. If visibility is poor, go to Les Brevières.
People Also Read: The 10 Best Ski Resorts In France – Best Skiing In France
4. Alpe d'Huez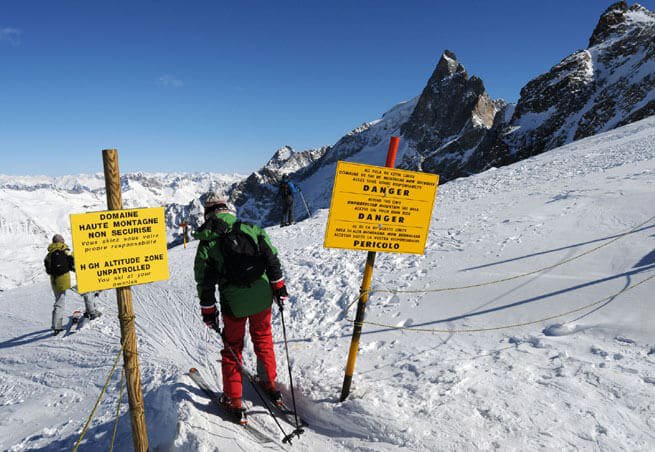 Alpe d'Huez is also a destination of choice for off-piste skiers, with vast expanses and some beautiful long descents of 2000m or more. 
You can rush into many different corridors from the Pic Blanc glacier, leading to the Sarenne trail. Other tracks start from the top of this glacier but must preferably be done with a guide (safety above all!)
Alpe d'Huez is famous for the practice of off-piste because of its location near the resort of La Grave. Here, you can go down famous "tracks" such as those of Chirouze, Trifides, or the valley of the Selle. 
With only one ski lift and no marked or controlled track, it is here pure freeride that must be approached by experts adequately equipped and accompanied by a guide.
People Also Read: The 14 Best Ski Resorts In France For Beginners
Avoriaz has perhaps the most accessible off-piste area of all in the Alps. Ideal for those who want to try it without taking too much risk. Visit, for example, the sector "Chavanette" or "Fornet." For fun, take the Pschott Snowcross, which is served by the Fornet chairlift. 
There are canyons and natural half-pipes… and it's one of the best places to go after a big snowfall. Take the Choucas chairlift on the other side for a less challenging place.
You can go skiing to Morzine from the top of the Fornet chairlift down the Channel Valley (if conditions allow). Also, don't forget to try the best outdoor activities in Avoriaz while you are there.
Please note that this is not an exhaustive list. You will find here some excellent ideas for off-piste skiing in France. We could have listed many other ski areas, but we think yours is the best. Please feel free to comment below if you have any suggestions!