Meherpur has witnessed many incidents in Bangladesh Liberation War in 1971. This place has quite a few things to offer to its tourists.
Among them here is the list of must-visited Meherpur tourist places one should visit while here.
6 Must Visited Meherpur Tourist Places You Should Go
1.Siddheswari Kali Temple/সিদ্ধেশ্বরী কালী মন্দির
Image

The ancient Sree Sree Siddheshari Kali Temple is located in the big market near Mehrpur district Sadar. It is known to local Hindus as the central district temple. 
During the liberation war in 1971, the Pakistani invaders and their friends attacked the temple and crushed the statue of Bala Devi inside the temple. 
After independence, local Hindus again installed idols inside the temple and started offering puja regularly. 
Every year, various rituals of Hindus, including Kali Puja, Durga Puja, and Saraswati Puja, are organized in this Kali Temple. 
On the last day of the month of Boishakh, a fair of Boishakh Sankranti sits around the Sri Sri Siddheshari Kali Temple. At that time, numerous interested visitors from different parts of the country came to see the fair.
People Also Read: Most Popular 9 Best Narail Tourist Spots To Visit
2.Sabitri and Rosh Kodom Sweets/সাবিত্রী ও রসকদম্ব মিষ্টি
Bengalis are fond of food as a nation, and this applies more or less to all Bengalis. In addition to visiting a place, Bengalis are paired with traditional food from the area. 
From region to region, there are a variety of food tastes. Meherpur also bears the name of the traditional dessert Sabitri and Rosh Kodom sweets. 
Since 1861, the reputation of two juicy sweets, Sabitri and Rosh Kodombo, has spread all over Bangladesh and around the world.
During the British rule, Vasudev Pradhan Sabitri and Rosh Kodom, natives of Meherpur, invented sweet-making techniques. 
At present, two grandsons of Vasudev Vikas Kumar Saha and Anant Kumar Saha are making this wonderfully tasted sweet on the ground floor of the two-story edifice called Vasudev Grand Sons. 
Only their families know how to make this sweet by descent. As no one outside the family takes sweets despite huge demand, a certain amount is made every day.
This sweet of other tastes made of desi cow's milk and sugar is no longer left after 3 pm. Sabitri and Rosh Kodom sweets are not available in any other district of Bangladesh.
Sabitri and Rosh Kodom sweets are currently being exported to countries worldwide, including the United States, Saudi Arabia, Malaysia, Singapore, and Kuwait. 
The taste of this sweet remains intact for about a week without any storage system. And for about a month in the fridge since it is non-juiceless.
Where to find
Sabitri and Rosh Kodom sweets are sold only at Vasudev Grandsons shop located in Mehrpur. This sweet is not sold anywhere else in the country. 
Not many extra sweets are made outside the advance order of buyers every day, making it less likely to go and get sweets during the day. 
So if you want to buy sweets from here, you have to order in advance. Meherpur is in Khulna division. So, you can also read what are the tourist attractions in Khulna City.
People Also Read: 8 Best Places To Visit In Satkhira, Khulna That Will Drop Your Jaw
3.The architecture of Amdah village/আমদহ গ্রামের স্থাপত্য
The location of the architectural artifacts of Amdah village is just 4 km from Meherpur district city. The architectural site of Amdah village surrounded by a dam is about 1 square kilometer. 
These architectural artifacts of Amdah village are considered to be destroyed habitats in the battle of the Boga bandits with King Goala Chowdhury.
The archaeological site has no remaining artifacts at the moment. The old deputy commissioner's building still displays an ancient prattva pillar found on the archaeological site of Amdah village.
People Also Read: Amazing 8 Top Chuadanga Tourist Spots To See
4.Amjhopi Neelkuthi/আমঝুপি নীলকুঠি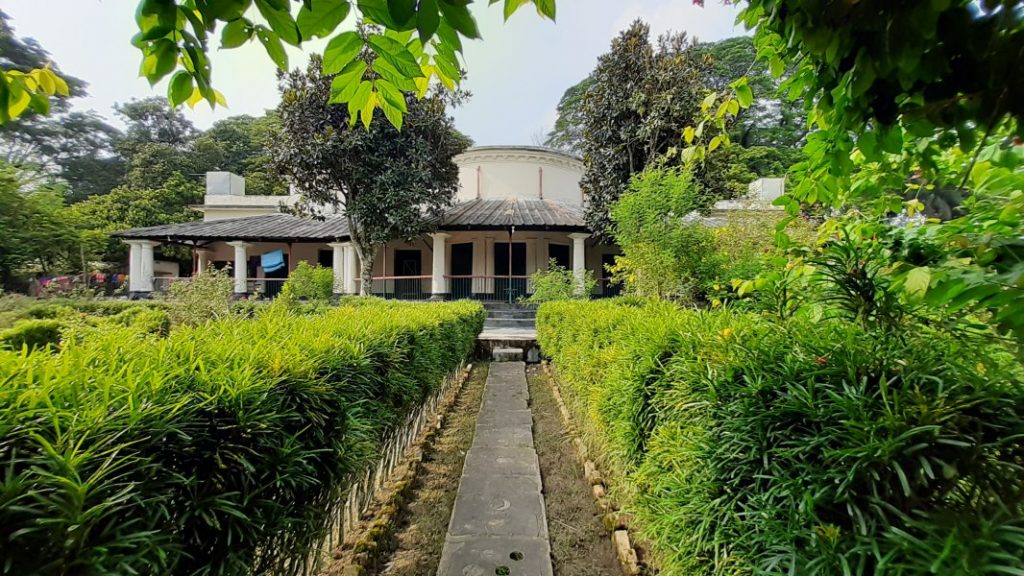 Image

Established during the English rule in the Meherpur district, Amjupi Neelkuthi is a historical, archaeological artifact in Bangladesh. 
The distance from Meherpur district to Amjupi Neelkuthi is about 7 km. The building was used as a Neelkuthi in the early 1800s, but the East India Company office was later opened here.
There are two roads to enter the Neelkuthi located next to the Kajla river. Located over 77 acres, the Neelkuthi complex has a 15-room main building in the middle. 
The rooms in the main building include dining rooms, halls, guest accommodations, and jalsa rooms. And outside the building are beautiful gardens. 
In 1972, the first Bangladesh government took steps to preserve the Amjupi Neelkuthi.
People Also Read: Mind-Blowing 6 Best Visiting Places In Kushtia, Khulna You Should Witness
5.Neelkuthi and DC Ecopark/নীলকুঠি ও ডিসি পার্ক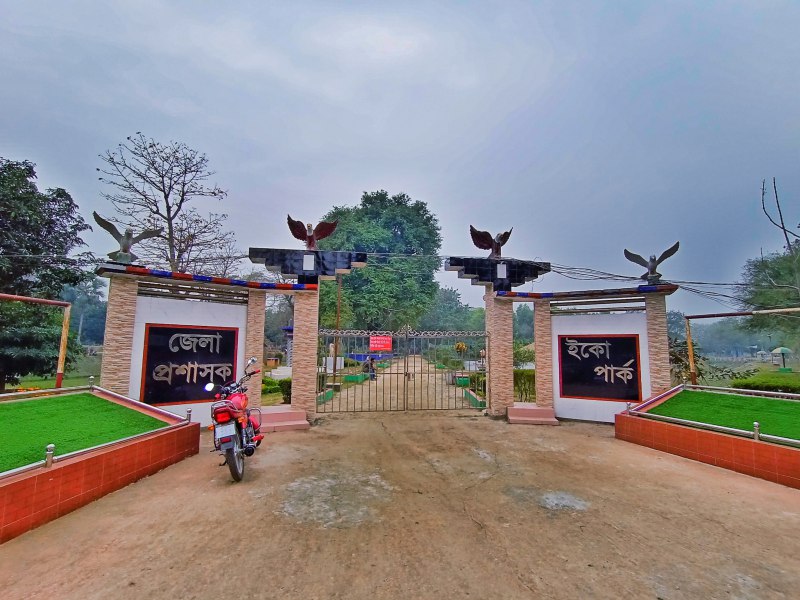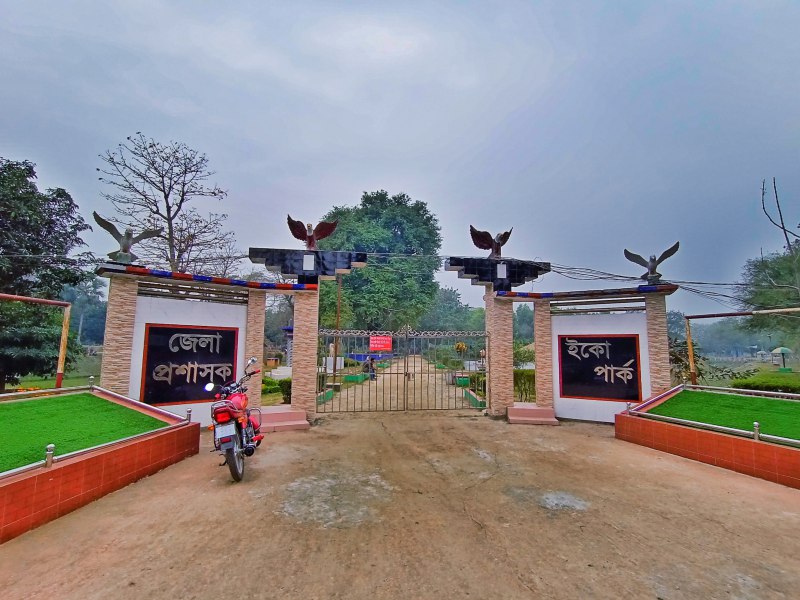 Image

The historic Bhatpara Nilkuthi is located at Bhatpara in the Saharbati Union of Gangni Upazila of Mehrpur district. 
Bhatpara Neelkuthi was built in 1859 using bricks, lime-shurki, iron beams, and brick tiles. 
Bhatpara Neelkuthi, which witnessed the torture of British Beniyas on the banks of the Kajla river, is 80 feet in length and 70 feet in width. 
Bhatpara's present size has decreased in comparison to its land area of about 27 acres. Still, the remaining area was established by the Meherpur district administration DC Ecopark in 2017. 
Built around Bhatpara Neelkuthi, DC eco-park has artificial lakes, sculptures of various animals, waterfalls, sports equipment, and flower gardens.
People Also Read: Wonderful 11 Top Tourist Attractions To Visit In Jhenaidah
6.Mujibnagar Memorial Complex/মুজিবনগর স্মৃতি কমপ্লেক্স
Image

Mujibnagar in the Meherpur district occupies a very important place in the history of Bangladesh. 
On April 17, 1971, the first provisional government of Bangladesh was sworn in at Amarkanan in Vaidyanathtala village of Mujibnagar Upazila. 
And The Mujibnagar Liberation War Memorial Complex (Mujibnagar Complex Museum) has been built at the swearing-in place to take this history from generation to generation.
11 sectors of the liberation war have been presented through a large map in the courtyard of the Smriti complex. 
There are also memorials to various historical events of the Liberation War, memorials, liberation war memorial complexes, historical Amrakanans, and rose gardens presenting six rounds of historical metaphors. 
The historic March 7 speech of Bangabandhu Sheikh Mujibur Rahman, the first temporary government swearing-in and surrender of Pakistani forces were depicted through sculptures on the outskirts of the Mujibnagar Liberation War Memorial Complex.
Tourists thronged Meherpur to learn about the evolution of Bangladesh's freedom struggle and see the historic place in memory of the liberation war.
Website: www.mujibnagar.com